The new series Lord of the Rings: Rings of Power isn't just the most expensive TV show ever created. Sure, the $715 million dollar series price tag (which works out to be $58.1 million per episode), is impressive. And, we're excited to get to dive back into Tolkein's fantasy world again. But, what we're really excited about? The Rings of Power memes.
Because, as much as we love the "I'm going on an adventure!" Lord of the Rings meme… it's time for something that isn't a couple hundred years old (in tweet years). The prequel series kicked off on Amazon on September 2, 2022 with an epic first episode, so here are the best memes so far.
We imagine there's plenty more to come from Middle Earth. Or, in this case, regular Earth.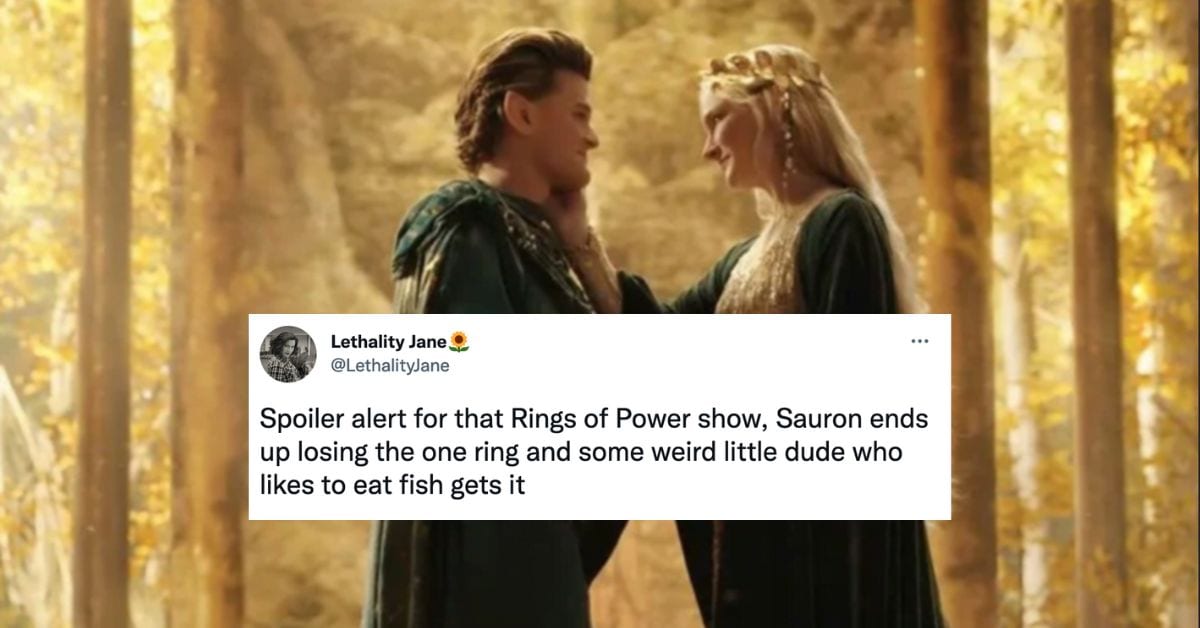 The Best Rings of Power Memes
1. Oh, potatoes. We've missed you.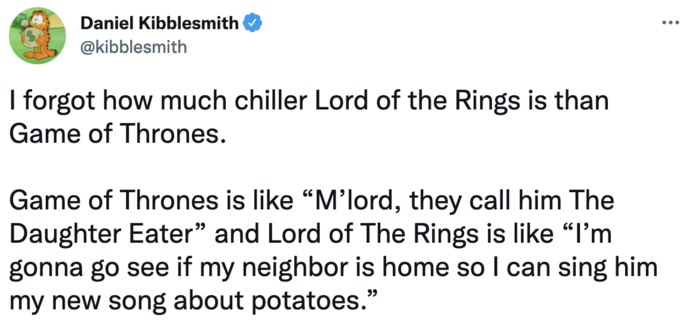 2. Truce?
Sauron after 6 centuries seeing Galadriel still on his ass pic.twitter.com/Sbk6l86CIf

— Sean (@SeanMorrisHA) September 2, 2022
3. Well this is awkward.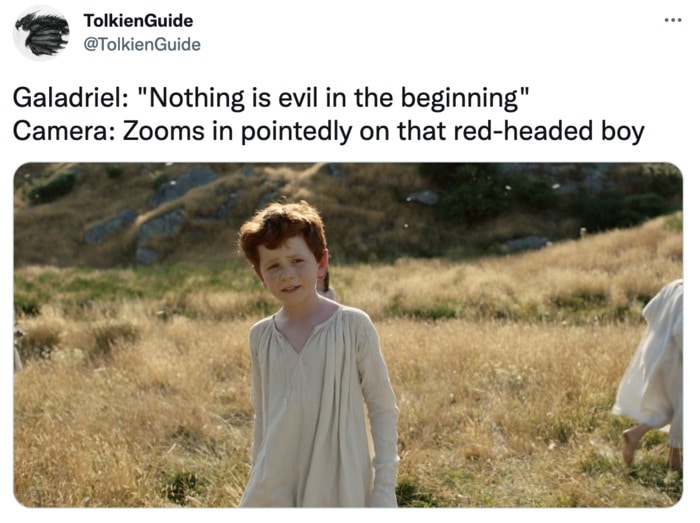 4. What's the legal drinking age in Middle Earth anyway?
Minor spoilers for #TheRingsofPower ahead!
This gang needs protecting at all costs. 🤣✨ #harfoots #thestranger pic.twitter.com/FuHjqpqhtv

— Liz the Frizz (@LizTheFrizzzz) September 2, 2022
5. "Tolkein fans won't notice this." (Some Amazon exec, probably.)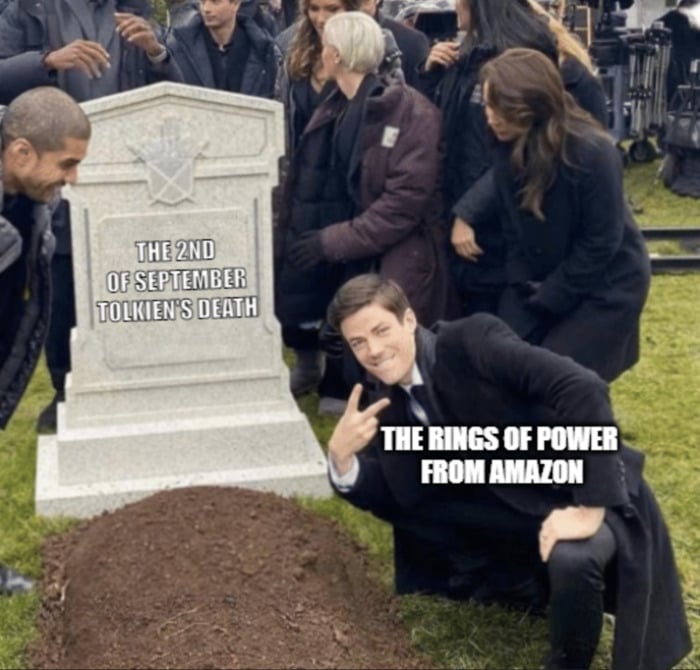 6. Hear us out. We can get you low opacity Elrond for a cool $20 mil.
LOW OPACITY ELROND RETURNS pic.twitter.com/SSl6OGbRXX

— libby 💌 (@imladriseIf) September 2, 2022
7. Gotta love a good breadcrumb.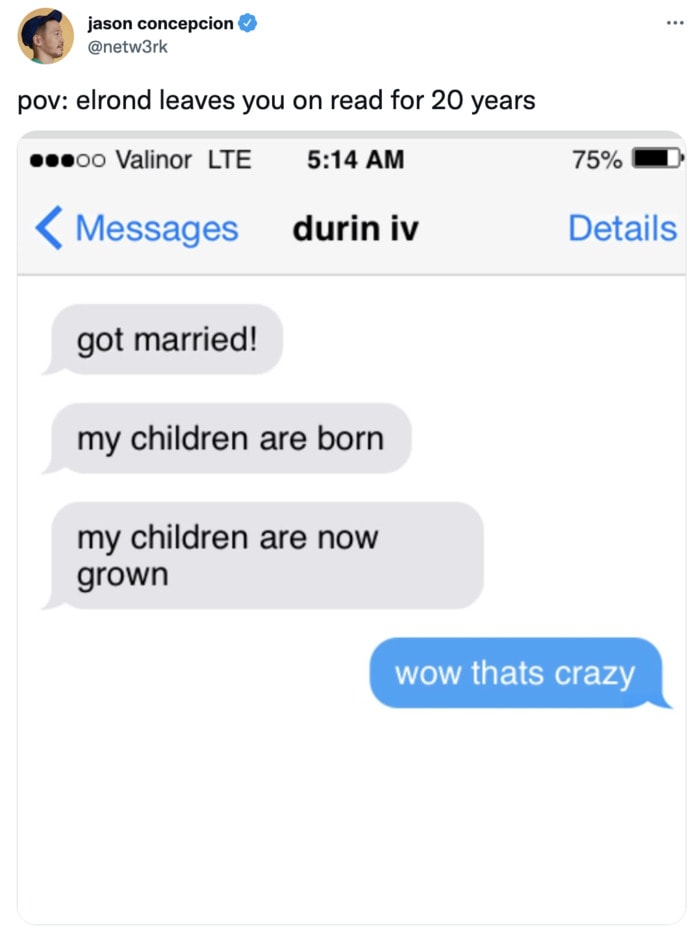 I honestly don't know what everyone is complaining about. I mean it's no Peter Jackson trilogy but I think Joe Keery is doing an excellent job as Elrond. 😜 pic.twitter.com/dT1tB8Mtoz

— OrcusDorkus | Commiting to run more DCC 🤘🏻😊🤘🏻 (@HailOrcusdorkus) September 3, 2022
9. So… about that.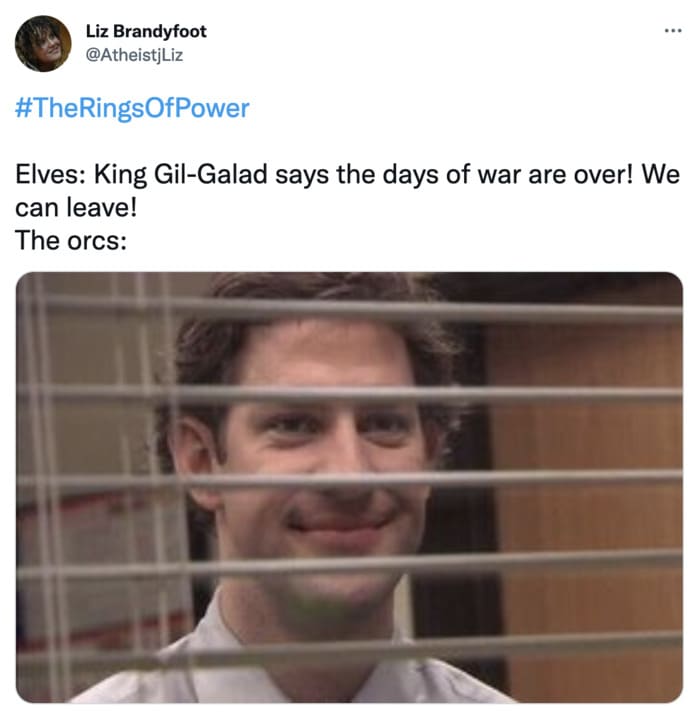 10. We swear, it was literally just right here.

11. Does he count?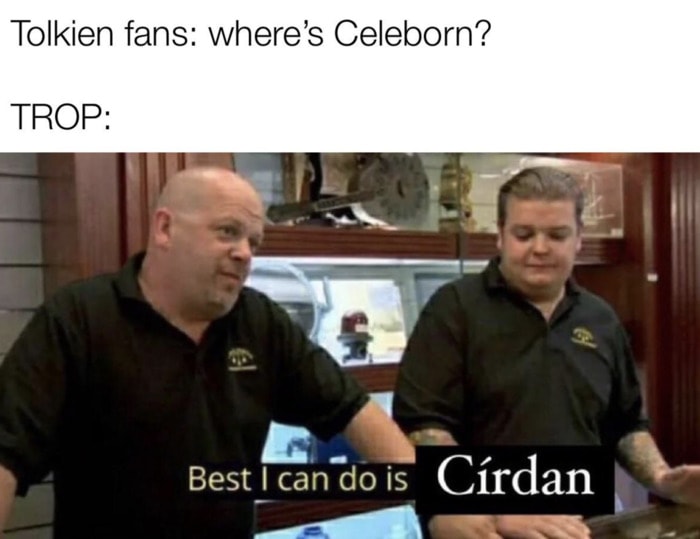 12. Sorry not sorry, babe.
My wife: So, wait, who's Morgoth?

Me: LET'S DISCUSS THE MUSIC OF THE AINUR

My wife: oh no

Me: FIRST ERU MADE THE AINUR I HAVE PREPARED SOME SLIDES

My wife: I just want to watch the show

— gene (@curiousgene) September 2, 2022
13. For the last time, not in the bathroom.
POV
You're walking to the bathroom and everyone knows you have coke on you https://t.co/Xg7iIZK5cU

— Abraham Valdez👁️⃤ (@AbrahamValdez_) September 1, 2022
14. Who?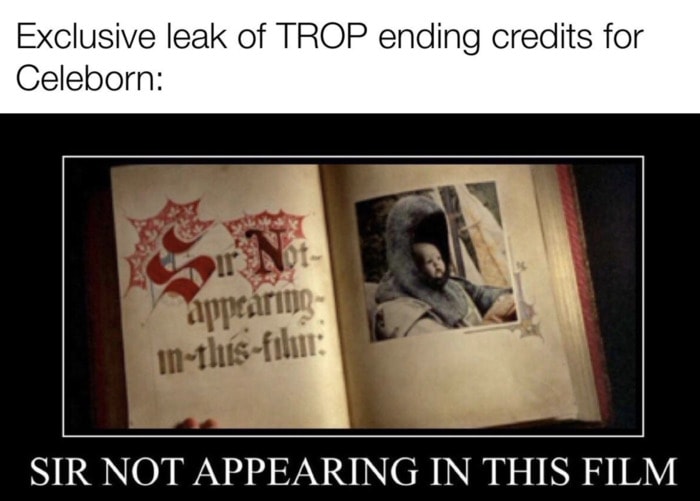 15. Any time now.
NOW KISS!! pic.twitter.com/HvWcDrAXc5

— Aru 🦇🔬 TROP ERA (@elfbotanist) September 4, 2022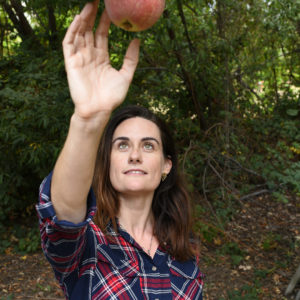 Latest posts by Rebecca Swanner
(see all)