For years, the "no man has all five" tweet has been surfacing on Twitter, Instagram accounts, and other places where data is mined and sold. This time — and perhaps others (we weren't really paying attention) — Twitter responded with a "no woman has five."
Some of the first responses were misogynistic. Shocking. But, as the trend caught on, the no woman has five tweets shifted to start including everything from song lyrics to game references. Here's our favorites so far. Plus one of our own.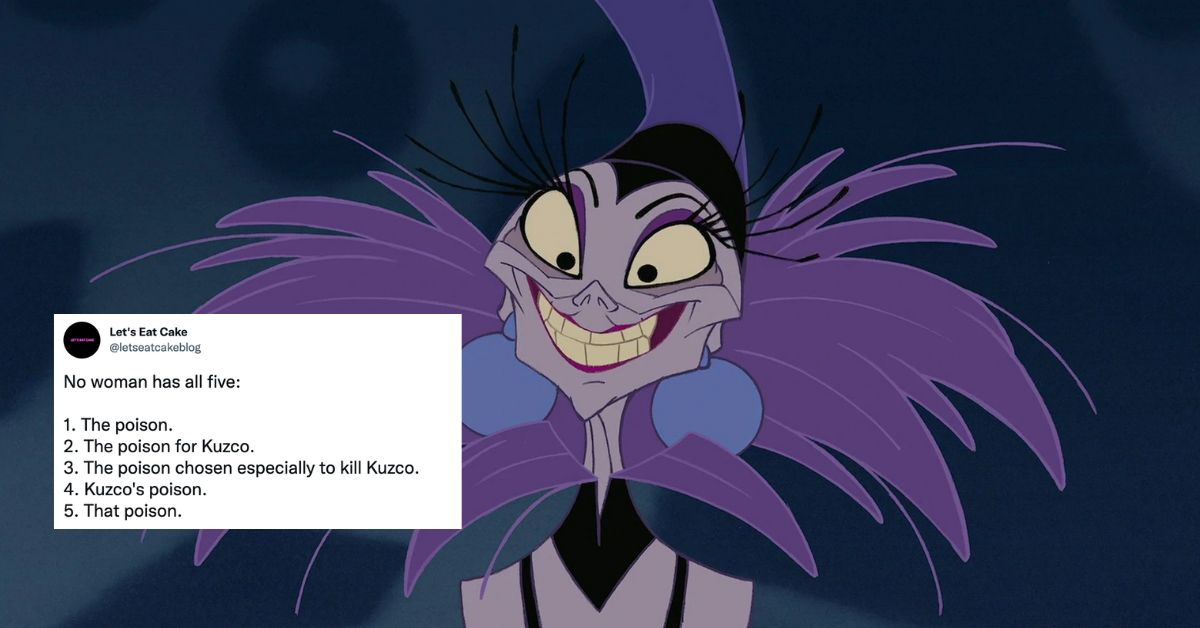 The Best No Woman Has All Five Memes
1. Should we introduce him to the Scarlet Witch or no.

2. One oat milk latte please.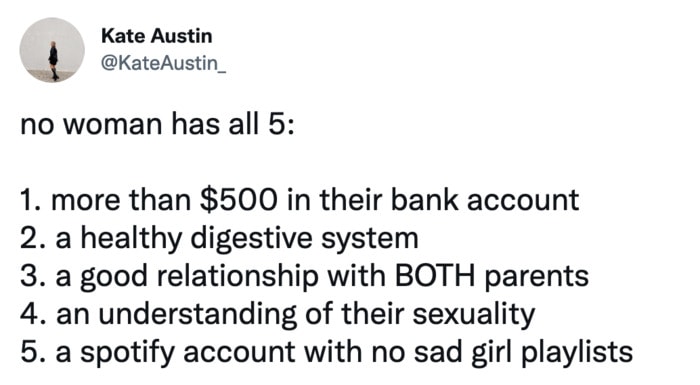 3. Too many levers. Not enough poisons.
No woman has all five:

1. The poison.
2. The poison for Kuzco.
3. The poison chosen especially to kill Kuzco.
4. Kuzco's poison.
5. That poison.

— Let's Eat Cake (@letseatcakeblog) November 17, 2022
4. We knew we should have ordered that saber.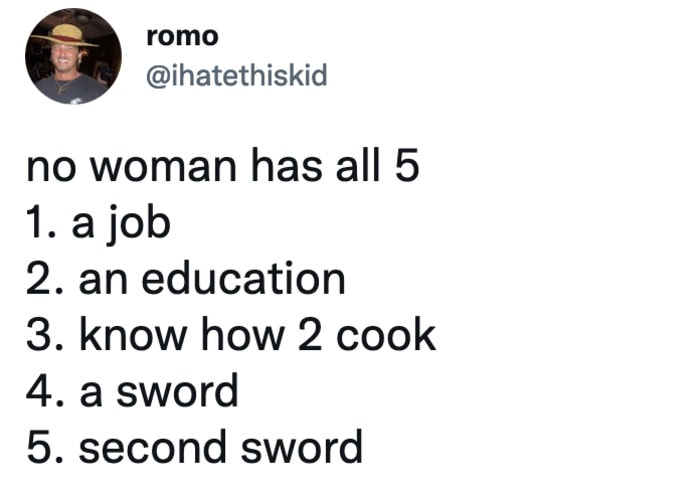 5. Well, aren't u sweet.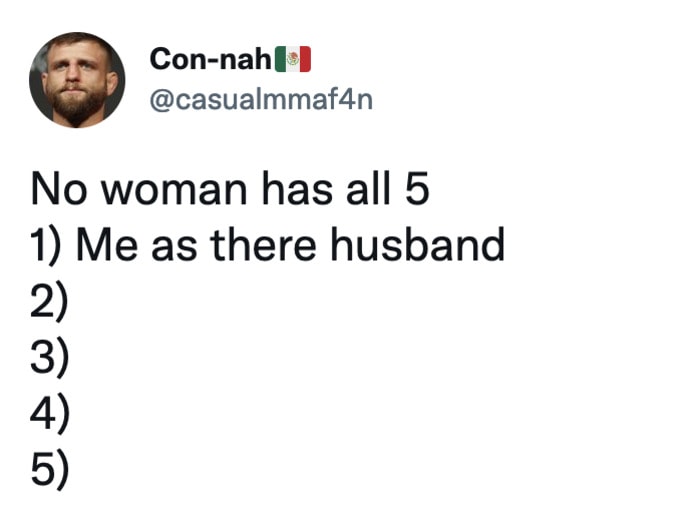 6. Have you even seen our Magic deck?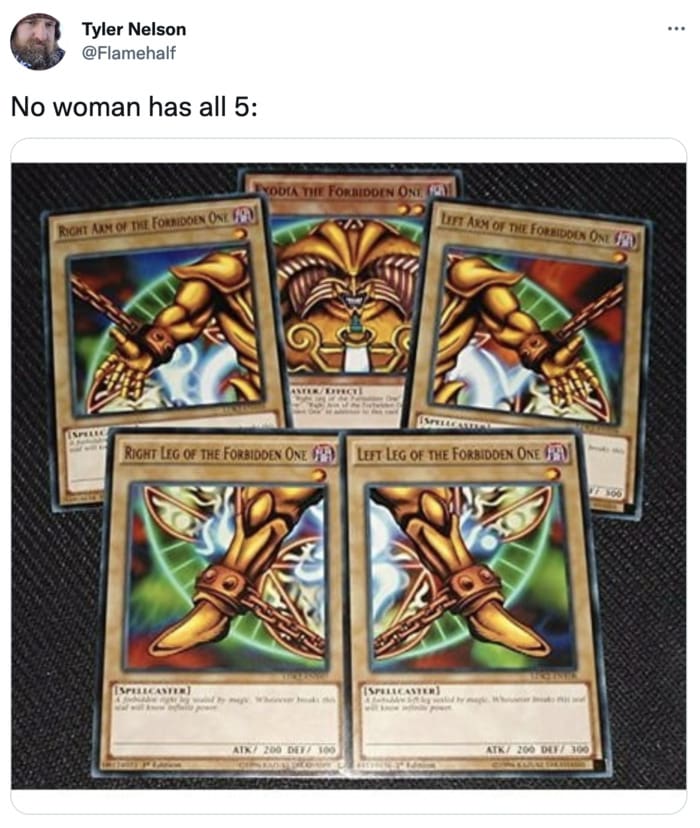 7. Rub salt in our wound why don't you.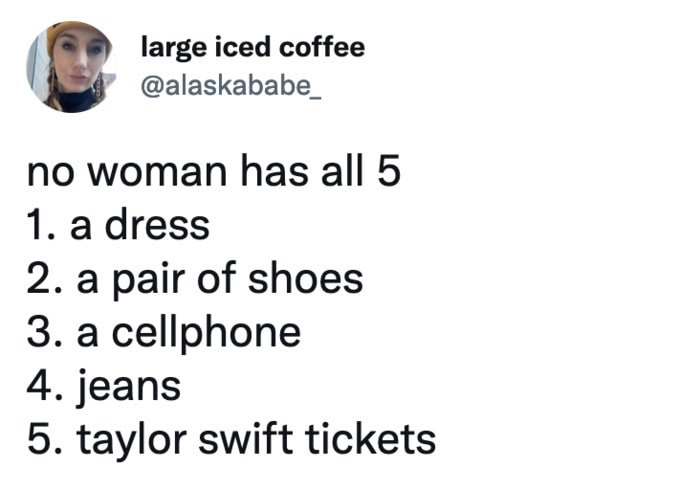 8. BRB taking a field trip to Honey Birdette.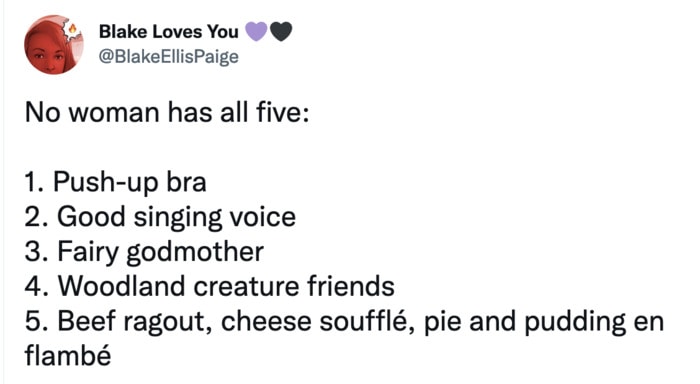 9. Well if your buddy Steve would share the recipe with us, we would.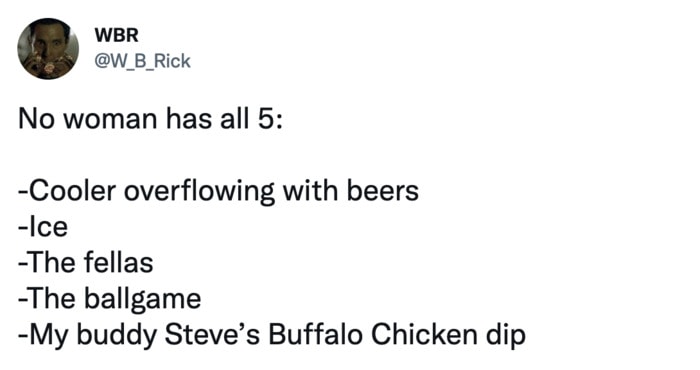 10. But not a real fur coat. That'd be cruel.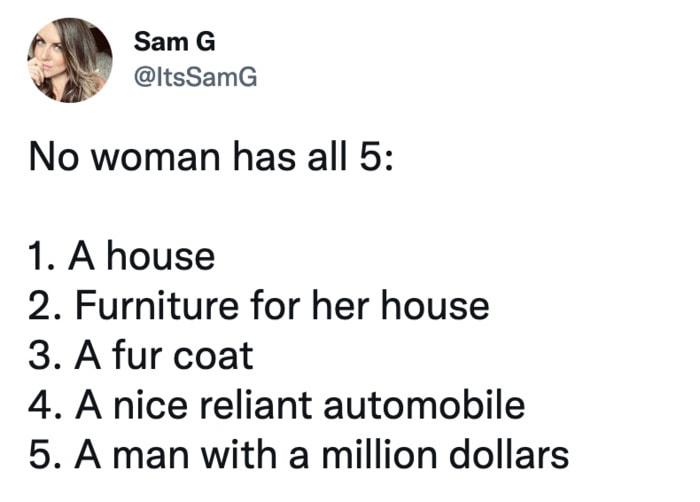 11. :Looks forlornly at Converse: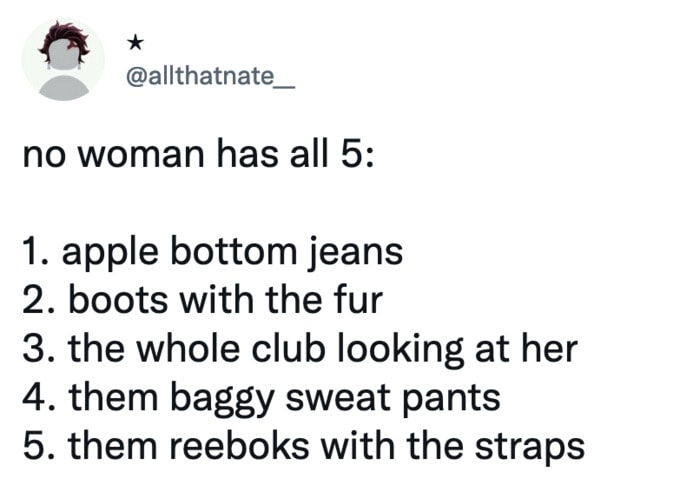 12. We're going to need to consult with our local D&D expert on this.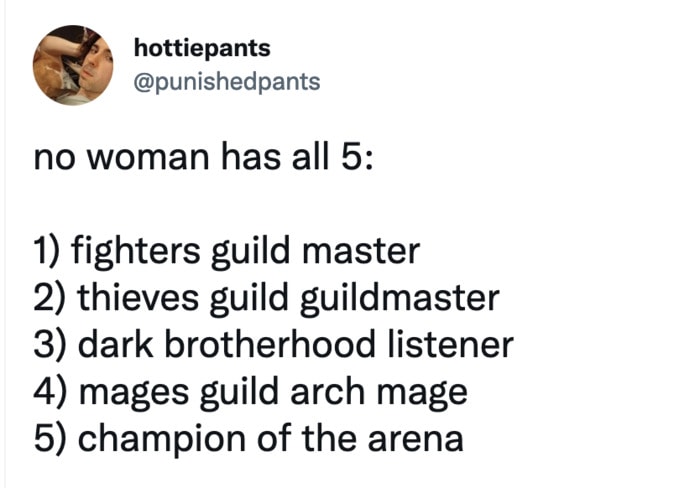 13. Do My Little Ponies count?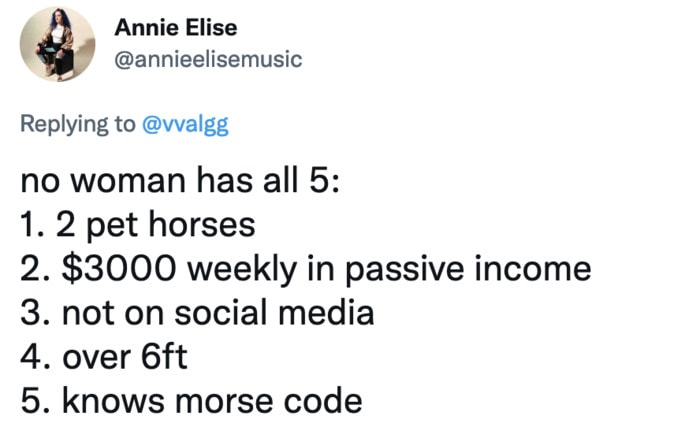 14. Yes.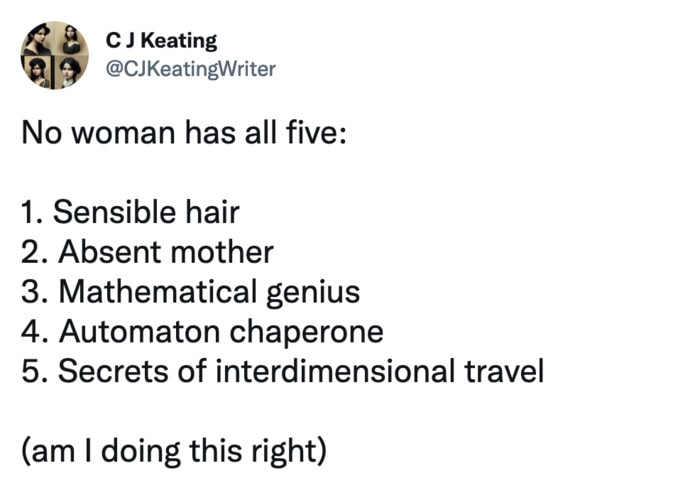 15. Honestly, he's probably right.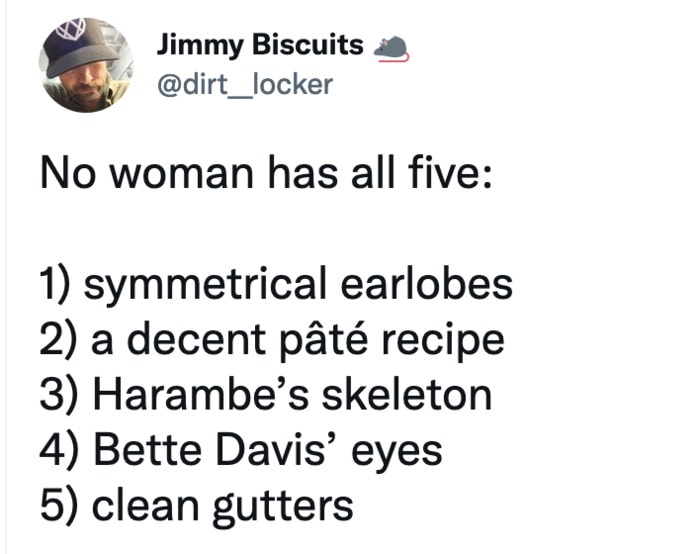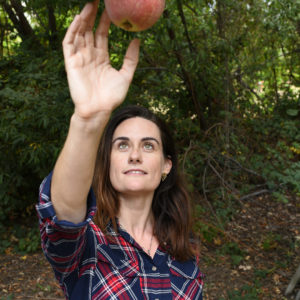 Latest posts by Rebecca Swanner
(see all)