Rihanna's Super Bowl halftime show broke the Internet. Between her (literally) high-flying stages to her backup dancers dressed in… pillowcases it was a breathtaking extravaganza. And that was before we knew for sure she was pregnant.
Once that news was released, the memes about her backup dancers started flooding in even faster. From period jokes to those about A$AP Rocky's man juice, Twitter just couldn't get enough of the guys dressed in puffy white coats. Not since Katy Perry's Left Shark have we witness a more popular backup troupe on the Super Bowl stage.
So, here's the best memes we could find.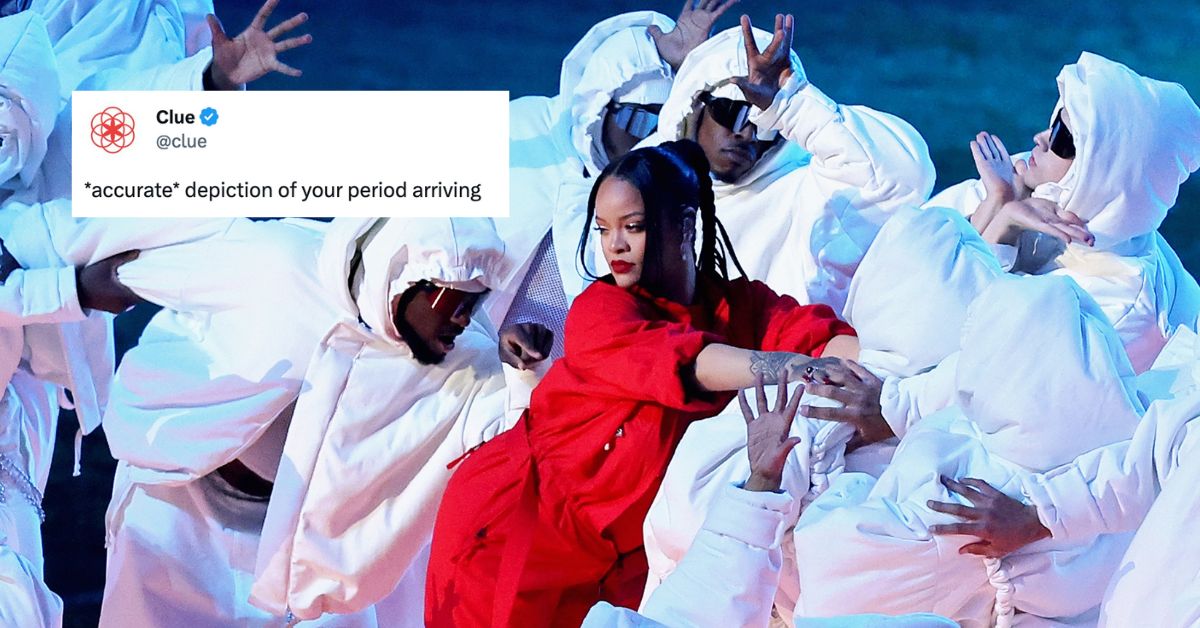 The Best Backup Dancer Memes from Rihanna's Halftime Show
White blood cells showing up to help the body fight infection and other disease pic.twitter.com/04QMBUFmBA

— B.W. Carlin (@BaileyCarlin) February 13, 2023
rhianna's backup dancers #RihannaSuperBowl pic.twitter.com/sFtd5XrIHB

— teresa⁷ (@t_gutierrez19) February 13, 2023
I missed out on the chance to be a backup dancer for @rihanna 😭🤣 #PPE #fashion pic.twitter.com/ttoQ0gP2vQ

— Irene Chen (@irenechen_png) February 13, 2023
My Rihanna backup dancer #superbowl57 audition pic.twitter.com/0FgLseF3GM

— Mary Gallagher (@myfriendmary) February 13, 2023
POV: you're wearing white pants on your period 💀 pic.twitter.com/DatHAiN3CK

— chloe (@JoBrosAddicted3) February 13, 2023
*accurate* depiction of your period arriving #Rihanna #RihannaSuperBowl #RihannaBowl pic.twitter.com/ptB7zueQ1w

— Clue (@clue) February 13, 2023
ASAP Rocky's sperm cells

— Doc Rivers' Main Opp (@homebodymike) February 13, 2023
snowjob doing an admirable job as a backup dancer in rhianna's superb owl show pic.twitter.com/Pi3KmpDpsR

— TheHuntForTomClancy (@HuntClancy) February 13, 2023
Rihanna's backup dancers prepare to defend the rebel base on Hoth from an Imperial ground assault: pic.twitter.com/oMwgDX2ZGn

— J.R.R. Jokien 🗡️🏹🪓 (@joshcarlosjosh) February 13, 2023
I missed out on the chance to be a backup dancer for @rihanna 😭🤣 #PPE #fashion pic.twitter.com/ttoQ0gP2vQ

— Irene Chen (@irenechen_png) February 13, 2023
Now I'm worried the U.S. was shooting down Rihanna's backup dancers all weekend pic.twitter.com/9nWCxknLJG

— Kevin Polowy (@djkevlar) February 13, 2023
glad he could take some time off from selling tires and rating restaurants to be a backup dancer at the halftime show pic.twitter.com/u4C3LhDRll

— olga (@olgatron9000) February 13, 2023
Me and my friends running to get tickets to Rihanna if she announces a tour pic.twitter.com/oPUK0fjhiY

— jordan ♡︎☀︎︎♥︎ (@jojodances913) February 13, 2023
i'm crying they did the wide shot and Rihanna's still got backup dancers on the platforms in the air like pic.twitter.com/si8ygGfQf7

— lea (@bigfatmoosepssy) February 13, 2023
rihanna's backup dancers be like pic.twitter.com/nYJHcjCK8M

— gabe bergado (@gabebergado) February 13, 2023
Rihanna's backup dancers look like they just moved to Seattle and have never skied before but are heading to Mount Rainier anyway pic.twitter.com/IVppgV4BZg

— Paige Cornwell (@pgcornwell) February 13, 2023
rihanna's backup dancers: pic.twitter.com/JqVyeiGgp2

— arwa ☁️ BITS DAY (@arwacat_) February 13, 2023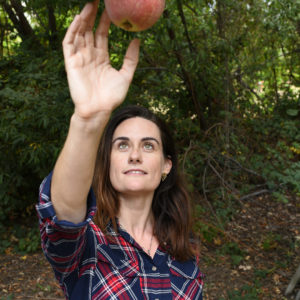 Latest posts by Rebecca Swanner
(see all)