When we were growing up we thought that adults knew everything. But no one debunks that theory more than Sid – AKA @sidneyraz. Everyone's favorite Internet older brother shares things that he wishes he knew before he was 30 years old…and we're surprised by more of those things than we'd like to admit.
From food hacks to general knowledge, Sid has been making the people of Instagram and TikTok question if their formal education really taught them anything of value.
Other than the fact that the mitochondria is the powerhouse of the cell, of course.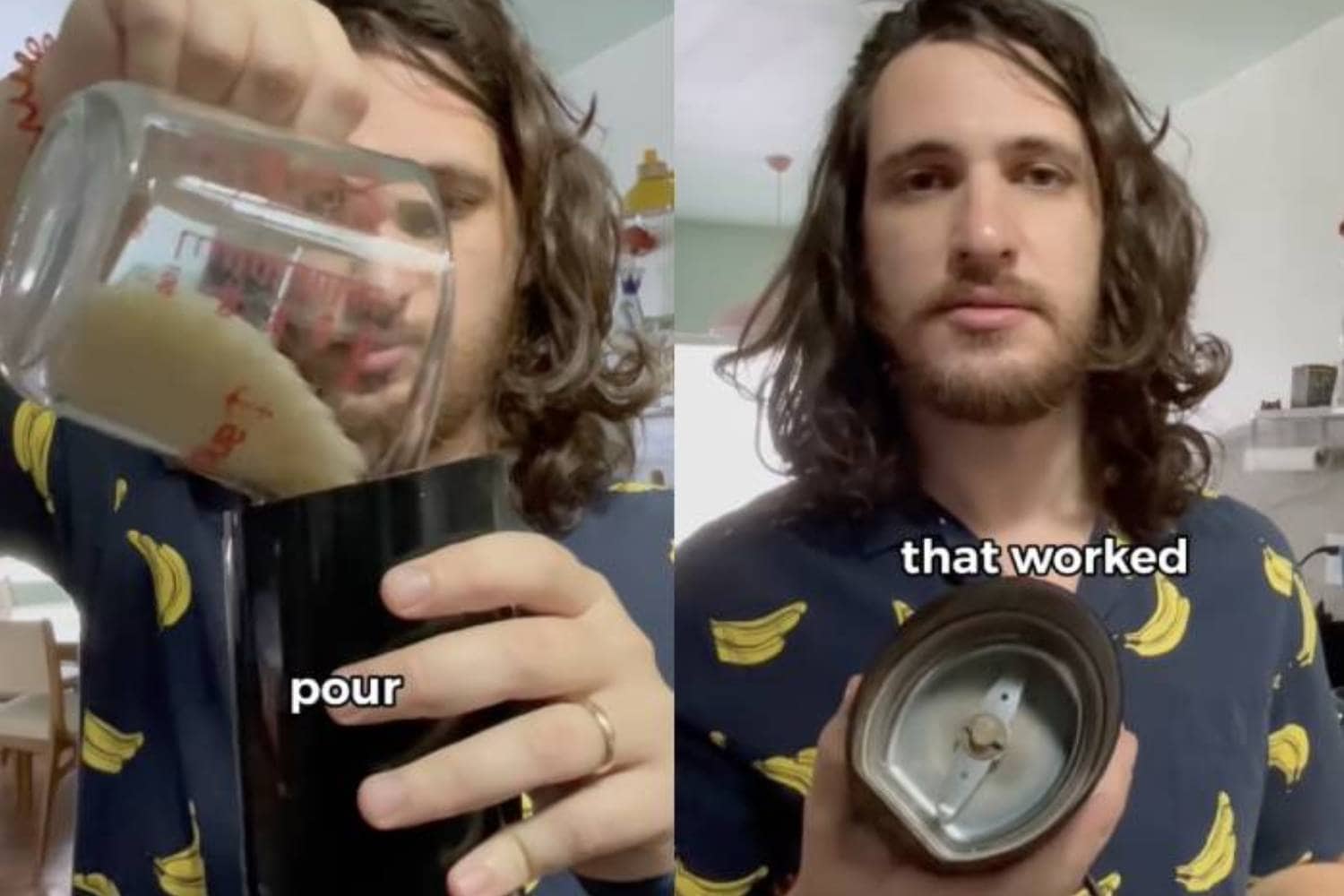 So whether you've hit the big "3-0" or are still living in your roaring 20s, you'll want to check out some of his best knowledge bombs below. We promise there's not a pop quiz at the end, but you may want to take notes. Number 22 is a true lifesaver.
The 30 Bests Posts About What I Wish I Knew Before I Was In My 30s
1. The best way to reheat pizza.
Step 1: get pizza.
Step 2: don't eat all the pizza.
Step 3: reheat leftover pizza by placing it in a pan, pour in a little bit of water, and cover it with aluminum foil, and heat it up.
Step 4: enjoy perfectly warmed pizza and live a life better than your mortal enemies.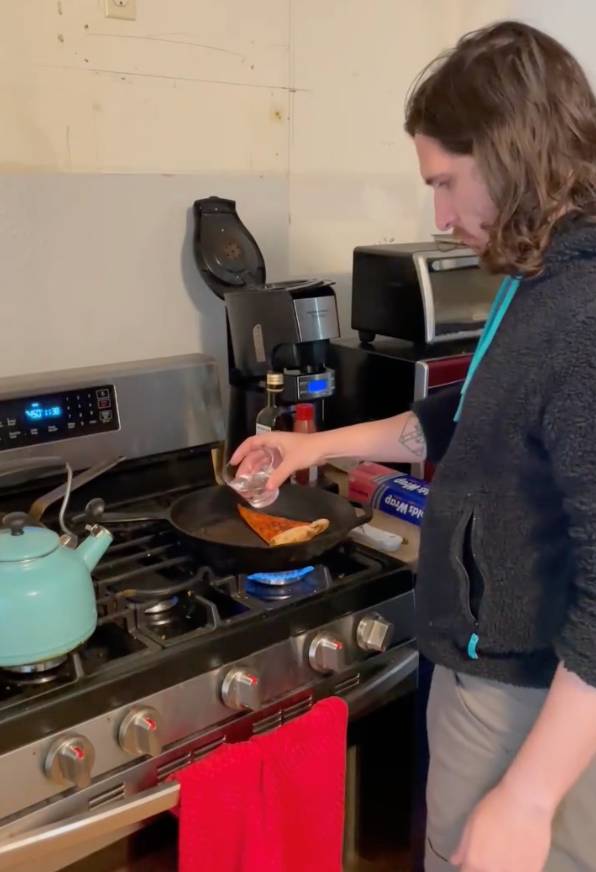 2. How to hold chopsticks.
Where was this lesson in Home Ec? We did our teacher's laundry like 20 times! Wait a minute…
3. How to calculate a tip.
A proper *20%* tip, that is.
4. How to read interstate exit signs.
Unlike the point system in Whose Line Is It Anyway?, the placement of the exit number isn't random! If it's on the right, the exit is to the right. But if it's on the left, the exit is to the left.
If it's fading into another dimension…you've made a wrong turn.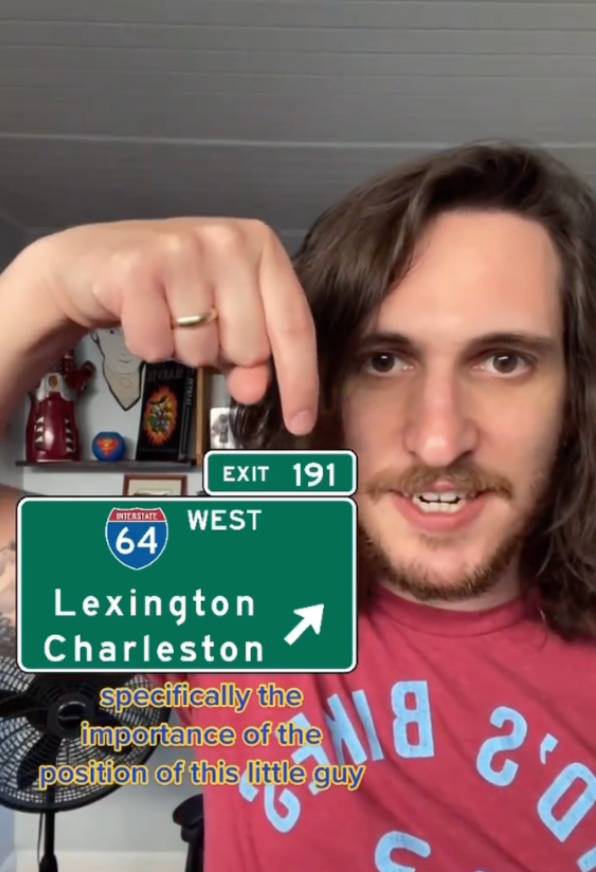 5. How to open up annoying plastic packaging without scissors.
Suddenly, half of our anxiety has disappeared.
6. The best way to open a bag of chips for a party.
Of course, this is assuming that you don't plan on eating the whole bag yourself.
7. You can just trim a broom instead of buying a new one.
While you're at it, maybe now is the time to try out some bangs! No? No. Ok you're right.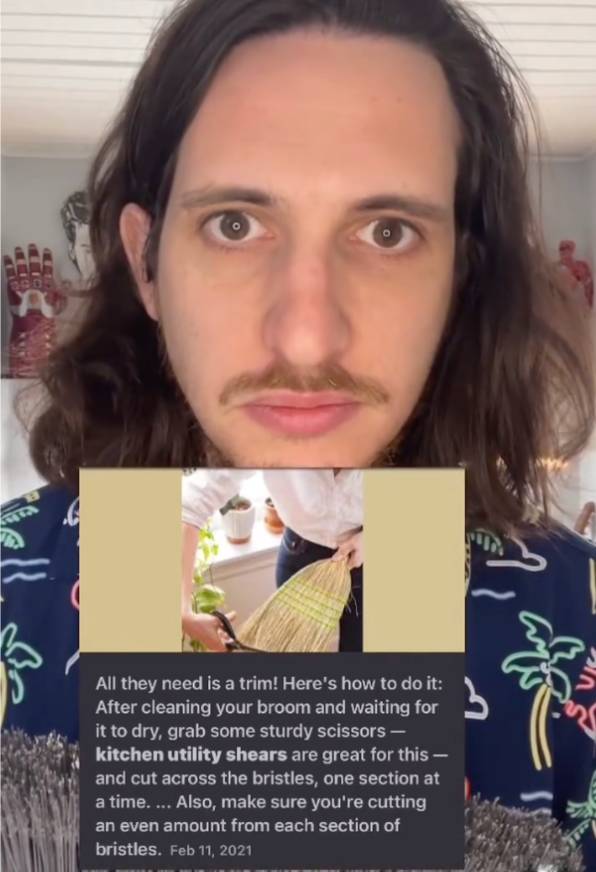 8. How to stop a coat from slipping off a hanger.
Nothing's worse than opening your closet for the first time all winter and seeing your coats in a pile on the floor. And that last Easter egg no one could find.
9. How to clean baking sheets.
This hack is easier than baking cookies. Yes – even those "homemade" break and bake cookies. All you have to do is put the baking sheets into your oven and choose the "self clean" option. That's it!
Now get on over to the bake sale. Susan wants you to tell her your "secret" recipe.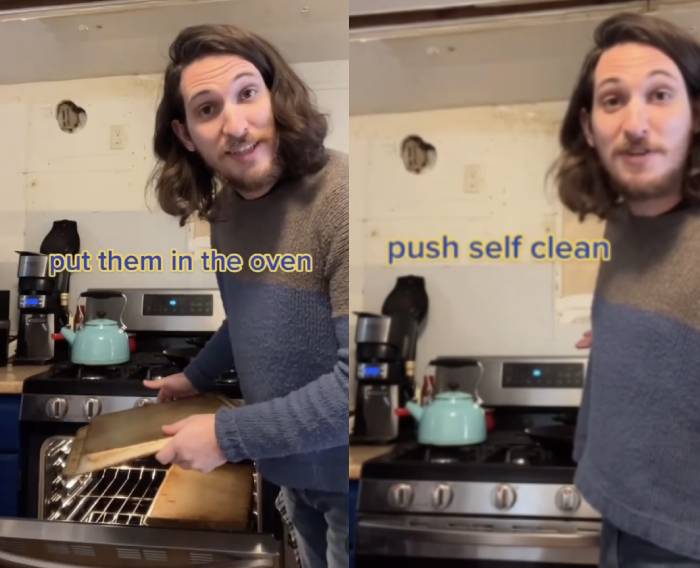 10. The sun is not on fire.
The world may be on fire, but at least the sun isn't!
11. The best way to scrape ice off a windshield.
Alternative solution…don't live where it snows. That kind of place should exist for at least the next five years?
12. How to use your neck to check if a pair of pants will fit.
Shopping for new pants but don't want to try them on? Just wrap the waistline (buttoned up) around your neck. However that fits is a good indicator of how the pants will fit on your waist.
We swear this is useful and not just a kink. Unless…?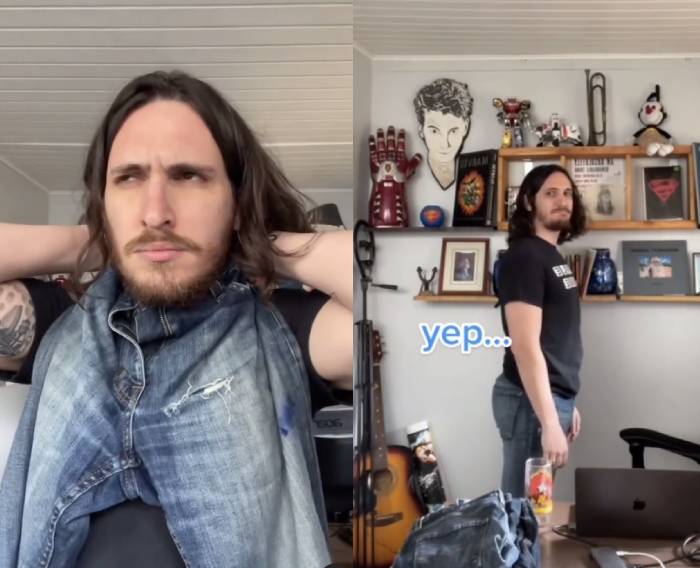 13. The best way to get stickers off.
If you can't stand the heat, get out of the kitchen. If you can stand the sticker, get the heat into the kitchen. We're pretty sure that's how it goes.
14. How to light a multi-wick candle.
Instead of lighting each wick one at a time, just light one with the lighter. Then, tip the candle to use that flame to light the other wicks.
Is this the first step at becoming a witch? Perhaps. Just make sure you don't use a black candle.

15. What powdered sugar actually is.
This may be true, but baking powder and baking soda are still not the same thing. Trust us.
16. You can clean and sharpen a coffee grinder with rice.
Pour some rice into the grinder, grind it up for about 30 seconds, and that's it! You have yourself a clean, sharp coffee grinder. Because chewing your coffee each morning was starting to get a little old.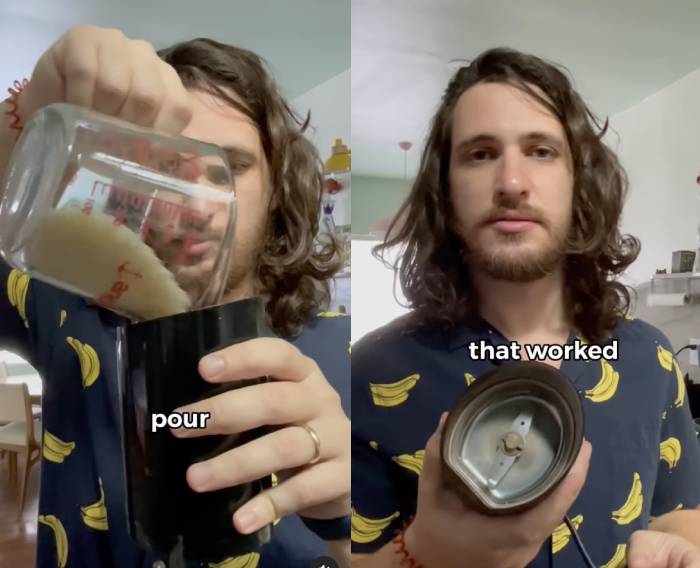 17. You can open a jar with a bottle opener.
Got a tough to open jar? You could go around town looking for a kind, strong person to help you out. Or you could just use a bottle opener.
We hear all those people are busy at CrossFit, anyway.
18. How to check propane tank levels with hot water.
You don't need a chemistry degree to easily check how much propane is in a tank. Just pour hot water on it, place your hand on the top, and then slide your hand down. When you hit a spot that's cold, you've hit the propane line.
Then, ask someone with a chemistry degree why that works. Hey, we can only tell you so much.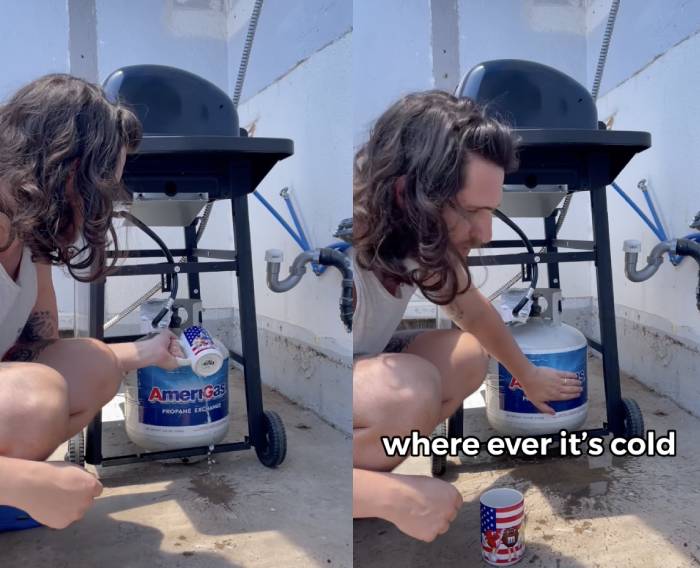 19. The best way to grab a new coffee filter.
This will make your pre-coffee mornings so much easier! As long as you can remember this hack as you zombie-walk through your kitchen at 6am.
20. The best way to iron clothes.
We had just been making wrinkles a fashion statement. But sure, this works too.
21. Oranges aren't naturally orange.
Okay we're going to need to have a chat with our preschool teacher about this one…
22. How to inspect a fire extinguisher.
This one is so simple – all you have to do is turn the fire extinguisher upside down twice a year to keep the dry chemical powder loose.
We feel like this could have been a quick lesson in school, along with two plus two equals four, and red plus blue equals green. But that's just us.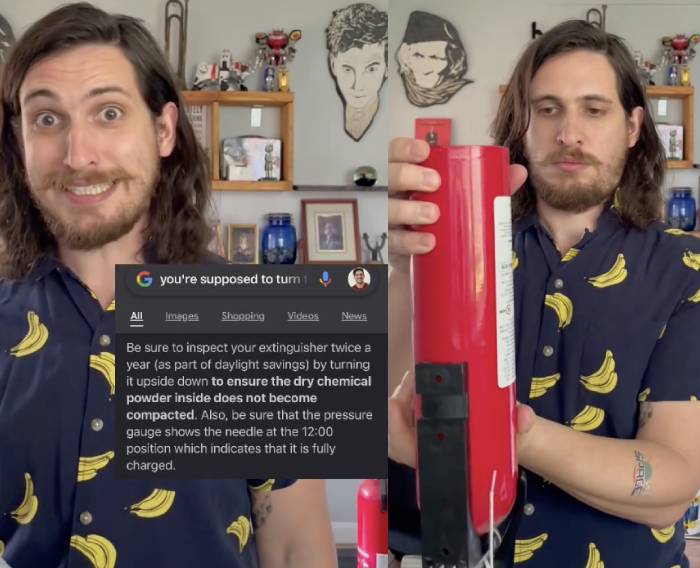 23. The easiest way to close plastic container lids.
If this one doesn't work for you, try grabbing another lid from your chaotic pile of containers to find one that fits.
24. How to put in earplugs.
We're not saying you'll need this hack when you go to your first concert after turning 30. But…what? We can't hear you?
25. How to sharpen a knife with a plate.
Nothing says, "I'm an adult" like having sharp knives. Nothing says, "I'm an adult who doesn't have a dedicated knife sharpener" by sharpening a knife on the back of a plate.
And nothing says "Maybe you should talk to someone" like having your kitchen appliances talk to you.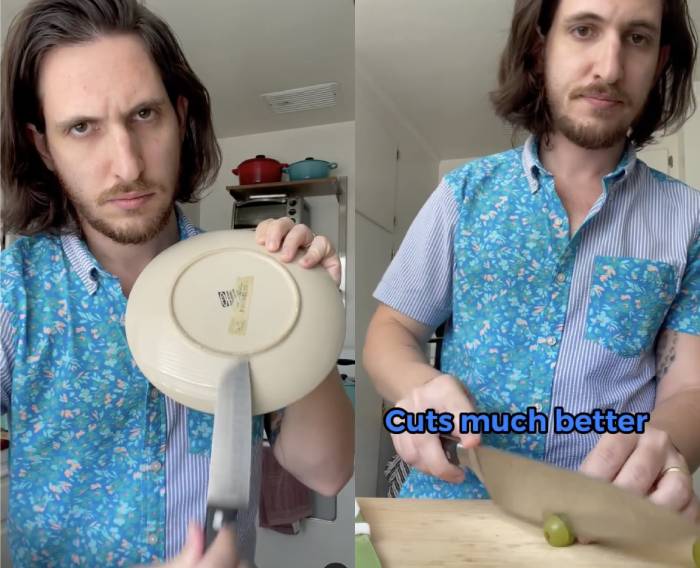 26. This Oreo dunking hack.
Yes, this works with oat milk, too. We know you can't do dairy anymore.
27. How to tie a trash bag.
If only this hack could help you remember to take the trash out in time for trash day, too.
28. How to use the bottom drawer of your oven.
We're not saying you can't store pots and pans down there. But we are saying that's not what it was intended for.
You are an adult, afterall. You can make your own rules! Which is why you choose to go to bed at 8pm.
29. This Costco hack.
"Hey Mom, we know what we want for Christmas this year!"
30. How to make the perfect s'more.
We're not here to debate the perfect toastiness of a marshmallow. We lost enough friends over that at summer camp in '99.
But we think everyone can appreciate not getting half the chocolate on your hands and the other half on that unsuspecting caterpillar down.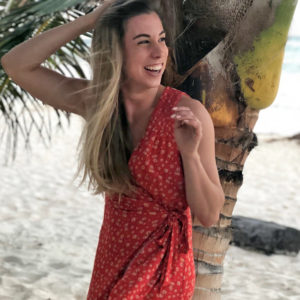 Latest posts by Hannah Rex
(see all)