Ask Reddit is an interesting place. You can ask almost anything, so questions about bedroom activities can be found next to questions asking about the most irritating corporate slang.
Recently, someone asked "What Things Are Unacceptable In Bed" and the answers are not exactly what you'd expect. Here are the best answers. What would you add?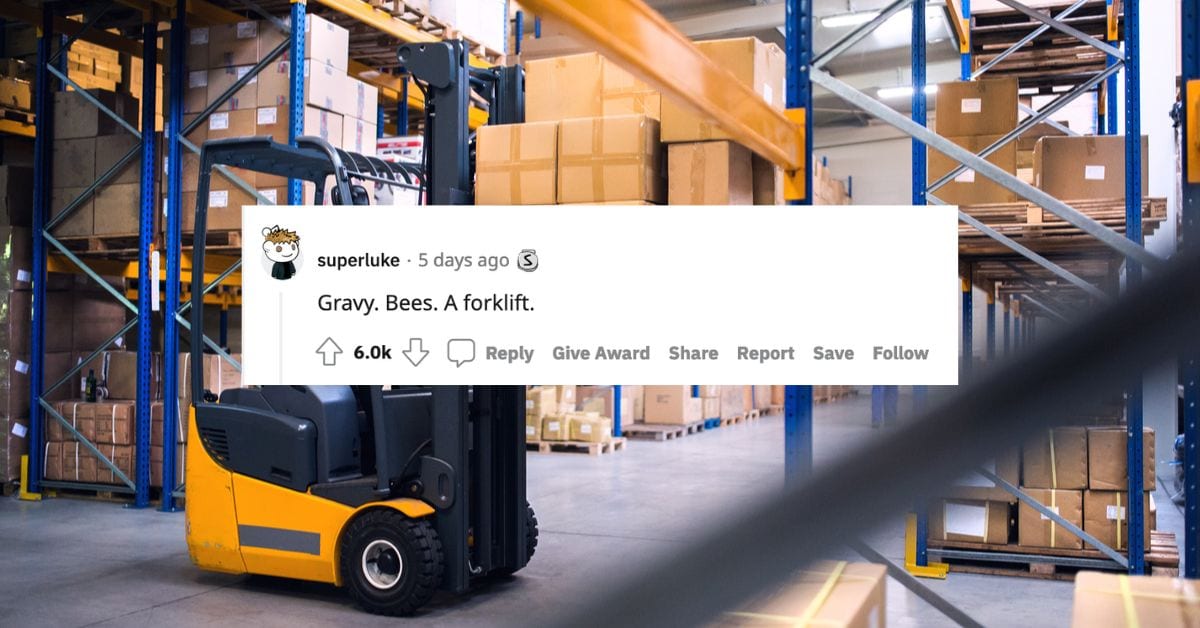 What Things Are Unacceptable In Bed According to Reddit
1. Just throw the whole place out.

2. Luca might have a different opinion about this.

3. Reason 45 to get a thick comforter.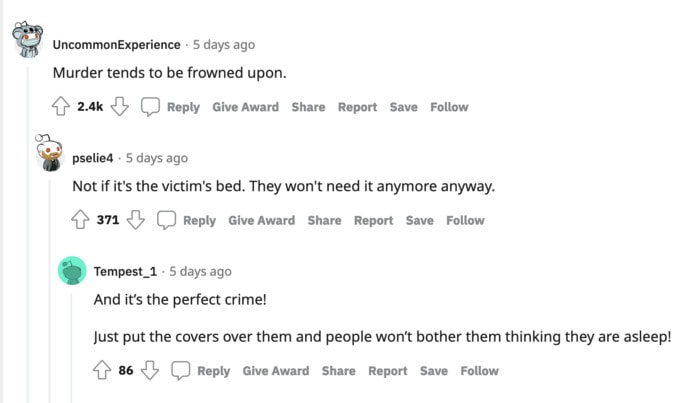 4. What about a sexy forklift?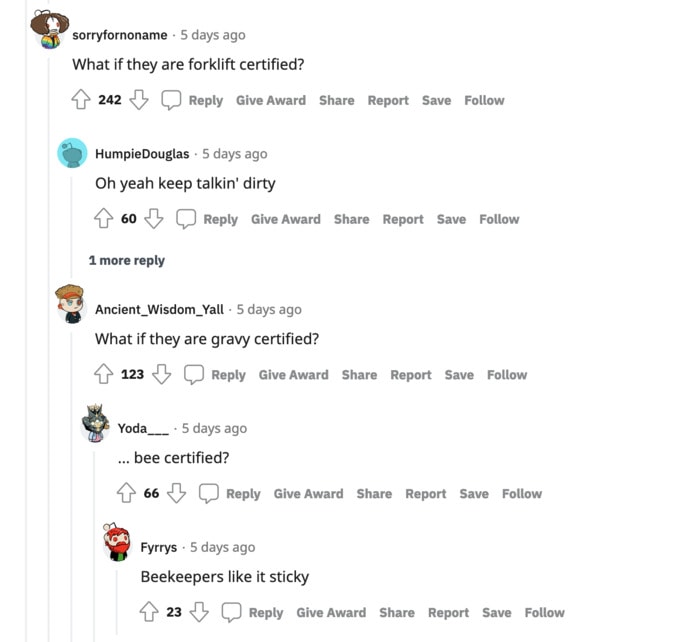 5. It belongs in one place and one place only: the golf course.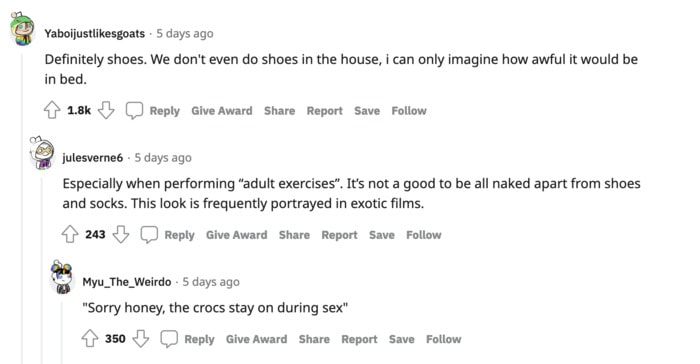 7. Not even the Honey and Oats flavor?

8. The replier makes a very good point.

9. Jetskis are on the approved list.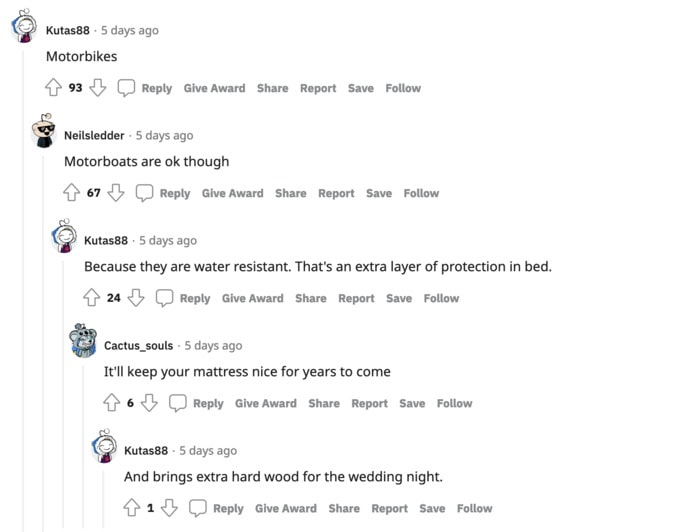 10. He's fun at parties.

11. Both kinds.

12. Oddly specific.

13. How else will you feed the demon that lives under the bed?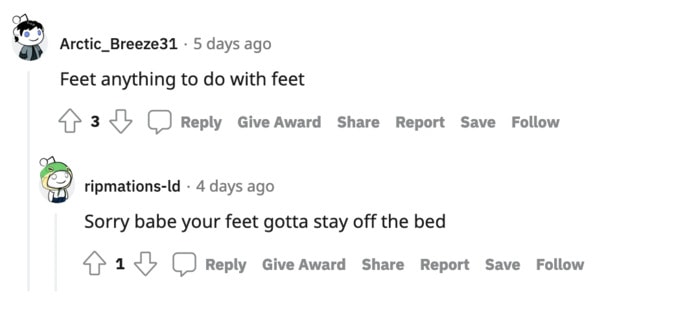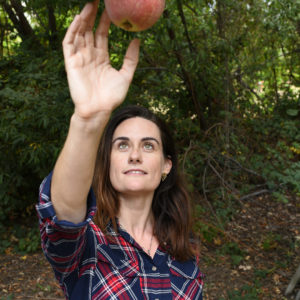 Latest posts by Rebecca Swanner
(see all)