Listen, KFC has had some really interesting marketing tactics over the past several years. I miss the days when they sold everything from Colonel Sanders-shaped pool floats to necklaces that said "Finger-Lickin' Good."
But, now they've topped it all by creating a new Colonel Sanders. Rather than calling on yet another celebrity to portray the well-known Colonel, they created one using CGI (computer-generated imagery). KFC's new Colonel Sanders is a virtual Instagram influencer and bonafide hipster thirst trap. To be honest, even if they're trolling us with this zaddy, I'm not mad about it.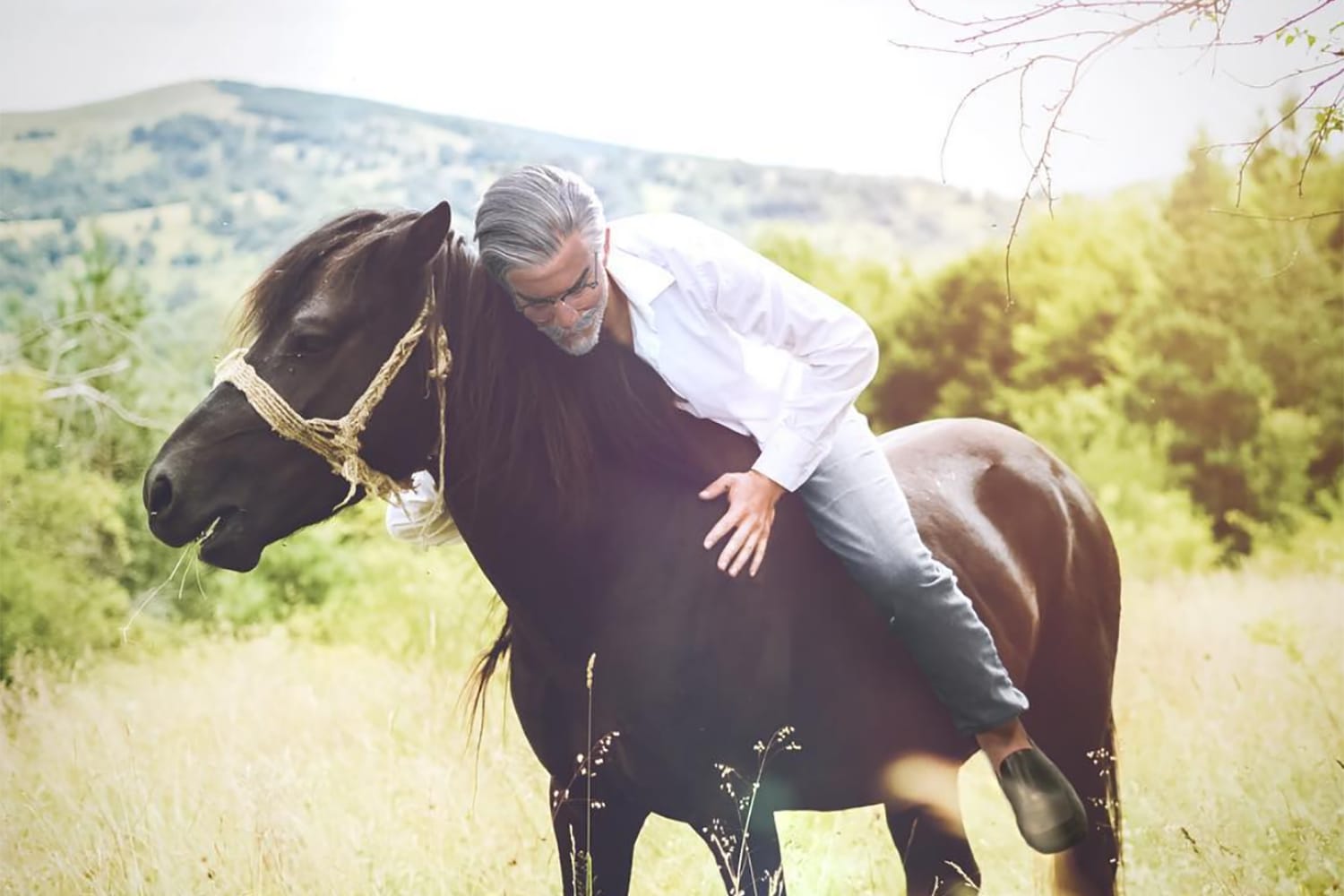 Who Is the New Colonel Sanders?
This new virtual Colonel Sanders — which you can see all over KFC's Instagram until the campaign ends on April 22 (say it ain't so!) — is posting everything from humble brags about being "a kid who loves being in the kitchen" to photos on board his private jet, which he's named the big chicken. Aw, he also has a fear of flying!
Much like all the other influencers who have flooded your Instagram feeds, he's even partnering with other brands for sponsored posts. Dr. Pepper, TurboTax, and Old Spice among them.
But the most important part? KFC created a hottie faker than the knockoff Chanel bag I claimed was real throughout high school. Everyone knows Chanel is really spelled with two Ns. KFC mic dropped the new Colonel Sanders onto Instagram with a huge collage of his image, tattooed abs included.
And, while I had never previously found gray-haired men particularly attractive, something about the juxtaposition of his abs and his beard and his Warby Parker glasses made me completely forget all about the chicken he's selling and how I now have to wrestle with the fact that I'm now attracted to a #blessed cartoon.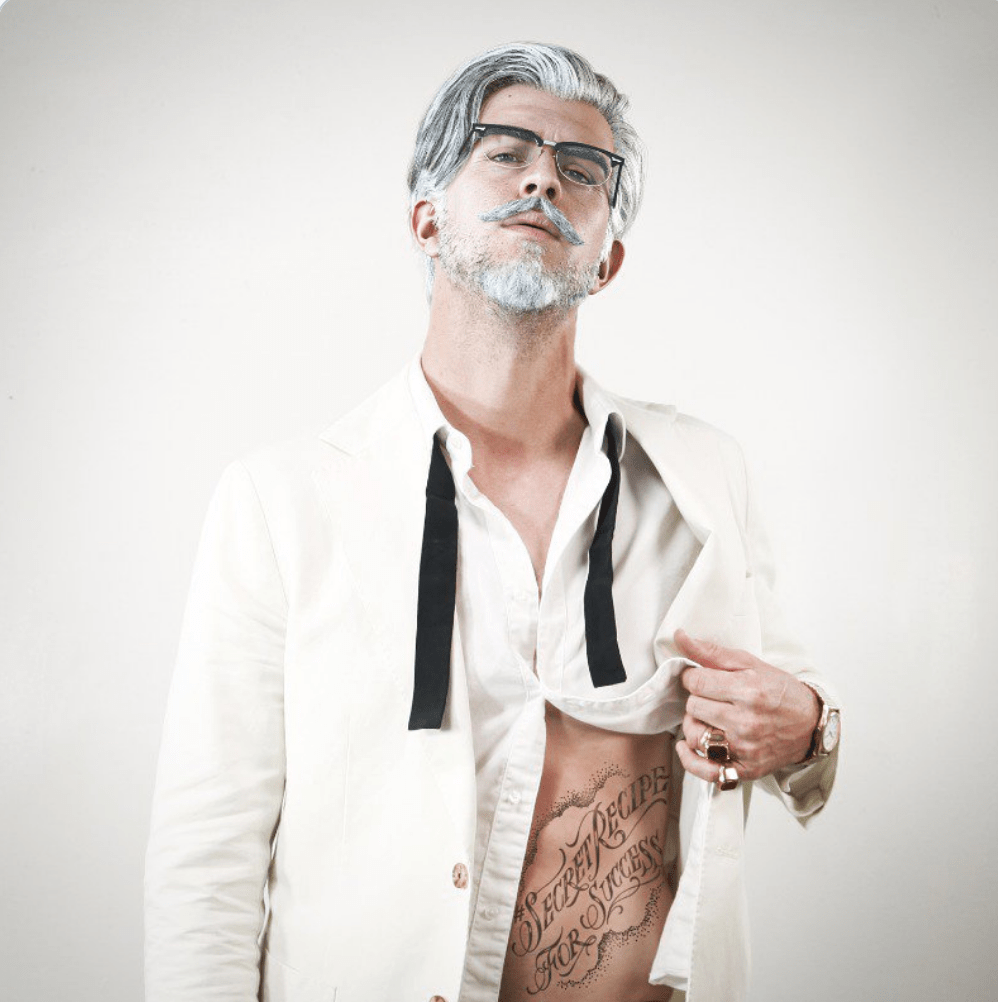 Is the New Colonel Sanders Here to Stay?
This hot Colonel Sanders joins a long list of Colonel Sanders of years past, including Rob Lowe, Reba McEntire, and Norm Macdonald. He's around just long enough to enjoy two weekends of Coachella, so get all your drooling in while you can.
Proof The New Colonel Sanders Is Just Out There Living His Best Influencer Life
Is this his girlfriend? His friend? His CGI sister?
Yes! Let your hair down, Colonel! We love a humble guy who just wants to ride his horse.
Are you even an influencer if you don't have your own private jet? If you have to ask, you already know the answer.
'Scuse me, Colonel, you forgot to actually put the product in your product placement. Classic rookie move.
Latest posts by Hedy Phillips
(see all)