Although pickleball isn't a new sport, is it surging in popularity. And unlike some other things, people are loving this surge. The hybrid of tennis, badminton, and ping pong is easy to learn, accessible, and fun for all ages. But before you get started, you need to sort through all the pickleball paddles to find your perfect match.
The most important thing is to find one with a weight and grip size that works for you. But arguably more important than the function? The fashion.
Forget about plain, boring, solid-color paddles. You want to dazzle your competition on the court with a style that shows off your personality! And then with a killer serve.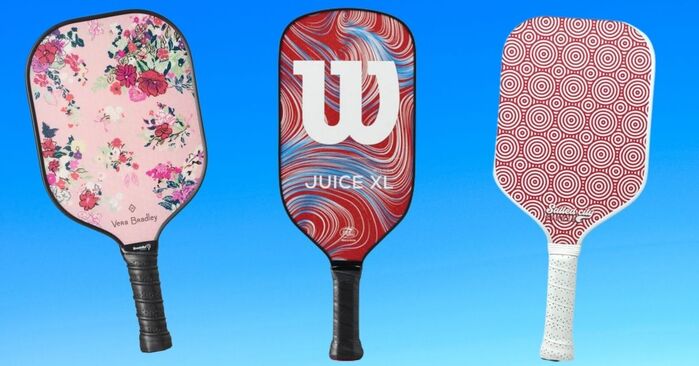 And in the likely event that you want to try out the game, we rounded up our favorite pickleball paddles so you're equipped to crush your enemies. Or play a friendly game with your elderly neighbor. We love the versatility.
16 Pickleball Paddles That Are Almost As Fun As The Word "Pickleball"
1. Golden Marble-Lite Paddle
This paddle is about as classy as you can make a sport that's named after a snack. If it's good enough for statues of Greek gods, it's good enough for the courts.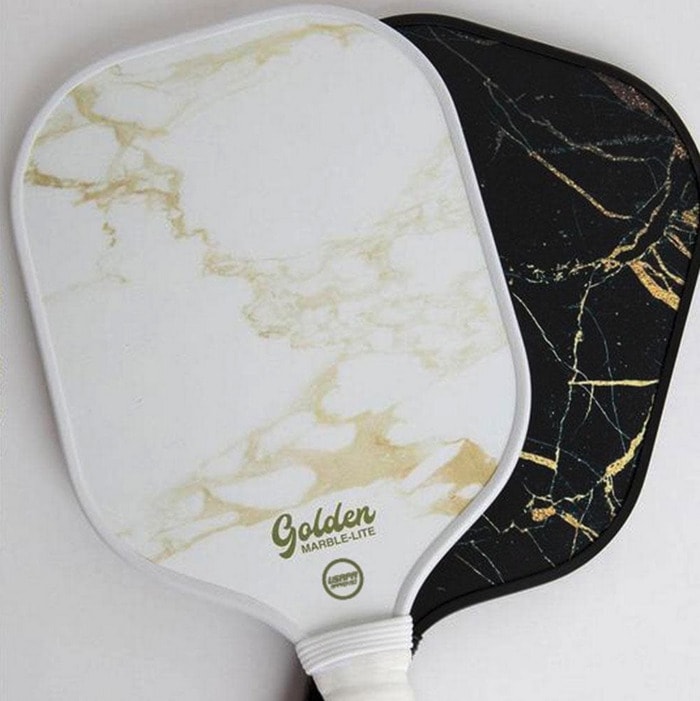 Available at Golden Pickleball.
2. Baddle Vera Bradley Pickleball Paddle
Love spring flowers but hate the allergies? Us too! That's why we love this paddle. And why we avoid those "great" outdoors.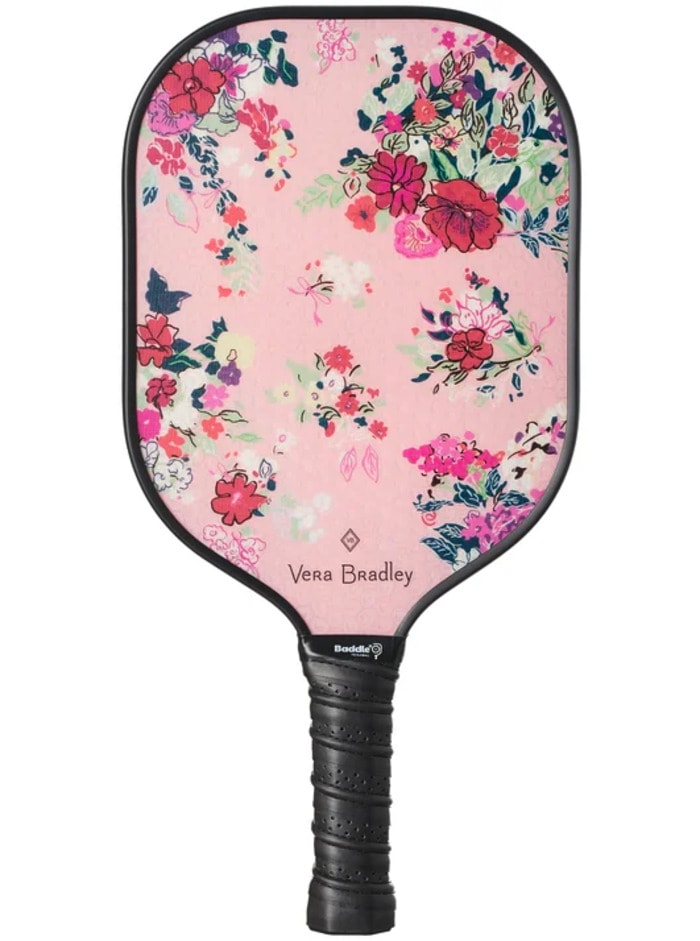 Available at Total Pickleball.
3. Whirly Evo-Lite Series Paddle
If you can't beat 'em fair and square, then make them dizzy. All is fair in love and Pickleball.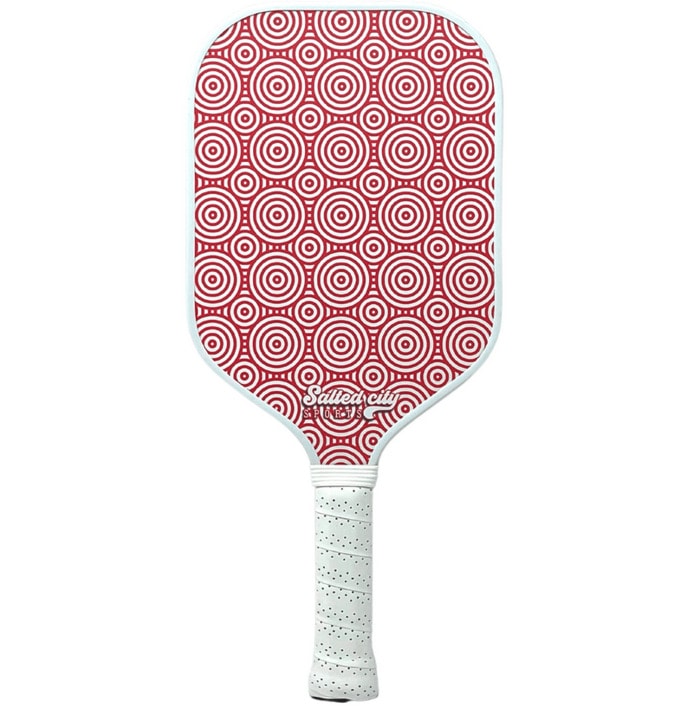 Available at Salted City Sports.
4. Wilson Juice XL Energy RWB Paddle
Juice? XL? Pickle? Balls? Paddle? It sounds like a terrible cocktail or a 50 Shades synopsis. But it's really just a piece of Pickleball equipment. Go take a cold shower before meeting Grandma on the court.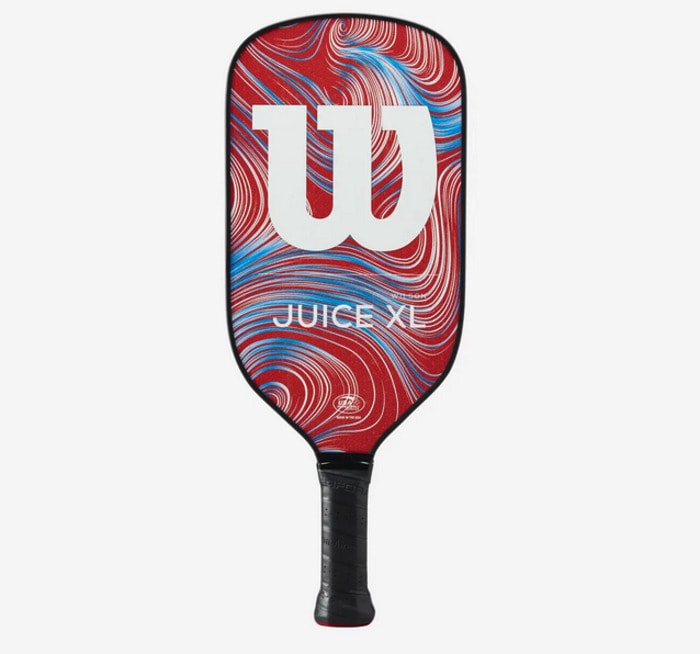 Available at Wilson.
5. Palms-O-Aces Midnight Palms Graphite Pickleball Paddle
Need an adrenaline rush before your game? Just look at this paddle and imagine that menace with a machete could bust through the foliage at any time. So much hype.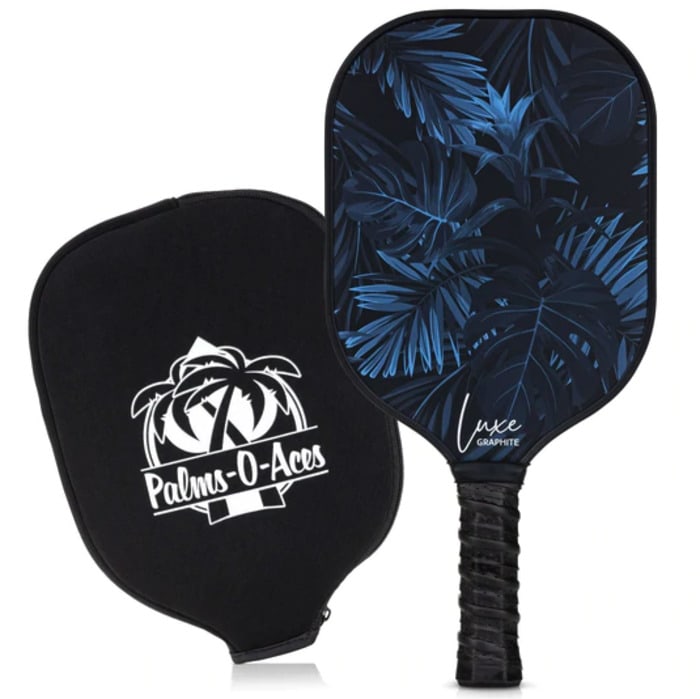 Available at Palms-O-Aces.
6. Pro Lite Supernove Pro BDS Metallic Pickleball Paddle
It was just a regular nova until you took it into your deft hands. You harness the power within you. Go get 'em, champ!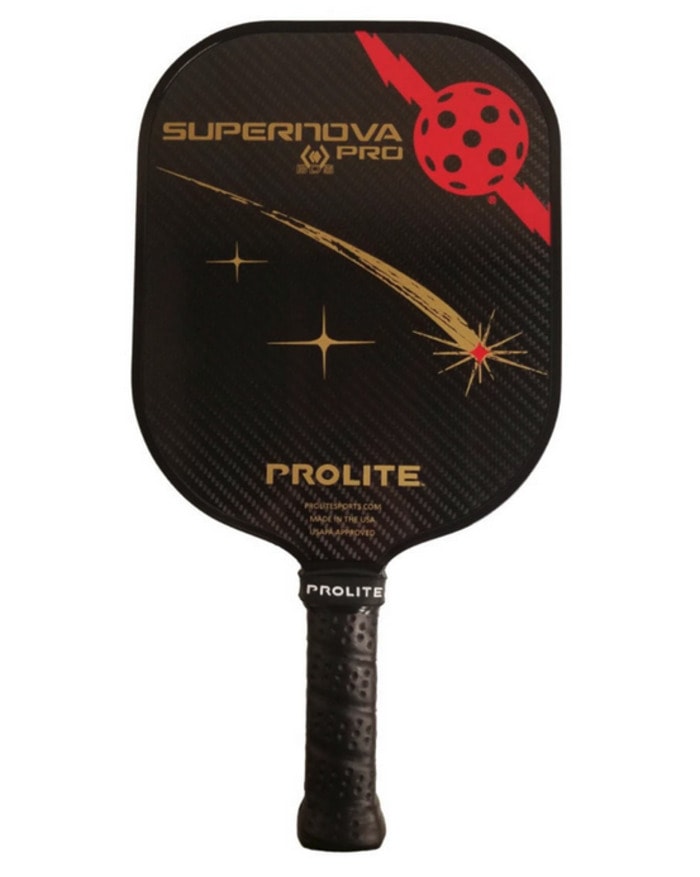 Available at Scheels.
7. Nettie The Ashbury Paddle
It's impressive enough you've bitten through an Everlasting Gobstopper. It's a real power move to immortalize your findings on your pickleball paddle.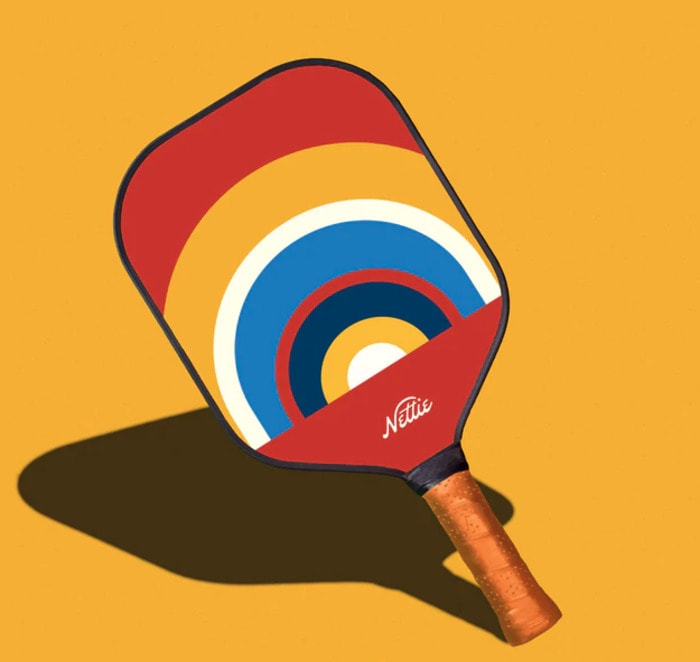 Available at Nettie.
8. Nettie The Bedford Pickleball Paddle
Just in case you forget your map of the UK subway.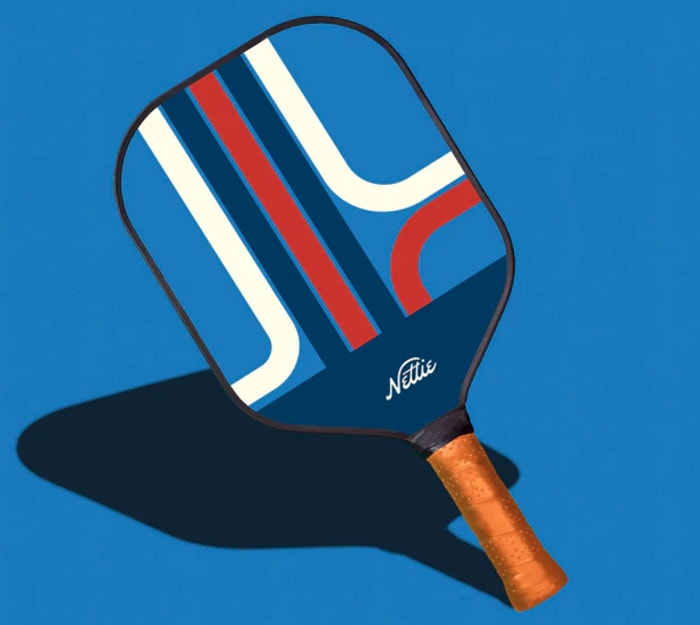 Available at Nettie.
9. Big Dill Pickleball Co. Paddle
A picture of a pickle holding a pickleball paddle that has a picture of a pickle holding a pickleball paddle that has a picture of a pickle…it's an inescapable loop! The pickle owns you now.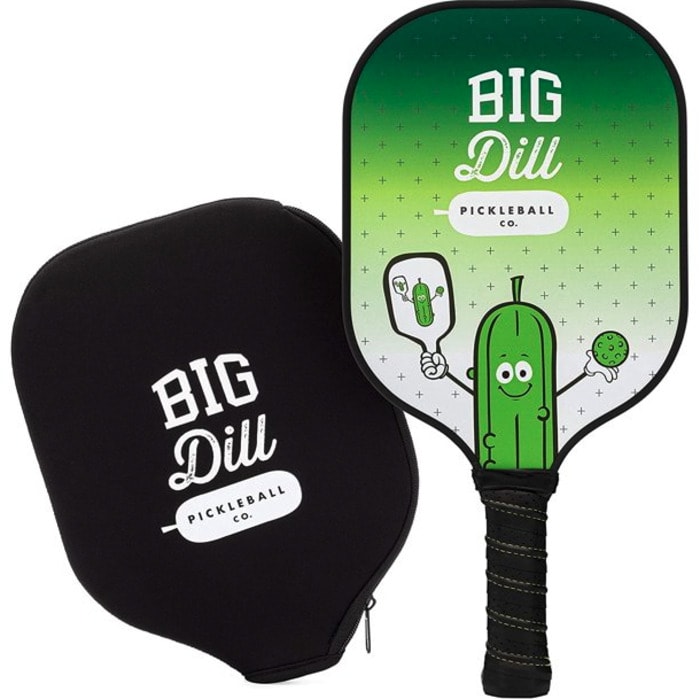 Available at Big Dill Pickleball Co.
10. Cool Popping Dance Paddle
If this product's energy that screams,"I'm hip with the kids," didn't make you feel old, just ask yourself this: did this remind you of those iPod commercials you didn't know you remembered?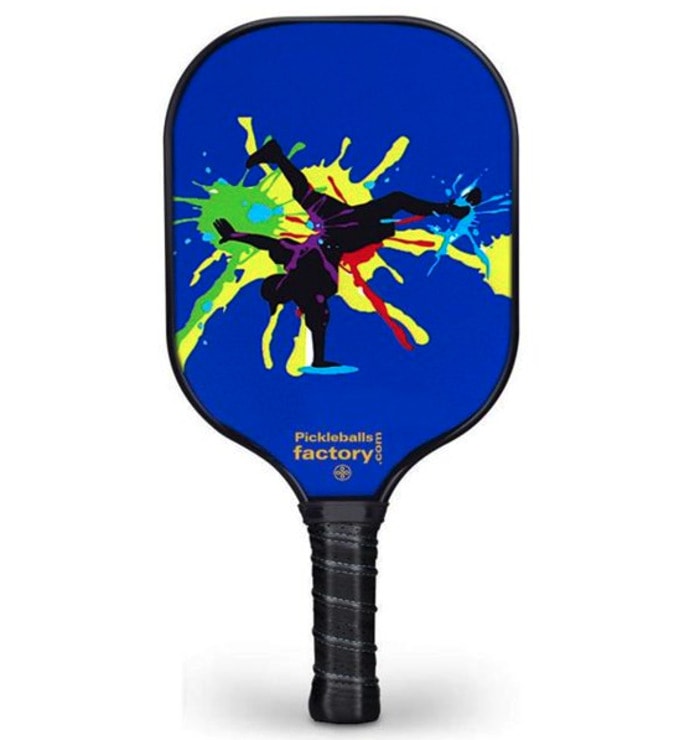 Available at Sports & Recreation Mall.
11. Vinsguir Pickleball Paddle
See, Mom?! It totally IS a sport! It even says so on the paddle!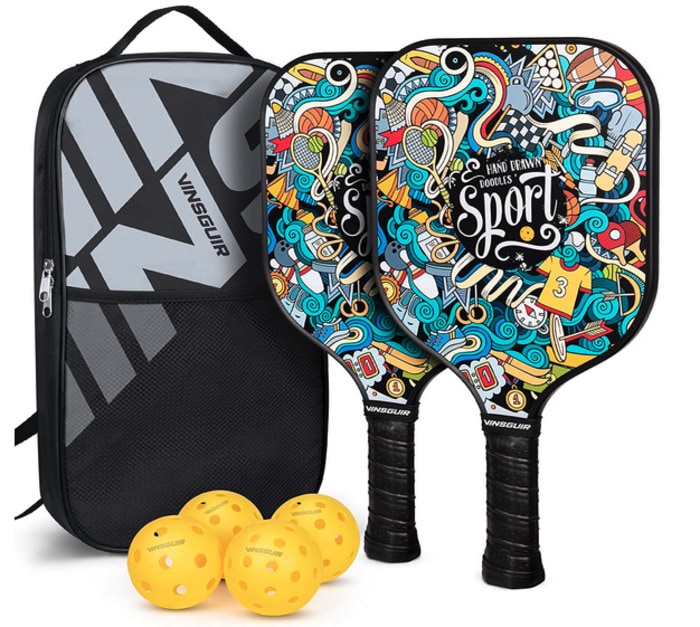 Available at Amazon.
12. Kindacool Pickleball Paddles
Despite how realistic they look, rest assured no tigers are harmed in the making or use of these rackets. Unless, you know, you're playing this game really wrong. Go get help.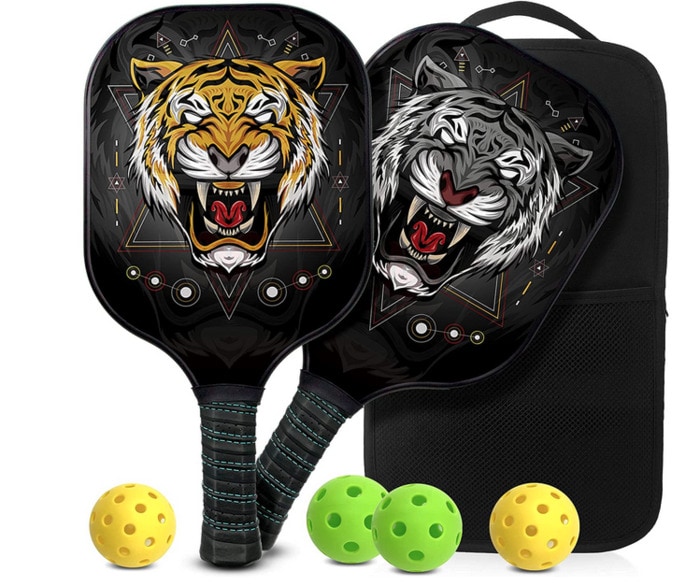 Available at Amazon.
13. Gamma Compass NeuCore Paddle
A compass? Don't need it. We know we're going STRAIGHT TO THE TOP.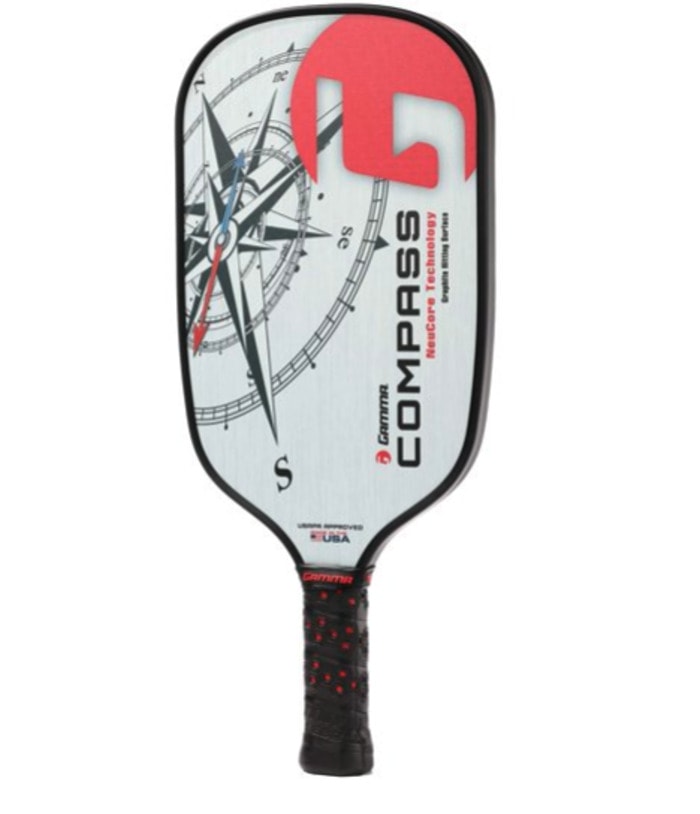 Available at Total Pickleball.
14. Dials Paddle
It's not great at telling time. But it is great at pickleball.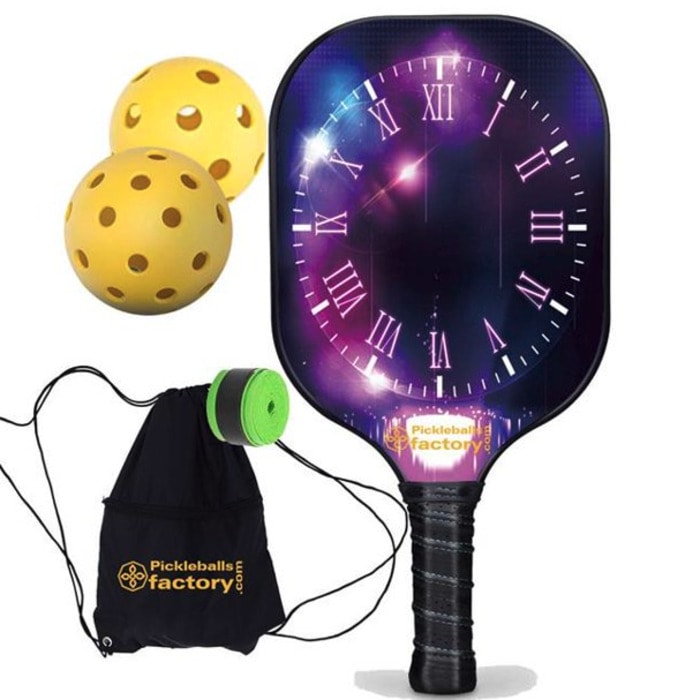 Available at Sports & Recreation Mall.
15. Niupipo Paddles
Great reference for those who have a nasty habit of accidentally grabbing your spherical Swiss cheese instead of your pickleball. It just doesn't bounce as well.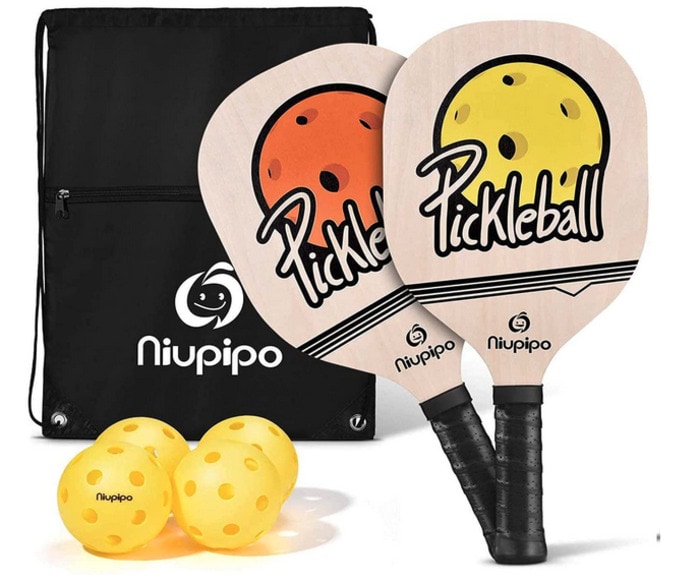 Available at Amazon.
16. Heness Pickleball Paddles
Tons of backlash from ornithologists criticizing anatomical accuracy. None at all from 'Muricans.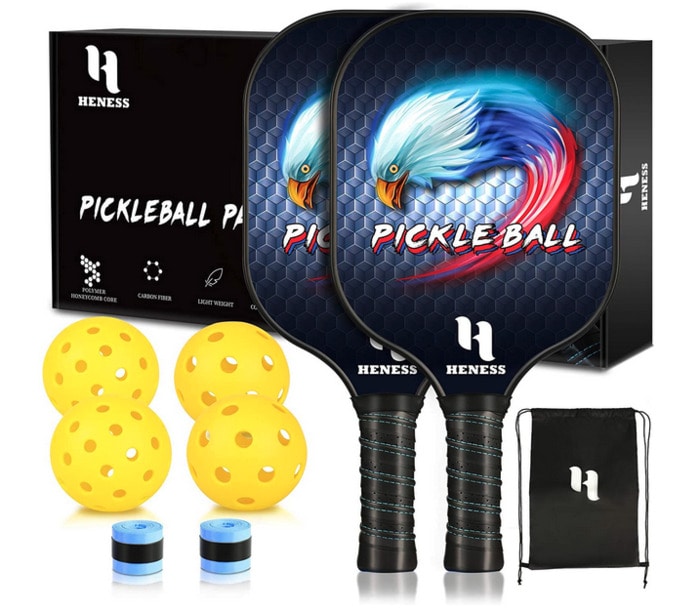 Available at Amazon.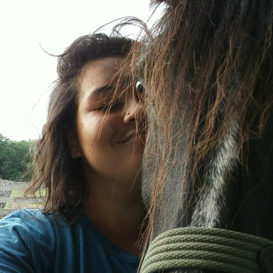 Latest posts by Hebba Gouda
(see all)