Few spirits are as cherished as bourbon, whiskey's all-American, smooth-talking, cocktail-improving member of the family. If you love a complex drink that can mix with almost anything, then nothing's better than this caramel colored nectar of the gods. Trouble is. the good stuff doesn't always come cheap. But, we found some of the best bourbons under $50 that are worth drinking.
Out of all American-made spirits, bourbon has arguably the most unrestrained fans who live and breathe this beautiful stuff, from small batch bottles such as 15 Stars to Four Roses. (Scotch's stalwarts are a close second.)
And, while, sure we wouldn't mind sipping on Pappy Van Winkle all day, you don't have to spend an arm and a leg to get a bottle you'll love. We reached out to Joel Blum and Nicolette Teo from the LA Spirits Awards to get their expert opinions on the best bourbons you can buy for under $50.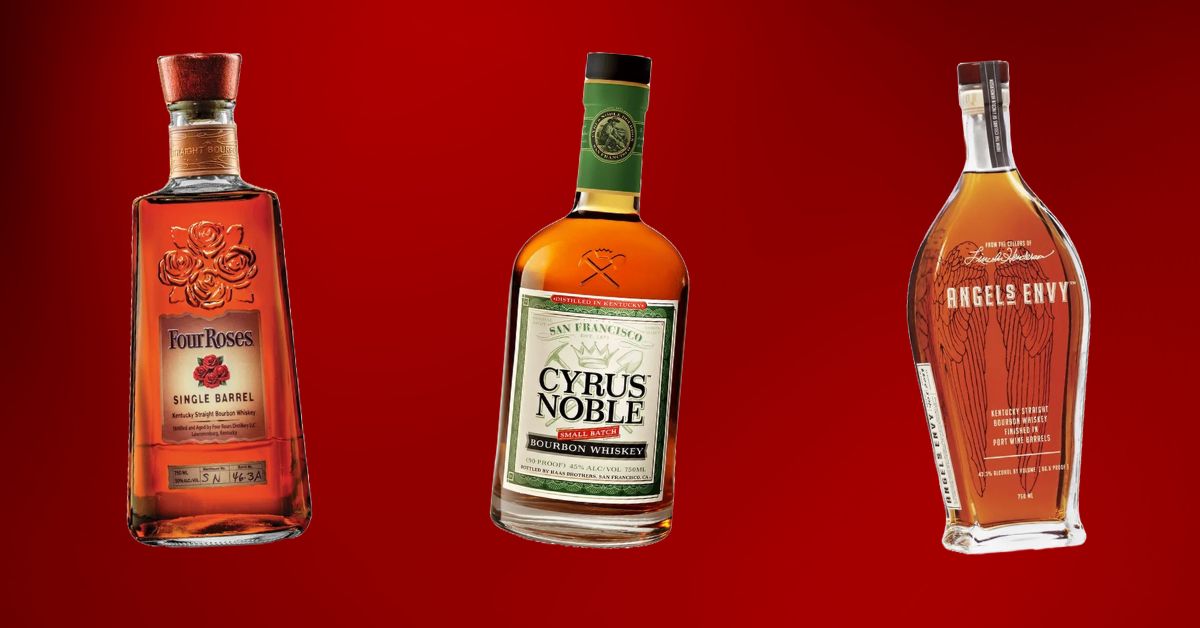 10 of the Best Bourbons Under $50
1. Bulleit 10 Year Bourbon
Region: Kentucky | ABV: 45.6% | Tasting Notes: Dried Fruit, Toffee, Vanilla | Price: $43
"You cannot be an American whiskey drinker without knowing the Bulleit brand," says Joel Blum, Director of the LA Spirits Awards. Bulleit is pretty much everywhere, from grocery stores to high-end cocktail bars.
Bulleit's 10 Year Old Bourbon has 45.6% ABV or alcohol by volume, and yet, it's surprisingly smooth.
"Its age comes through nicely on the nose and palate, with rich, woody aromas, notes of dried fruit and nuts, and a hint of floral potpourri," says Blum. "Its lovely, sweet palate is rich with toffee and vanilla notes, and ends in a long and pleasing finish that hints of smoke."
Bulleit stands out, not only for its bourbons but for its environmentally friendly business practices. The company sources as much of its ingredients locally as it can and leads sustainability and water conservation efforts, making it Captain Planet's favorite whiskey. (We're still waiting to hear what Captain Marvel's is.)
Available at Total Wine

 
2. Legent Kentucky Straight Bourbon
Region: Kentucky | ABV: 47.1% | Tasting Notes: Caramel, Vanilla, Spice | Price: $37
Another gem from Kentucky, the makers of this affordable bourbon, use Japanese blending techniques to craft the perfect batch. Legent is the brainchild of Fred Noe, Jim Beam's master distiller, and Suntory's fifth chief blender, Shinji Fukuyo.
Legent's distillers age the bourbon in sherry and red wine casks. Afterwards, it's blended with other Kentucky straight bourbons. "Traditionally, the blending of bourbons was not a common practice, says Blum. "Fred and Shinji are pushing boundaries here, producing an expertly crafted and unexpected blend that still remains true to core bourbon principles."
Legend's Kentucky Straight Bourbon tastes like heaven, with warm aromas on the nose and plenty of complexity. And, hopefully, won't make you see any Biblically-accurate angels.
Available at Total Wine

3. Boone's Bourbon
Region: South Carolina | ABV: 58.5% | Tasting Notes: Honey, Leather, Cloves | Price: $47
Good bourbons don't always come from Kentucky. Boone's Bourbon is a South Carolina specialty that sells for under $50 a bottle and will knock your socks off. Literally if you're sitting by a fire. Mmmm toasty.
American musical artist Tyler Boone created this tipple with Charleston's Striped Pig Distillery. "Boone's is a bourbon for those who like to taste their alcohol. But though it clocks in at a kicky 58.5% ABV, it serves up just a medium heat that lets its complex flavor profile shine through," says Blum.
Like the singer himself, Boone's brings the funk to his bourbon. Vanilla, citrus, and sweet custard will hit your nose, with a soft serving of caramel, honey, leather, cloves, and oak on the palate.
Available at Total Wine

4. Redwood Empire Pipe Dream Bourbon
Region: California | ABV: 45% | Tasting Notes: Pepper, Vanilla, Pecan | Price: $37
Just when you thought South Carolina was a strange place to make bourbon, in rolls Sonoma County. And here we all thought they only made wine.
This $40 hit is aptly named after California's state's tree that metaphorically towers over its competition. Big and bold, this bourbon has been barrel aged between four and 12 years, giving it plenty of complexity and depth.
"Vanilla, oak, caramel—classic bourbon," says Blum. Once you take a sip, you'll get oak, caramel, vanilla, as well as notes of ripe peaches, toasted pecans, and brown sugar. "This is a smooth and complex bourbon, with a medium finish redolent of dried leather and with a warming hint of black pepper. A truly pleasing sipping whiskey."
Redwood Empire also goes out of its way to be environmentally friendly. The distillery partnered with Trees for the Future, who plant a tree for every bottle sold.
Available at Total Wine

5. Trail's End Straight 8 Year Bourbon Whiskey
Region: Oregon | ABV: 45% | Tasting Notes: Chocolate, Apples, Cream | Price: $43
Trail's End's bourbon is the first collaboration between the team at Hood River Distillers, the oldest distillery in Oregon, and the state's second oldest distillery, Clear Creek Distillery.
The all-Oregon projece came out swinging and won top awards from several top spirits competitions.
The 90 proof bourbon features aromas of stone fruit, apple, and hazelnut. On the palate, you'll get a perfect blend of chocolate, apples, hazelnut, and a sweet cream finish that will take you to the cozy Oregon countryside…that's now full of Californians.
Available on Drizly

6. Four Roses Single Barrel Bourbon
Region: Kentucky | ABV: 50% | Tasting Notes: Cherries, Plum, Chocolate | Price: $37
This single barrel Kentucky straight bourbon is 100 proof and has all the qualities you want from a good sipping bourbon.
Four Roses has been producing world-famous bourbons since 1888. Its Single Barrel Kentucky Straight Bourbon is one of its most enduring contributions to the spirit world, and for good reason.
You'll get a long and smooth finish, with plenty of warm spice, vanilla, and maple on the nose. On the palate, expect plenty of cherries and plums. And whiskey.
Available on Total Wine

7. Angel's Envy Bourbon
Region: Kentucky | ABV: 43.3% | Tasting Notes: Raisins, Vanilla | Price: $40
Deep in Kentucky bourbon country, Angel's Envy has been producing some of the best bourbons since 2011. Its 43.3% ABV straight bourbon is finished in port wine barrels and is one of its most celebrated bottles. It also made our list of the best bourbons, many of which were over $50.
This bourbon has a flavor of fruit and vanilla and a bouquet of raisins, toasted nuts, and more vanilla. What, no actual roses?
Available at Total Wine

8. Uncle Nearest 1884 Small Batch Whiskey
Region: Kentucky | ABV: 46.5% | Tasting Notes: Chocolate, Nougat, Cinnamon | Price: $44
The brand has been around since 1856 and was inspired by the first African-American master distiller, Nathan "Nearest" Green. Today, Uncle Nearest 1884 Small Batch Whiskey celebrates his legacy through its collection of bourbons.
This 93-proof whiskey is made with care by award-winning 5th generation Nearest Green descendant and Master Blender, Victoria Eady Butler. The whiskey has a nose of brown sugar and honey, cedar, tobacco, orange peel and spices. Once you take a sip, you'll get a rush of cigar leaf and cinnamon with a long and smooth finish.
Available on Drizly

9. Cyrus Noble Bourbon
Region: California | ABV: 45% | Tasting Notes: Apple, Raisins, Apricot | Price: $32
Cyrus Noble grew from a business venture between two brothers in San Francisco. Their company ventured into groceries and wholesale businesses and eventually—as any good company during the gold mining days—whiskey!
They then teamed up with the distiller Ernest Reuben Lilienthal in 1871 and Cyrus Noble was born.
This particular bourbon is made from 78% corn, 10% rye, and 12% malted barley. According to the distillery, its has notes of cinnamon, apple cider vinegar, leather, and raisins plus cinnamon roll, dried apple, golden pie crust, dried apricot, and walnut skin. We taste an easy way to avoid awkward conversations at Thanksgiving.
Available at Total Wine

10. Spiritless Kentucky 74
Region: Texas | ABV: 0% | Tasting Notes: Apple, Raisins, Apricot | Price: $36
In the land of drive through liquor stores and late-night blues bars, nothing is more Texas than good ol' non-alcoholic whiskey. Ok, so this is an odd-ball, but hear us out.
Although it's not an actual bourbon, having no alcohol, it has plenty of that caramel, vanilla, and oak that makes a good bourbon shine. "Kentucky 74 is a great example of this new wave of beverages, portending a bright future for this growing category," says Blum.
So if you're in the mood for a delicious Old Fashioned, but it's a Monday and you've got an important meeting tomorrow morning, reach for Spiritless Kentucky.
Available at Total Wine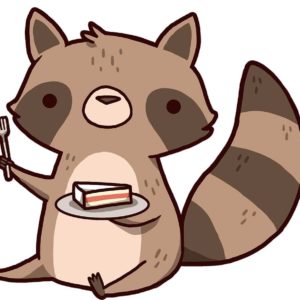 Latest posts by Matthew Dursum
(see all)