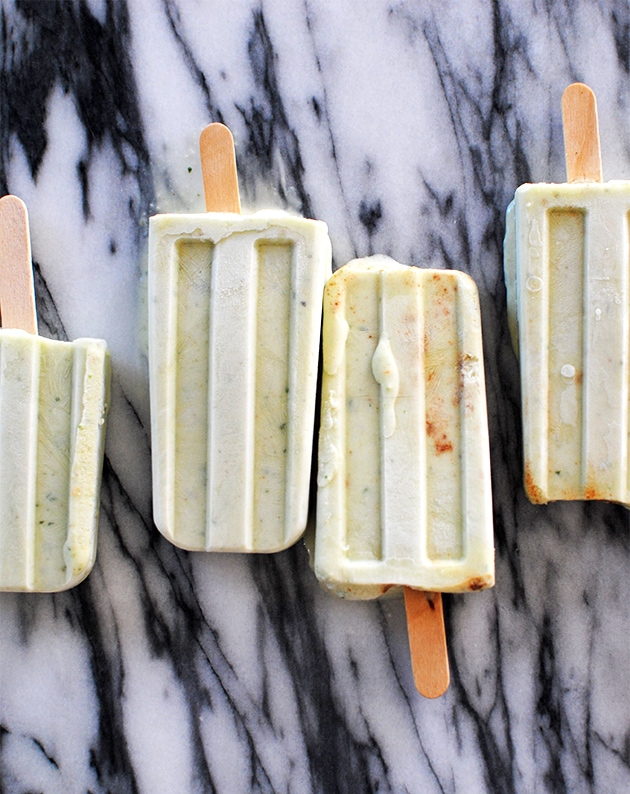 Oooof. Today, I woke up with a massive hangover. Not the best way to start the day ever, but it was a fun night of going out and about in West Hollywood, so I guess that means it was worth it? For most of the morning my cat Loki and I were twinsies, lying on the bed like a bump on a log. But, finally, knowing I had to snap some shots of these yummy Basil Lime Popsicles, I managed to pull myself together, chug a coconut water, and face the day.
My inspirations for recipes come from all sorts of places and these Lime Basil Popsicles were inspired by the Spicy Mama cocktail I had last week at the Brixton in Santa Monica. It's a tequila-based drink blended with lime, basil simple syrup, and the poured into a highball glass that's been garnished with a fresno chile salt rim. I would happily drink a mocktail version of this all day.
Or eat these popsicles. Because while it's in the 70s and 80s here in Los Angeles, my friends and family have not been shy about reminding me how stupid hot it is not on the West Coast. So hot that turning on the oven feels like a no good very bad idea. So popsicles. They don't require the oven. They only require a blender (or food processor), and some molds, and a freezer!
Speaking of molds, I didn't really love the ones I used for the Strawberry Dragon Fruit Popsicles. But, thanks to the help of the bloggers behind My Floating Kitchen and Courtney Sweets pointing me in the right direction, I picked up these grooved popsicle molds by Norpro. They also come with the wooden sticks, which is helpful.
Another thing I love about popsicles, is that they're a secretly healthy treat. I don't think it's always necessary to think about that when creating desserts, but if you can create something that's tasty and healthy, then I'm totally game for that. Healthy is often really pretty too, because it uses fresh fruit or veggies for color (and flavor). Because of that, a decent number of the pins pins I save on Pinterest are healthy.
For instance, these Basil Lime Popsicles are made with all whole food ingredients and no added sugar. They're simply a blend of basil, lime, jalapeno, chile powder, salt, Greek yogurt, coconut milk, and honey. And you probably don't really need the honey. I like it in there as its sweetness balances the tartness of the lime and Greek yogurt, but if you want a tangier popsicle, try cutting back on it and tell me how it is.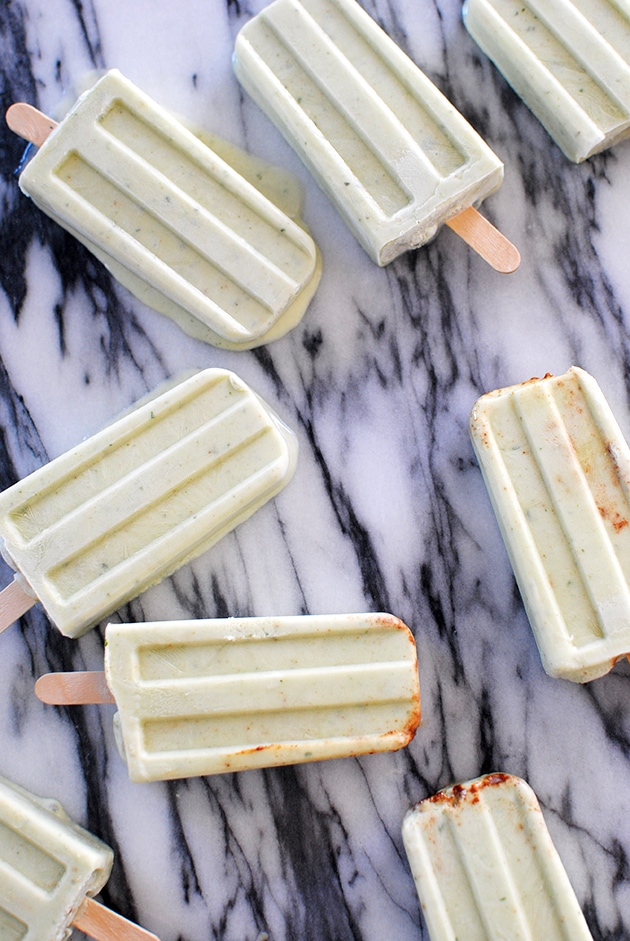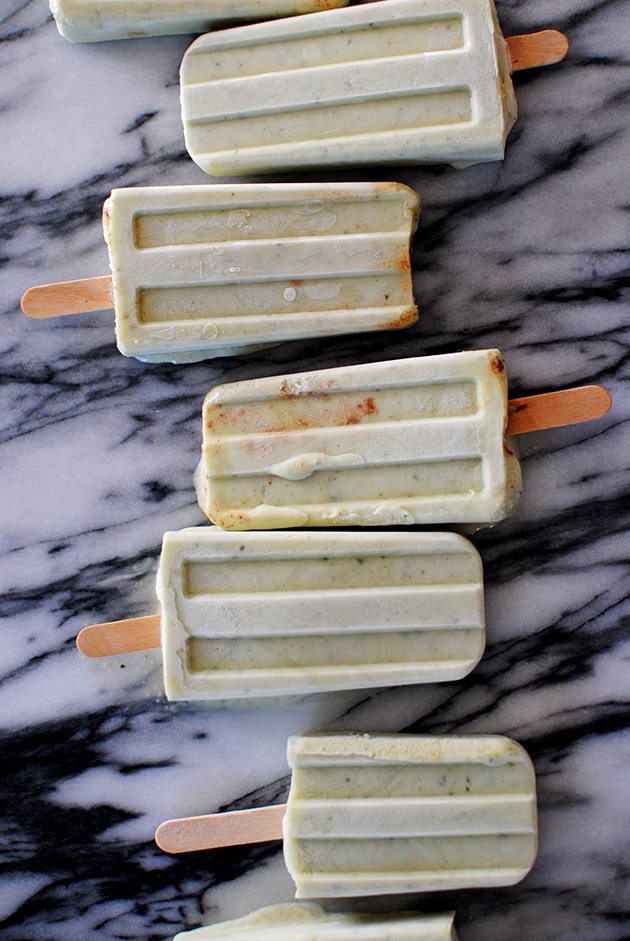 Basil Lime Popsicles
Print Recipe
These refreshing lime popsicles have a spicy kick!

Servings: 8 popsicles
Ingredients
¼ tsp. salt (optional)
¾ tsp. chile powder (optional)
1 can coconut milk (shaken)
2 limes (juiced)
2 jalapenos (with seeds, sliced)
¼ cup basil (chopped)
¼ cup honey
½ cup Greek yogurt
Instructions
If extra heat is desired, stir together salt and chile powder in a small bowl until blended.

Add coconut milk, lime juice, jalapenos, basil, honey, Greek yogurt, and 1/2 tsp. of chile mixture to blender or food processor. Blend until fully combined.

Dust popsicle molds with remaining chile powder. Pour popsicle mixture into molds.

Add wooden sticks to popsicle molds and place in freezer until solid, about 5 hours.
Did you make this recipe?
Leave a review below, then take a photo and tag @letseatcakeblog on Instagram so we can see it!
More Popsicle Recipes You Might Like:
Save
Save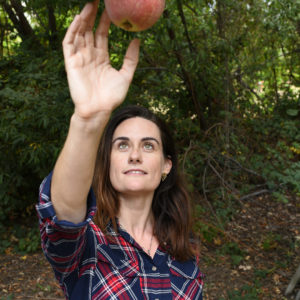 Latest posts by Rebecca Swanner
(see all)