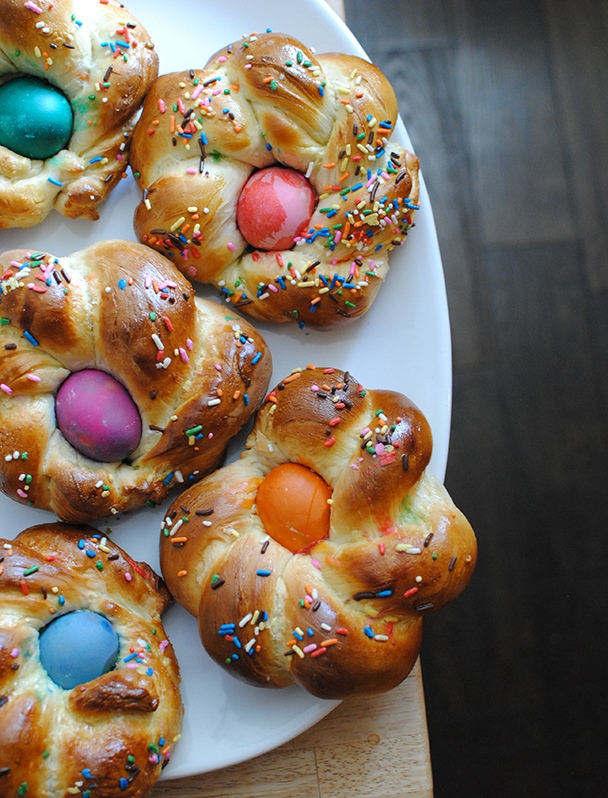 I don't remember when my heart began to long for Italy. But, as a child in Baltimore, one of my fondest memories was spending time near the holidays making pasta from a family recipe that dates back at least three generations, to when my grandmother's family lived in Perugia. Rolling out homemade egg dough, spooning out the rich spinach, cheese, and meat filling onto the rolled dough, and using the tines of a fork and a simple knife to shape the individuals ravioli (or "ravs" as we affectionately call them) still brings me back to those days when it felt like the whole family was piled into my grandmother's kitchen, every surface covered with flour, making hundreds of ravs. That way, there would be almost enough to enjoy until the next year. There was wine and gossip and eventually, I'd get bored and make cushion forts with my cousins.
When I was seven, my parents and I moved to just outside Detroit, but kept the tradition going, and every year at either Thanksgiving or Christmas, out comes the pasta maker, and we're laughing and rolling out dough again.
In college, I studied Italian with the plan to travel to Italy. But, every time I attempted to take the trip something got in the way. I kept waiting for the right time (ideally, September, because it's my birthday month and the idea of spending my birthday in Italy seemed just fantastic), finally deciding that Italy was just going to have to be "perfect" enough because there wasn't ever going to be a perfect time to go. So, at the beginning of last year, I made up my mind to do so. And, then, suddenly, in June, my friend Anthony invited me to join him at a wedding on the Amalfi Coast and then travel with him to Malta. In September! Within weeks, our tickets were booked on Altalia. I was going to Italy!!!
Italy was everything I expected…and more. When we arrived in the Fiumicino Airport in Rome, I was ecstatic. I wanted to run around and look at everything! Eat everything! Drink all the coffee! I had been practicing my Italian for months, trying to get back up to speed so that I could converse at least a little bit in the language I love so much. I was so happy that we had enough time before our flight to Naples for me to order (and drink) a coffee. A proper Italian espresso. Per favore!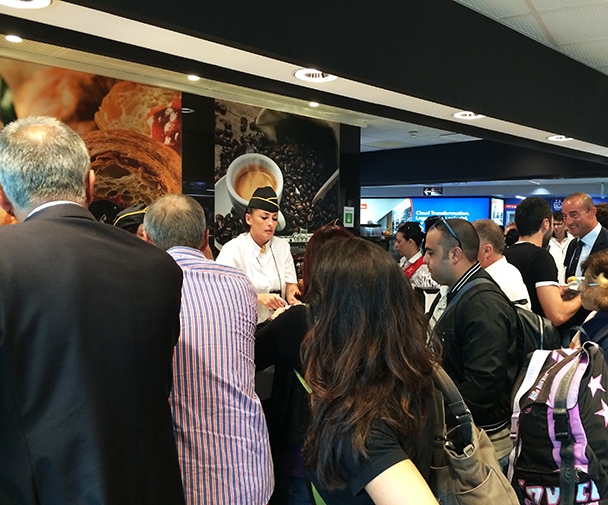 The flight from Rome to Naples took us over the ocean and gave us a stunning view of the infamous Mount Vesuvius. When we landed, after the usual rental car nonsense (a global constant if you're ever looking for one), we were off to our little Airbnb in Positano. Now, I consider myself a pretty darn good driver, but I was really really glad that Anthony was driving. Not only because it let me soak it all in, but also because oh wow do those parked cars and all sorts of other obstacles come out of nowhere on the twisty roads of the Amalfi Coast!
The next few days were a blur of Bacchanalic bliss. I'd steal away in the morning to sit out on our balcony overlooking the Mediterranean to write before Anthony woke, with the hope of remembering as much as I could. One afternoon we spent wandering down the steep streets of Positano, stopping on the way to watch cobblers craft sandals on the spot, until we reached the black sand at the bottom. We laid out our towels — I had picked up especially geeky action figure beach towels for this particular trip — and after grabbing a gelato from the restaurant on the edge of the beach, settled in.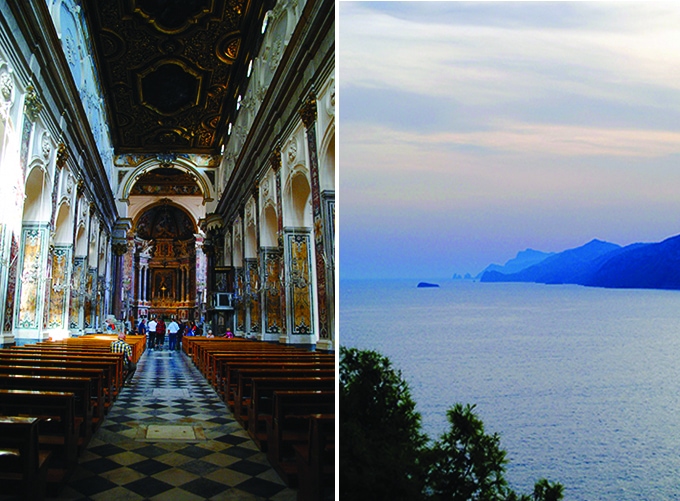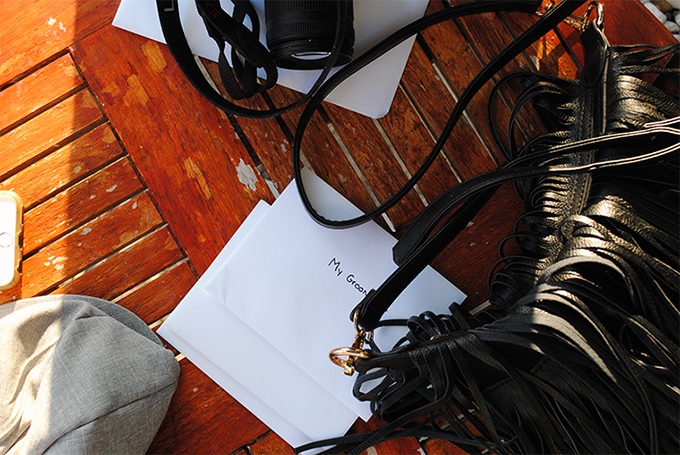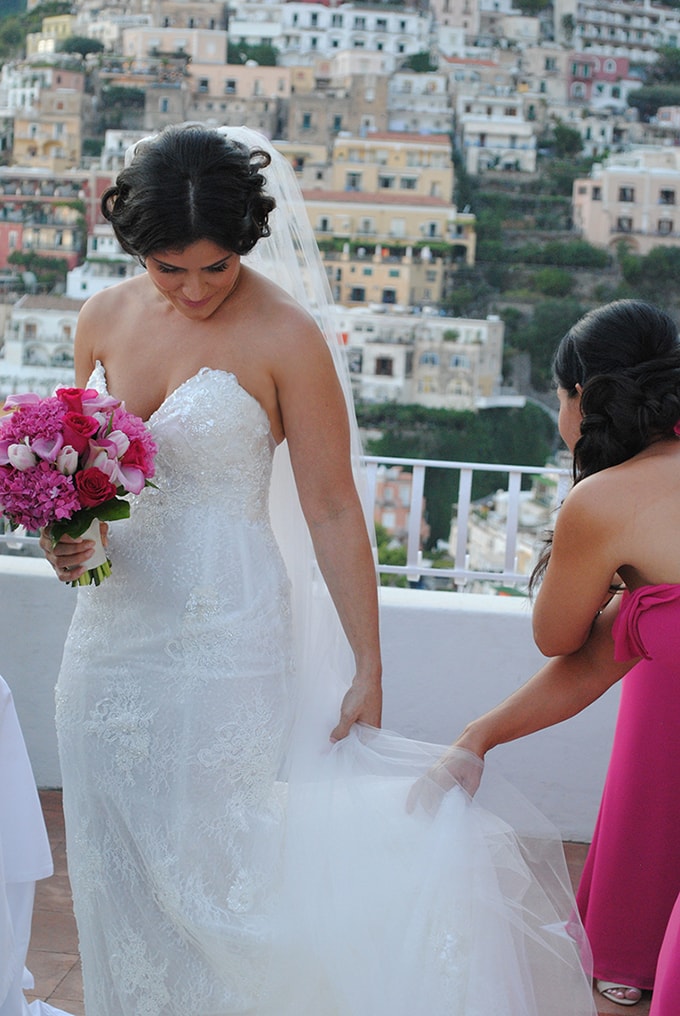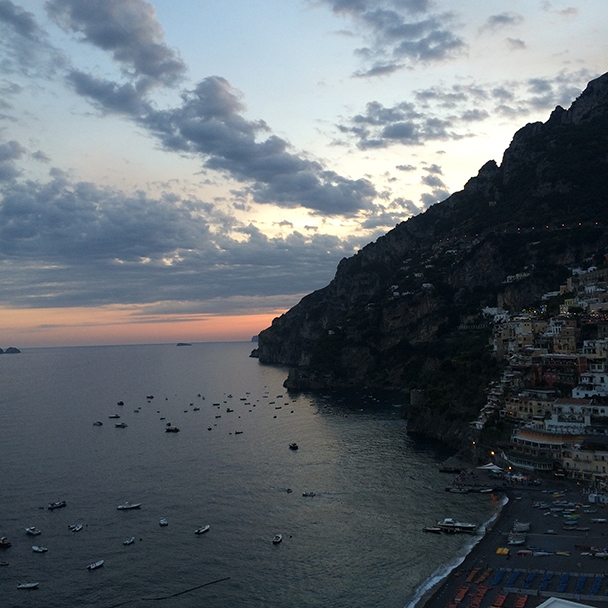 Days went like this. We ate gelato every day. Sat at whitewashed cafes sipping lattes in the late morning. Climbed a million steps (I counted). Stared in awe at the paintings inside duomo after duomo, each more magnificent than the last. I ate my weight in buffalo mozzarella. Gazed over the hills of Ravello. Drank beer made by monks. Contemplated life over too many bottles of wine. Found ourselves charmed by a restaurant where gourds hung from the ceiling and the chocolate torte made by the waiter's sister still makes my mouth water.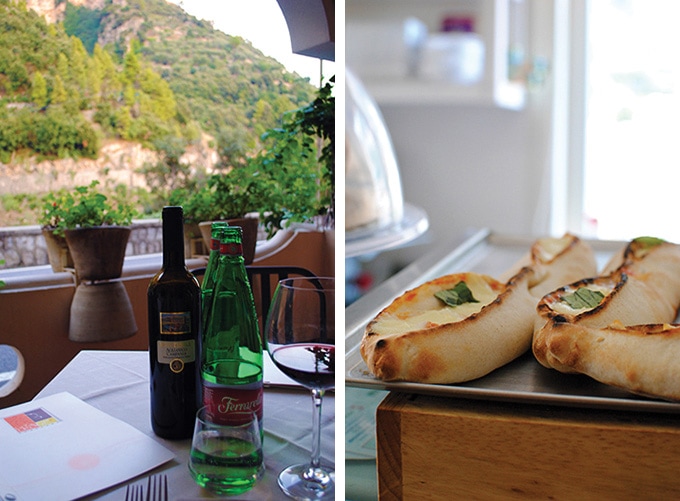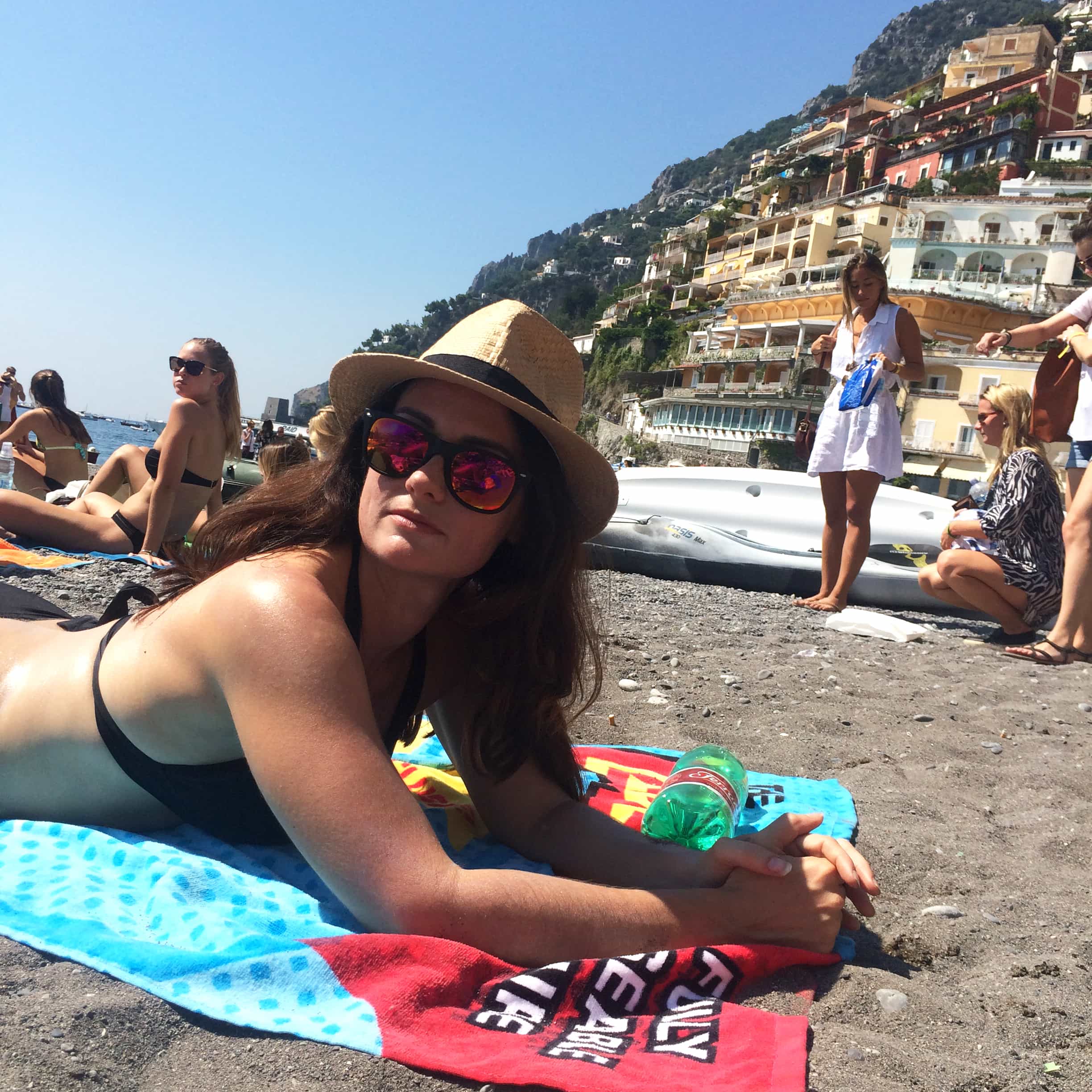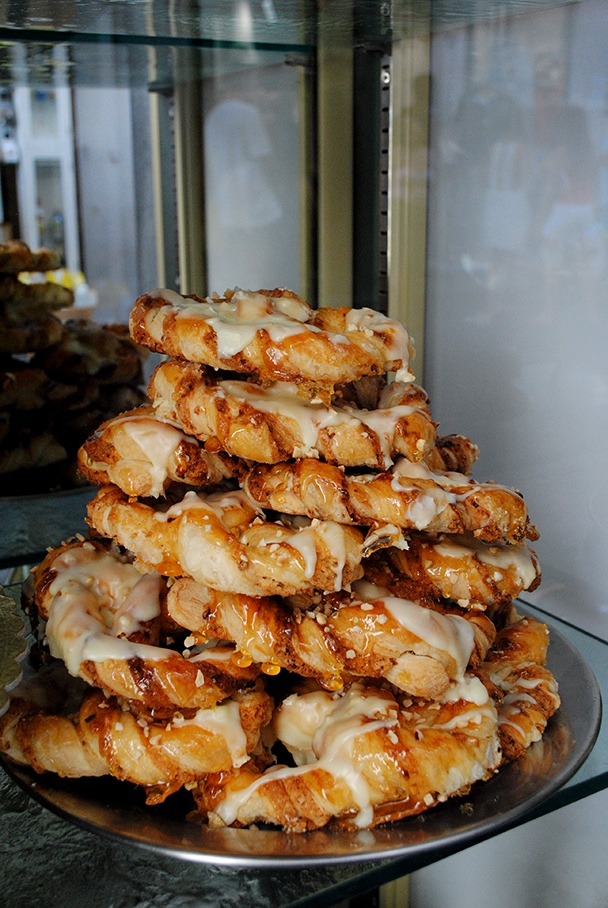 For me, I doubt there is anywhere in the world like Italy. It was the only place I've been that when I landed back home, my heart immediately ached to return. And, so, in celebration of that trip, here is a recipe for Italian Easter Bread. It's a recipe inspired  by Joy the Baker and The Italian Dish.
For the Italian Easter bread, I made the eggs the night before, choosing to go with the tried-and-true PAAS dyes of my childhood. I've heard great things about natural egg dyes and I do look forward to trying those as well. For this recipe, you'll want to dye the eggs raw as they'll bake when you bake the bread and no one likes overbaked eggs.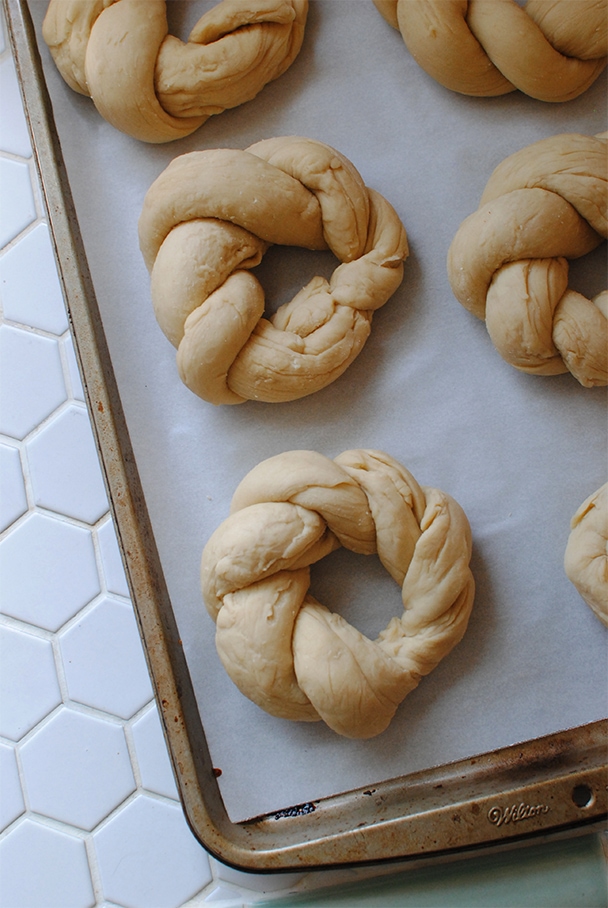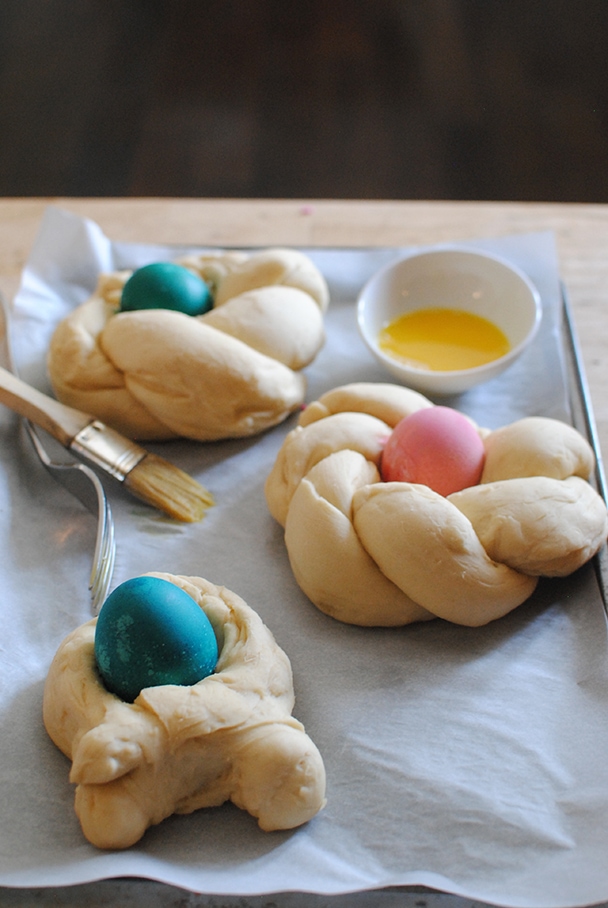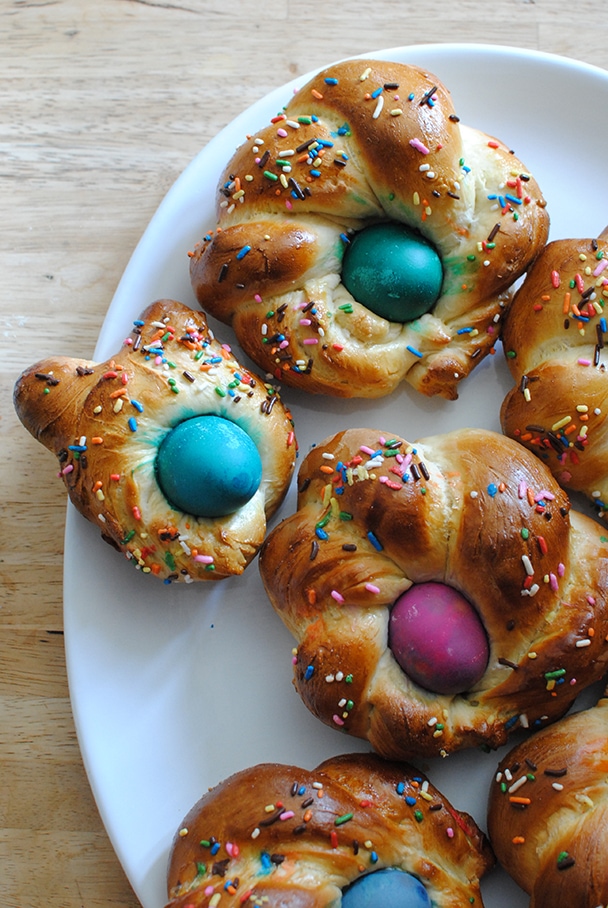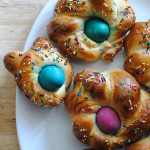 Italian Easter Bread
A new twist on classic Italian Easter Bread. Use undyed eggs and pearl sugar for a rustic feel or dyed eggs and sprinkles if you want to feel festive! Get the recipe.
Prep Time
3
hours
30
minutes
Total Time
3
hours
50
minutes
Ingredients
1.25

cup

milk

1/3

cup

butter

1

package active dry yeast

3

eggs

5

cups

flour

1/2

cup

sugar

1

tsp

salt

1

tsp

vanilla

1

tsp

. vegetable oil

1

egg

beaten for egg wash

Pearl sugar or sprinkles
Instructions
Heat milk on low to medium heat, just until it feels just slightly warm to the touch. Add a pinch of sugar and yeast and whisk with a fork. Let sit for 5 minutes.

Beat the eggs. Combine 2.5 cups flour, butter beaten eggs, sugar, salt, vanilla in mixing bowl. Stir until combined.

Add yeast mixture. Mix on medium speed until it begins to form a dough. Add remaining flour, .5 cup at a time until dough is no longer sticky.

Remove from mixing bowl and knead for 8 minutes or until dough feels elastic.

Oil large bowl, place dough in bowl and turn to coat. Cover with a damp towel and let sit for 1 hour.

Punch (deflate) dough down and divide into 12 pieces

Dust your countertop or cutting board with flour and roll them into 1 inch thick ropes that are about 14 inches long. Take two and twist them together to form a braid. Pinch the ends to get them to stay.

Gently place each braided ring on a baking sheet lined with parchment paper. Cover and let rise for 1 hour.

Add egg to middle of each ring.

Brush with egg wash and add sprinkles or pearl sugar.

Bake at 350 for 20 minutes or until golden.

Italian Easter Bread will keep for 3 days at room temperature if tightly wrapped.
Save