Coffin nails are perfect for fall, and not just because of their spooky name. This nail shape resembles a coffin, but the designs (typically) do not. Got that, Morticia?
Coffin-shaped nails are usually a longer style to accommodate the specific shape, which gives you even more room for impressive art. And if you're curious about the surface area of the designs, just look at our eighth grade geometry notebook. You can ignore the "Mrs. Justin Bieber" hearts.
Ready to take the plunge and get inspired for your next coffin manicure? We found the coolest designs, from hearts to swirls to French tips and more.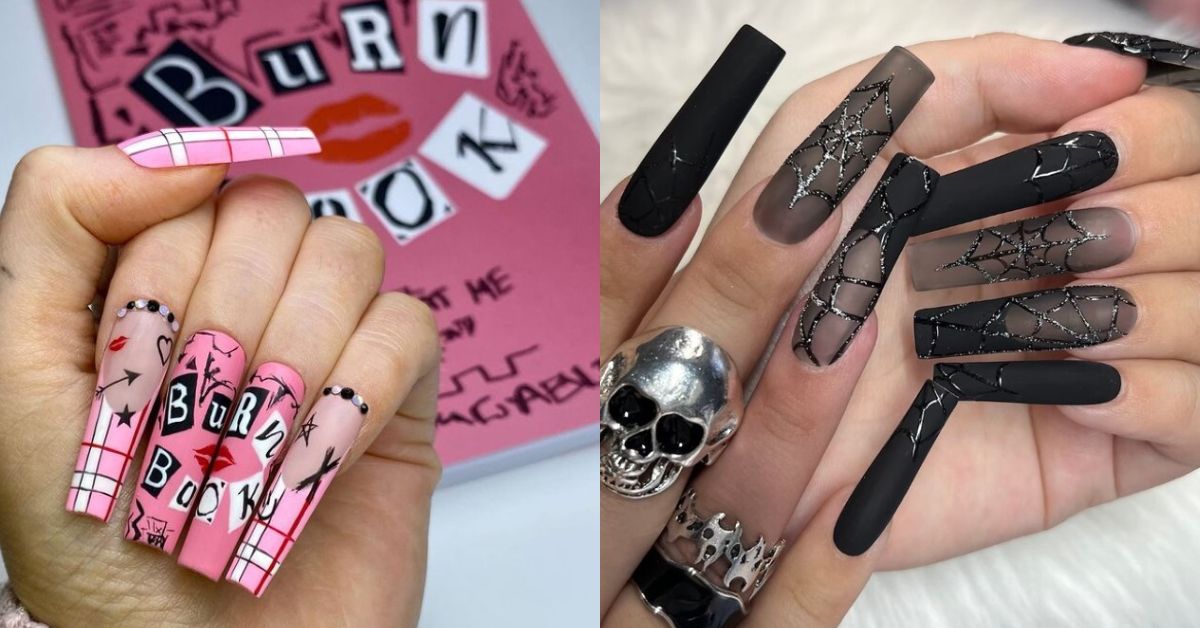 15 Coffin Nail Art Ideas
1. Spider Web Press On Nails
These black press-on nails feature spiderwebs, making them perfect for Halloween and for dusting day. *turns on Roomba with fabulous nails*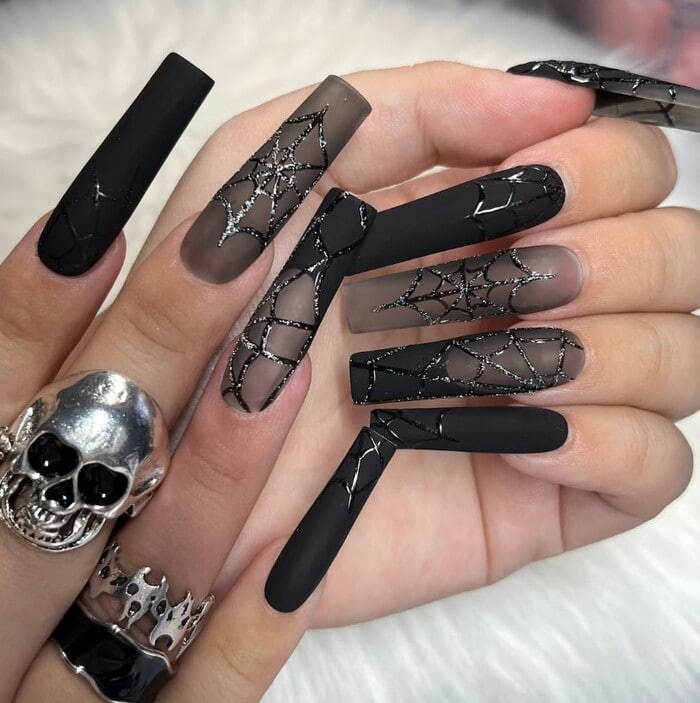 Available on Etsy
2. Trippy Checker Press On Nails
Achieve a cool coffin nail design without leaving your home by using press-ons. Just try not to accidentally hypnotize yourself. That got pretty messy last time.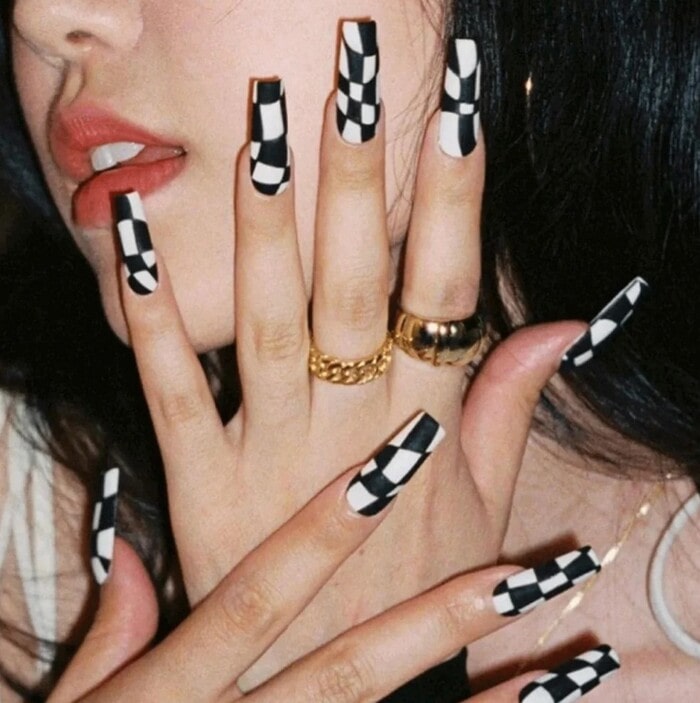 Available on Etsy
3. Neutral Press On Nails
This simple press-on set is in a neutral color that will match just about anything. If you're thinking, "you could just paint your nails that color," you're severely overestimating our painting abilities.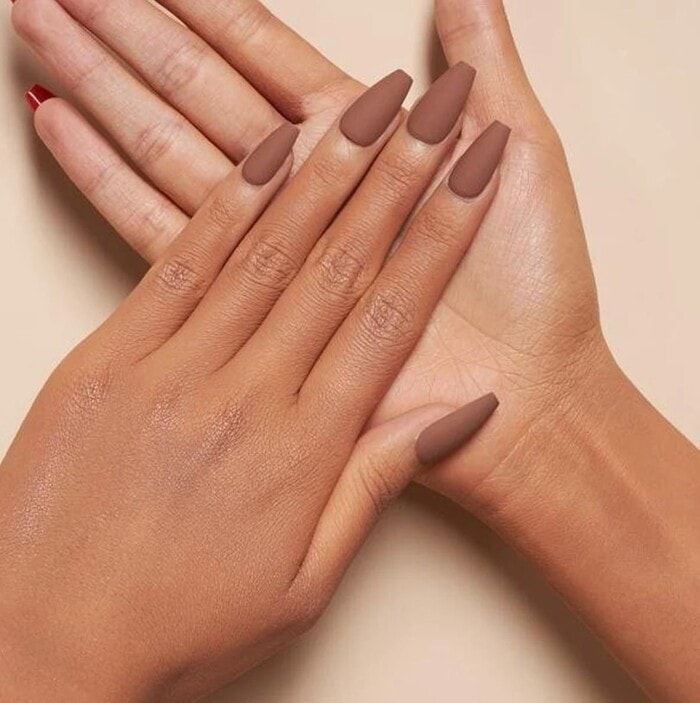 Available on Etsy
4. Rhinestone Coffin Press-Ons
Go full glam with these rhinestone-embellished press-on coffin nails. We'll be coughin' a lot just to show off these babies.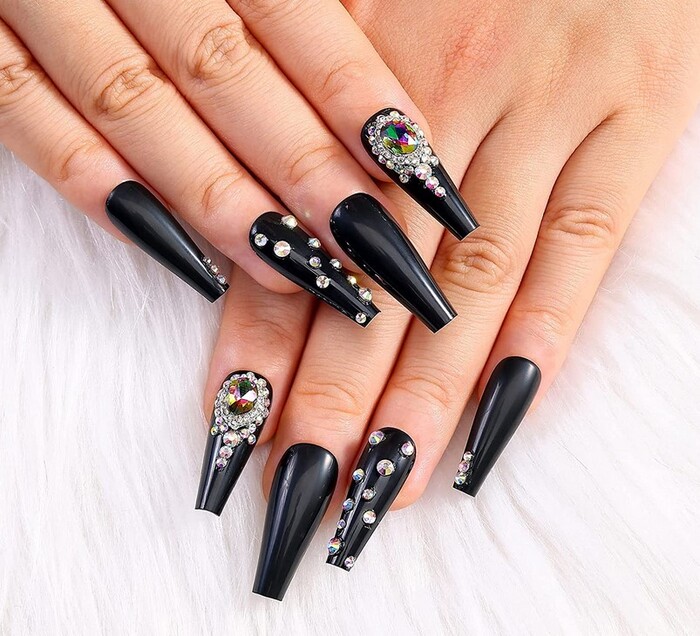 Available on Amazon
5. Mean Girls Coffin Nails
Putting the Burn Book on your nails is a lot safer than an actual book. That way, Regina George can't make copies and spread them around the whole school. The downside is that you're going to have to write your burns reeeeeally small.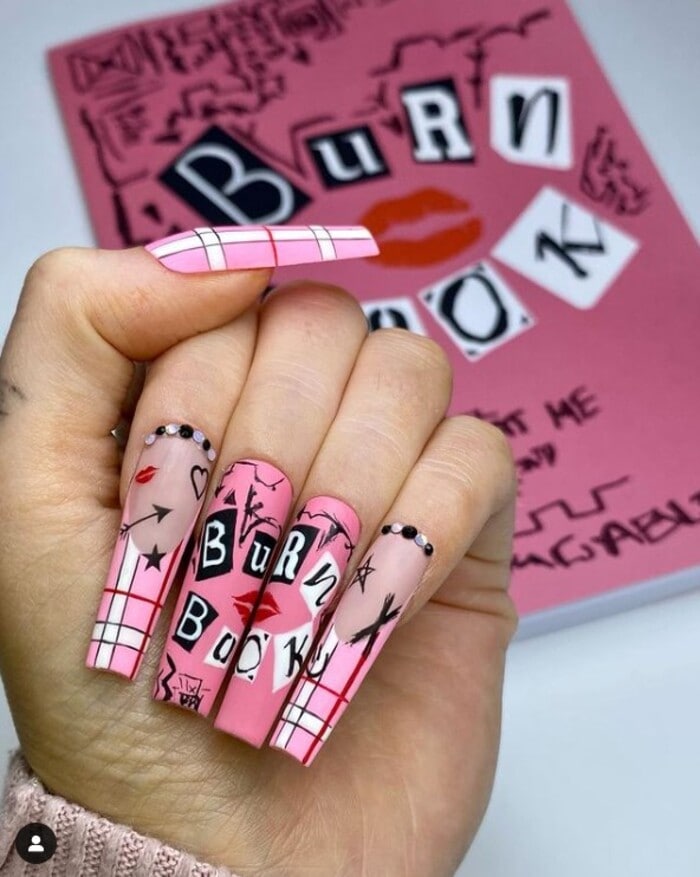 6. Swirly Hippie Coffin Nails
You can replicate these swirly nails with any four colors in your nail polish bin. The ones with crust on them probably need to meet your trash can, though.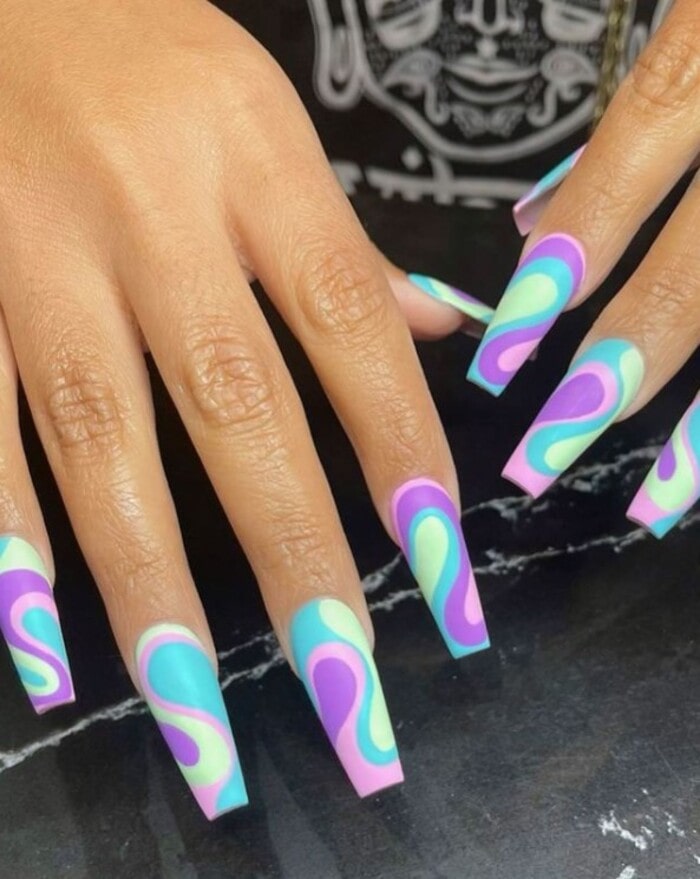 7. Rainbow Floral Coffin Nails
Who needs a garden when you can paint one onto your nails? Wait, where's the carrot patch?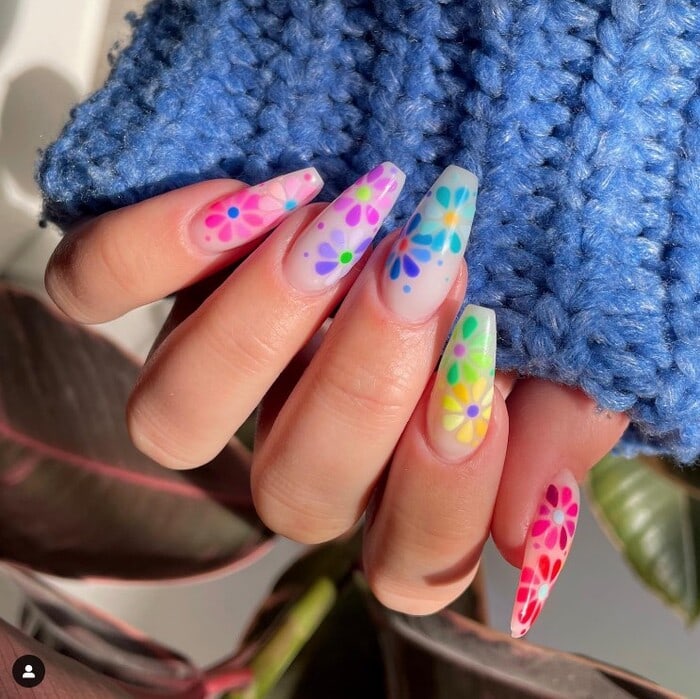 8. Ocean Coffin Nails
Still dreaming about that beach vacation you never took this summer? These nails won't depress you at all.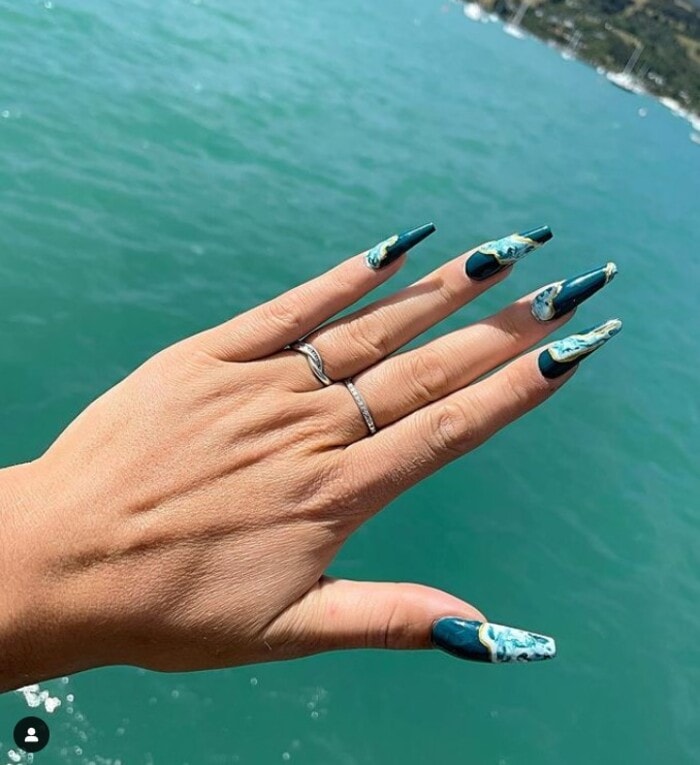 9. Side French Tips
Brown is in this season, which is great news for all the brownie mix we've been hoarding in case of emergency. You know, like having a bad day at work, and not being woken up when September ends.
10. Bad Bunny Coffin Nails
Bad Bunny is the Puerto Rican rapper and singer who has taken the world by storm. Leave Good Bunny out of this.
11. Orange Swirl Nails
These ombre orange nails feature white swirl designs that remind us of creamsicles. And candy corn. And tangerines. We're not hungry, why do you ask?
12. Valentine's Coffin Nails
Valentine's Day is a lifestyle. Especially if you stocked up on all the discount candy the day after and are now swimming in heart-shaped Dove chocolates. Because, same.
13. Smiley Face Pink Nails
Happiness is pink nails with smiley faces and stars on them. And a creamsicle on a warm day. Okay maybe we are hungry.
14. Fall-Toned French Tips
The mix of crocodile print and polka dots on these nails is downright inspired. Miranda Priestly is shaking in her cerulean boots.
15. The Crown Nail Art
The royal family, but make them nail art. And…faceless?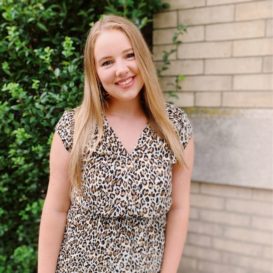 Latest posts by Laura Davis
(see all)