Spring is in the air, and we're craving some sweet tea to kick things off. But let's face it, we can't all afford a trip to the South to get our fix, especially with this whole recession thing going on. Luckily, Liquid Death, the canned water company, has your back. They've just released a line of iced tea, each with added B vitamins.
The skull-adorned cans quickly rose to the top 10 most popular teas on Amazon and the Armless Palmer flavor was briefly sold out. But let's cut to the chase — are these teas any good? Can they unseat Arizona?
Well, I decided to put them to the test, and I've got some thoughts. So buckle up, folks, and get ready for my honest review of the new Liquid Death iced teas.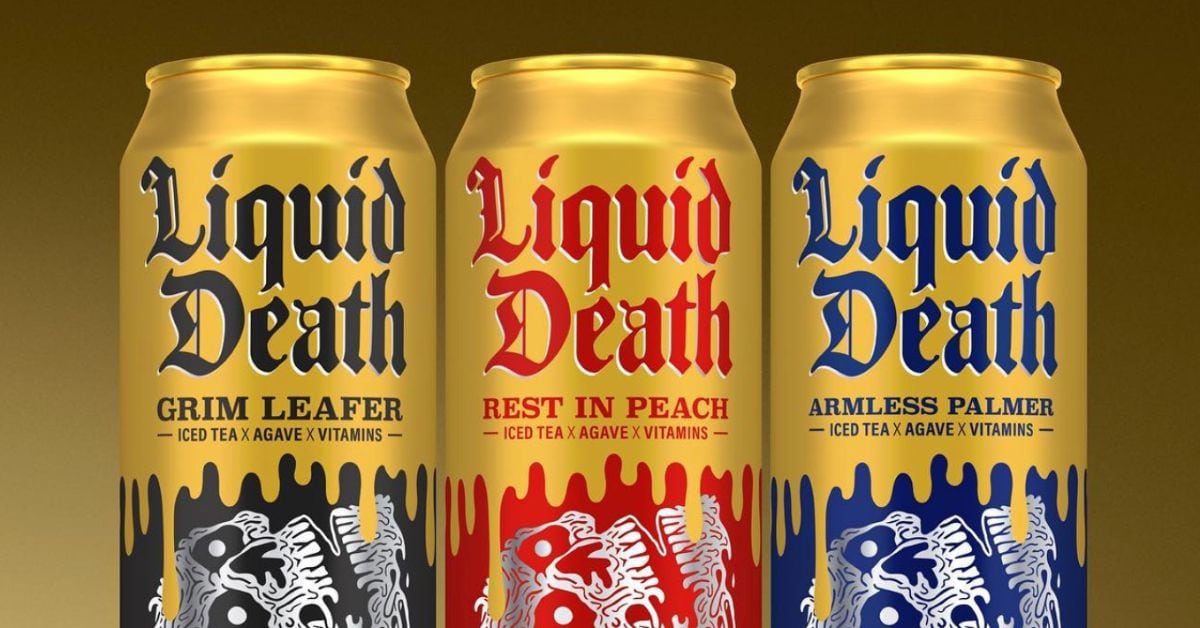 My Review of Liquid Death's New Iced Tea Flavors
Liquid Death Iced Tea comes in three flavors: Armless Palmer, Grim Leafer, and Rest in Peach. Each can has just 30 calories and is sweetened with agave.
They've also got vitamins B6 and B12 and 30mg of caffeine, so you can at least feel a little bit better about downing a can or two (or three).
1. Armless Palmer
As you might expect, the Armless Palmer is a play on the classic Arnold Palmer, a mix of iced tea and lemonade, named for the famous golfer. This is not to be confused with a Jon Daly, which uses sweet tea vodka. Although the difference does make me think that Jon Daly was more exciting to hang out with.
That said, I think they missed the shot with the name for this one. The other two flavors are puns on death, and Arnold Embalmer was right there.
Flavor-wise, Armless Palmer tastes like sweet tea with the slightest hint of lemon. And I mean slight. it's got a citrusy aftertaste, but it's like someone waved a lemon over the can and called it a day.

This iced tea was also one of the sweeter flavors of Liquid Death's lineup. It's got that classic Lipton Powdered Iced Tea mix vibe, which might take some of us back to our childhoods.
For me, personally, cracking open a can of Armless Palmer reminds me of summer BBQs, sans the screaming cousins, of course. But, if you're looking for a bold, tangy Arnold Palmer, you might want to keep searching.
Order it on Amazon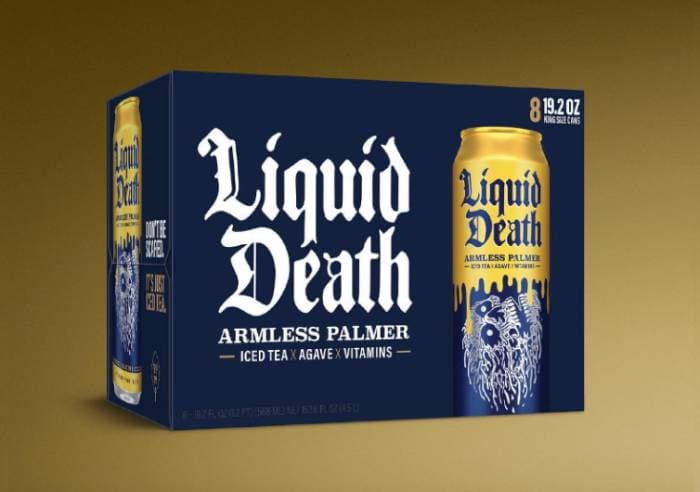 2. Grim Leafer
The Grim Leafer is a lightly-sweetened Earl Grey tea. Which is confusing because shouldn't something with "leaf" in the name be green? And isn't there a very famous green tea that's called, oh, I don't know, "green tea." But I digress.
Let's talk about taste. The bergamot flavor of this iced tea is subtle. It's also the least sweet tasting of the three teas despite having the same amount of added sugar as the others. I suspect that the flavor of bergamot is balancing out the agave, resulting in a more subdued sweetness.
Overall, Grim Leafer might be the perfect choice for those who want a more unique and sophisticated iced tea experience. While drinking from a can with a skull on it.
Order it on Amazon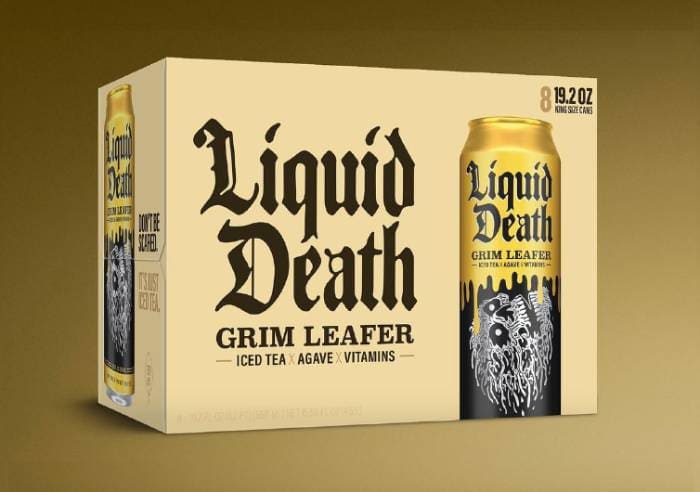 3. Rest In Peach
Rest in Peach is a sweetened black tea infused with peach flavor. Unlike Grim Leafer and Armless Palmer's faint flavorings, Rest in Peach's peachiness shines very, very brightly. Like the surface of the sun brightly.
However, I should mention that it doesn't taste like an actual peach. Instead, it's more reminiscent of those artificially-flavored peach gummy candies. If that's your jam, then you'll love this tea. And if you happen to be a fan of the musician Peaches, I assume you're pretty cool. (Just don't expect it to taste like her, either.)
Order it on Amazon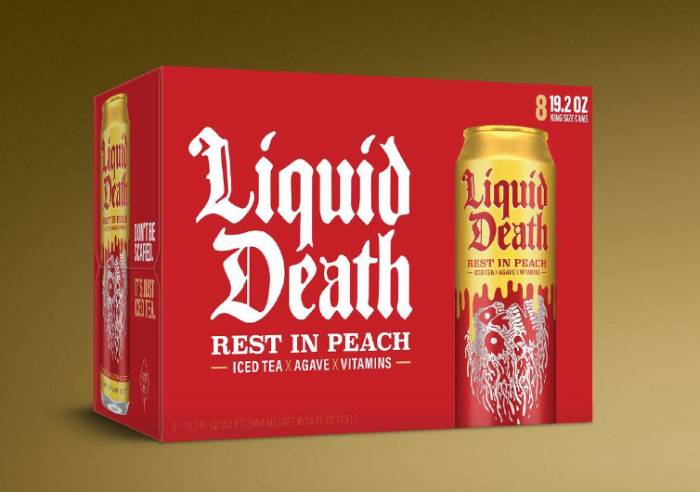 Final Verdict
Liquid Death may have swapped out sugar for agave, but these iced teas are still sweeter than a county fair funnel cake. Minus the stomach-churning experience of the tilt-a-whirl.
And although Liquid Death uses natural flavors, each still tastes a little too sweet, especially the Armless Palmer and Rest in Peach. Sort of like Arizona Iced Tea, but without the nostalgia factor. If you're all about that sweet tea life, you'll probably love all three flavors. But if you're not into overly saccharine beverages, these cans might not be for you.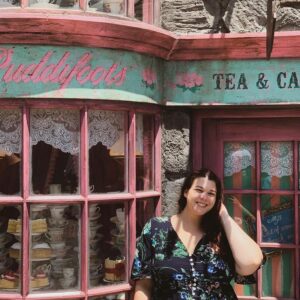 Latest posts by Jacqueline Gualtieri
(see all)