It's no secret that dads are hard to shop for. They've done so much for us, from cheering at all our soccer games to giving us advice that we didn't want to take in the moment, but later realized that we totally should. But fear not: if your pop loves to eat, then he'll love something from this list of Father's Day food gifts.
And honestly, we think most dads enjoy food. Unless we're talking about Darth Vader with that whole mask situation. But does he really deserve a gift on this day?
We've got something for every kind of foodie father, from the grill master to the kitchen whiz, the coffee consumer to the cocktail mixologist. And the best part? He'll love the gift, and you can enjoy what he creates from it.
Work smarter, not harder. We're pretty sure dad taught us that one.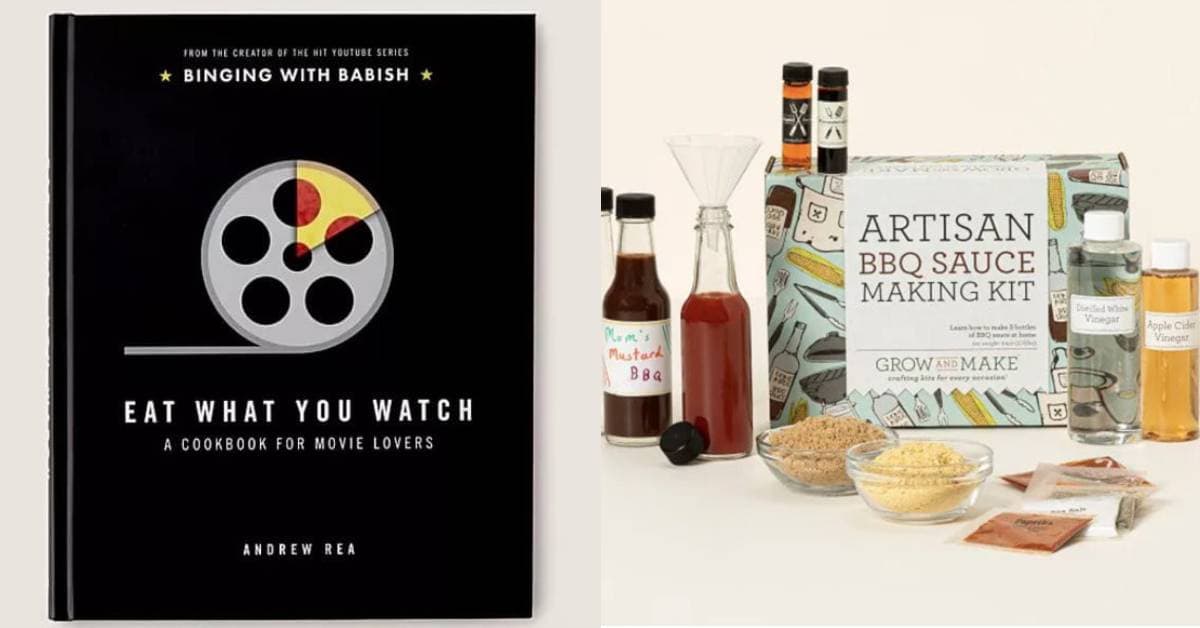 Father's Day Gifts for the Grilling Enthusiast
1. Grand Grill Daddy Steam Cleaning Grill Brush, $99.95
Every Grill Daddy deserves, well…a grill daddy! We'll just leave it at that.
Available at Williams Sonoma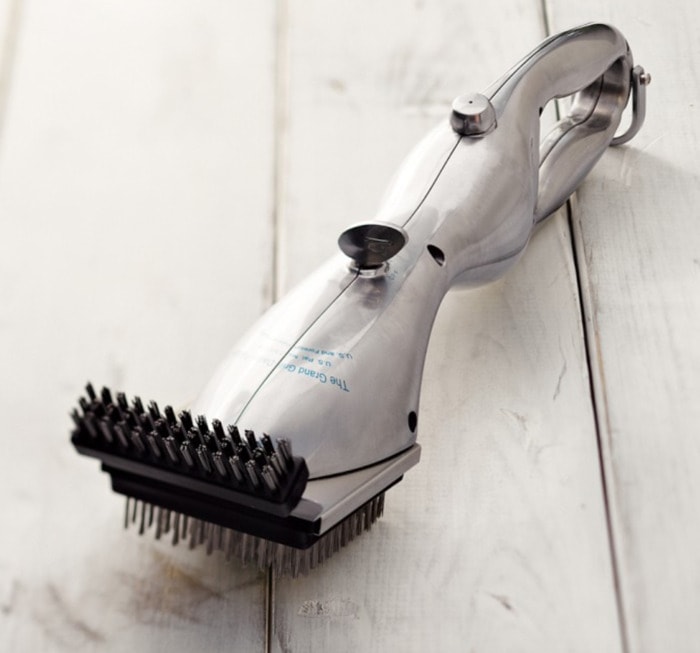 2. MEATER Plus Wireless Meat Thermometer
Adding to the list of things that Grill Daddy's could use, check out this meat thermometer. It's wireless so you can track your meat wherever you are. Come on. Get your head out of the griddle.
Available on Amazon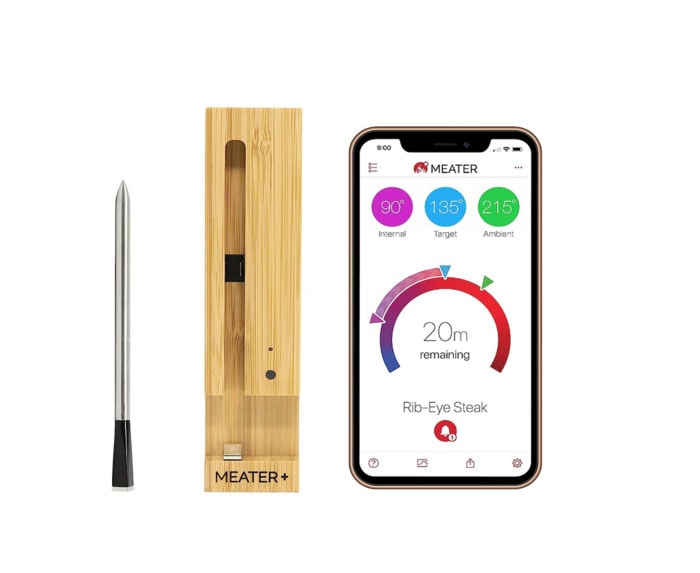 3. Weber Original 22-inch Charcoal Grill
There's something classic about a charcoal grill. If your father figure loves the classic things in life, he'll love this charcoal grill. It can cook up to 13 burgers at once, so you can invite at least one other person over to enjoy them!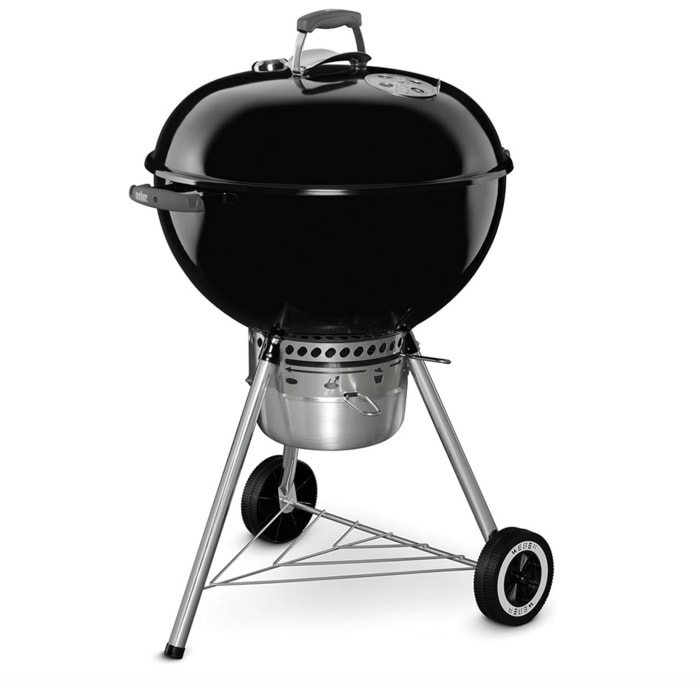 4. Cast Iron Garlic Roaster, $25.00
This cute cast iron roaster gets you one step closer to adding an umami garlic flavor into any dish. Any dad would love to get this as a Father's Day food gift. Unless he wears a lot of capes and never comes outside during the day.
Available at Uncommon Goods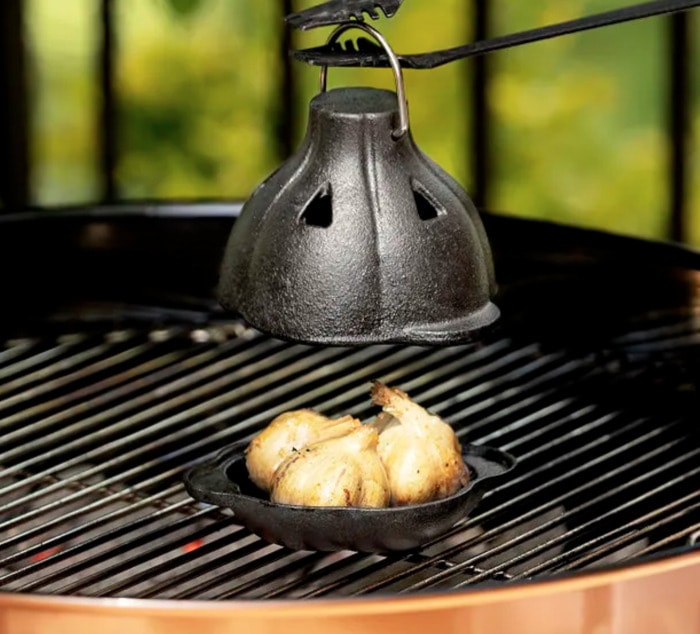 5. Summer Grilling Gift Box, $59.99
This flavorful gift set includes charred pineapple bourbon grilling sauce, bacon chipotle BBQ sauce, sweet chili finishing sauce, signature wing sauce, and a peppercorn spice rub. What? No ketchup?
Available at Harry & David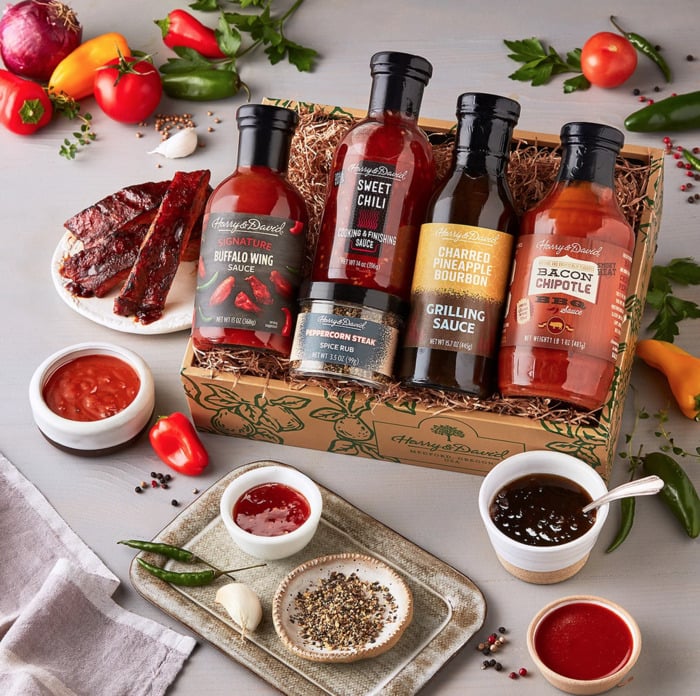 6. Emile Henry French Ceramic Pizza Stone, $69.95+
With this stone, it'll be nearly impossible to cook a pizza that doesn't have a perfectly crispy crust. But just to be safe, we'll let someone else do the cooking and we'll be the taste tester. The sacrifices we make for the family…
Available at Williams Sonoma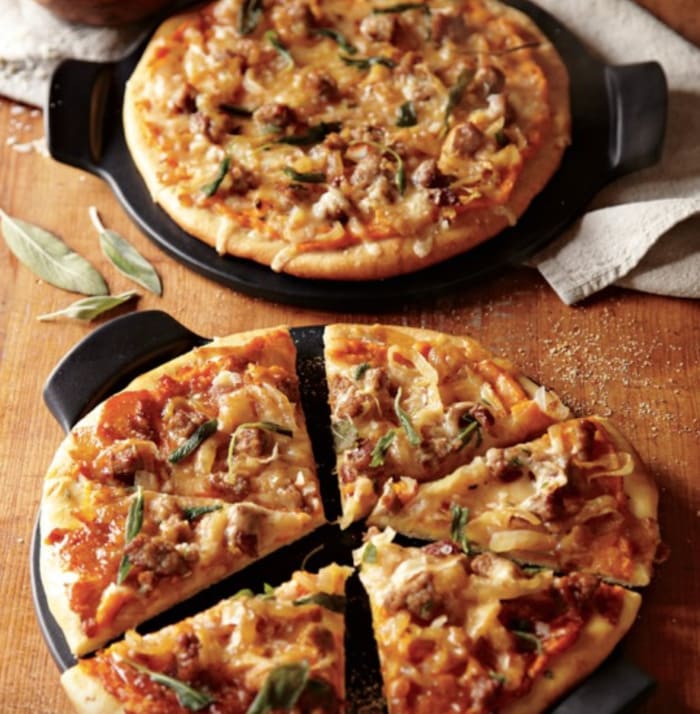 7. Ooni Koda 16 Gas Powered Pizza Oven, $599.00
For the really dedicated pizza cookers, this oven will take things to a whole new level. It's a present for your pop. And many presents in the form of home cooked pizza for you!
Available at Ooni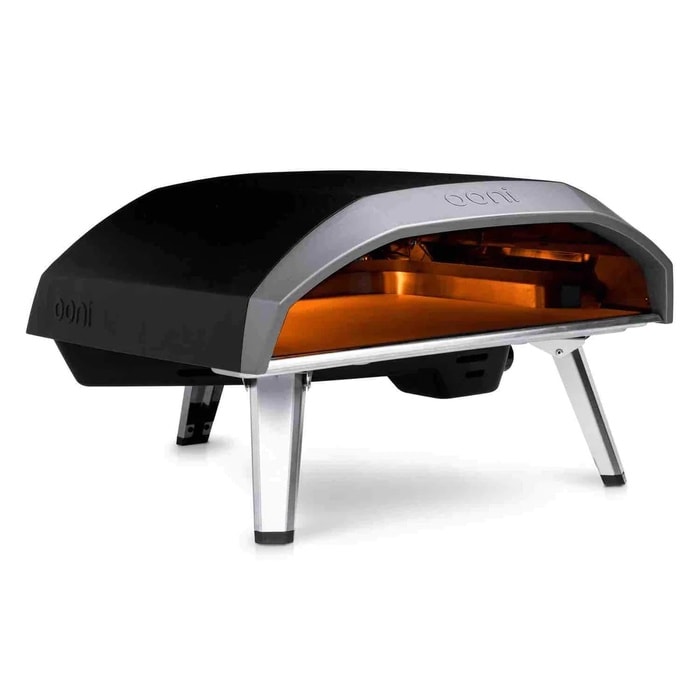 8. Grill Accessories Kit
Is your dad new to the grill game? Or has he not upgraded his tools since the '70s? And by "tools" we mean a charred wooden handle with a knob and the end. Either way, this set is for him.
Available on Amazon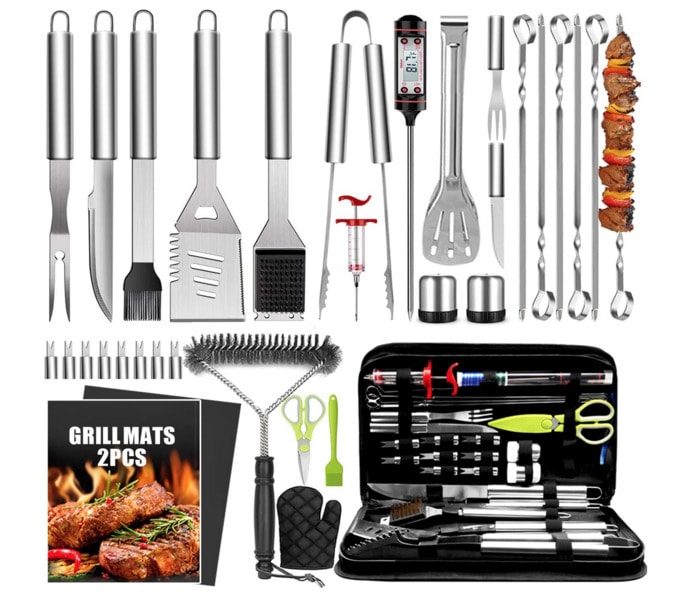 9. Grill Prep Marinade Tray with Wood Lid, $79.95
This brilliant two-in-one invention will make it so you don't have to run to the house when the steaks are done after realizing that you don't have anything clean to put them on. It'll prevent panic. It'll prevent overcooked steaks. It may even create world peace. Who knows!
Available at Williams Sonoma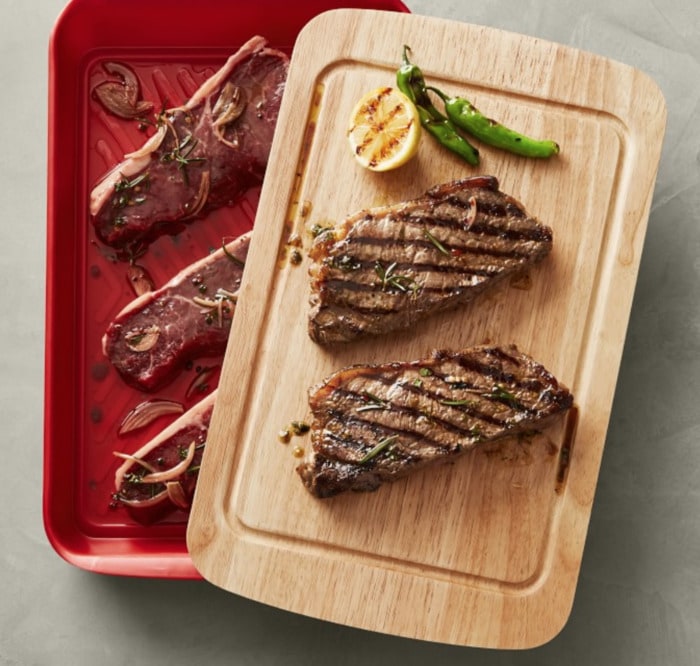 10. 20L Insulated Tote Bag, $64.95
Now your pop can take all his grilling items on the go! This large bag will keep up to 20 liters of food chilled for hours, whether that's the main dish meat or veggies on the side. Or, a few cans of beer. Hydration is important when you're grilling.
Available at Hydroflask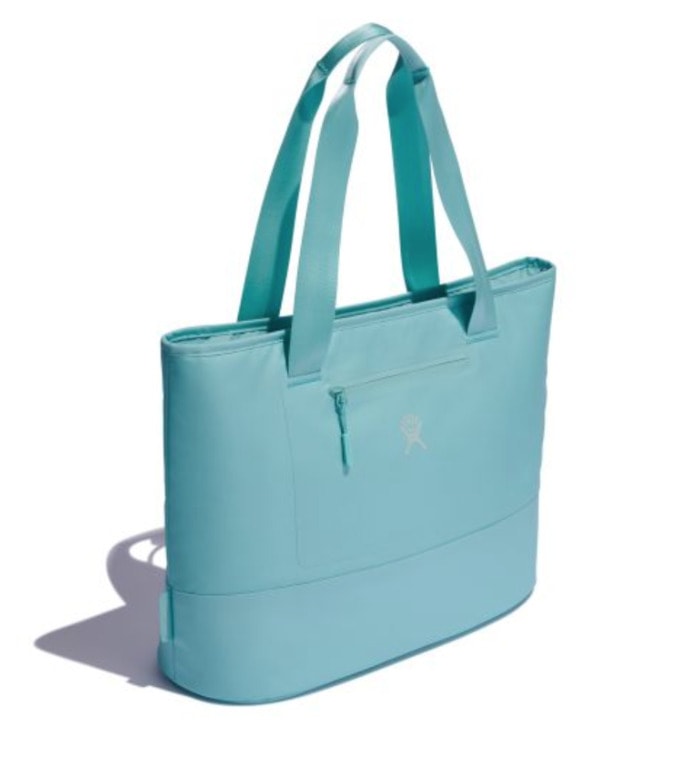 Father's Day Cooking Gifts
11. Make Your Own BBQ Sauce Kit, $46
There's nothing more satisfying than getting a compliment and being able to say, "Thanks! I made it myself." Since your dad says that about you all the time, now he can say it about his BBQ sauces, too.
Available at Uncommon Goods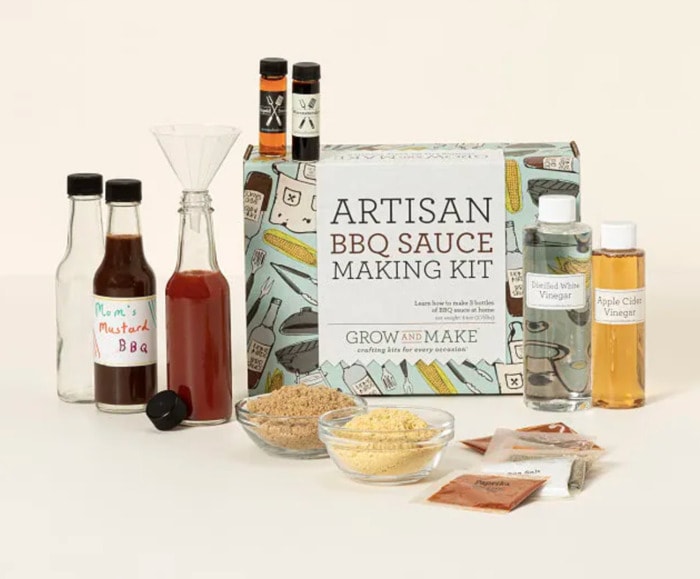 12. Greenpan Premiere Multi Grill, Griddle and Waffle Maker, $299.95
From chicken to waffles, this griddle can do it all. Think it can do chicken and waffles, too?
Available at Williams Sonoma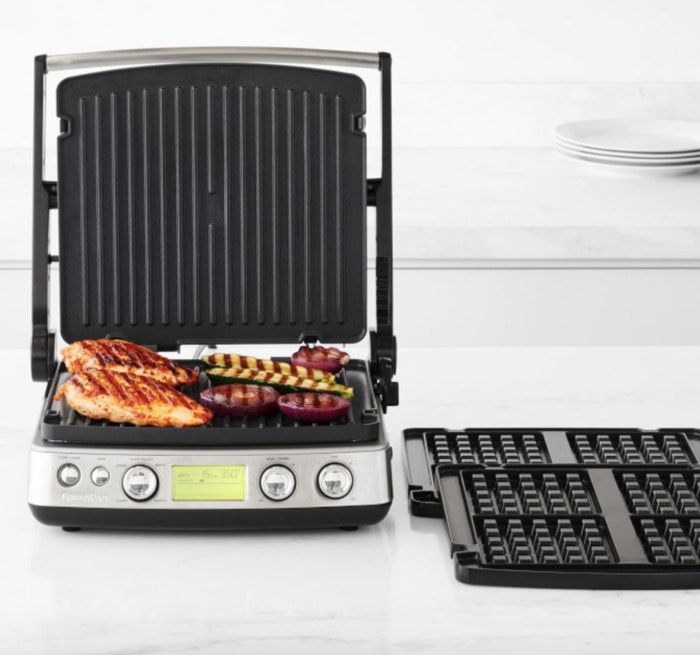 13. Eat What You Watch Cookbook, $25
Andrew Rea took the delicious recipes from his YouTube series "Binging With Babish" and put them into this book that features more than 40 dishes from iconic films. It's a foodie movie lover's dream. Other than recreating Chef in real life, of course.
Available at Uncommon Goods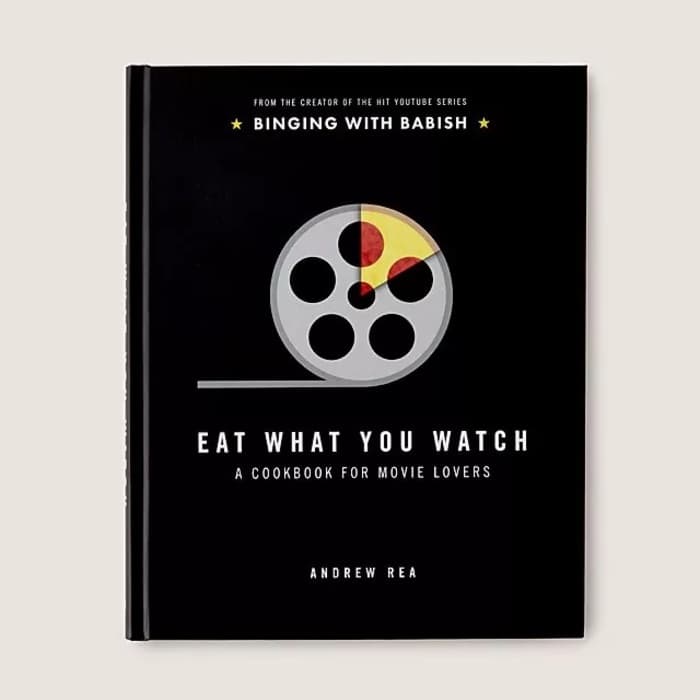 14. Star Wars Boba Fett Apron, $105
Mandalorian's wear armor, but real men wear aprons. Mostly because Mandalorian's aren't actually real (spoiler), and they definitely don't have any time to cook while they're bounty hunting.
Available at Hedley & Bennett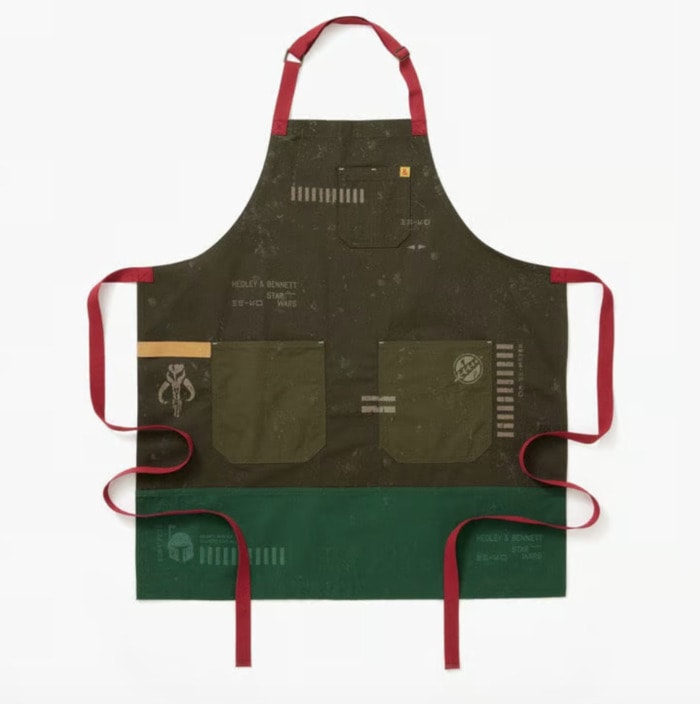 15. Viking Acacia Wood Butcher Block, $99.95
One side is a cutting board. The other side is a charcuterie board. We're not sure which side is our favorite, but we'll tell you after we finish our steak and snacks.
Available at Sur La Table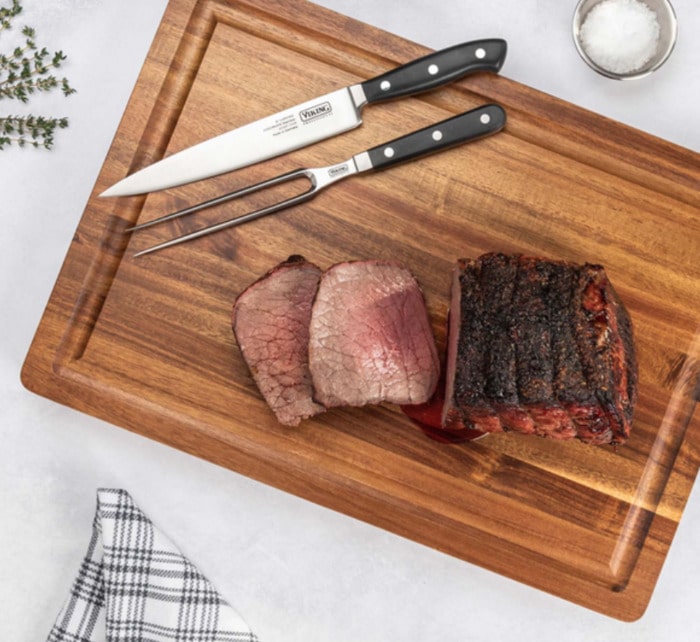 16. Ninja Air Fryer
If the father figure in your life doesn't have an air fryer yet, you're about to make his day with this gift. He'll love cooking the seemingly endless number of food items in here. And you'll love the uptick in fries served for dinner.
Available on Amazon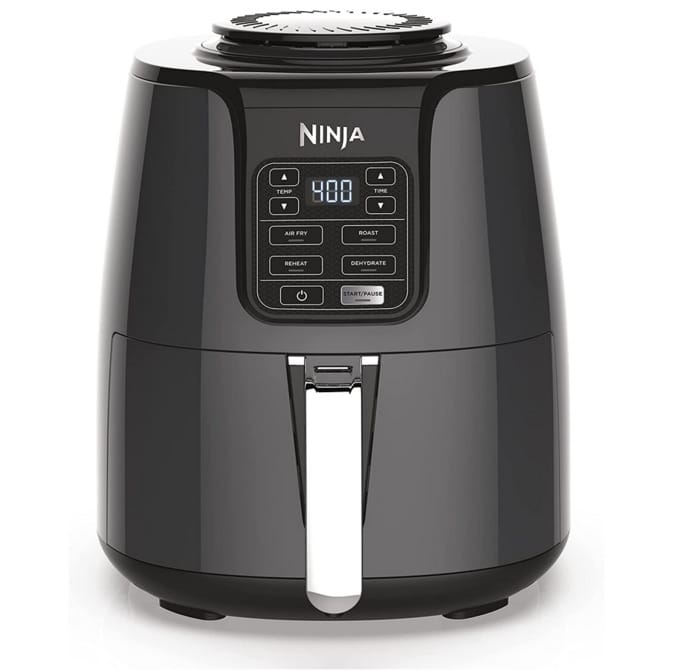 17. The Popcorn Bowl with Kernel Sifter, $48
Necessary? Probably not. Aesthetically pleasing? Absolutely. Wait, are you talking about the bowl, or the fact that we now won't have kernels stuck in our teeth for a week?
Available at Uncommon Goods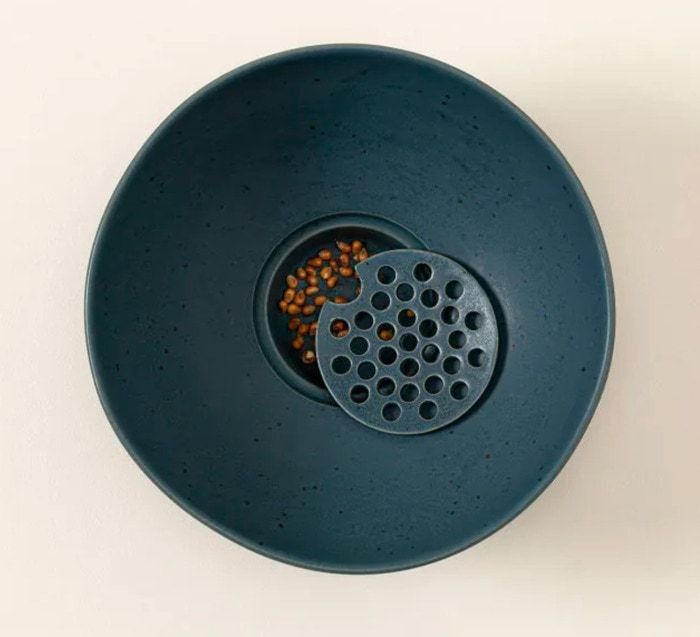 18. All-Clad Stainless Steel French Skillets, $199.95
This may not be the most unique Father's Day gift, but it's definitely a solid choice. No seriously, these pans are really solid. You can skip arm day after you hand your pop the box.
Available at Williams Sonoma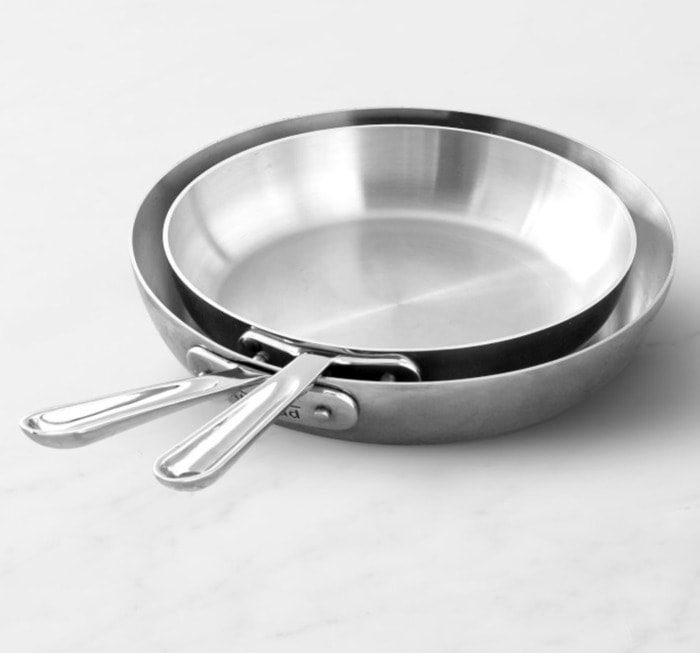 19. TRUFF Original Black Truffle Hot Sauce
Coming in "Hot" and "Hotter," this highly rated hot sauce is perfect for the dad who doesn't think a meal is complete unless he's cried, sweat, and wondered if this is finally the time that he loses all his taste buds.
Available at Amazon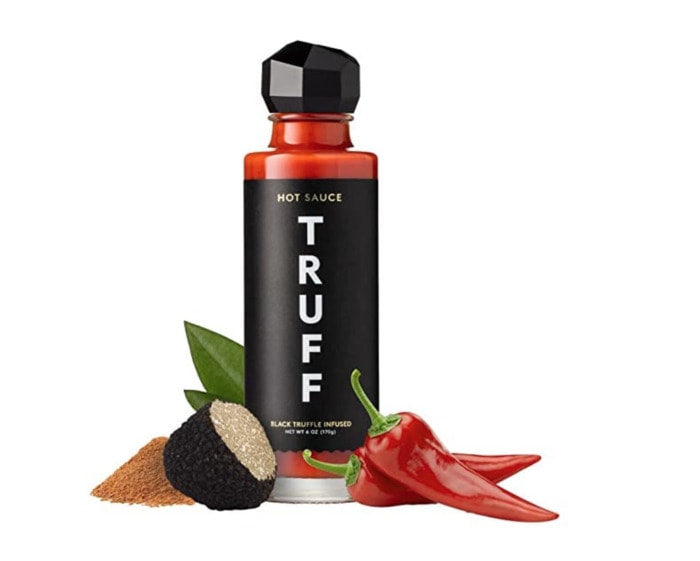 20. Custom Face Cooking Mitts
This serves as a slightly creepy reminder about who he's actually cooking for. And yes, you can put your dog's face on these, too.
Available at Etsy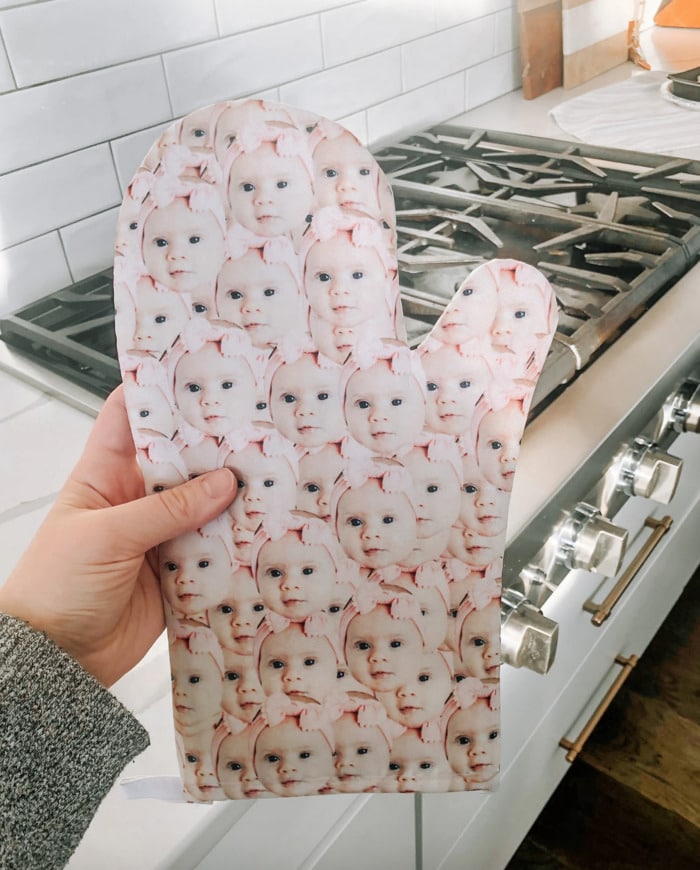 Father's Day Coffee Gifts
21. De'Longhi Stilosa Espresso Machine
Now you can have Starbucks-quality lattes at home! We mean, the guy you're giving this to. It's totally a gift for him. Totally.
Available on Amazon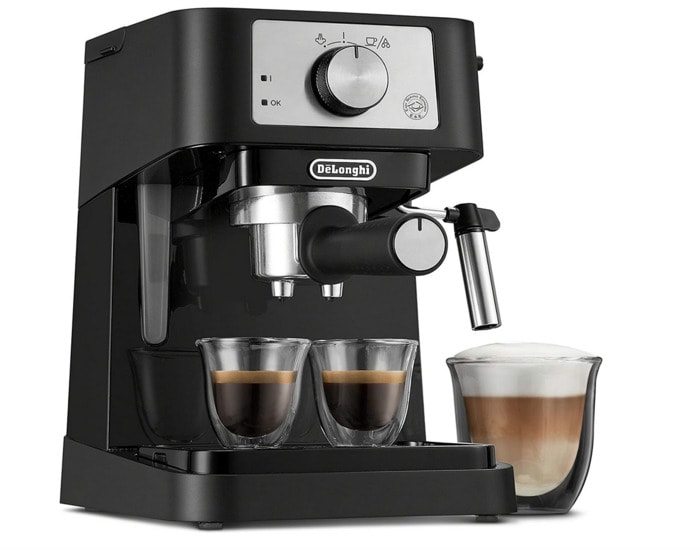 22. Personalized Camping Carabiner Mug, $17.59
This is for the guy who needs his coffee, no matter where he is. Like watching Netflix on the living room couch. What? It works there, too!
Available at Etsy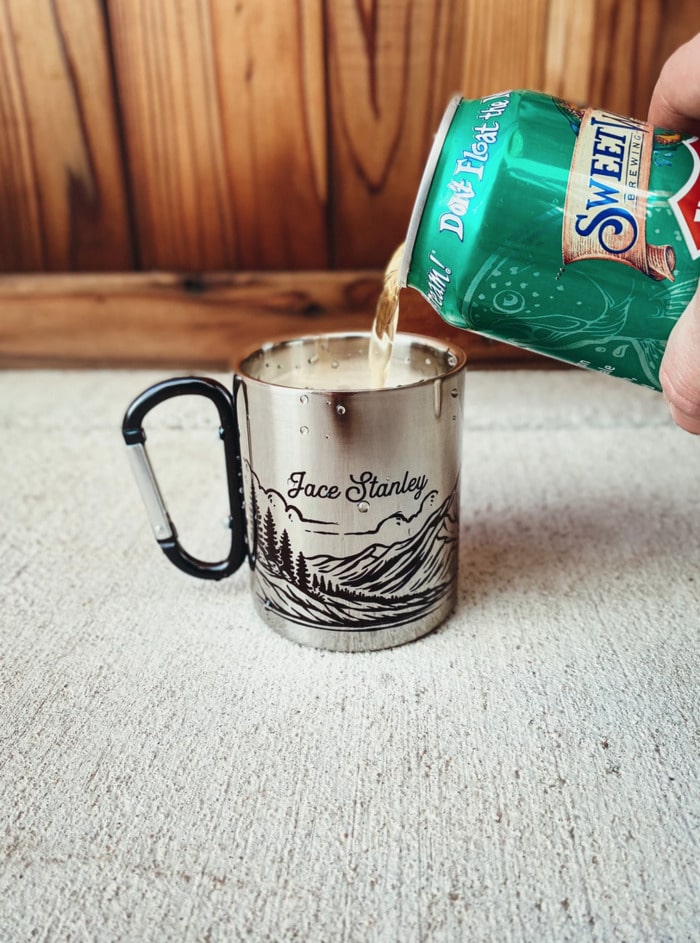 23. OXO Cold Brew Coffee Maker, $27.49
Get this for the DIY-er who needs his cold brew the second he wakes up. A cup for us? You shouldn't have!
Available at Target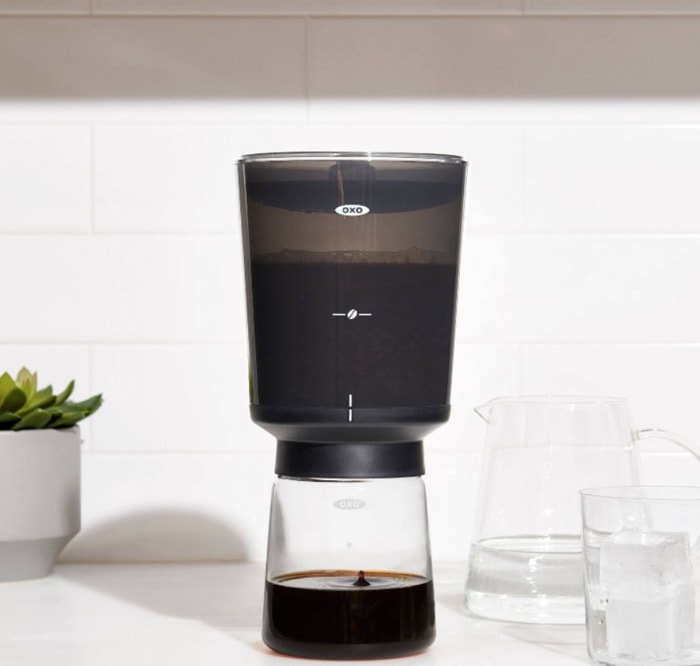 24. YETI Rambler 20 oz. Insulated Travel Mug, $38
Got a dad on the go? He'll always be fully caffeinated with this giant mug. Pro tip: it can hold water too. Just throwing that out there.
Available at YETI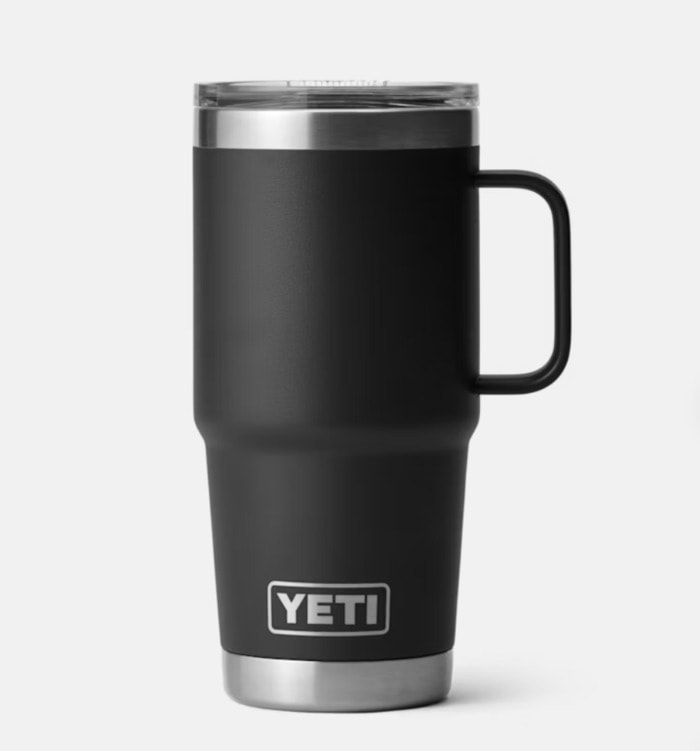 25. Limited Roast Global Coffee Sampler, $55
If variety is the spice of life, then this variety of coffee roasts is…well, also a spice of life. When an expression works, it works!
Available at Uncommon Goods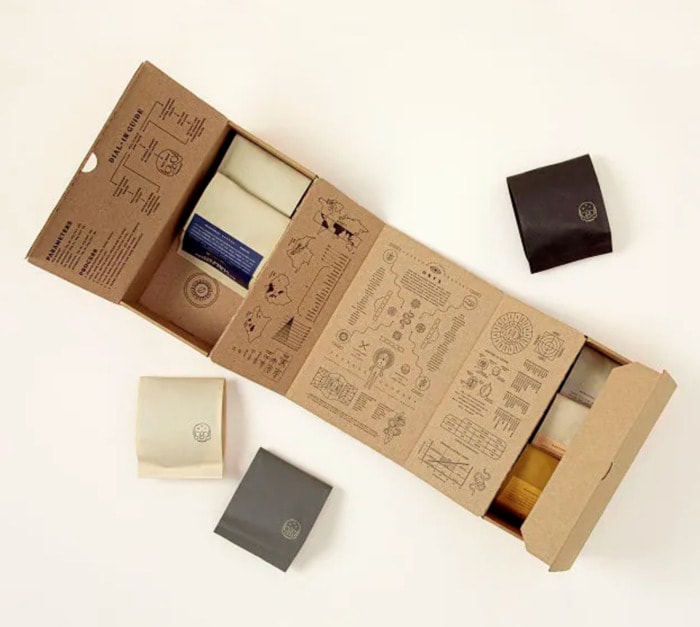 Father's Day Gifts for the Home Bar
26. Canned Beer Draft System, $95.99
Why drink regular canned beer when you can drink canned beer that's been shot through a draft system? Once you get your guy this gift, you'll never have to wonder that again. Thank goodness!
Available at Sharper Image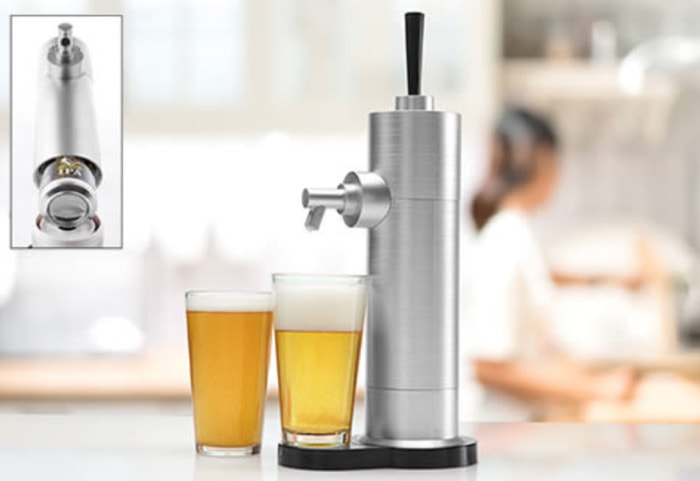 27. Stainless Steel Bartender Kit, $44.76
This sleek set has everything a dad could need to mix up his own cocktails. Preferably something other than that one drink he and his buddies created their junior year of college.
Available at Mixology & Craft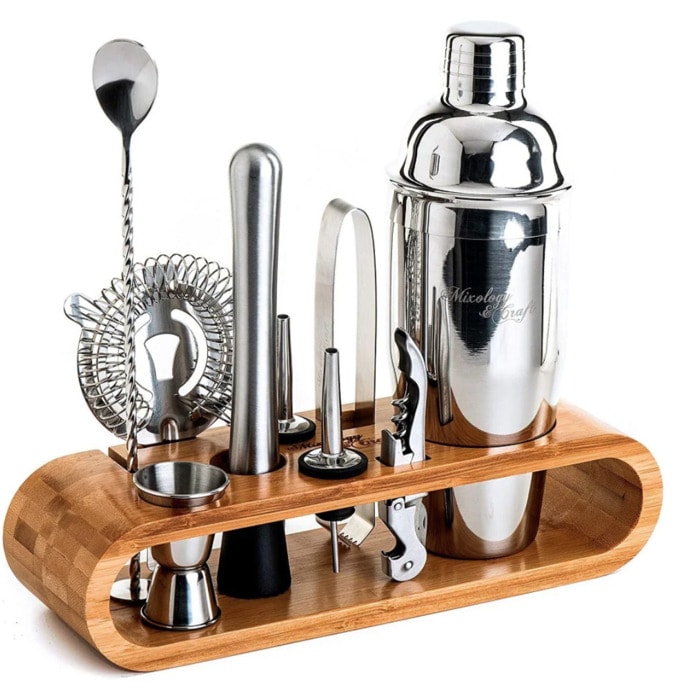 28. Craftly DIY Whiskey Kit, $65
Bill Nye the Science Guy has got nothing on your dad who makes his own whiskey with this kit. Unless Bill Nye is your dad. Then his experiments are about to get even cooler.
Available at Bespoke Post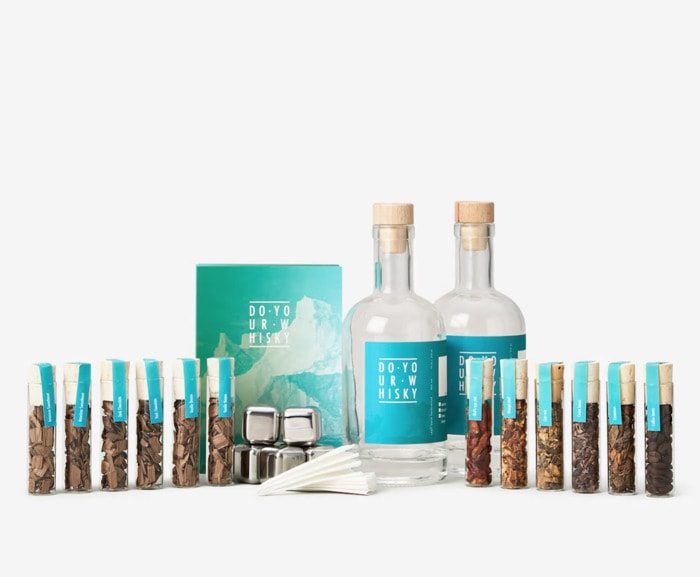 29. Bartesian Cocktail Maker, $369.95
For the techie dad who loves a good cocktail, this gift is the best of both worlds. Because why would you want a human to make you a drink when you can have a robot make your drink? No this wasn't written by AI…
Available at Crate & Barrel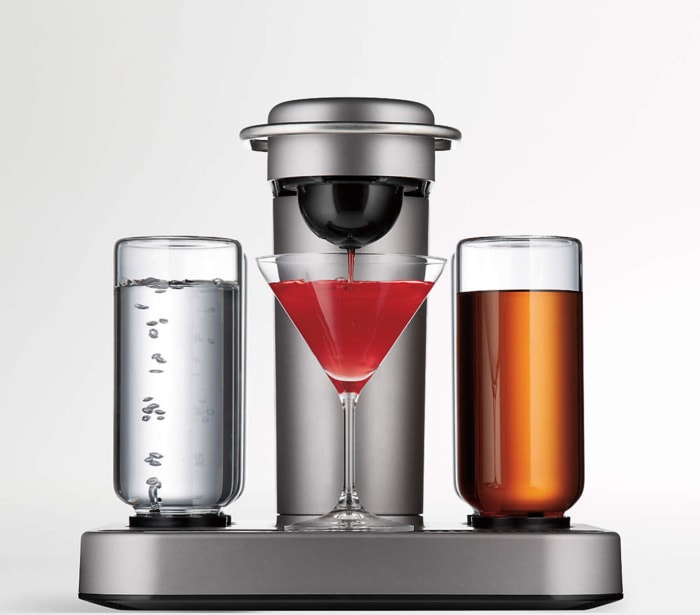 30. Infused Baseball Decanter, $130
This will go perfectly with your dads baseball card collection. Until he has a few drinks and starts explaining every detail from every card in his collection. But hey, it's Father's Day, right? What's a few hours?
Available at Bespoke Post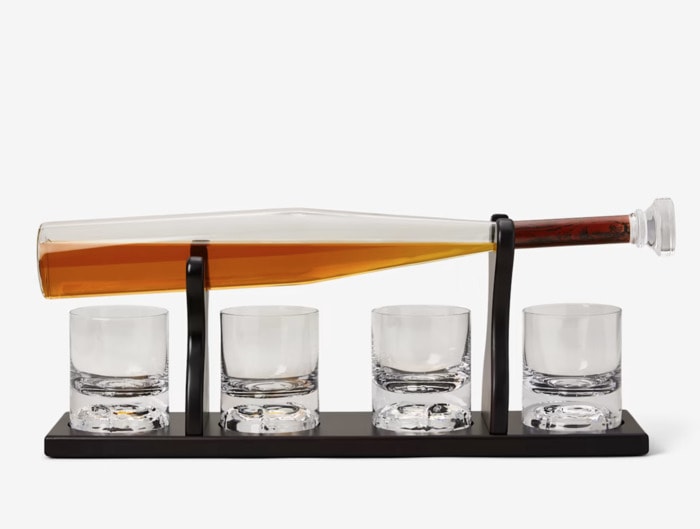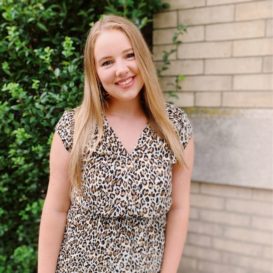 Latest posts by Laura Davis
(see all)