Though there's still a chance for Daemon Targaryan or someone from LOTR to swoop in and take the crown, the character of the year is the longhaired leader of the Hellfire Club, Stranger Things' Eddie Munson.
This Halloween, we fully expect to see more Eddie Munson costumes than we could shake a bat at (not recommended, they bite). And more variations on the Hellfire Club t-shirt than we could imagine.
We wanted to know what inspired the now iconic design, so we sat down with the man who created it, graphic designer Trevor Girard.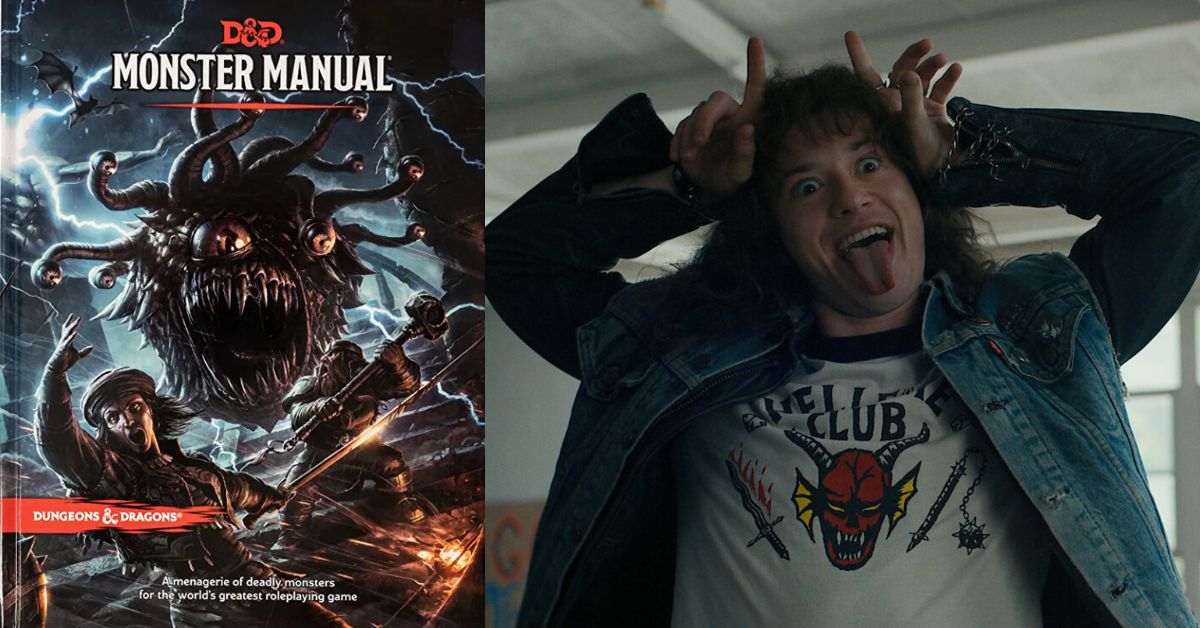 Girard has been designing shirts since he created his first clothing brand Metasaurus as a teenager and went on to design for Element Skateboards, Hurley, and Brixton. He now runs his own company and illustrates for clients, including Stranger Things.
Here's everything you ever wanted to know about the Hellfire Club shirt… and probably more.
How Did You Get Involved With Stranger Things?
[Costume designer] Amy [Parris] is a close friend. She went to college with my sister and they were really good friends in college and even now are still great friends. Me and my sister and our friends have always been into going to thrift stores and making clothes.
That's kind of where Amy comes from as well. She has this amazing gift to pull together great looks. It's like every time she puts outfits together for Stranger Things, the next Halloween everyone just wants to be the Scoops Ahoy characters or something Eleven wore. She creates meaningful looks, things that tell a story.
She needed some help on some graphics and wanted them to be more than just filler. She wanted them to tell a deeper story of the characters. And so that's how I got involved with season three. And then we did it again in season four.
What Inspired the Hellfire Club Shirt?
Amy gave me a prompt. She said, there's this new character. He's a metalhead. He's kind of on the fringes of society, he's misunderstood. And, he leads their D&D club and is trying to graduate.
I've been a huge metalhead for a long time. So it was really easy for me to jump into the prompt and put together what Eddie would be listening to. I built [the shirt's design] very purposefully around his character and tried to create something that's earnest that he would've actually been able to make. And basically that's how it came to be.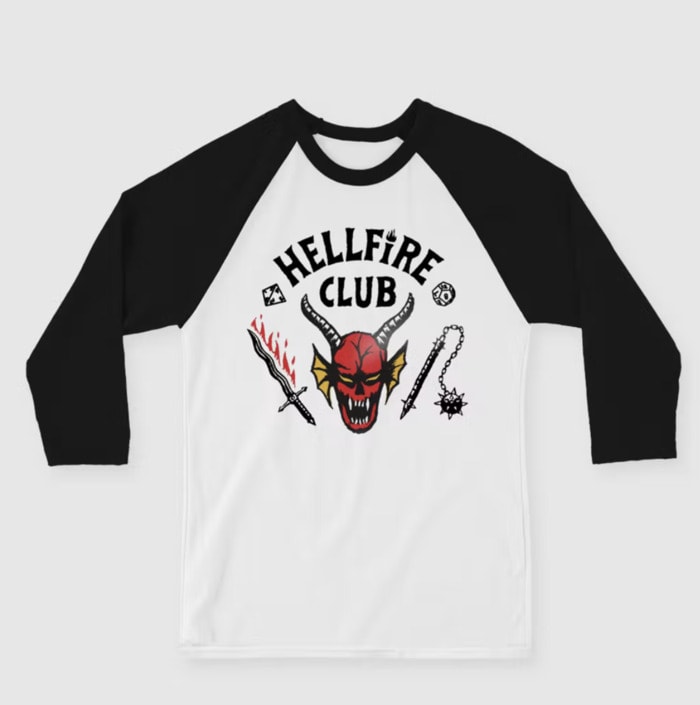 Available on Netflix.
What Bands Do You Think Eddie Munson Would Have Listened To?
I immediately want to go to Venom and do something really dark. I don't think Eddie probably was into Venom though. I think he probably was into epic metal stuff, like Dio. He was probably into W.A.S.P. and Accept, and Motörhead. Not quite entry level, but more what was happening at the time. Not so much of the deep cuts, I guess.
He also has some grit and some grime to him. He brings an edge that maybe Will, and some of the other kids don't really know about yet or haven't gotten into yet. And then I think he has kind of this fantasy lean. If you're an outsider and you're into metal, it would be easy to be into fantasy as well.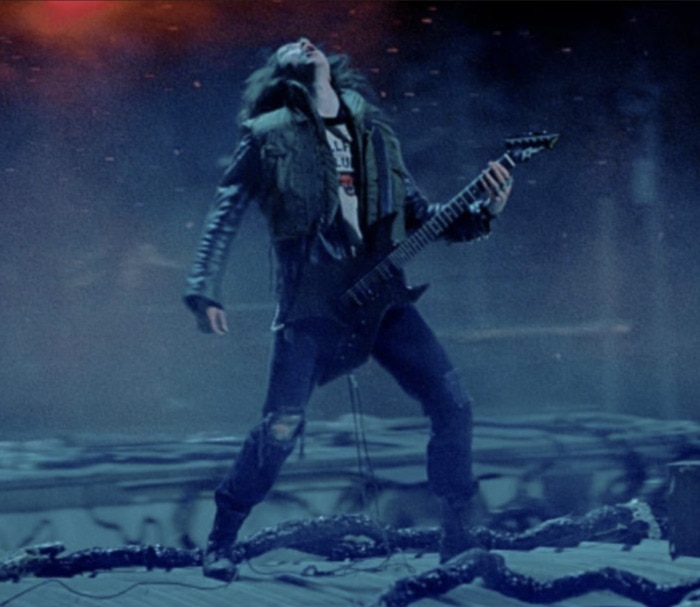 The Meaning Behind the Different Elements of the Hellfire Club Shirt
1. Demon Head
We were trying to create something that was scary and aggressive and had a "no parents allowed" sort of attitude. But at the same time, we didn't want to just go straight devil with it.
I had a couple earlier iterations that looked more like just a devil, [but then] I strayed off that and went more fantasy with it. I [remembered], "I actually have the original D&D Monster Manual!" I looked through it and tried to pull something that if [Eddie] would've been flipping through it would have thought was the coolest or the scariest.
I landed on the Balor, which is kind of a demon character in the D&D world. And I styled him based on that.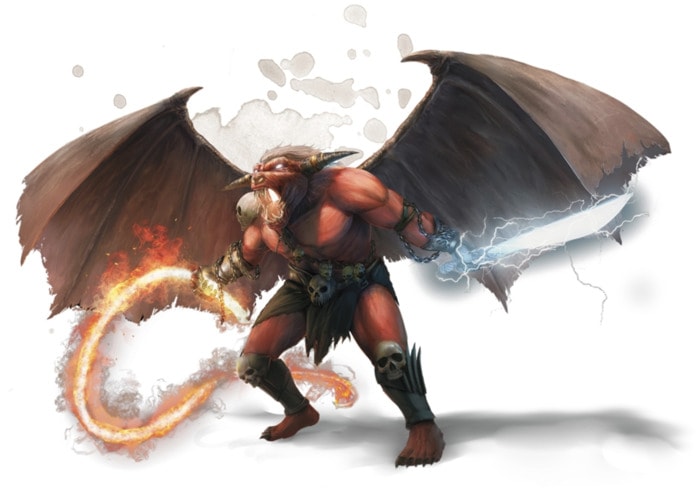 2. Demon Head Details
He basically has the ears from the devil character on "Number of the Beast" by Iron Maiden. And then his eyes are kind of from Merciful Fate, Don't Break the Oath album cover. The devil character has those cat eyes with the missing nose.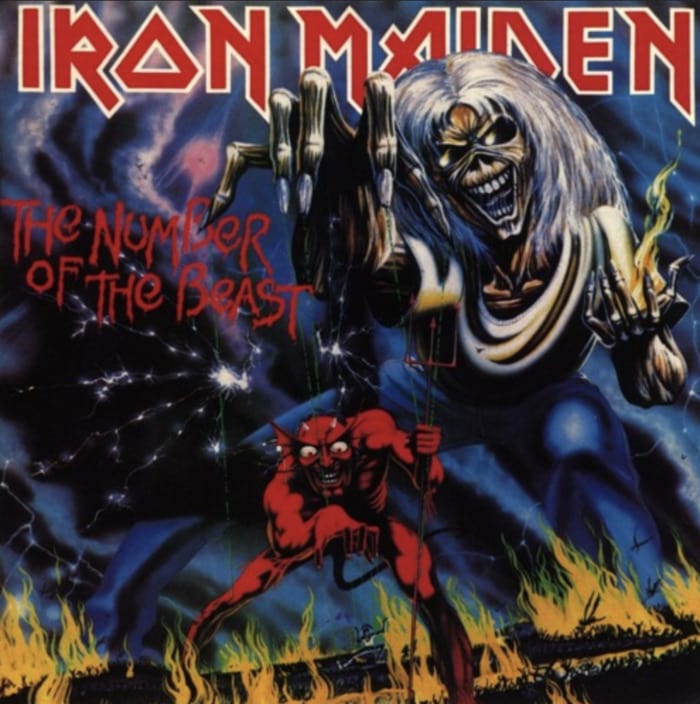 Then the horns were just, "it would be sick if he also had horns." [I had to remember I] don't need to actually art direct this. I just need to access my inner 13 year old.
That's even down to the teeth. There's only three teeth in the front row, which again, I wanted to just do it raw. I didn't want to do an anatomical skull. I wanted it to be something a kid would come up with. There's no rules. This is more about kids having a moment to own their own style and have their own time. It's like The Goonies, "it's our time down here."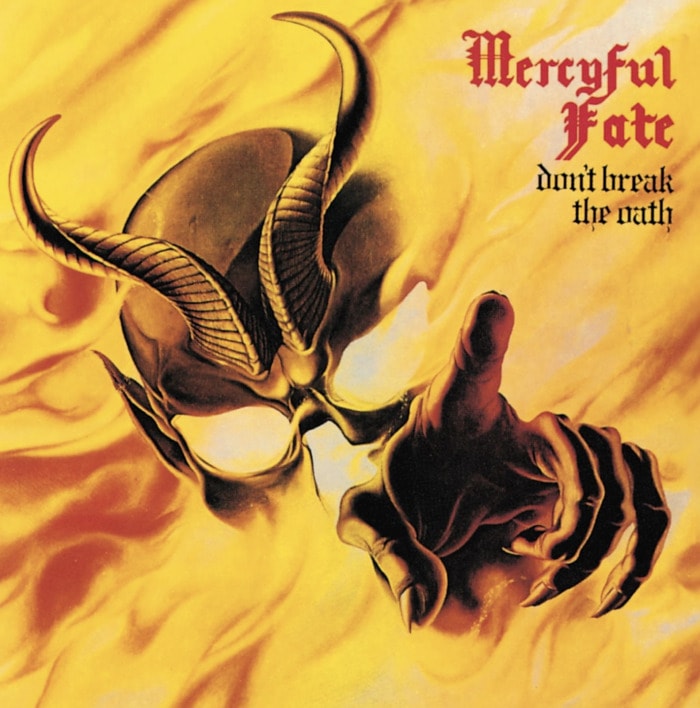 3. Flaming Sword
The other elements came together pretty easily. We needed some rad weapons. The flaming sword has always been kind of the scarier weapon in fantasy lore. There's a regular sword and then there's the flaming sword.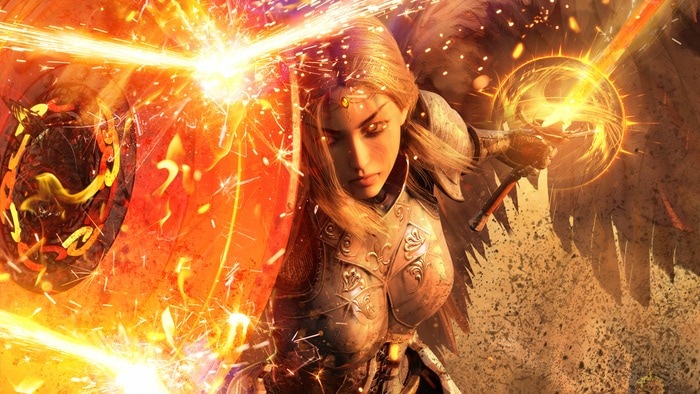 4. Dice
The dice was to bring it back to D&D.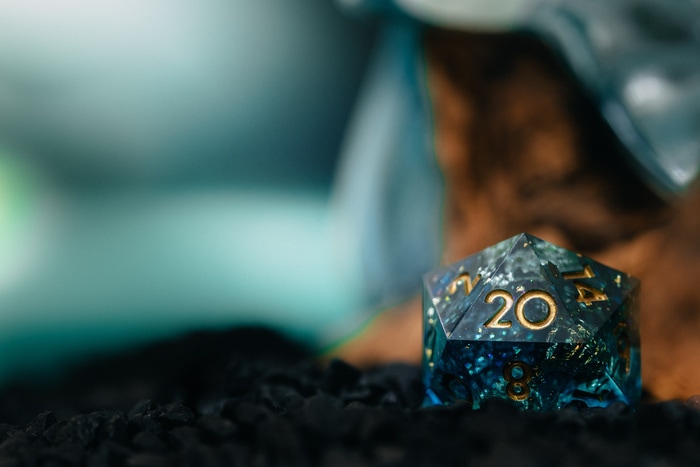 5. Lettering
So it's not just a heavy metal merch tee. And the lettering is something that was just came out of my head. I put the little flaming thing on top of the I. I don't know if you're familiar with the band Death, their logo has a little fire thing on top of the I.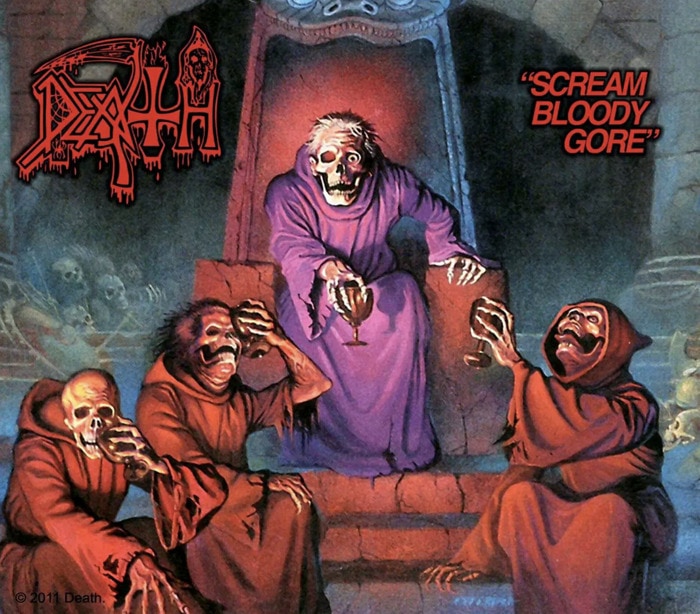 What's It Like Having Your Design Become So Well Known?
It's weird to see something that I penned kind of crudely just becomes such a big thing. People have just taken it and ran with it. It's such an honor to watch everyone just get into it and have it represent something for them.
Like we're in some club-within-a-club kind of thing. There's so many bootlegs, but I've seen the one bootleg for kids that says Heck Fire club. That's pretty funny.
But this thing is hands down the biggest reach I've ever seen one of my pieces go.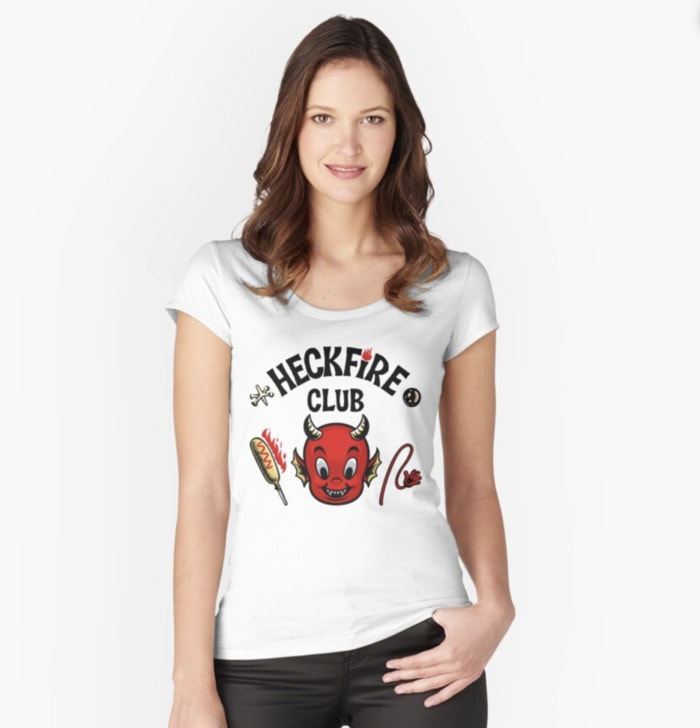 Available on Red Bubble.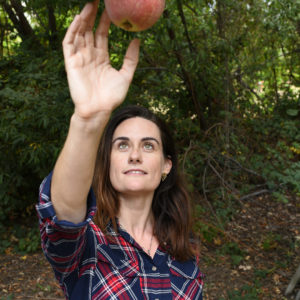 Latest posts by Rebecca Swanner
(see all)