Just when you thought you had heard all the superhero news for the week, here comes Jason Momoa to leak that Ben Affleck will appear as Batman in Aquaman and The Lost Kingdom coming out March 17, 2024.
Tom Holland, it looks like you have some competition when it comes to leaking spoilers. Read on to find out the details and for photos of Jason Momoa.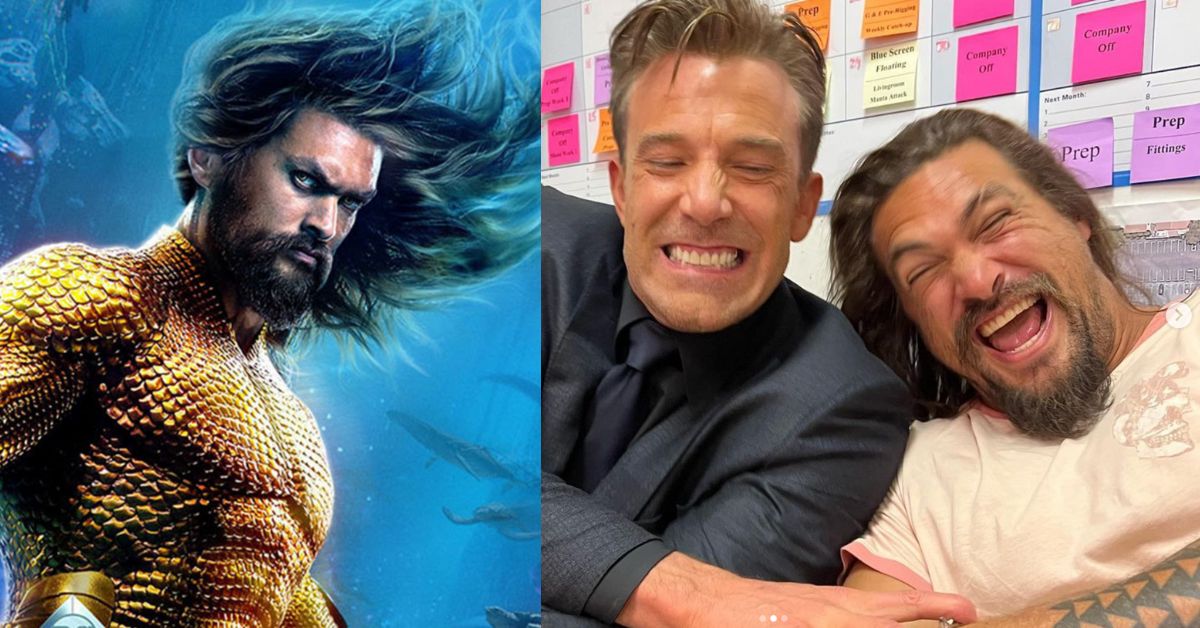 Are You Sure Ben Affleck Is In Aquaman The Lost Kingdom?
Well, it's not "official," but, yes, it appears Ben Affleck will be in Aquaman 2.
Earlier today, Jason Momoa posted a photo and video on his Instagram of him and Affleck hanging out in a trailer on the Warner Bros. backlot. We're not sure who you have on your top five, but after watching his clip, you're going to want to make some room.
In the video, Momoa is filming on the backlot when a tour comes by and he says, "Well, it's not a f**king secret anymore, is it? Sorry, children. That's what happens Warner Bros. when you walk out of your set and there's our fans. Hey guys, have a good time," He then erupts into laughter and gives crew member Jameson a high five.
Momoa continues, laughing as he says, "Well, we tried to keep it a secret," before turning the camera to reveal a piece of paper on the door of a trailer that reads "Necrus" and "B.A."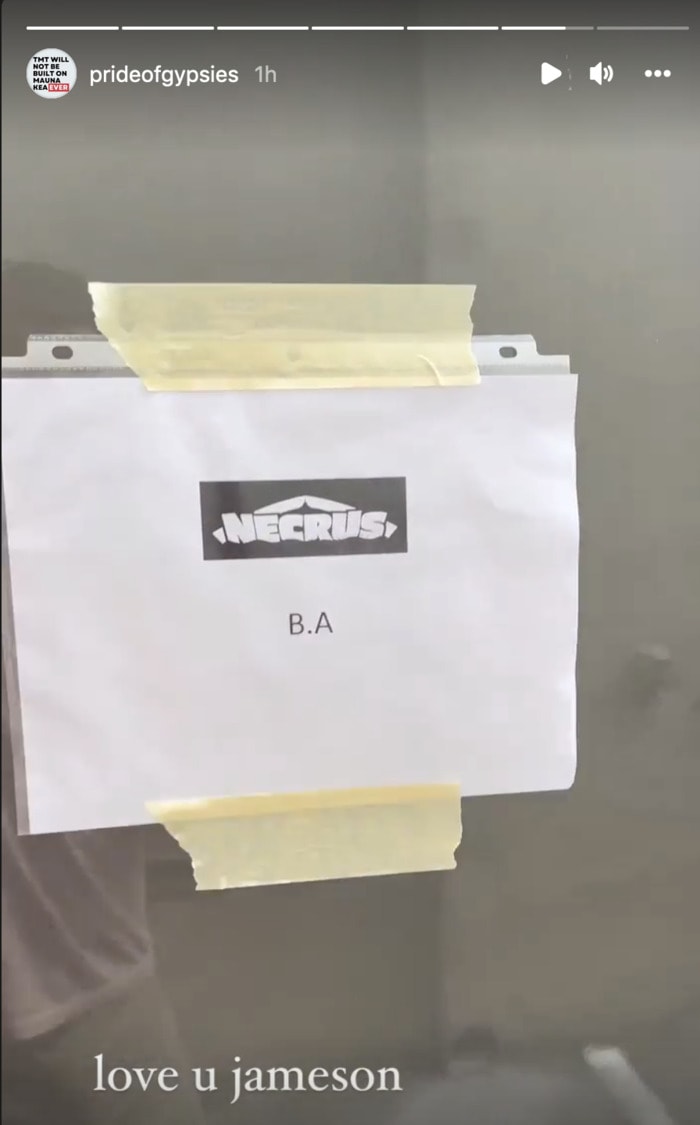 Using our handy dandy sleuthing skills, we were able to put two and two together that Necrus is the working title for Aquaman the Lost Kingdom and B.A. stands for Ben Affleck. See, we're good at math!
He then opens the door to Affleck's trailer, saying "Alright, here we go." As he does, we get a quick glimpse of Affleck sitting on the couch and it seems he's signaled to close it. He does, saying, "Sorry, bro," and giggling as he walks away. Endearing? Incredibly.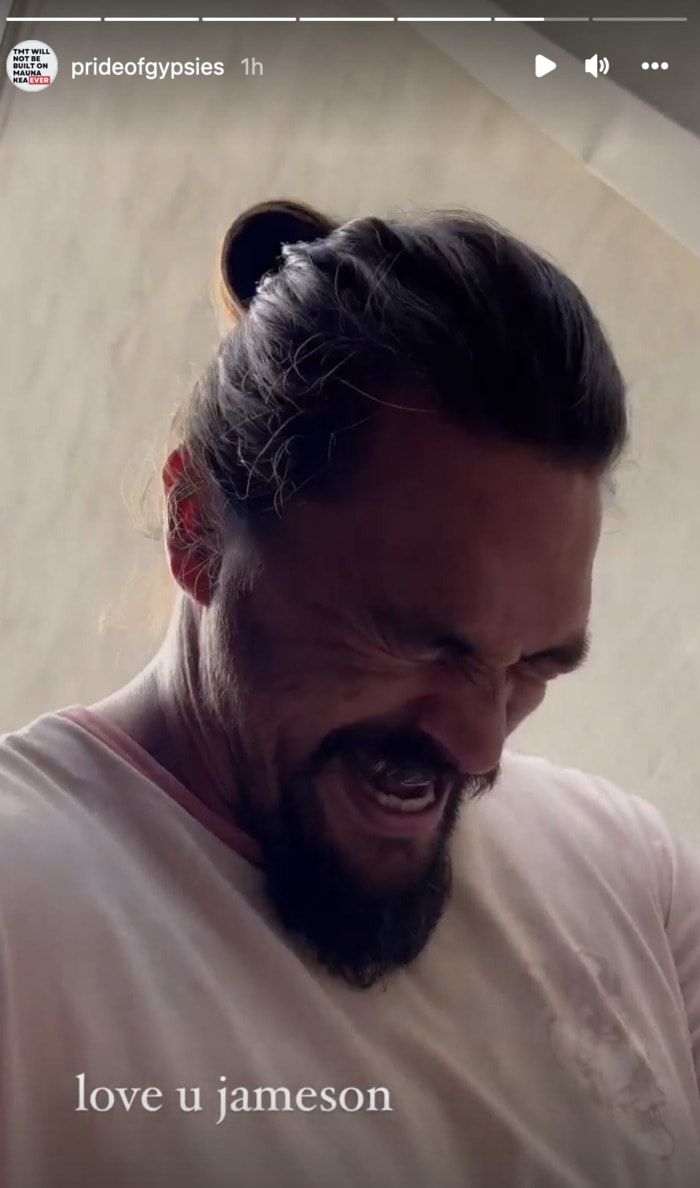 What Is Necrus?
Necrus is a domed underwater city, ruled by warlord Mongo.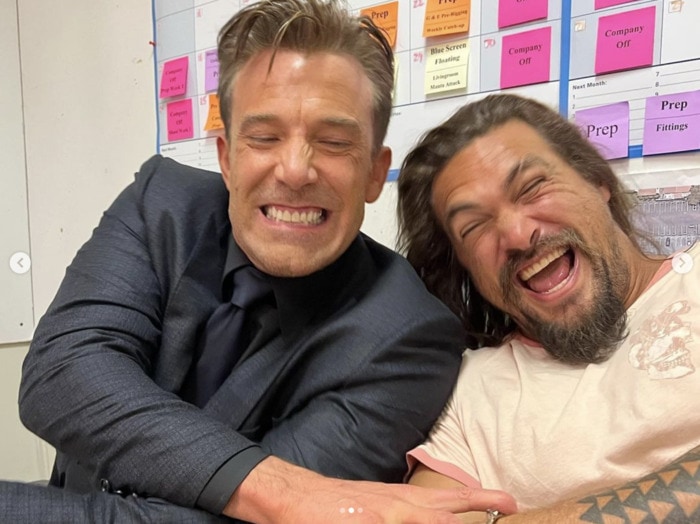 Who Will Ben Affleck Play In Aquaman 2?
Probably Batman? Probably also Bruce Wayne.
Batman wasn't in the original Aquaman, but he did appear in Justice League. How he gets caught up in Aquaman's world in the Lost Kingdom is clearly yet to be announced. Our money is on a Batcave extension gone wrong.
But, if we go by Momoa's caption on his IG post that reads, "REUNITED bruce and arthur. love u and miss u Ben. WB studio tours just explored the backlot alright. busted on set all great things coming AQUAMAN 2 all my aloha j," our guess is yes.
Do We Know Anything Else About Aquaman 2 from Momoa's Spoiler?
Based on the sticky notes in the photos, it seems there will be a lighthouse scene and a floating scene with a "Manta attack." We assume this means there's a fight scene between Aquaman and supervillain Black Manta (Yahya Abdul-Mateen II)
But that's about all we've got. Oh, and that Affleck seems in a much better mood these days then all those memes of him in his blue sweater.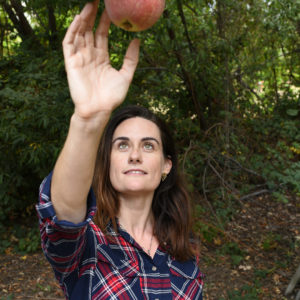 Latest posts by Rebecca Swanner
(see all)