Attention, chocoholics and peanut butter aficionados, the Hershey Company has unleashed the Reese's Caramel Big Cup upon the world. Because, apparently, the regular Reese's Cup just wasn't cutting it for us discerning chocolate fans.
The creation that boldly combines chocolate, peanut butter, and the pièce de résistance – caramel. Starting November 17, you can pick up this new candy confection anywhere Reese's are sold. That means the grocery store, 7-11, or if you are eager to pay three times the MSRP, the airport.
And it might have all started with a Change.org petition.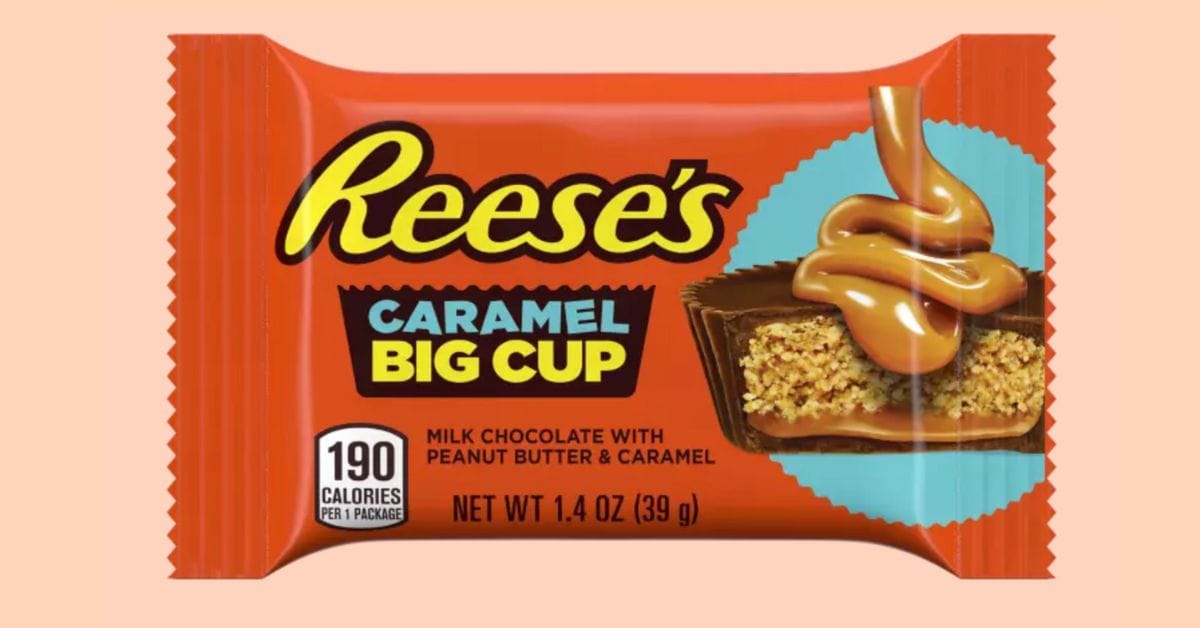 What Is the Reese's Caramel Big Cup?
The Reese's Caramel Big Cup is a 1.4 oz single cup filled with caramel, chocolate, and peanut butter. It also has a thicker shell that the standard cup. The Big Cup first launched in limited-edition versions in 2003, before joining the product lineup permanently a few years later.
The Big Cup now comes filled with additional flavors including potato chips and Reese's puffs. But, it isn't their largest cup in their lineup. That comes in the form of the Chocolate Peanut Butter Pie that made Thanksgiving headlines a couple years back.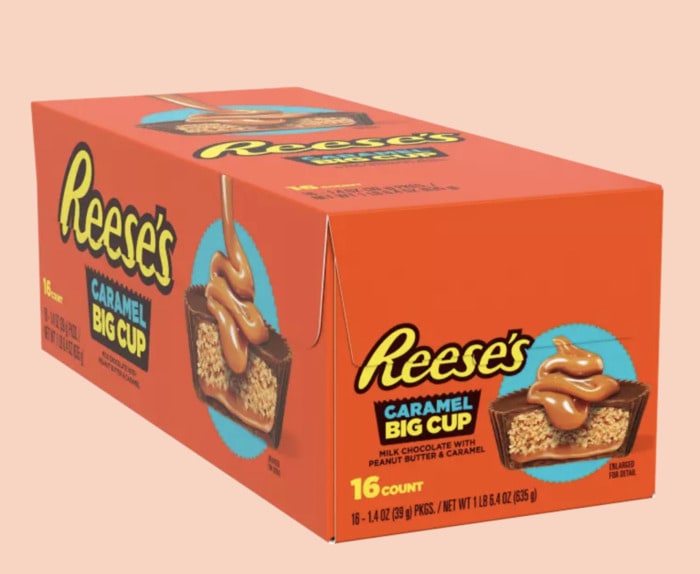 According to Emily Stover, Reese's senior associate brand manager says, "As the experts in chocolate and peanut butter deliciousness, we know what our fans want, and we're delivering on that with the Reese's Caramel Big Cup."
The Reese's Caramel Big Cup will be available in standard and king size starting on November 17. The standard version has 190 calories per serving.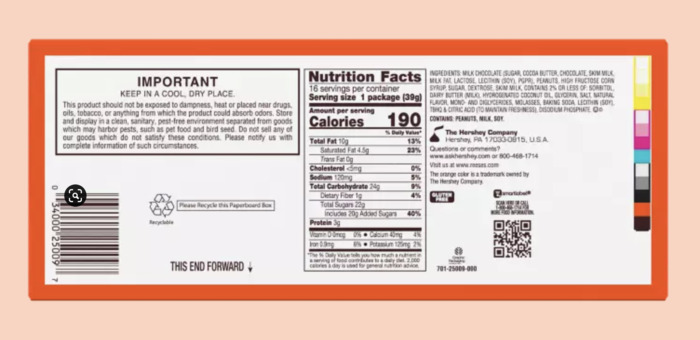 Is There a Fan Petition to Thank For The Cup Flavor?
Probably not. But, there was a Change.org petition started by Dakota Adams in 2021 to resurrect the Reese's Peanut Butter Caramel Cups. The impassioned plea implores The Hershey Company to resurrect this caramel-infused delight, echoing the sentiments of snack fans deprived of their sugary fix. But it received a whopping 80 signatures.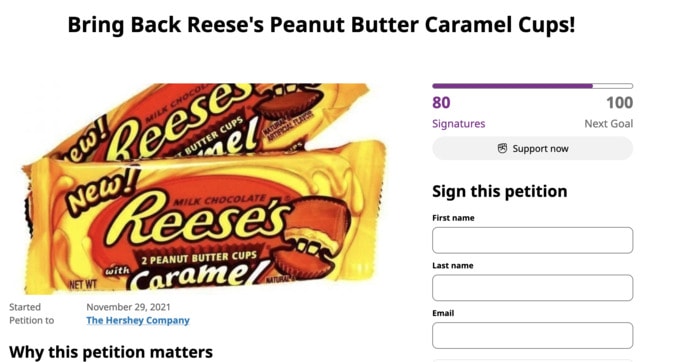 It's more likely that the Hershey brand recognized an opportunity. For, as Stover says, "caramel is the most requested combination with chocolate," so this should be a hit.
And, here we thought it was Ritz Crackers. Your move, Oreo.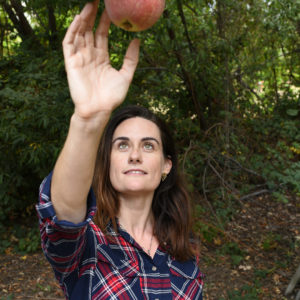 Latest posts by Rebecca Swanner
(see all)