Summertime means it's time to break out the sunscreen, sandals, and, of course, these stunning summer nail colors for 2023. What? A few bottles of nail polish isn't a staple in your beach bag? We have so much to teach you.
From neon yellows that'll get you invited to the Tropical Bird Convention, to blues so cool they make ice cubes jealous, this season is all about having fun and standing out. Which is why we just had to include at least one confetti nail polish. If anyone asks, our birthday somehow spans the months of June to August. No questions at this time.
We also included a few pops of bright pink to celebrate the release of the new Barbie movie in July, a green to match your poolside margarita, and a handful of slightly more subtle shades for those days when you just want to blend into the sand. We hear that's great for exfoliating your skin.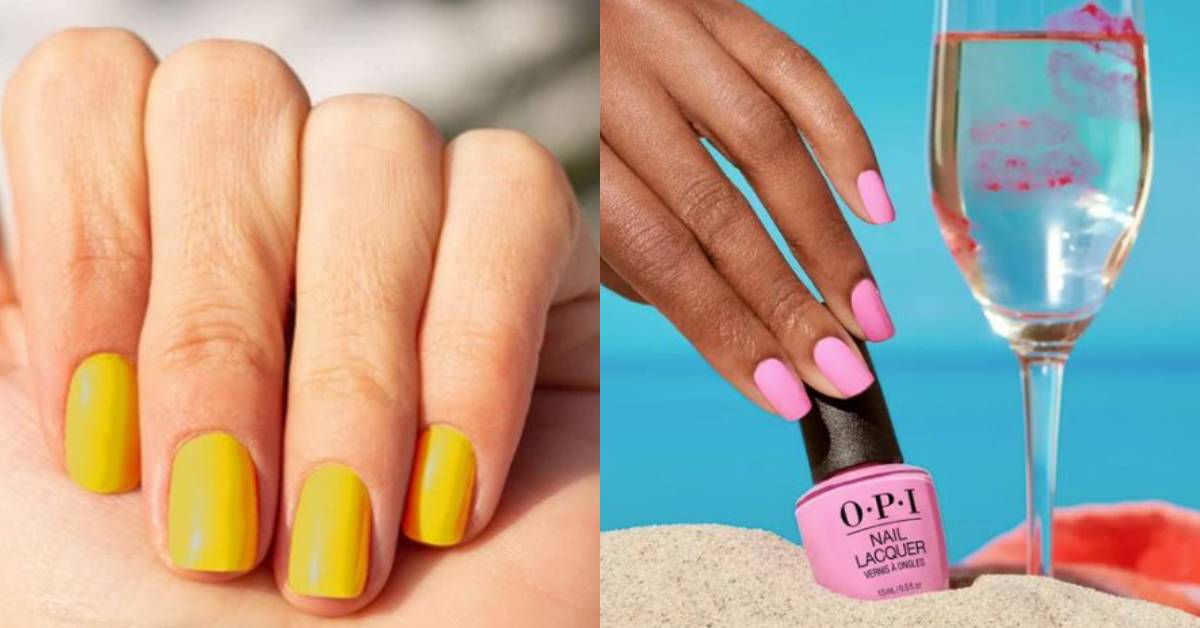 15 Summer Nail Colors for 2023
1. OPI Summer Make the Rules Nail Lacquer in Makeout-Side, $11.49
Rumor has it that painting this shade on your toes gives you that classic "Barbie foot arch." Do what you will with that info.
Available at Ulta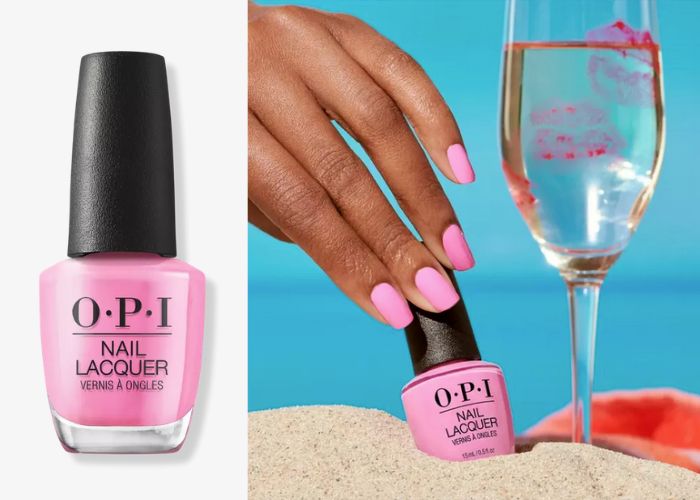 2. Essie Push Play Nail Polish in Press Play, $10.00
This blue evokes the power of the ocean, clear skies, and the eye color we wish we always had. Come on manifestation…let's go!
Available at Ulta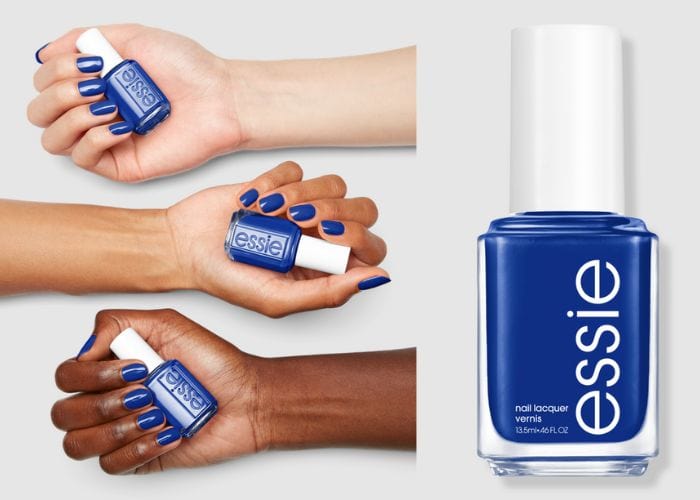 3. Color Club So Lit Neon Nail Lacquer in Rum-Running Yellow
Give a warm welcome to sunny summer days with this bright hue. Okay, okay, not that warm!
Available on Amazon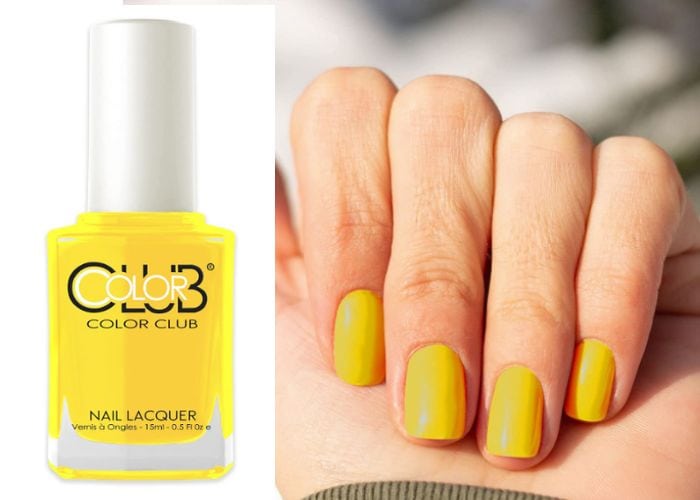 4. ILNP Holographic Shimmer Nail Polish in Summer Lovin'
Go all-in on the Space Cowboy aesthetic with this shimmery summer nail color. And then ask Elon if you can get on the next flight outta here. We hear Mars has great beaches.
Available on Amazon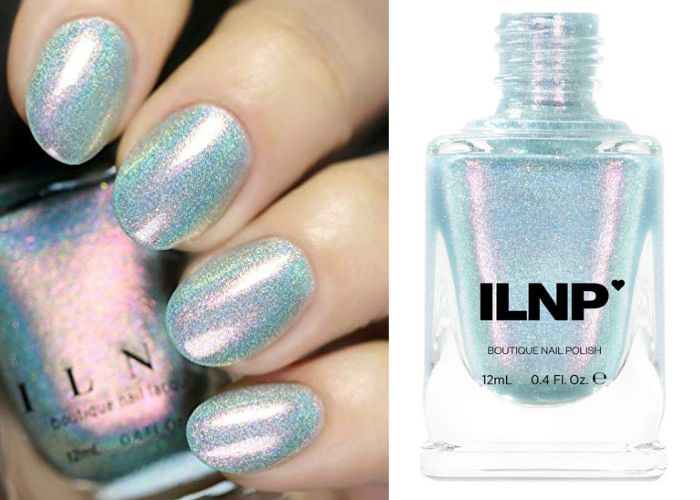 5. Londontown Confetti Nail Topper in Assorted Colors, $20.00
This year, the Hot Girl Summer party is going all day and all night long! Or at least until this polish chips off.
Available at Anthropologie

6. ella+mila Nail Polish in One in a Melon, $10.50
One of our favorite things about summer is all the fresh, seasonal fruit. That being said, melon looks a lot better on our nails than it does in yet another lackluster party platter.
Available at ella+mila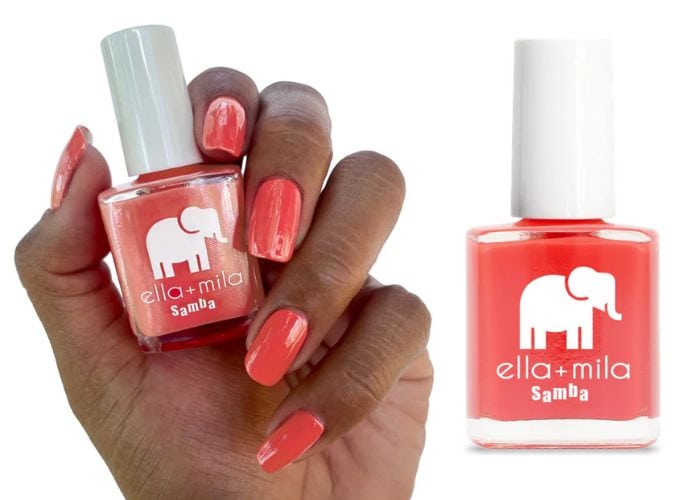 7. Sally Hansen Vegan Nail Polish in Almond Tan
This neutral shade will work for any activity you have going on this summer, from weddings to pool parties and everything in between. Oh, and work. That thing.
Available on Amazon

8. Nails.Inc Plant Power Nail Lacquer in Alter Eco, $10.00
"Hey Siri, play Lavender Haze. And then find us free tickets to Taylor Swift's next concert." Is that how this works?
Available at Revolve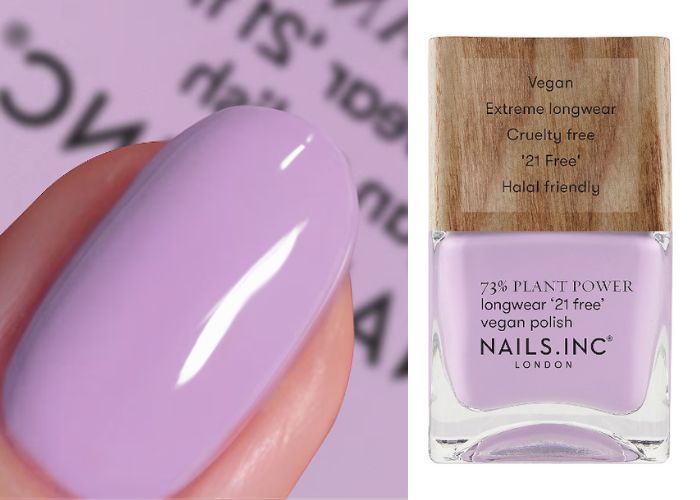 9. KBShimmer Nail Polish in Pink or Swim
Why did Barbie walk into a bubblegum shop? To get this summer nail color.
What do you mean we need to work on our jokes?
Available on Amazon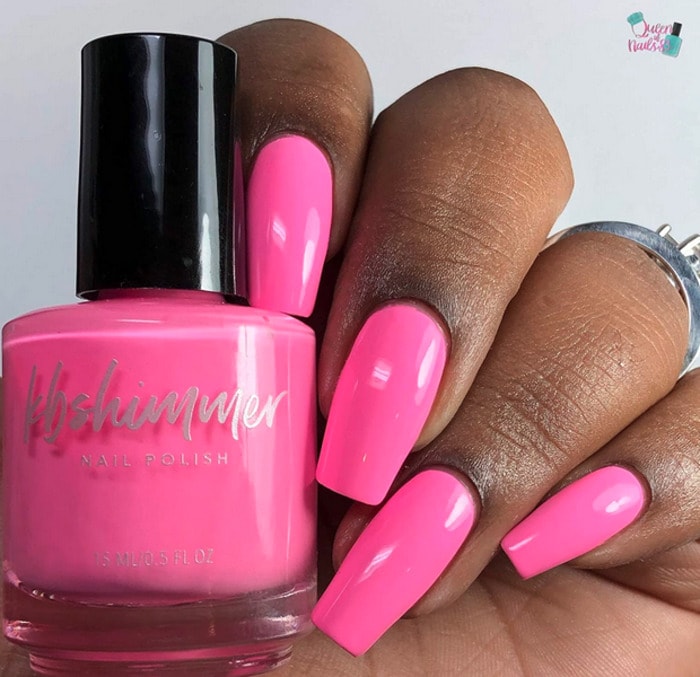 10. Olive & June Nail Polish in BP, $9.99
This softer summer shade may not be the brightest polish on this list, but it is absolutely gorgeous. And it got a 4.0 all through high school. So, who's the real winner now?
Available at Target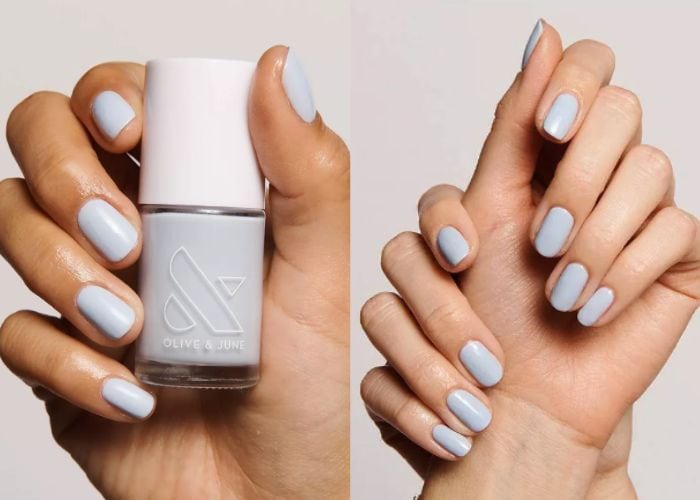 11. OPI Summer Make the Rules Nail Lacquer in Summer Monday-Fridays, $11.49
This is your sign to follow a Summer Monday through Friday schedule. We're sure your boss will be fine with it. Just tell her you saw it on the Internet, and everything there is true!
Available at Ulta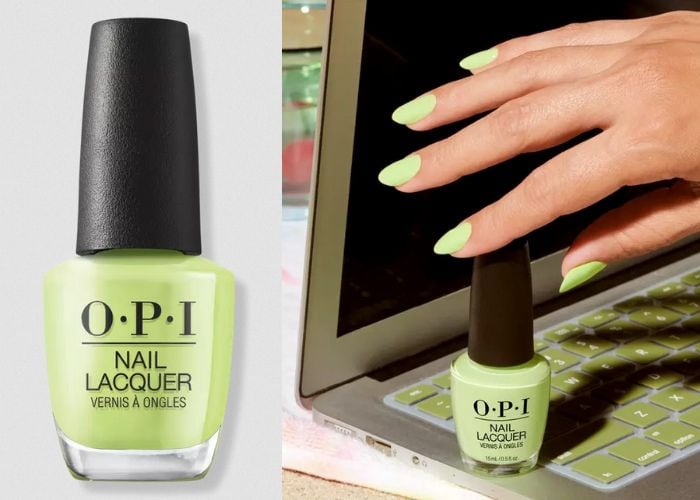 12. Essie Metallics Nail Polish in Reach New Heights, $10.00
You'll feel peachy keen with this orange color on your nails. Err…orange you glad you found this peach color? You know what, let's just leave the fruit out of this.
Available at Target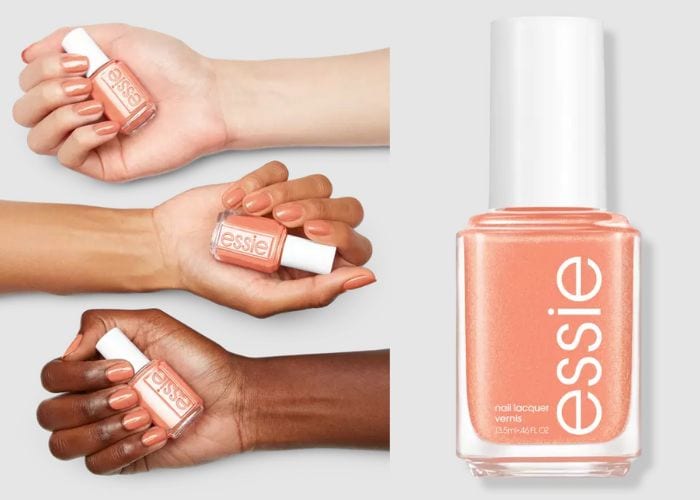 13. duri Nail Polish in Toxic
Take a trip to the jungle with this bright green shade. At least metaphorically. The humidity is way too much for us.
Available on Amazon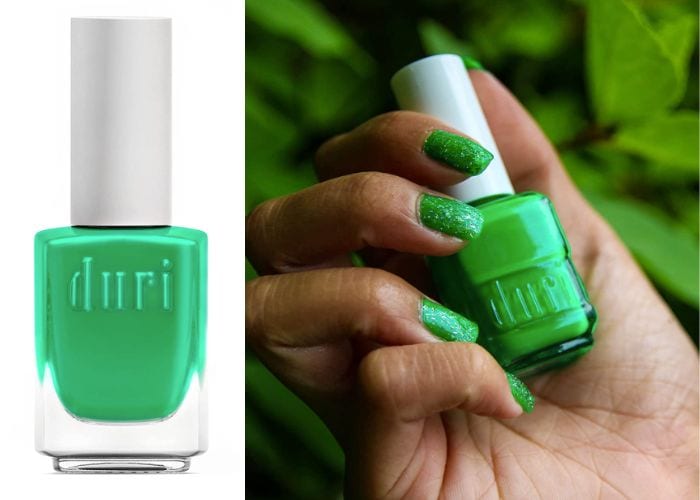 14. Static Nails Liquid Glass Lacquer in Baby Doll, $16.00
If summertime means wedding season, then you'll want to save, heart, and bookmark this soft pink shade. It's perfect for classy, formal affairs. Or at least events that are classy until Uncle George takes one too many shots.
Available at Static Nails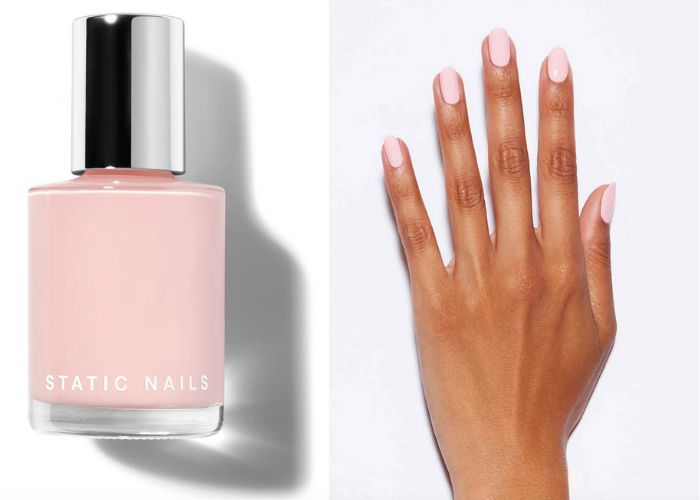 15. WitchCult Nail Lacquer in Ultraviolet, $12.00
Just try not to do the "Bejeweled" shimmer dance when you have this shiny, neon, purple polish on your nails. And now, good luck getting that song out of your head. Oops!
Available on Etsy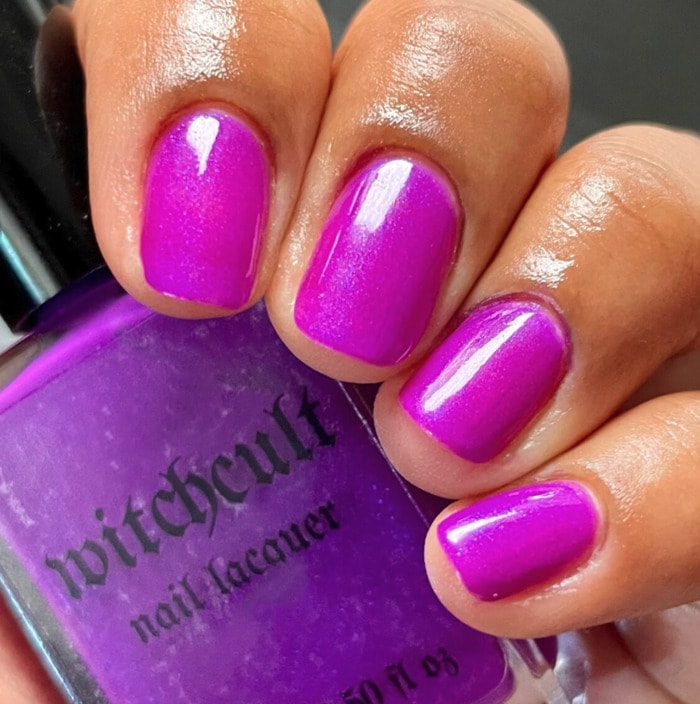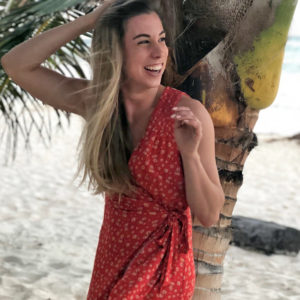 Latest posts by Hannah Rex
(see all)