These stunning, naturally-purple ube desserts will have you thinking differently about yams. Because we know how much time you spend thinking about yams!
Ube is a purple yam from the Philippines and it's starting to show up in everything from donuts to bread pudding. Pronounced "oo-beh," it's been steadily increasing in popularity in the last few years, in part because its violet color is pretty much a millennial dream come true. (This is what working in corporate America has done to us, friends).
Like other yams, ube's slightly earthy, nutty flavor is surprisingly mild in comparison to its Lisa Frank-like color, but it's not so savory that you think you're eating sweet potatoes for dessert.
If you can't find fresh ube at your local grocery store, you can get ube extract and dehydrated ube powder on Amazon.
9 Ube Dessert Recipes
Here are some of the prettiest ube desserts we could find!
1. Ube Halaya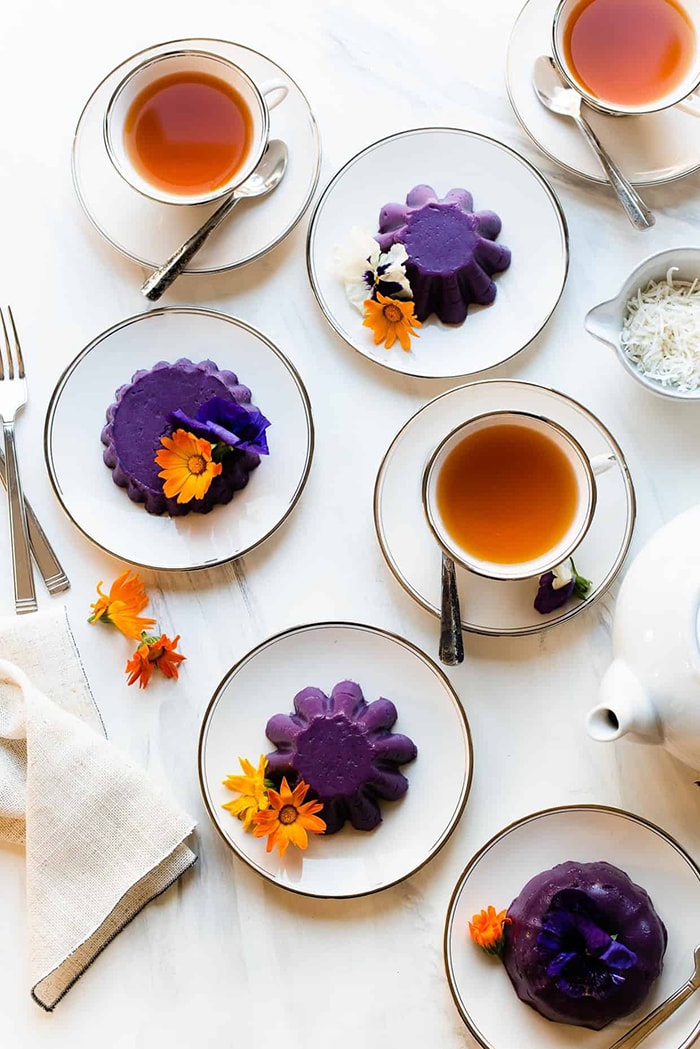 We are swooning over this Ube Halaya recipe by Kitchen Confidante. Her take on the traditional Filipino dessert has a consistency between pudding and jam. These galactic purple beauties are made with coconut milk, ube, sugar, and water and are a great way to make something impressive with very little effort.
2. Coconut Ube Mini Bundt Cakes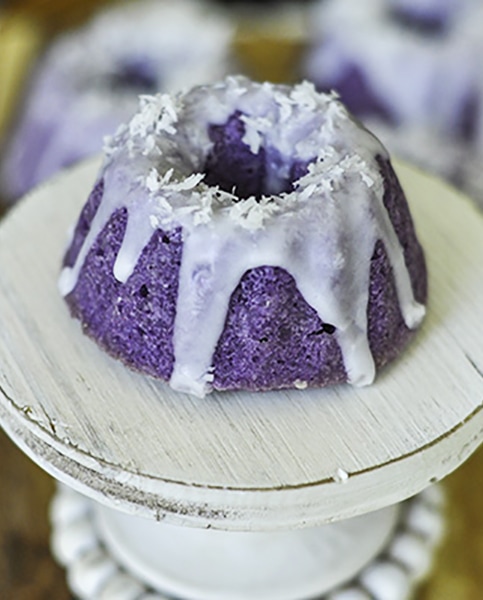 Did you know that coconut enhances ube's flavor? That's why you'll see so many recipes that feature both ingredients, like these Coconut Ube Mini Bundt Cakes by The Sweet & Sour Baker.
3. Ube Pancakes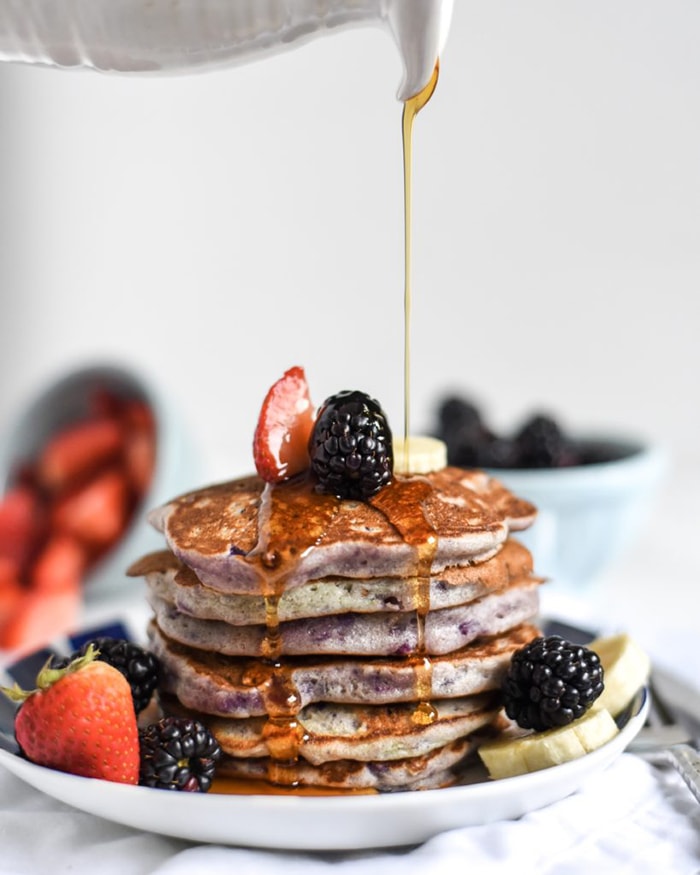 We are obsessed with these purple ube pancakes by Sweet Sundays and are pretty sure you all will be, too. Top them with a little butter and a little bacon and serve them with a lot of champagne and you've got the perfect brunch… er dessert.
4. Ube Cupcakes with Swiss Meringue Buttercream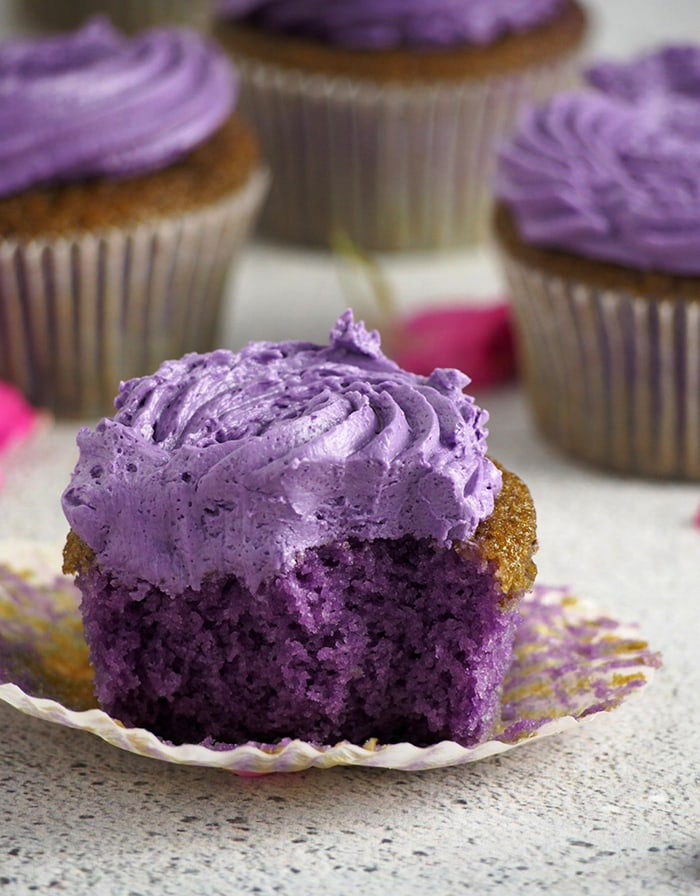 We know "moist" isn't usually the word you want to hear, but it's time we took it back. Because moist cupcakes are where it's at. And these violet ube cupcakes by Woman Scribbles certainly deliver.
5. Ube Crinkle Cookies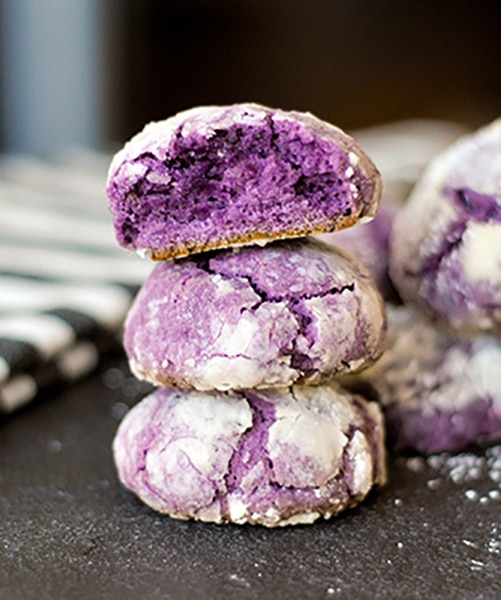 These bright purple Ube Crinkle Cookies by The Sweet & Sour Baker are like your normal chocolate crinkle cookie, just 8 million times more extravagant. That number is accurate — don't bother checking it.
6. Ube Custard Tart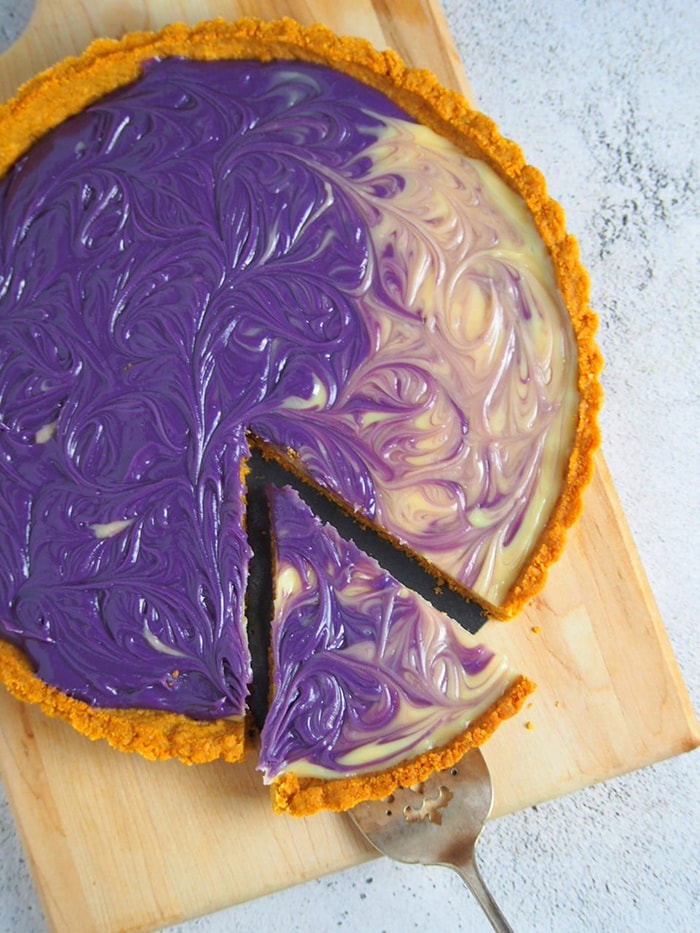 This Ube Custard Tart by Woman Scribbles belongs in the MoMA, but we'd also prefer not get kicked out of a museum again for touching the art. When you make this dessert, create your own swirl design with the help of a toothpick (and someone to keep a lookout for guards).
7. No-Churn Ube Ice Cream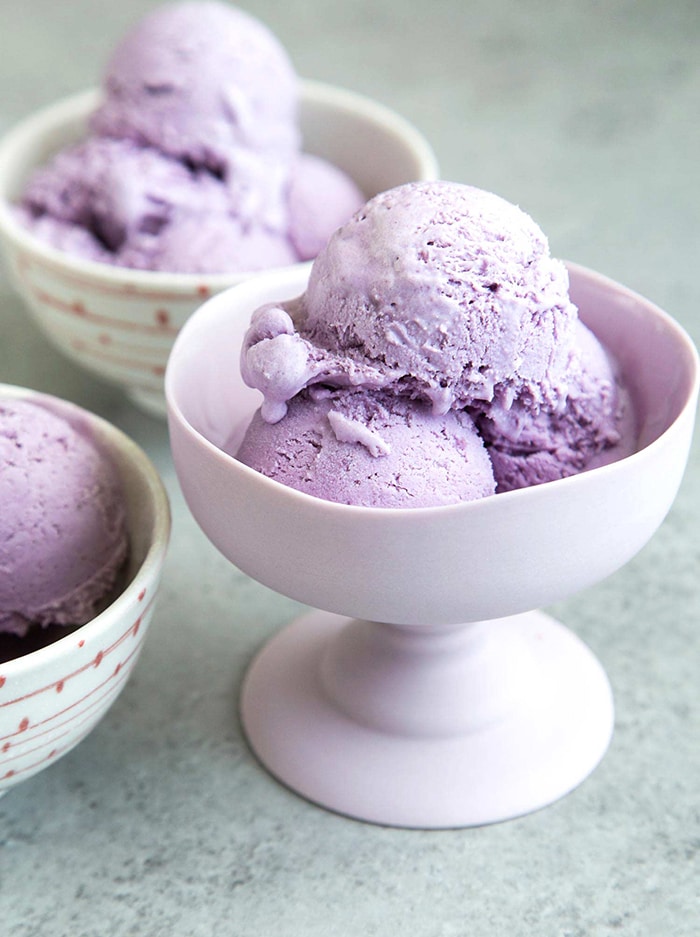 This ube dessert by The Little Epicurean combines ube halaya, and a classic ice cream base to make a creamy lavender treat.
8. Ube Milk Bread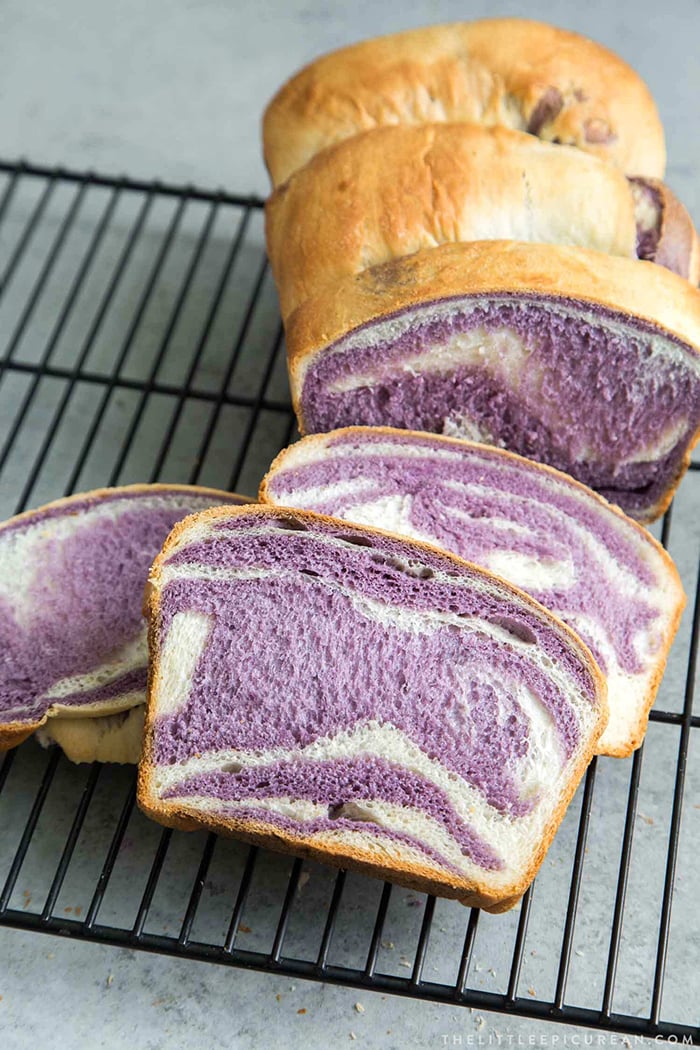 We love the pretty purple pattern on this Ube Milk Bread recipe by The Little Epicurean! It reminds us a little of babka, and just looks so fluffy and pillow-like that we aren't sure if we want to eat it or sleep on it. Update: Definitely just eat it, unless you like smushed bread and crumbs in your hair. Live and learn!
9. Ube Donuts with Coconut Glaze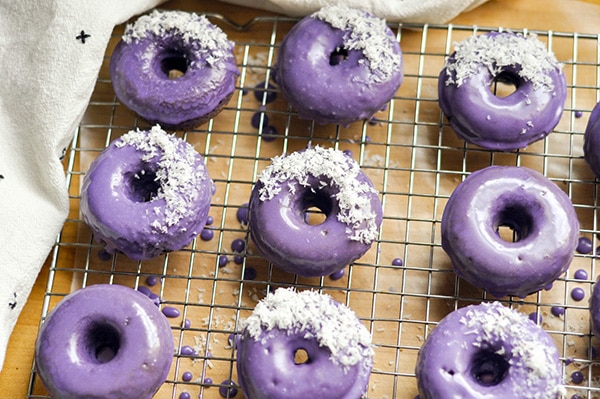 Move over Dunkin, there are some new donuts in town. Purple is the new pink with these lavender-colored frosted ube donuts by The Sweet & Sour Baker. Hear that Pantone?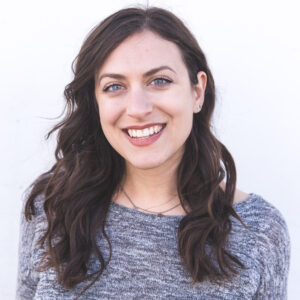 Latest posts by Kelsey Frey
(see all)