On a scale of 1 to Homer Simpson, how much do you love donuts? There are plenty of donut tattoos out there to give you some inspiration and encourage your next Krispy Kreme run.
We saw a lot of donuts with pink icing and vibrant rainbow sprinkles, but no matter what type of donut you want to permanently etch on your skin, there's definitely plenty of ideas to go around. (And we've got more donut puns if you need those too.)
Do you think you can tip a tattoo artist in donut holes? Asking for a friend.
20 Donut Tattoos You'll Be Craving Next

1. What our mascot wants it gets. Photo by David Esteban Ramírez.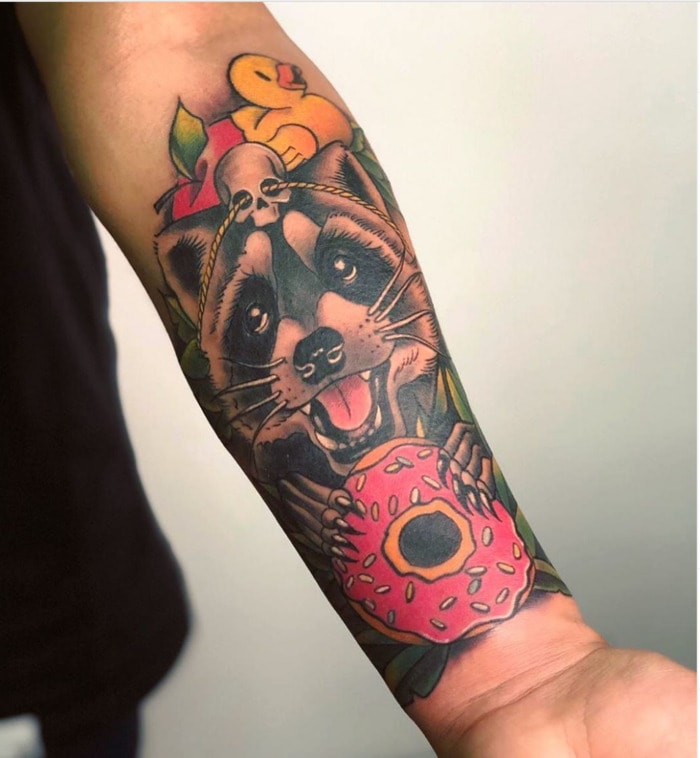 2. This is the kind of ring we'd journey across Middle Earth for. Tattoo by Eli Falconette.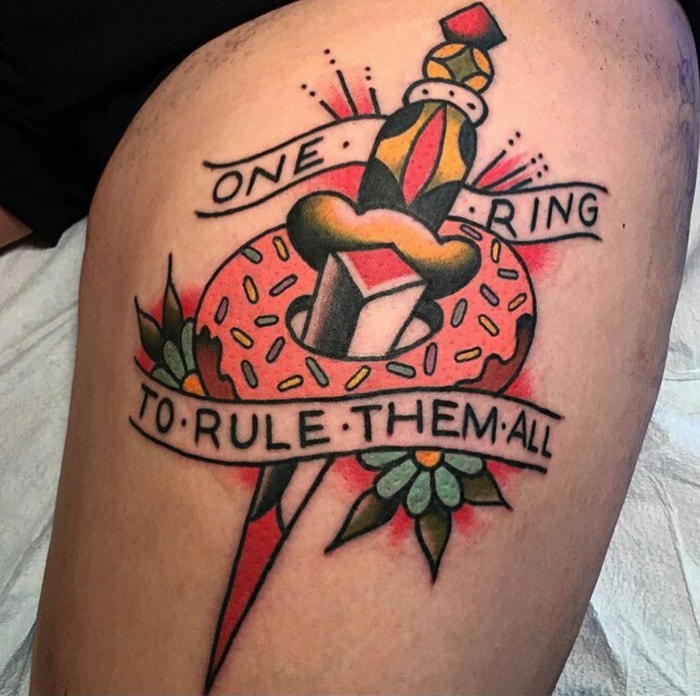 3. For this level of commitment, we'd be ok if Krispy Kreme wanted to give us free doughnuts for life. Tattoo by Don Taylor.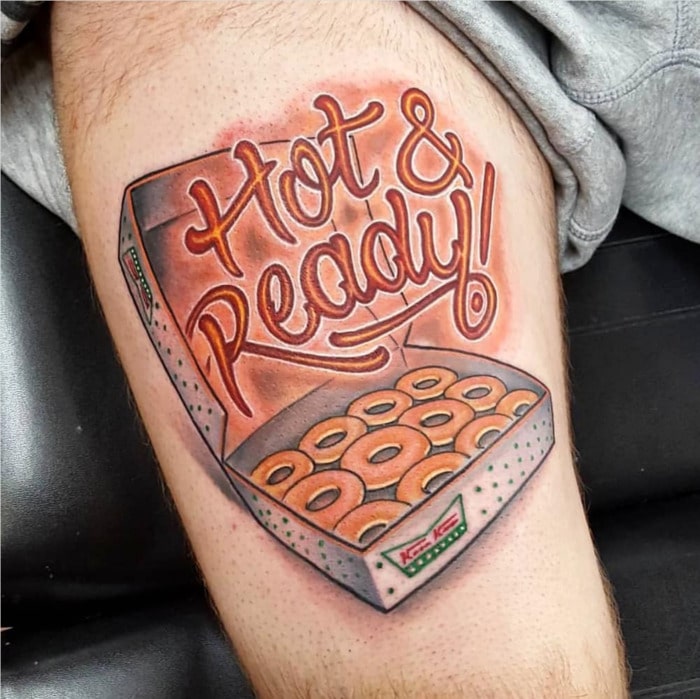 4. Agreed. Ink by Rachel Baldwin.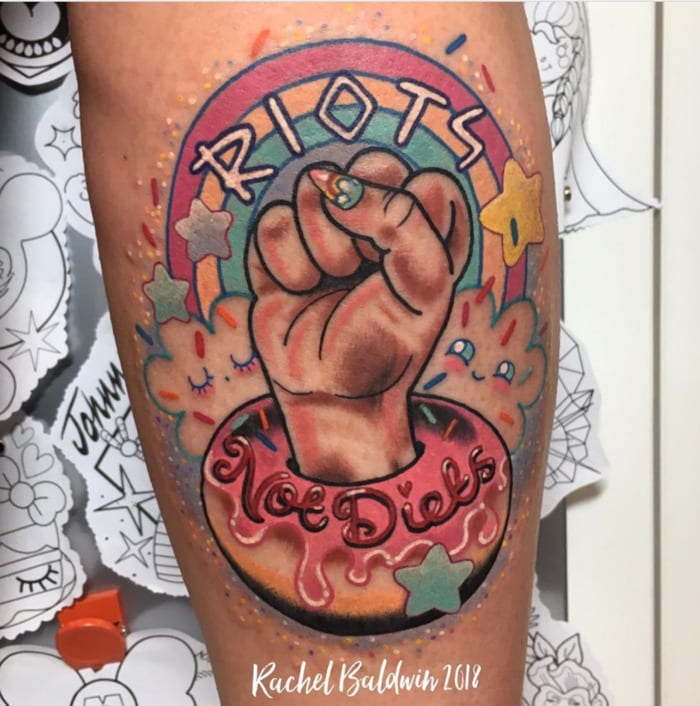 5. The Narwhal's "horn" is really a tooth. A sweet tooth perfect for holding fried dough. Tattoo by Meri.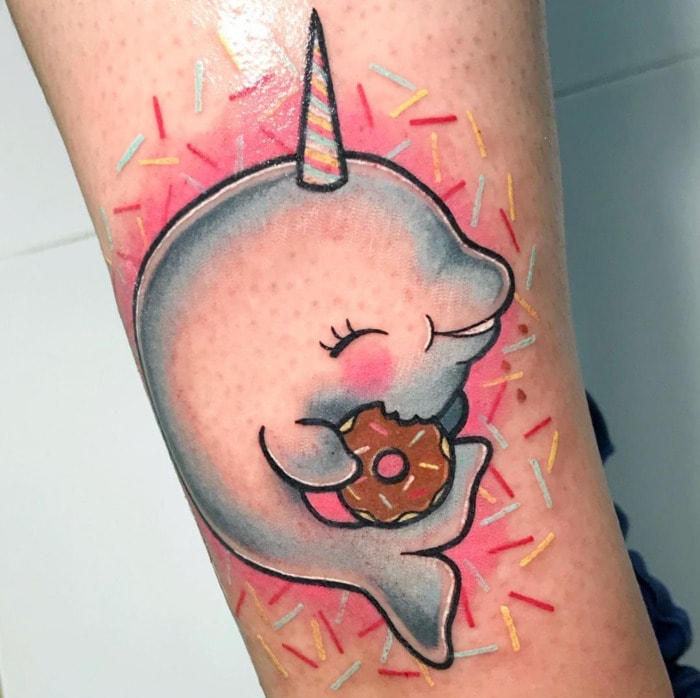 6. This tattoo by Andrés Acosta is definitely out of this world.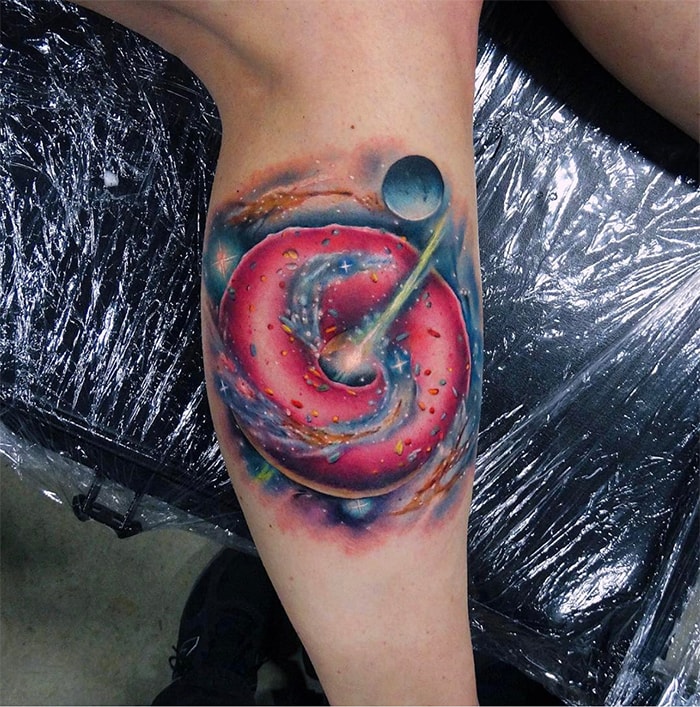 7. You know we're gonna eat you, right? Well, this is awkward. Tattoo by Alexander Voron.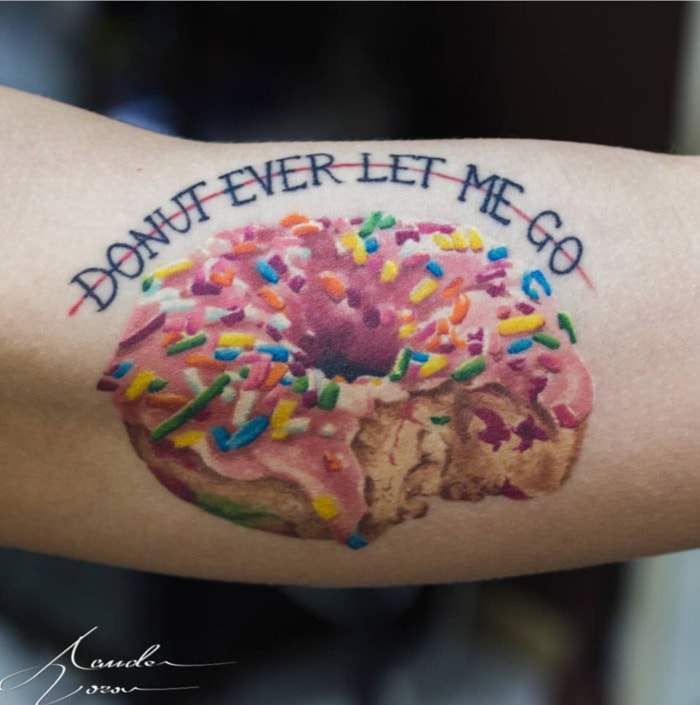 8. Just so you know, when you talk about flying saucers, this is what we're thinking about. Ink by Kai Söderström.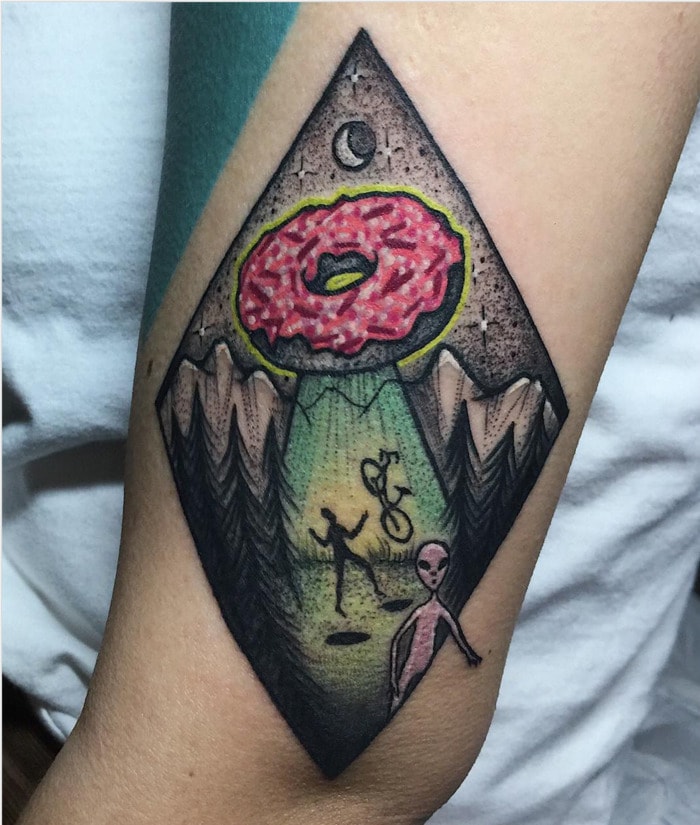 9. Cats are why we have trust issues. Tattoo by Iris-Lys.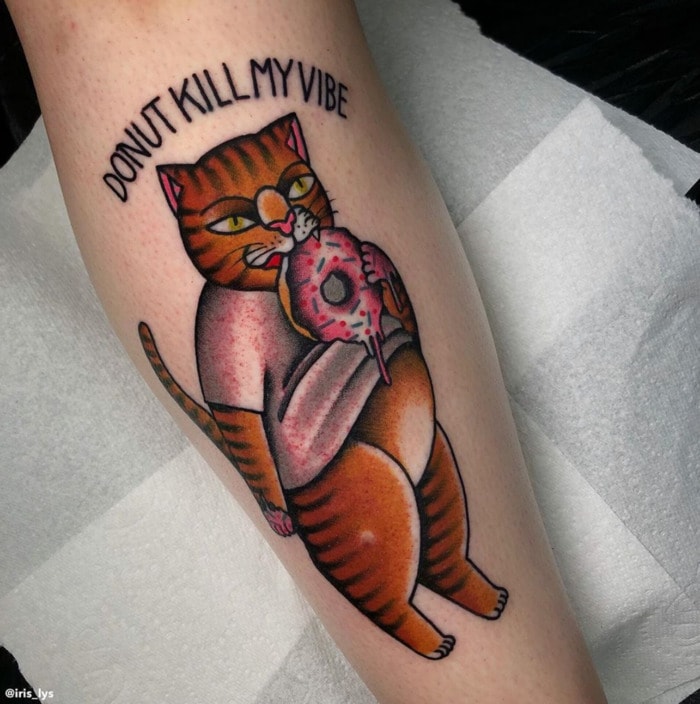 10. We shouldn't have to say this again, but for the last time, doughnuts are not a flotation device. Tattoo by Jessica Leigh.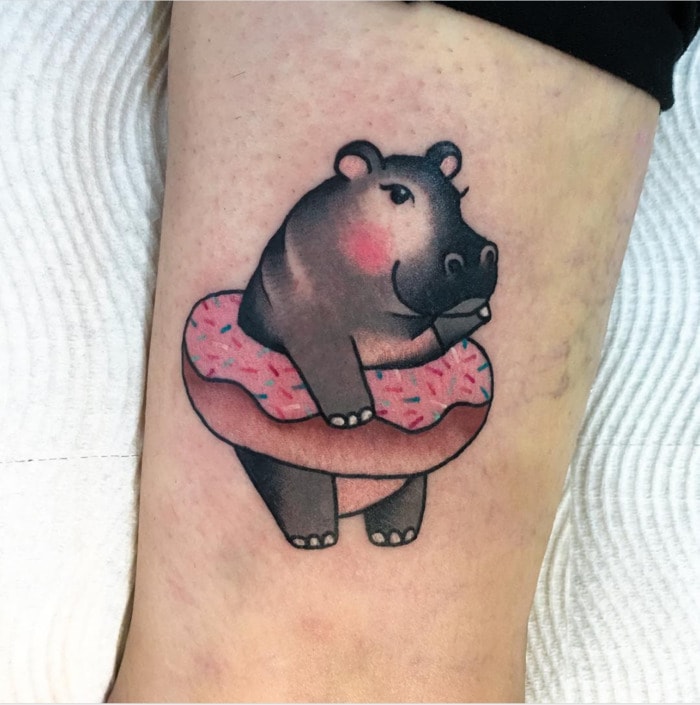 11. This tattoo at Rise Tattoo gives a whole new meaning to the Milky Way.
12. The best fairy godmothers travel by donut. Tattoo by Jen. and original design by Blad Moran.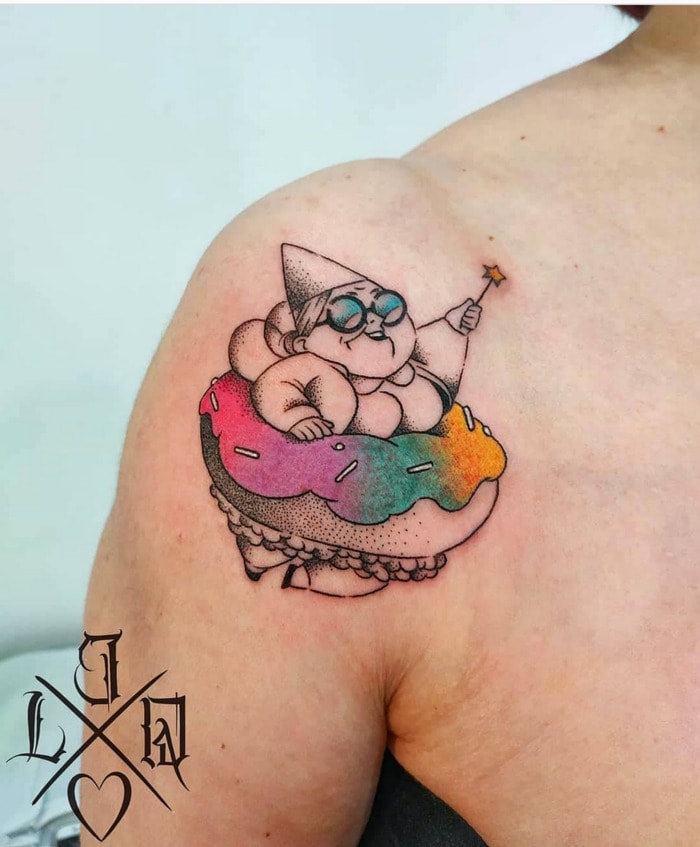 13. Donuts forever. Like forever ever. Tattoo by Micah McCoubrey.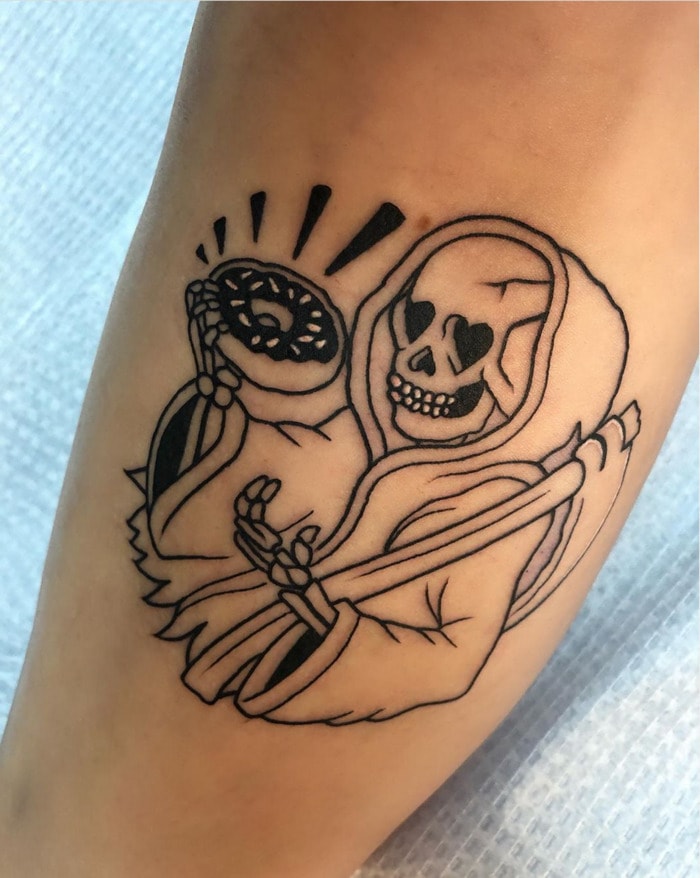 14. Alexis Haskett perfectly captures Lisa Frank meets Rainbow Brite. Our 90s heart is aflutter.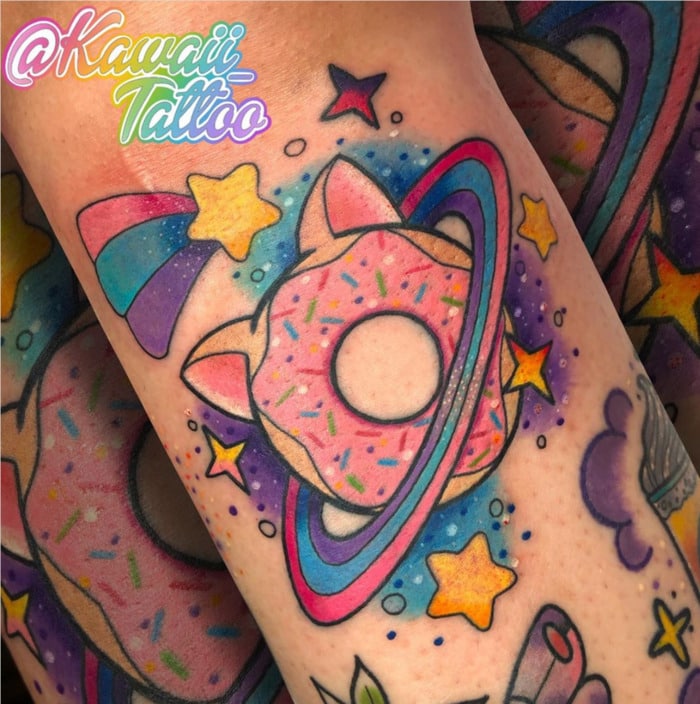 15. Well, there are worse ways to go. Ink by Lilly Meraviglia.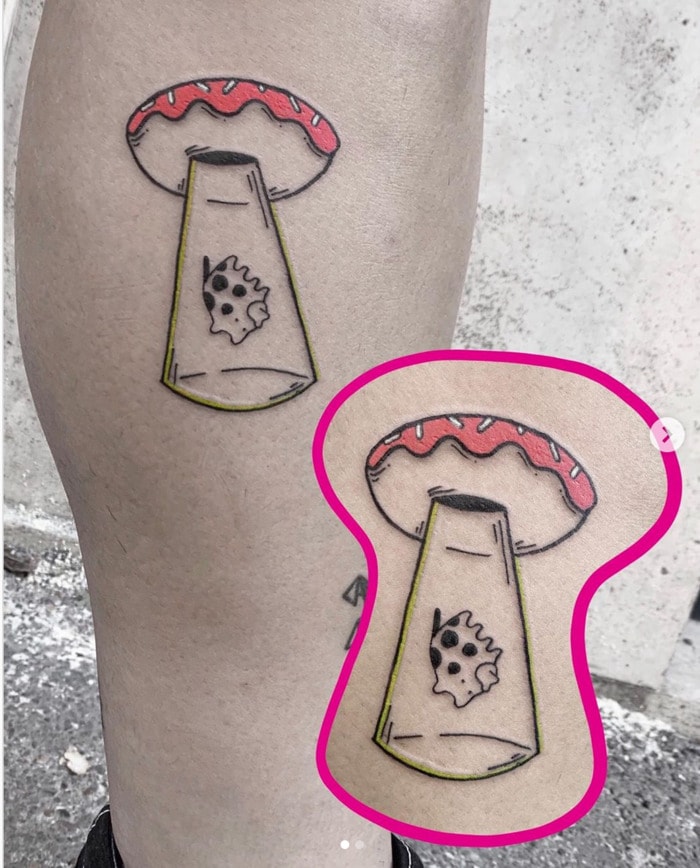 16. Mr. Fluffers loved our donuts. Also getting diabetes. Tattoo by Teresa Andrews.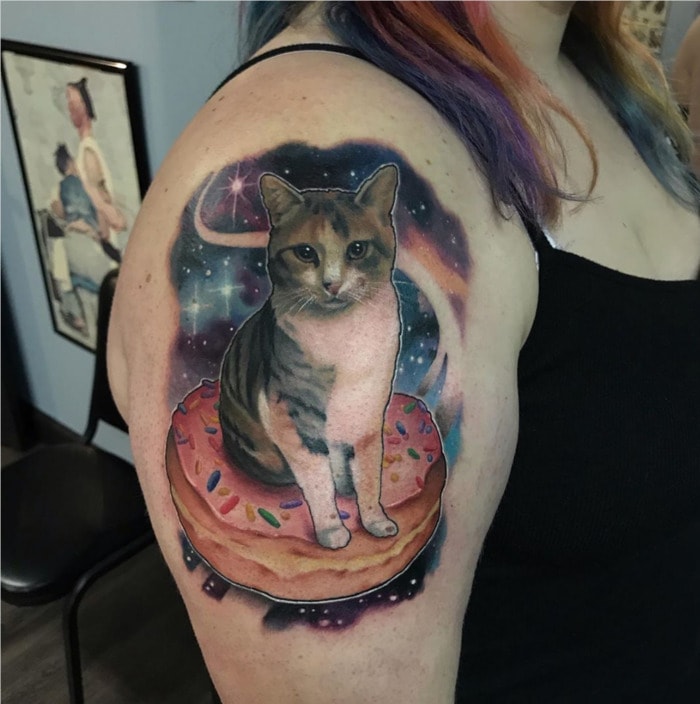 17. T. rex was never angry. He just wanted donuts. And a Stegosaurus to wash them down. Is that so much to ask? Thanks to Tirana for addressing his wishes.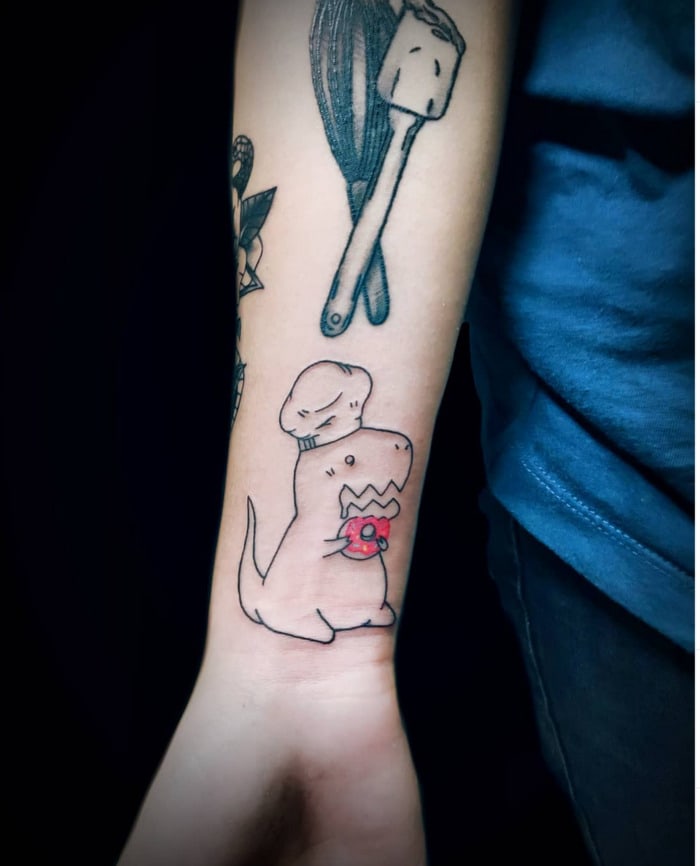 18. Be like Marie. Work hard, play hard, eat donuts. Ink by Paisley Poptart.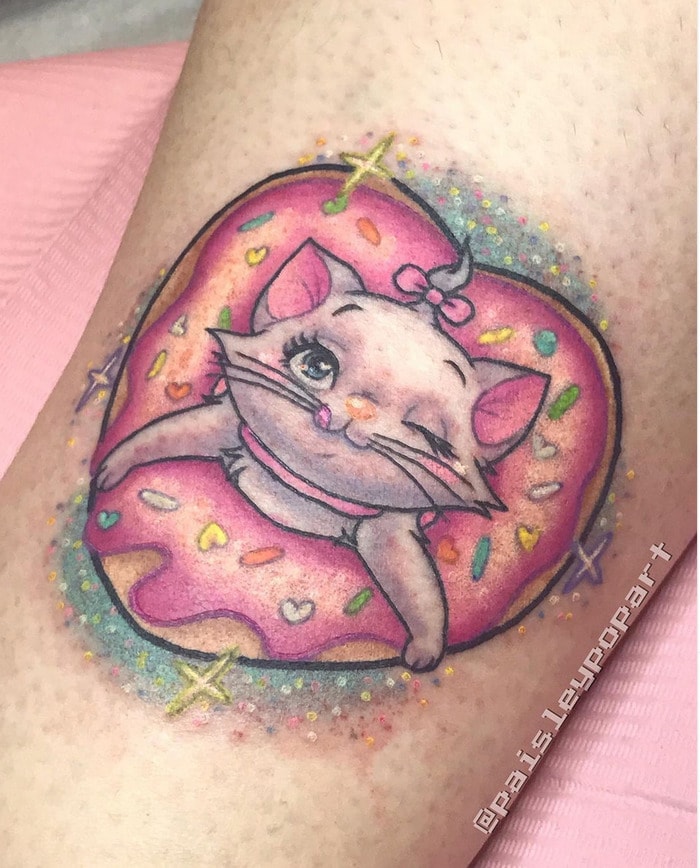 19. The perfect pair. Tattoo by Becky G demonstrates why.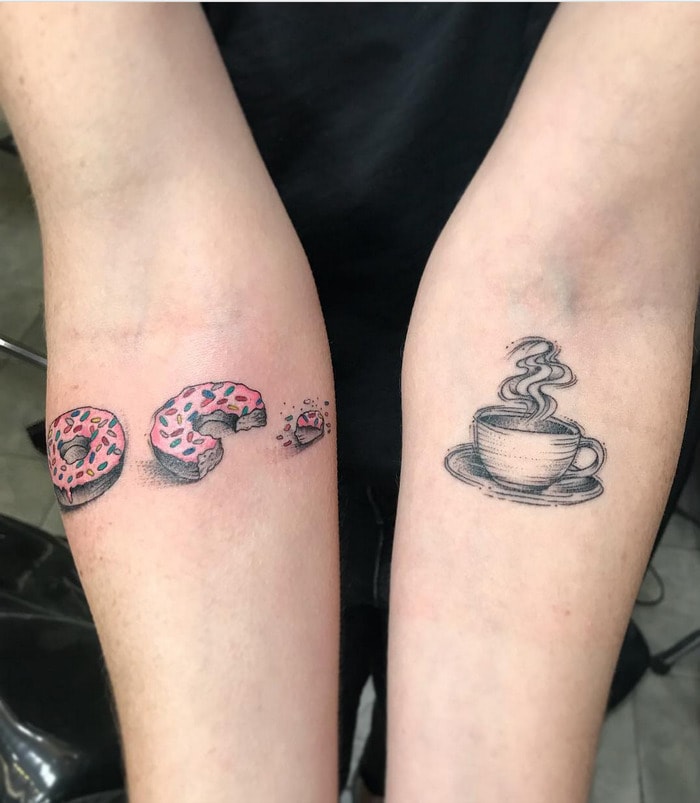 20. We could get used to this kind of ball and chain. Tattoo by Eli Falconette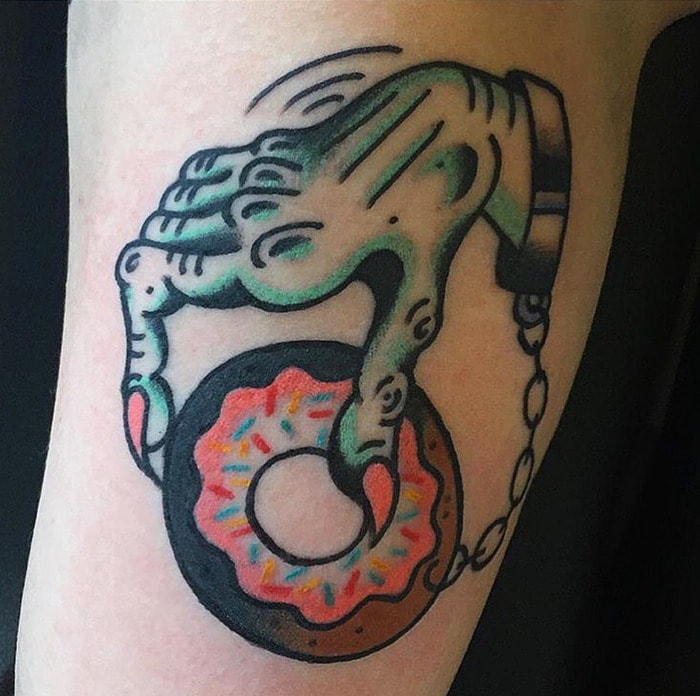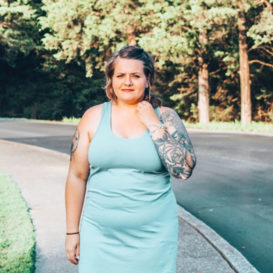 Latest posts by Ashley Hubbard
(see all)