This year, for Halloween, McDonald's is bringing back our childhood. For kids, it's in the form of the plastic Halloween buckets that served Happy Meals.
For adults, it seems they've run our childhood through the event horizon.
Because, sure, we're getting an Adult Happy Meal, except that it's in the form of a nightmare thanks to help from the Cactus Plant Flea Market.
Starting on October 3rd, when you order your Happy Meal, you'll be treated (though, perhaps tricked would be the correct nomenclature) to an uncanny valley version of one of four toys, three of which are classic McDonald's characters.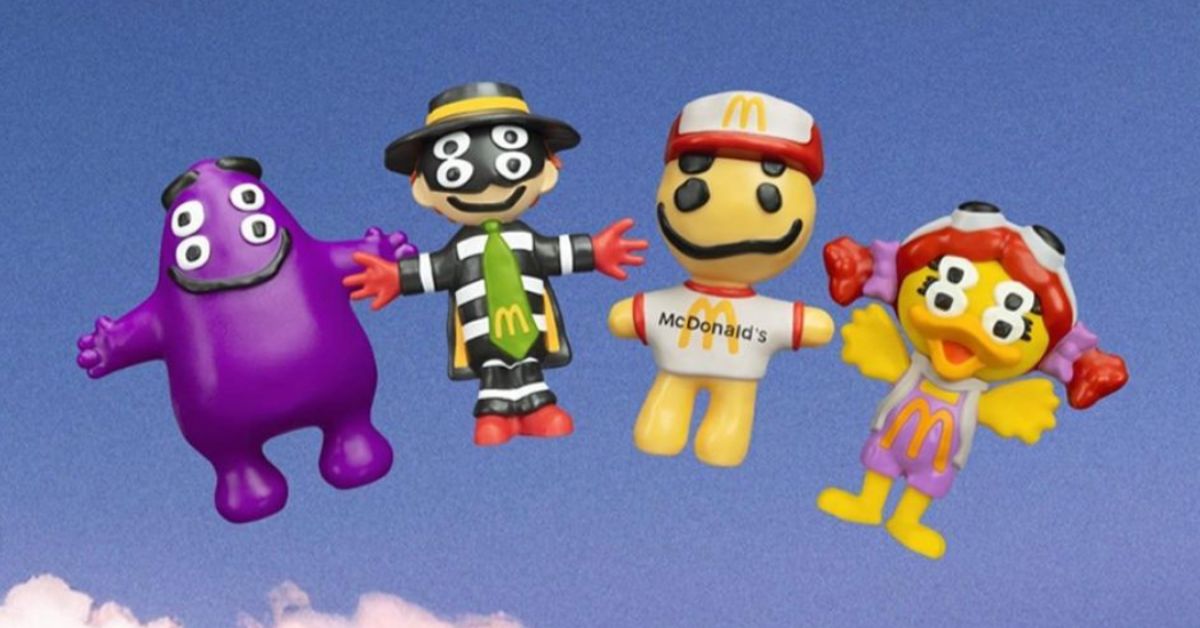 Later, from October 18th to October 24th, the three retro Halloween buckets featuring white ghost, orange pumpkin, and green witch faces will appear at McDonald's.
Those buckets will each have a toy inside (and the Happy Meal), but only one color will be stocked per McDonald's at one time.
We have some thoughts about this regarding sustainability, McDonald's suspect farming practices, and so on, but this is besides the current point. The point here is WTF is going on with the Adult Happy Meals.
The packaging and toys are a collaboration between the fast food chain and Cactus Plant Flea Market. Which is fine. Except for the fact that the toys and image below of the McDonald's characters saying us "we love 2 c u ::)" is making us feel like we've stepped into another dimension where things have gone horribly horribly wrong.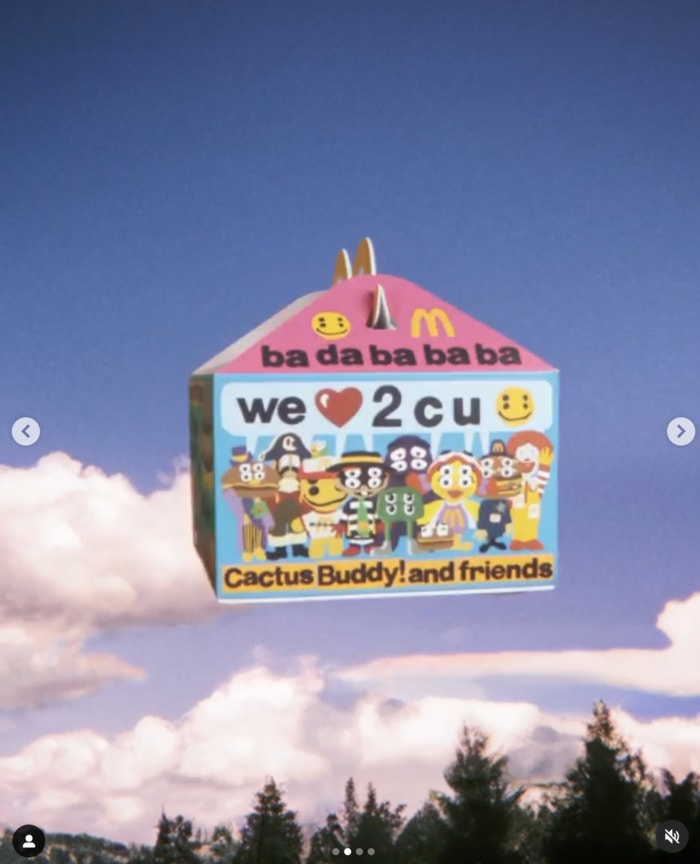 What Is Cactus Plant Flea Market?
Cactus Plant Flea Market is an apparel and accessories brand launched in 2015 by Cynthia Lu. In the past, they've collaborated with Travis Scott, Nike, the Anti-Social Social Club, Kid Cudi, and other household names that sneakerheads and anyone who follows Hypebeast loves.


That, however, does not explain why on earth Grimace has four eyes. The oversized grape was already very strange looking. Did he really need another set of eyeballs?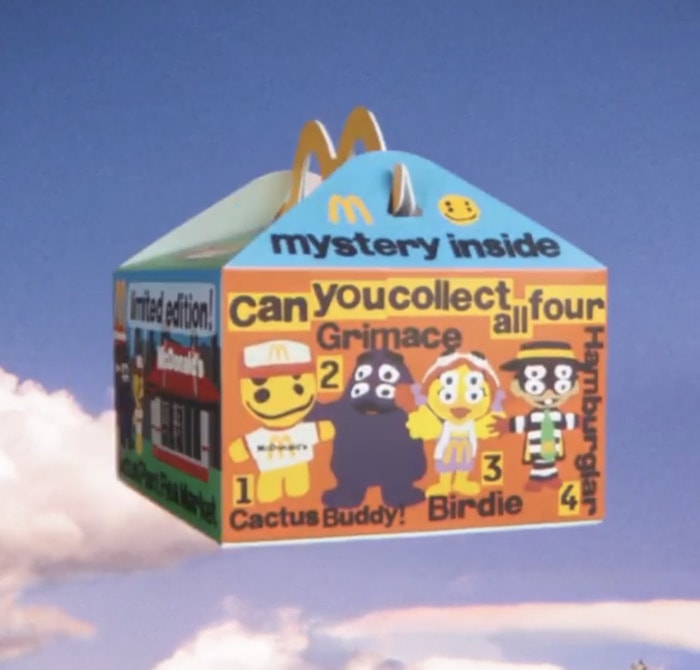 What Do You Get In Your McDonalds x Cactus Plant Flea Market Adult Happy Meal?
Inside, you'll receive either a 10-piece chicken nuggets (nuggies for all you Wall Street Bets folks), or a Big Mac along with one of four haunted versions of Grimace, The Hamburgular, Birdie, or the CPLM's mascot, Cactus Buddy!
And, insomnia.
If you purchase the Cactus Plant Flea Market Box via the McDonald's app, you'll be entered for a chance to win exclusive branded t-shirts, a Grimace chair, and more. Gulp.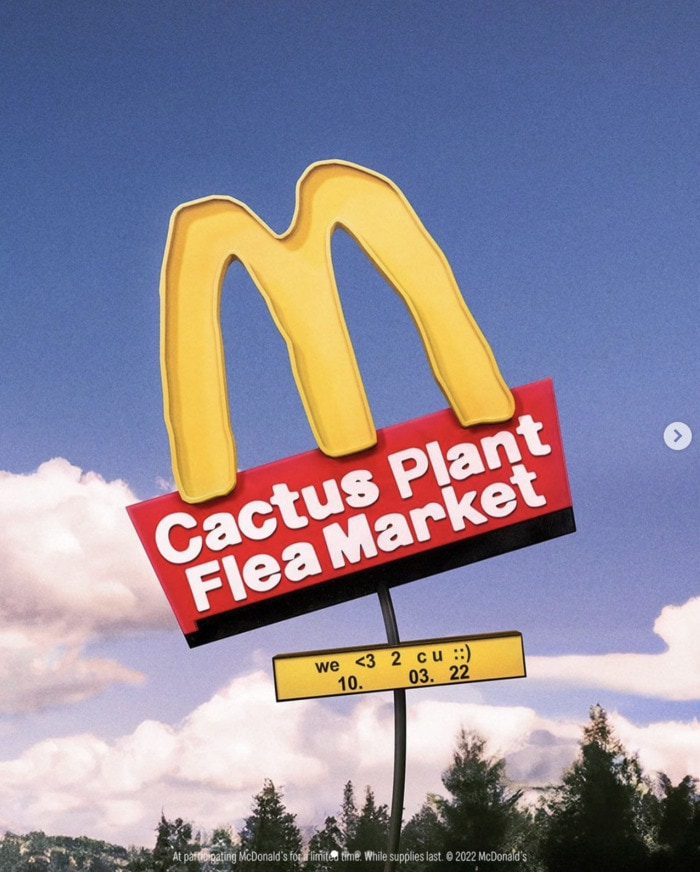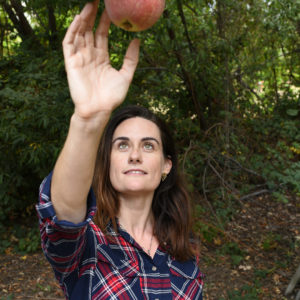 Latest posts by Rebecca Swanner
(see all)