It's taken General Mills some time — 52 years, not that we're counting — but, the first female member of the Monster Cereal squad is on her way to shelves soon. And, by soon we mean this summer. Though last time we checked the calendar Halloween was in the fall.
Not that that's stopped ever us from celebrating the holiday early. So, meet Carmella Creeper, the newest member of the ghoulish cereal crew. Who happens to look like a Bratz Doll crossed with a 90s rave DJ. With just a touch of Bride of Frankenstein in there if you squint… a lot.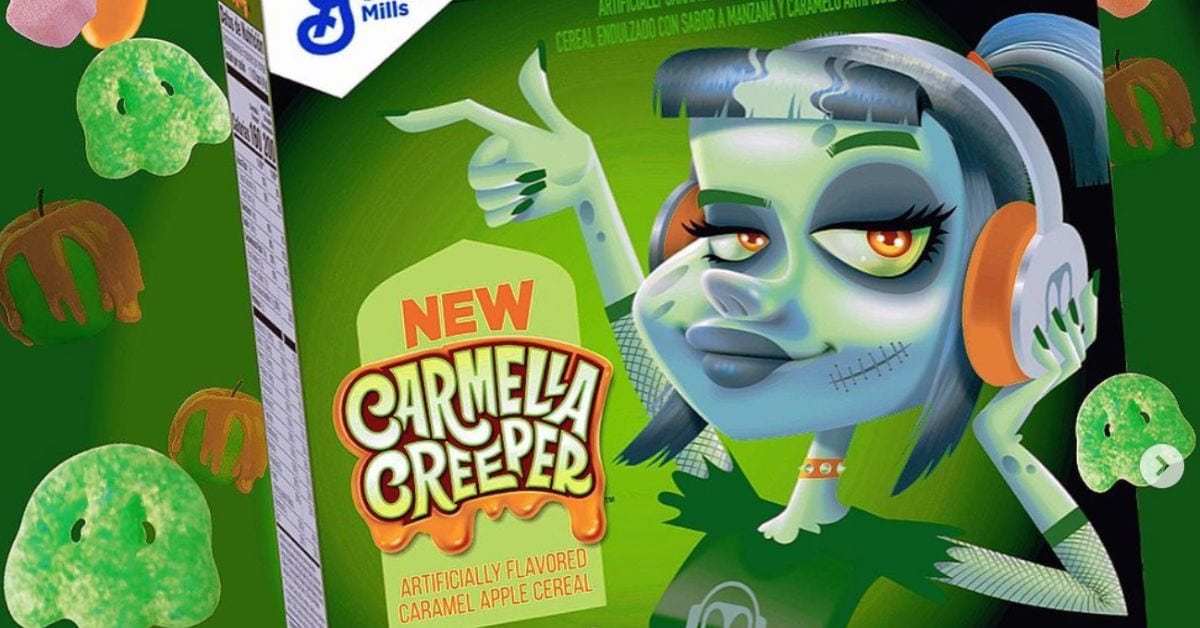 What Will the Carmella Creeper Cereal Taste Like?
Carmella Creeper Cereal is a caramel apple-flavored cereal with green, ghost-shaped puffs. It also features pink and orange Monsters Marshmallows, which look more like The Blob than they do Frankenstein and other classic Halloween monsters.
According to the comic on the back of the cereal box, the Creeper-wearing Carmella is Franken Berry's long lost cousin.
How strawberry and caramel apple are related is beyond our understanding of food science, but our comments are open for you to explain that one to us. Please use small words.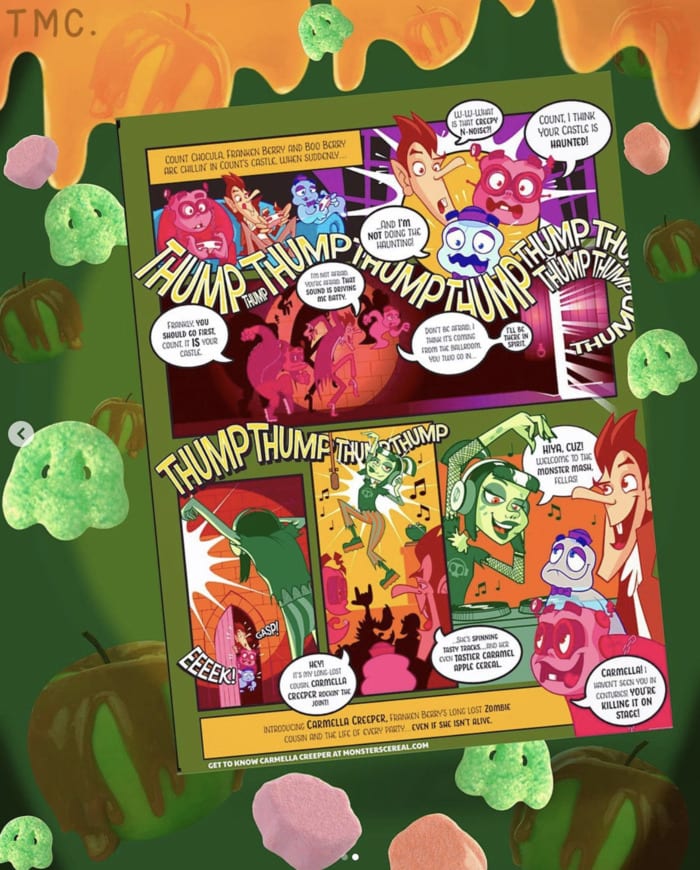 When Can I Get The New Monster Cereal Flavor?
According to sources like Markie Devo and TMC reviews, reportedly, soon. There are rumors the cereal will be available as soon as this summer. And that there will also be a Monsters Remix that features all six characters.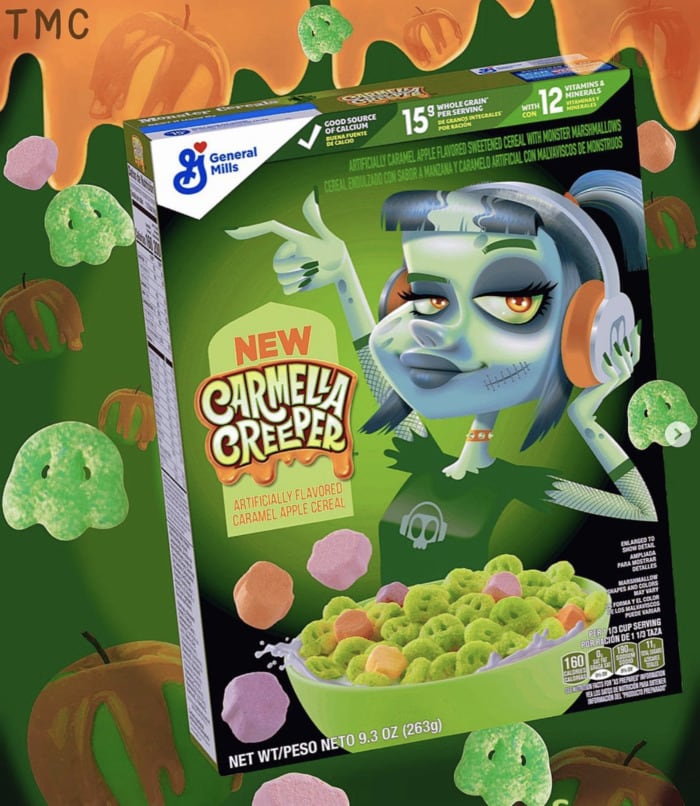 What Other Monster Cereals Are There?
There are six General Mills Monster Cereals in total and, Carmella is the first new character in 35 years.
Though the spooky breakfast treat used to be available year-round, Count Chocula, Boo Berry, and Franken Berry are now regulars on grocery store shelves come Halloween time only.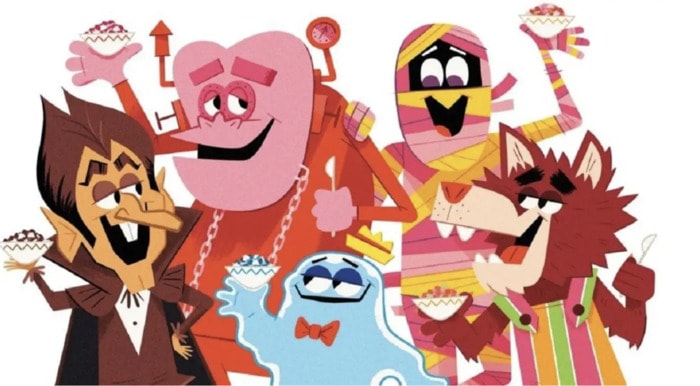 And Frute Brute and Yummy Mummy only pop up so often. Like in 2013, when General Mills released all five cereals for Halloween or briefly in August 2022 after the success of their 50th anniversary cereal Monster Mash.
Here's each cereal's debut date (with seemingly no regard for seasonality):
Count Chocula: March 1971
Franken Berry: March 1971
Boo Berry: February 1973
Frute Brute: 1974-1982
Fruity Yummy Mummy: 1988-1992
Carmella Creeper: 2023
The Mother of all Monster Cereals, Monster Mash Cereal—a 50th anniversary reunion of all five monsters—has newly discovered box art! Thanks to Mikey H for sharing pic.twitter.com/jHef0HBE8A

— Cerealously 🥛🥣 (@cerealouslynet) May 9, 2021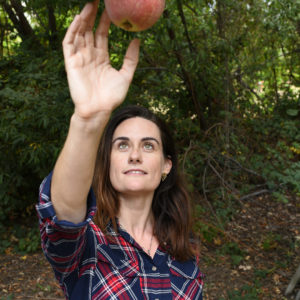 Latest posts by Rebecca Swanner
(see all)