We love this recipe for Peanut Butter Chocolate Overnight Oats. With just four simple ingredients, you can make an easy breakfast that's high in protein, rich in fiber, and get your peanut butter chocolate fix!
Is there a better combo than chocolate and peanut butter? We think not, so that's why we combined them to make this quick breakfast recipe.
Love overnight oats? Check out this basic overnight oats recipe!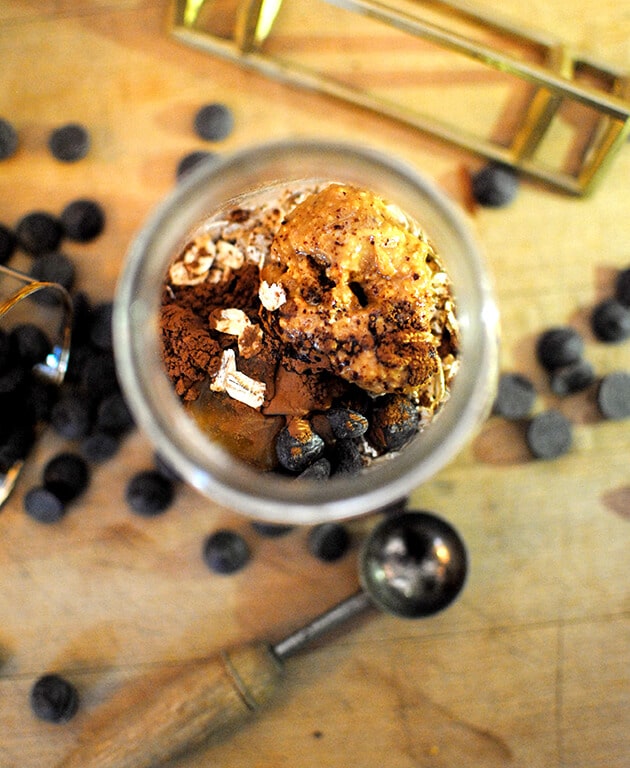 Why Should I Try Peanut Butter Chocolate Overnight Oats?
Overnight oats — of the peanut butter chocolate variety (or in general) — are inexpensive, can be modified in all sorts of ways, and they take literally 5 minutes to put together!
Overnight, the oats soak up the moisture of the liquid and create a hearty, fiber and protein-rich breakfast. And, you've got to admit, oats + milk/alternative milk + berries/nuts/nut butter is a pretty yummy breakfast combo.
Also, I'm so excited that overnight oats are now trendy ever since set-it-and-forget-it became hip. Instant pots, slow cookers, overnight oatmeal, and chia pudding are all cool.
The last one can just go away. It tastes like slime.
But, I'm really just happy that something other than kale is popular! Anyone else feel like we were going to be stuck with it forever? Not that, you know, I don't love kale, but it was quickly on its way to becoming that lingering guest at the party that was never. going. to. leave.
Peanut Butter Chocolate Overnight Oats Variations

It's easy to make this recipe your own! Here's a few ideas you can try:
Swap the nut butter. Substitute cashew butter, almond butter, or crunchy peanut butter for creamy peanut butter.
Try different types of chocolate. Dark chocolate and milk chocolate will have their own flavor, as will cacao nibs!
Change up the milk! Dairy milk, oat milk, or macadamia nut milk would all be fantastic. Or use Greek yogurt for more protein.
Add banana! Just don't add it until the morning unless you like mushy banana.
Add chia seeds for more fiber. Just kidding. Don't do that. Those things are the worst.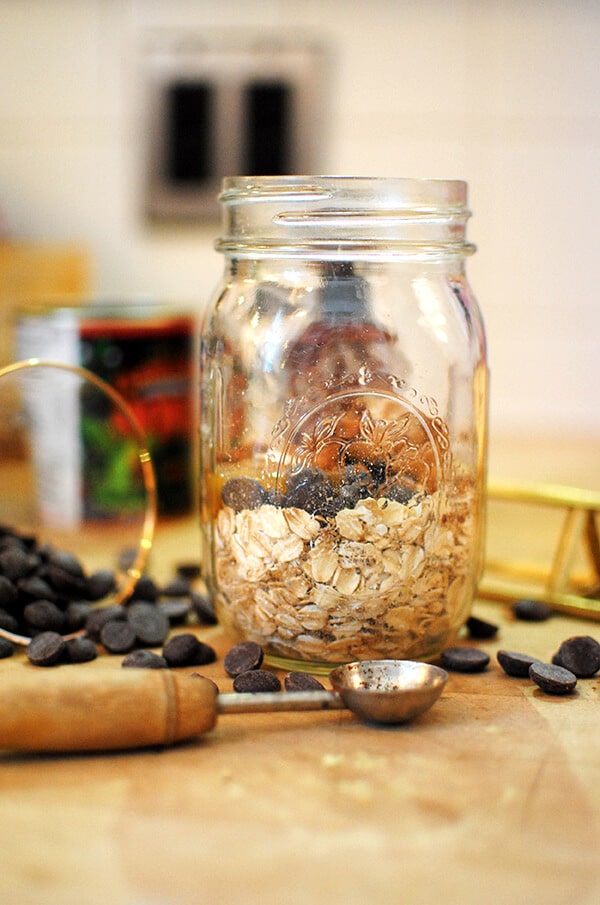 Peanut Butter Chocolate Overnight Oats
Print Recipe
Peanut butter chocolate overnight oats are an easy and affordable breakfast that's made with just four ingredients!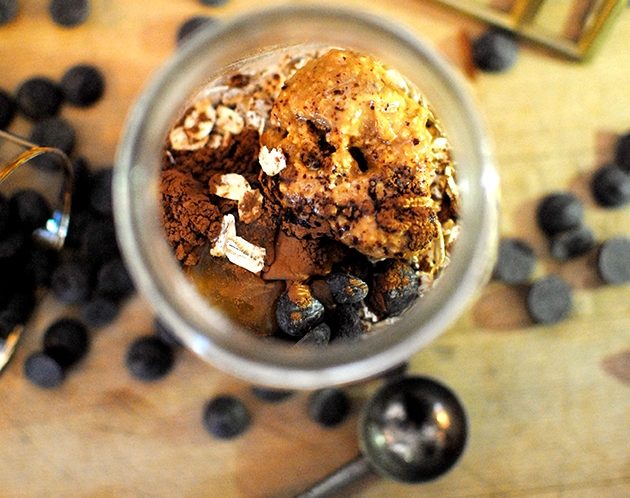 Servings: 1 jar
Ingredients
½ cup rolled oats
1 Tbsp peanut butter (creamy or crunchy)
1 Tbsp chocolate chips
½ cup milk
Instructions
Put oats in mason jar.

Add peanut butter and chocolate chips and mix together with the oats.


Add milk and swirl until all ingredients are combined.


Put lid on jar, tighten, and place in fridge overnight.
Nutrition Facts
Peanut Butter Chocolate Overnight Oats
Amount Per Serving (1 jar)
Calories 418 Calories from Fat 171
% Daily Value*
Fat 19g29%
Saturated Fat 7g44%
Monounsaturated Fat 1g
Cholesterol 12mg4%
Sodium 119mg5%
Potassium 334mg10%
Carbohydrates 50g17%
Fiber 7g29%
Sugar 17g19%
Protein 14g28%
Vitamin A 100IU2%
Calcium 160mg16%
Iron 3.2mg18%
* Percent Daily Values are based on a 2000 calorie diet.
Did you make this recipe?
Leave a review below, then take a photo and tag @letseatcakeblog on Instagram so we can see it!
Are Overnight Oats Expensive?
The cost per serving for this recipe? $1.20.
I bring this up as this post is part of the Foodies Fighting Hunger movement. We're a group of food bloggers who have come together to raise awareness about the fact that 1 in 7 Americans struggles with hunger by creating a meal that costs less than $5 to make.
No matter what your income, you're probably living on some sort of budget. And perhaps there have been times in your life when you've struggled to make ends meet. I know there have been for me. But I still can't help but be shocked that 48.1 million Americans (including 15.3 million American children and 5.4 million seniors) struggle with hunger or food insecurity.
Take a moment and mentally combine the populations of New York City, Chicago, and Los Angeles. That's how many children in this country struggle with hunger. Mississippi is the state that struggles the most, and 22% of those living there are food insecure, meaning they do not have consistent access to adequate food due to money or resources at times during the year.
If you're as struck by these numbers as I am and want to help, here's how:
• Add your voice to the advocacy campaigns MAZON is working on.
• You can educate yourself and others about the state of hunger in this country and beyond.
• Donate to or volunteer at your local food bank. Here's a food bank finder to make that easier.
Foodies Fighting Hunger Recipes: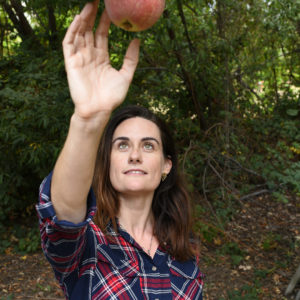 Latest posts by Rebecca Swanner
(see all)