You don't need an excuse to splurge on gourmet cupcakes, but leaving the confines of your house to pick up some and get away from your roommates isn't the worst you could come up with. So, here are 13 Black-owned bakeries to check out… just probably not all in one day.
13 Black-Owned Bakeries We Want to Visit, Like, Now
Chicago, IL
Maya-Camille Broussard started her Chicago bakery to serve savory pies, quiches, and tarts, and also to uplift her community. Justice of the Pies doesn't just change lives with their delicious baked goods. They also do an annual pie drive to help raise money for Cabrini Green Legal Aid which provides legal assistance for families living in poverty.
If you're feeling inspired, sign up for a cooking class hosted by Broussard or just opt for a slice of the Chocolate Bacon Bourbon Pecan Pie. Don't eat chocolate? Who hurt you? Fine. Then we guess one of these Lavender Blueberry pies will do.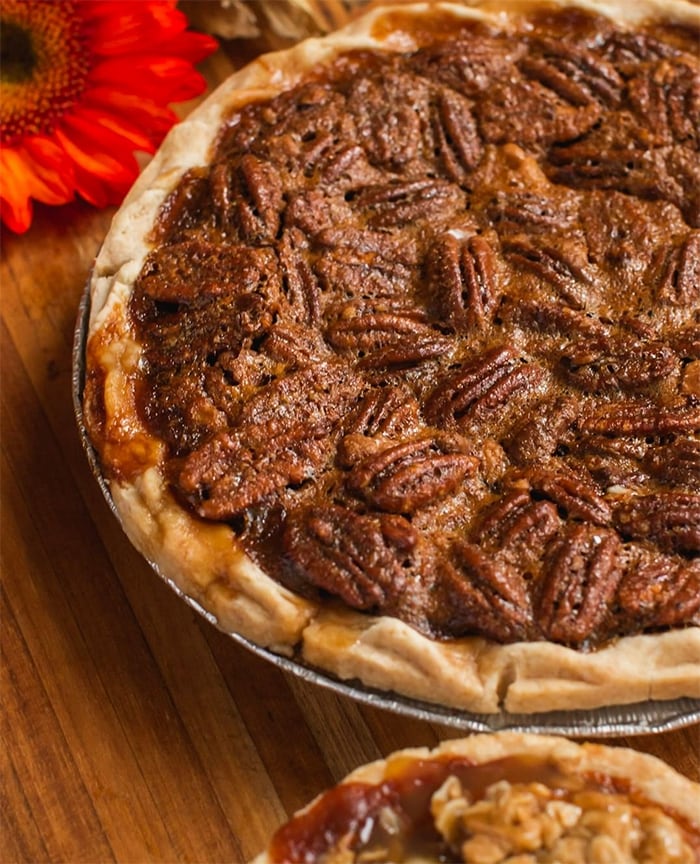 Washington, DC
The Sweet Lobby is known for their incredible cupcakes and the fact that Founder Dr. Winnette McIntosh Ambrose won an episode of Cupcake Wars and Chopped. Baking is all about chemistry and Ambrose has a chemical engineering degree from MIT. Oh, and a PhD in biomedical engineering from Johns Hopkins. All of this is to say her Caramel Apple Cupcakes are perfect. Scientifically speaking.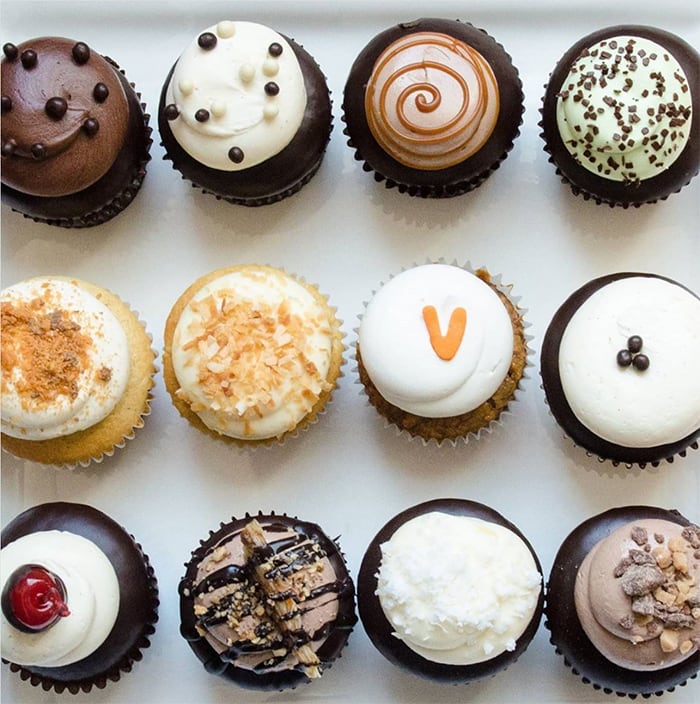 Inglewood, CA
Owner Karolyn Plummer named her bakery after the three pies that sold best before she had a brick and mortar business: Sweet Potato, Red Velvet, and Peach Cobbler. Two decades later, these staples are joined by vegan and keto-friendly options, all made from scratch. The pies. Not the vegans.
Brooklyn, NY
BCakeNY founder Miriam Milord's specialty cake masterpieces have been displayed at the parties of celebrities like Jennifer Lopez, Kris Jenner, and Rihanna. Try one of their popular cake jars available in Red Velvet, Jack Daniels, or Carrot Cake. Or, if you must, ask her really nicely to make you a White Claw cake. You know she created a cake version of Obama's portrait, right? Just checking.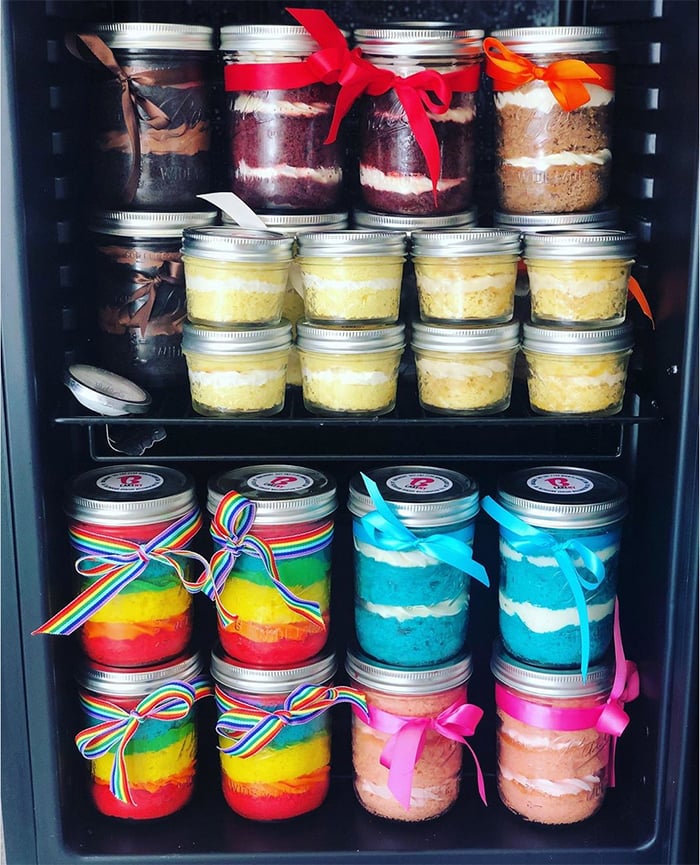 Scottsdale, AZ
Dana Dumas's stall was once a mainstay at Scottsdale farmers markets, but to fill the demand for her homemade pies, cobblers, cookies, and more, she launched a brick and mortar shop. The only thing stopping us from ordering the chicken and waffles for brunch is that we want to save room for a slab of cherry pie. Also the fact that we're not in Arizona right now.
Los Angeles, CA
For the past 63 years, this landmark bakery in South LA's specialty has been Sweet Potato Pie. It's the perfect Thanksgiving dessert, and if you're indecisive, it's also available with pecans. But it's probably better without them. Or not.
Oakland, CA
It's All Good Bakery has been a local favorite since 1996. The bakery is housed in the original headquarters of the Black Panther Party and got its start when local rapper, Kim Cloud, decided to hang up his mic and rock his family's recipes. While the menu features a variety of cakes, cobblers, and cookies, people travel near and far just to try their delicious sweet potato pie.
Dallas, TX
Cake Bar owner Tracy German sold cakes out of her home for 14 years before opening her bakery in 2014. Cake Bar's menu includes 16 made-from-scratch cakes, as well as a variety of pound cakes, quick breads, cookies and ice creams to satisfy any sweet tooth. Try a slice of the Italian Cream or Key Lime Cakes, and thank us later. Yes, that means you'll have to buy a stamp.
Atlanta, GA
Chef Kamal Grant traveled the world with the Navy and in 2008 decided to bring the flavors of the world home to Atlanta via Sublime Donuts. The donut menu ranges from All-American flavors like S'mores and Butterfinger to ones like Cannoli Donuts filled with ricotta cream and Pandan Custard Donuts. Need more of a sugar rush? Get a ice cream donut sandwich burger. Is a burger a sandwich? Are we going to start this right now? Yes and yes.
St. Louis, MO
Word around town is Sweet Art Bakery's Vegan Cinnamon Buns will make you swear off dairy for good. Or at least for one meal. What can we say, the milk lobby is powerful!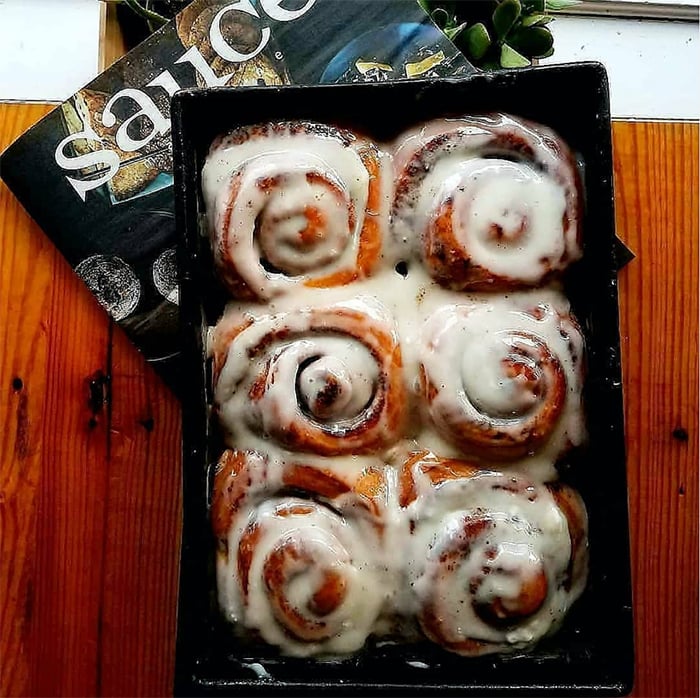 Harlem, NY
For over 50 years, Alvin Lee Smalls, known as Lee Lee, has served the Harlem community with his acclaimed rugelach. Mr. Lee perfected his version of this traditional Jewish treat back in the 1960's and even makes an ice cream with chunks of the cookie folded in. The rugelach flies off the shelves every day, so if you're in New York City, call to place a pick-up order. We recommend trying a musical order: "I know it's popular and this is crazy, but I'm in New York, so rugelach maybe?"
Baton Rouge, LA
When Robyn Selders left teaching in 2017, she didn't expect to open the bake shop that became Cupcake Junkie just a month later. Grab a Salted Caramel Cupcake or a Mardi Gras one and try to resist throwing beads at tourists.
<>Portland, OR
A journey that started with a birthday cake for her son soon had Damala Badon baking cakes for weddings and celebrations throughout Portland. She's expanded way beyond cakes though, and DB Dessert Company boasts a variety of cakes, pies, puddings, cookies, and other custom desserts. Like the Churro Dulce de Leche Crazy Shake: a thick milkshake paired with a cupcake that's topped with a churro. Wilford Brimley would have approved.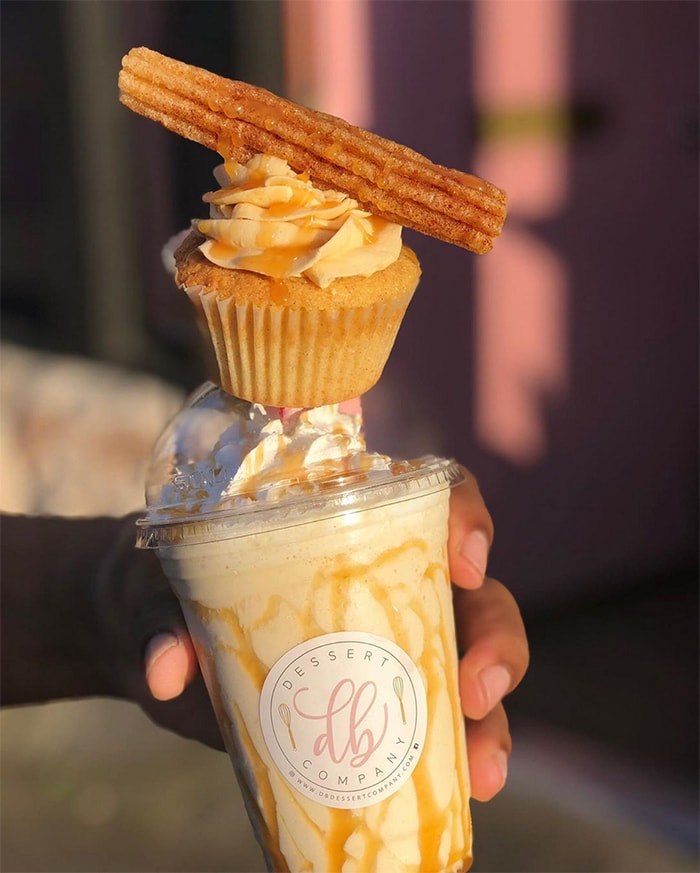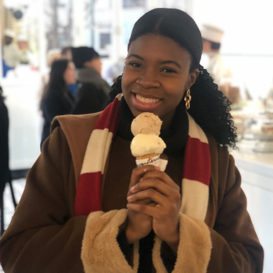 Latest posts by Robin Thomas
(see all)