This Lemon Blueberry Tart with a no-bake cream cheese filling and a Chocolate Graham Cracker Crust was the result of a trip to the incredible Santa Monica's farmer's market. (It's held every Wednesday and Saturday if you want to go!)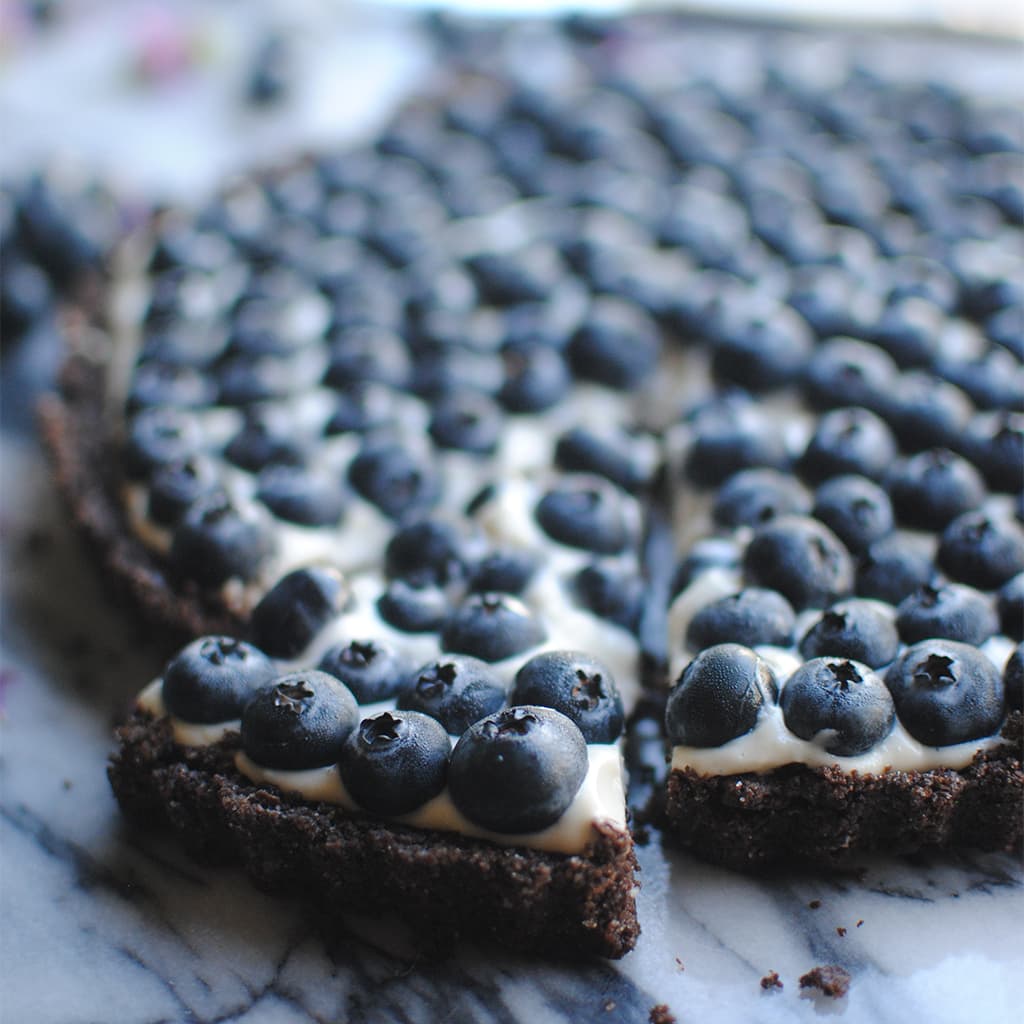 This weekend, I treated myself with a trip to the farmer's market in Santa Monica. The market on Saturdays stretches three blocks down Arizona in the heart of downtown Santa Monica and is filled with vendors selling the crème de la crème of fruits and vegetables. There also plants, various pickled things, bakeries showcasing their golden brown wares, and eggs in every shade… even blue!
The marine layer hung low and thick, as it is wont to do in the summer months, and underneath it, I wandered the market from end to end and back again, perusing the stalls with my matcha latte in hand. Along the way, I stumbled across a whole bin of watermelon cucumbers. They were beyond adorable, but I was in search of fresh blueberries. For this Lemon Blueberry Tart!
I did, however, find myself a bit distracted by all the tomatoes. Bursting in reds and oranges and greens and purples, they beckoned me to distraction. Fine fine. What could I make with tomatoes? I mean, beyond salad. I decided on a roasted tomato and ricotta tart with a flaky pastry dough crust, so that will come together in the kitchen this afternoon.
After my tomato distraction (which also resulted in the purchase of fresh oregano and sage), I discovered the blueberries at the stall closest to the sea. Truth be told, it's August, so blueberries are no longer really in season and I was lucky to find them here. I walked away with two pints from the flirtatious vendor. "Have I seen you here before?" he asked. Classic. Love it.
The berries were delicious. I popped a few into my mouth as I was making this tart. They're so little and cute it's hard not to!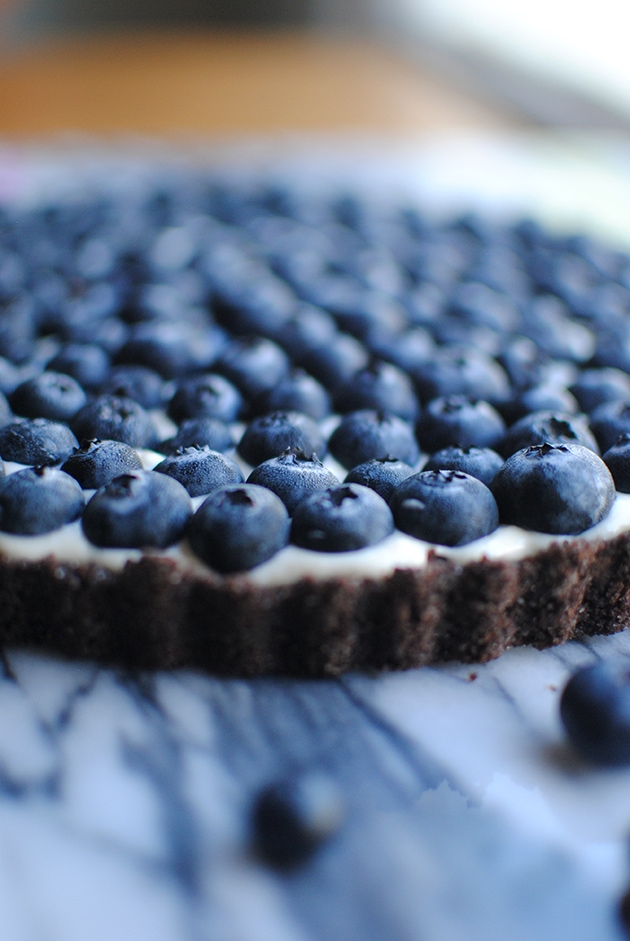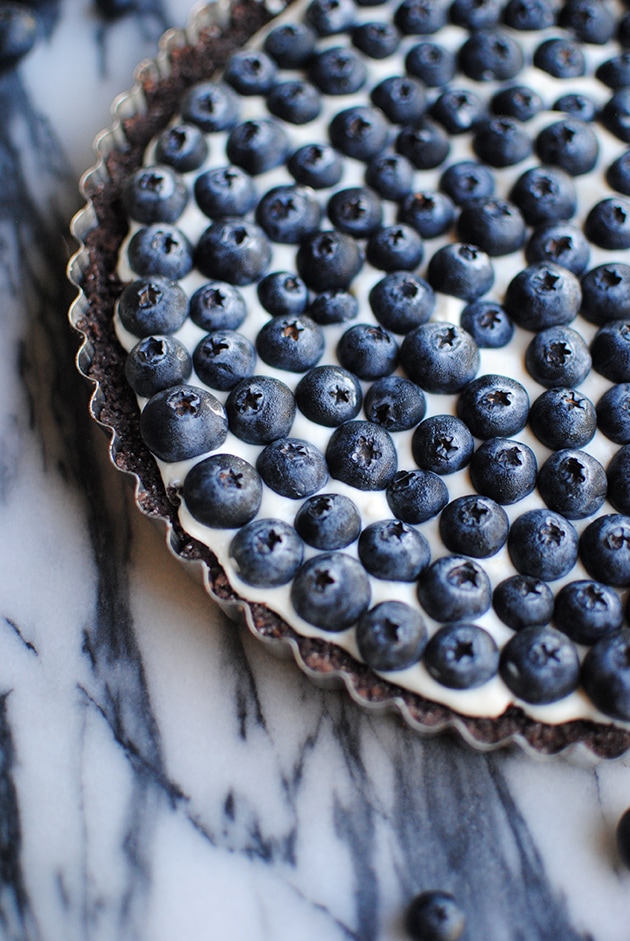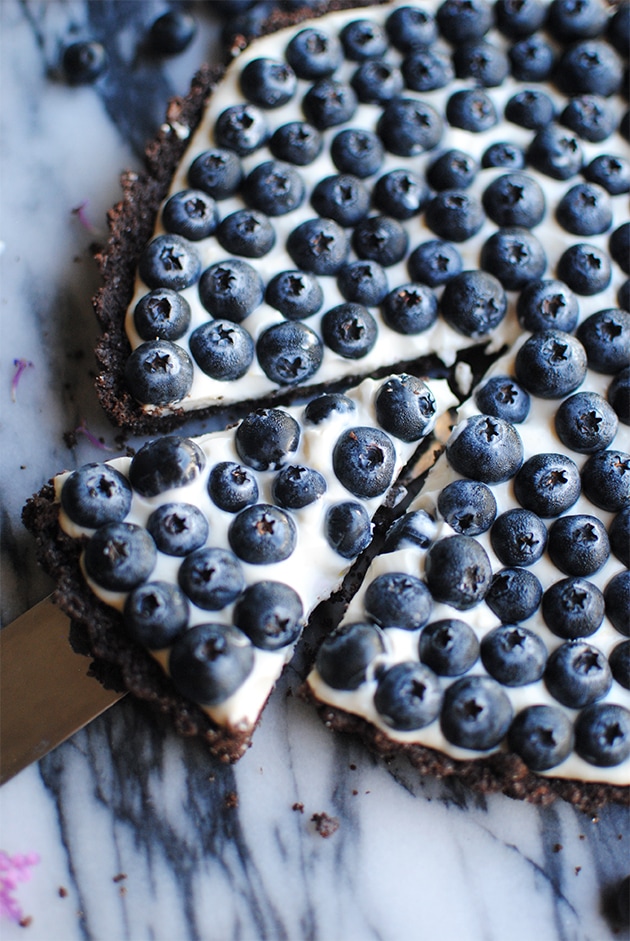 Tips for a Great Lemon Blueberry Tart
Get creative. Instead of relying on a classic graham cracker base, I switched it up and used chocolate graham crackers. Chocolate pairs well with both lemon and blueberries and the color makes the white cream cheese filling really stand out. (If you're not a chocolate fan, you can use regular graham crackers.)
Make it your own. It's no secret that I love lemon, so I added an entire lemon's zest and juice to the filling to really give the final tart a nice zing. If you're not a lemon superfan, you might want to start by only adding half and then adding from there. Or, you might try creating a classic lemon curd filling instead.
Be particular. I was persnickety about the placement of the berries. I placed them methodically in a circle starting with the outside edge and worked my way in and I like the result. You can, of course, simply pile them on top. It'll taste the same-ish.
All in all, the chocolate blueberry tart took about 30 minutes to come together and now it's chilling in my fridge waiting more patiently than I am until it's time for dessert!
More Citrus Recipes You Might Enjoy:
Lemon Blueberry Tart
Print Recipe
This tart has a no-bake filling, a chocolate graham cracker crust, and takes just 30 minutes to make start to finish!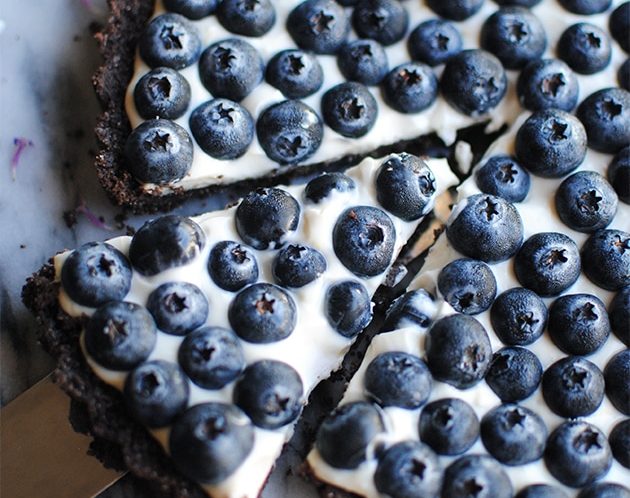 Servings: 8 servings
Ingredients
Chocolate Graham Cracker Crust
9 chocolate graham crackers (finely ground)
5 Tbsp. unsalted butter (melted)
¼ cup sugar
Lemon Cream Cheese Filling
8 oz. cream cheese
½ cup sour cream
1 lemon (zested and juiced)
1 tsp. vanilla extract
¼ cup powdered sugar
1 pint fresh blueberries
Instructions
Chocolate Graham Cracker Crust
Preheat oven to 350° F.

Mix crushed graham crackers, butter, and sugar together in bowl until combined.


Press into base and sides of 9" tart pan.

Bake for 10 minutes. Let tart shell cool to room temperature.
Lemon Cream Cheese Filling
Place cream cheese, sour cream, lemon zest, lemon juice, vanilla, and confectioner's sugar in electric mixer fitted with whisk attachment.


Whisk together the ingredients on medium speed until fully combined.

Add additional confectioner's sugar 1 Tbsp. at a time if needed to thicken mixture to desired consistency.


Transfer cream cheese filling to tart shell. Spread evenly with spatula.


Arrange blueberries on top in concentric circles.


Store in fridge.
Nutrition Facts
Lemon Blueberry Tart
Amount Per Serving (1 slice)
Calories 307 Calories from Fat 198
% Daily Value*
Fat 22g34%
Carbohydrates 26g9%
Protein 3g6%
* Percent Daily Values are based on a 2000 calorie diet.
Did you make this recipe?
Leave a review below, then take a photo and tag @letseatcakeblog on Instagram so we can see it!

Save
Save
Save
Save
Save
Save
Save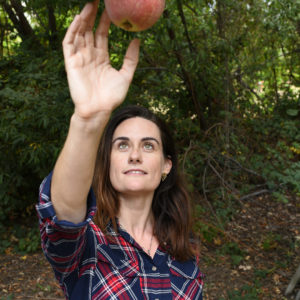 Latest posts by Rebecca Swanner
(see all)