The geniuses behind Eggo Waffles are at it again. This time, the company has teamed up with Nestle to make a new limited-edition Coffee Mate creamer flavor that tastes like just breakfast. Or, rather, brunch, as the upcoming Coffee Mate flavor is Eggo Waffles with Maple Syrup.
This new creamer is set to be available come January 2024. You should be able to find it in grocery stores, office break rooms, and in the backs of fridges nationwide.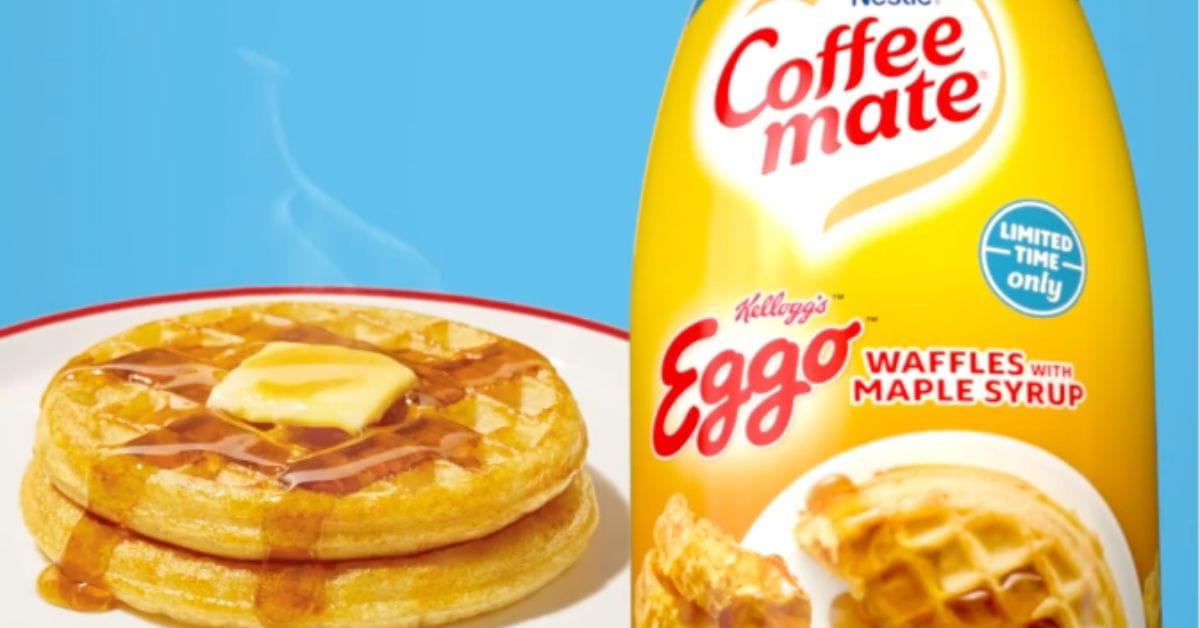 According to Coffee Mate, "This latest flavor collab is inspired by the fluffy and toasty, classic Eggo Waffles with notes of rich maple syrup and warm butter flavor. Bring the flavors of everyone's favorite breakfast to your morning cup of coffee — now that's something worth waking up for!" And here we thought it was the next Mean Girls musical trailer.
The non-dairy coffee creamer will contain 35 calories and 5 grams of sugar. And probably no actual maple syrup. Sorry, Vermont.
Other Weird Eggo Products
Since Eggo's recent resurgence in popularity thanks to Eleven's love of them in Stranger Things, this Eggo Coffee Mate creamer isn't the brand's first collaboration.
Nope, Kellogg's has been hitting the market with all sort of — let's call them unique — ways to market Eggo Waffles.
In 2022, they decided it was a good idea to blend two of their classic breakfast products together and create Frosted Maple Flavor Eggo Pop Tarts. These yellow rectangles weren't a huge hit, so they probably won't make it back onto the market.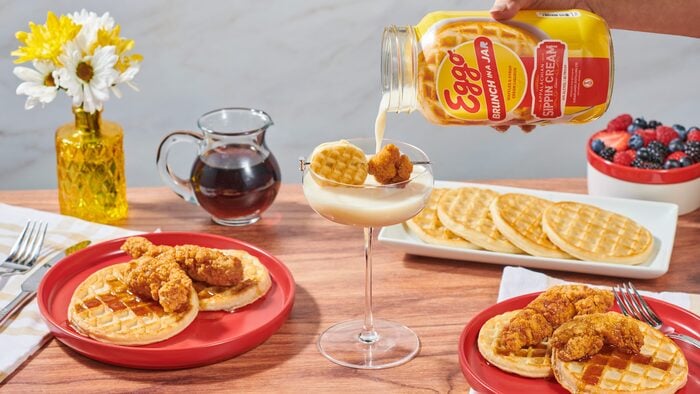 However, that year, they also released Eggo Nog, an Eggnog liqueur also marketed as an "Appalachian sipping cream." Described as "an Eggo waffle-inspired eggnog liqueur that pairs perfectly with Eggo Thick & Fluffy waffles to help grownups L'eggo during the most chaotic time of the year: the holidays. Inspired by the classic holiday drink, Eggo Nog's churned cream, rum, cinnamon, and nutmeg flavors will have you feeling toasty all winter long."
Did we just read that correctly that we're supposed to drink it for breakfast? Because we're 100% on board.
Earlier this year, Eggo collaborated again with the Sugarlands Distilling Co. to release Eggo Brunch in a Jar. This a bacon, waffle, and maple syrup flavored liqueur reportedly tastes just like waffles. Tipsy waffles.
Which they followed up by their recent release of an Eggo-inspired vacuum cleaner. Which works best after drinking said brunch in a jar.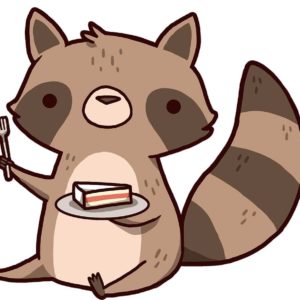 Latest posts by Matthew Dursum
(see all)