Everyone (read: nerds and us) has been eagerly awaiting photos of the galaxy from NASA's new James Webb telescope. The telescope, launched in October 2021, is the most powerful telescope in space and it's on a 10-year-mission to capture gorgeous snapshots. And do other science-y stuff.
If you grew up with the Hubble telescope, one large difference between the two is that the Hubble captures images that can be seen in visible light, whereas the Webb telescope uses infrared technology to view objects that were too far away or fuzzy for the Hubble. Also, it has six times more collecting power.
NASA just released the first full-color photos, so here's a glimpse at what's out there. (Spoiler alert: no aliens spotted yet.)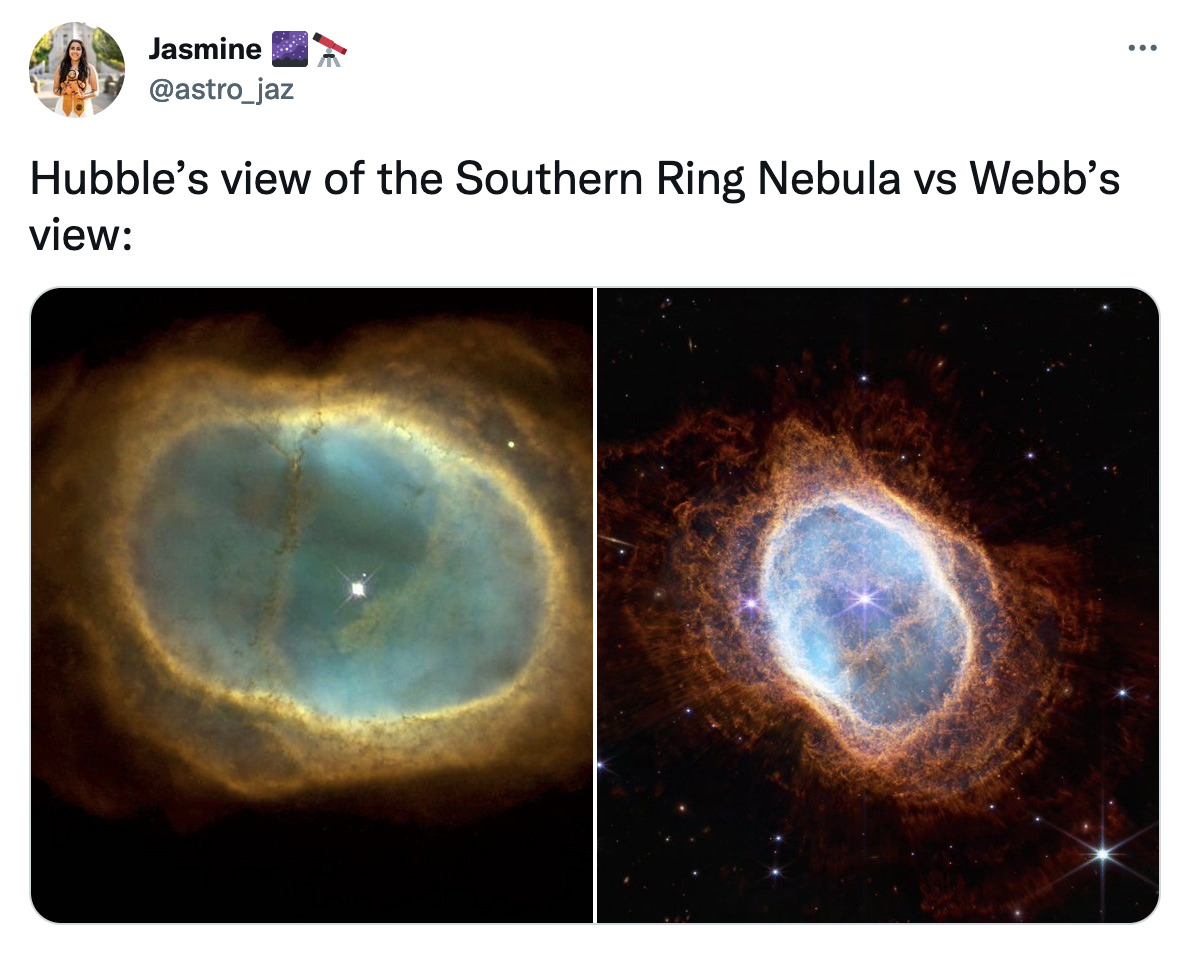 First Photos from the James Webb Telescope
1. Carina Nebula of Cosmic Cliffs with Baby Stars
NASA says, "this landscape of "mountains" and "valleys" speckled with glittering stars is actually the edge of a nearby, young, star-forming region called NGC 3324 in the Carina Nebula." If you aren't a galaxy, why are you even showing us baby pictures?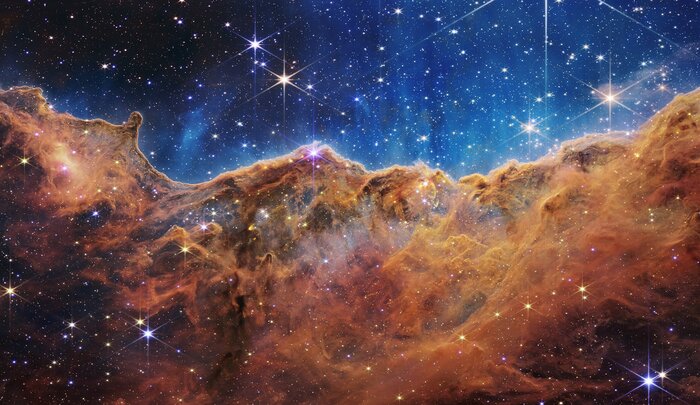 Hubble version.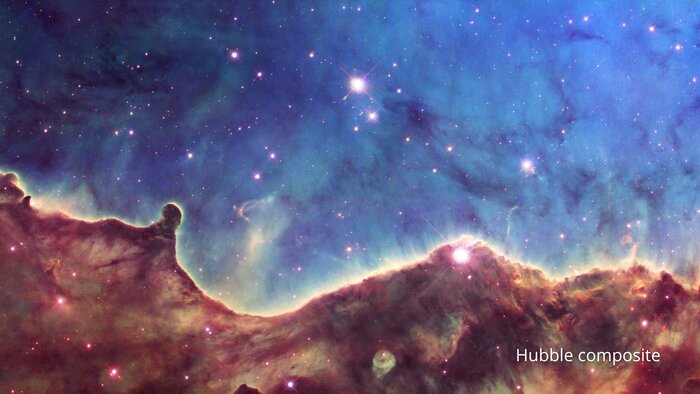 Combined Webb's NIRCam and MIRI view.


2. Southern Ring Planetary Nebula
"The dimmer star at the center of this scene has been sending out rings of gas and dust for thousands of years in all directions," writes NASA. We've been dropping hints about what we want to eat for dinner for 10 minutes. Which is pretty much the same thing.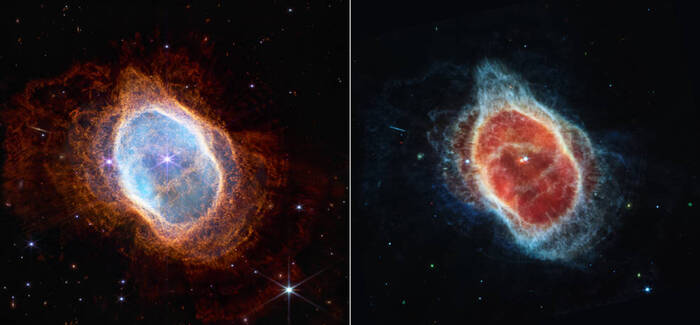 Hubble version.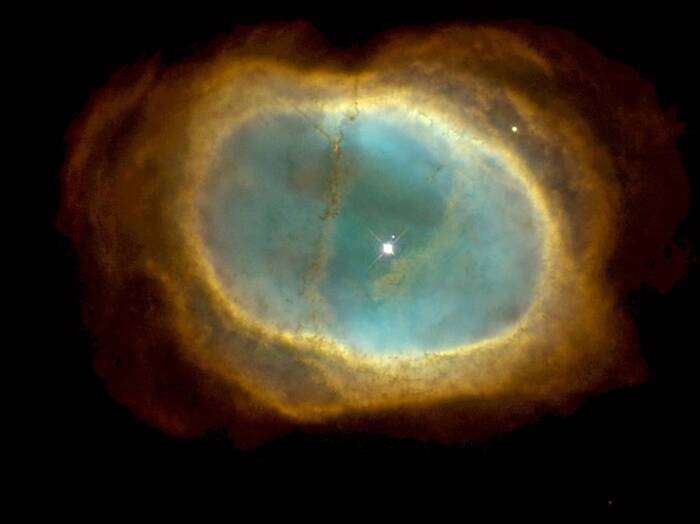 3. Stephan's Quintet
According to NASA, this is a "galaxy cluster showing huge shockwaves and tidal tails." Way to copy California, guys.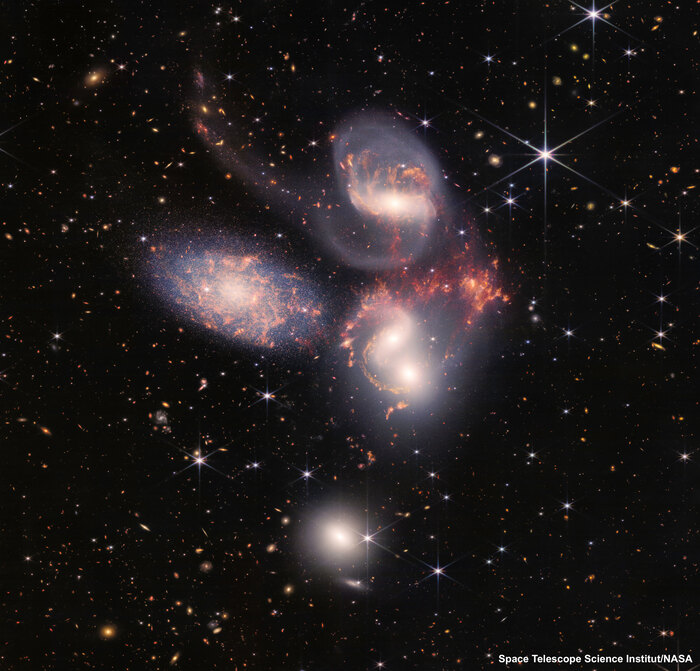 Hubble version.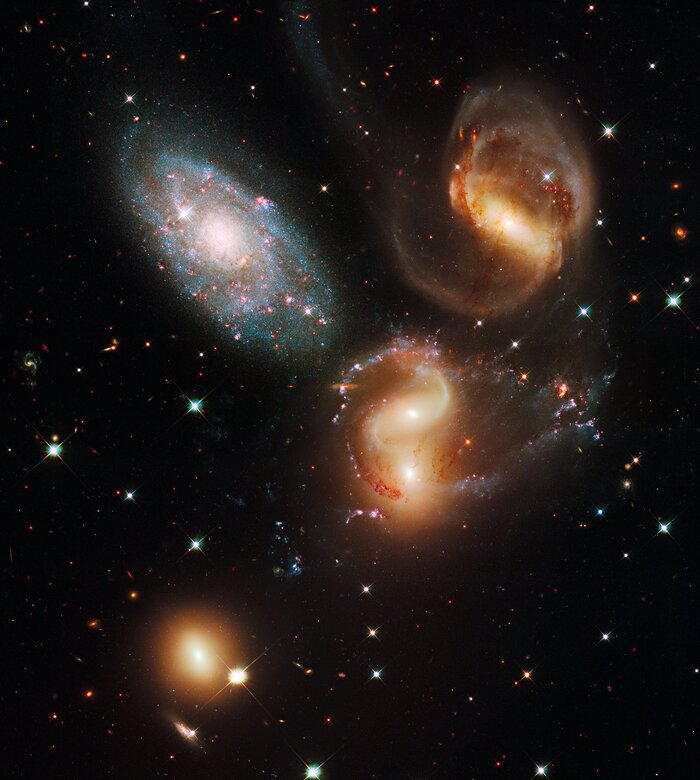 4. SMACS 0723
What's in a name? Apparently thousands of galaxies.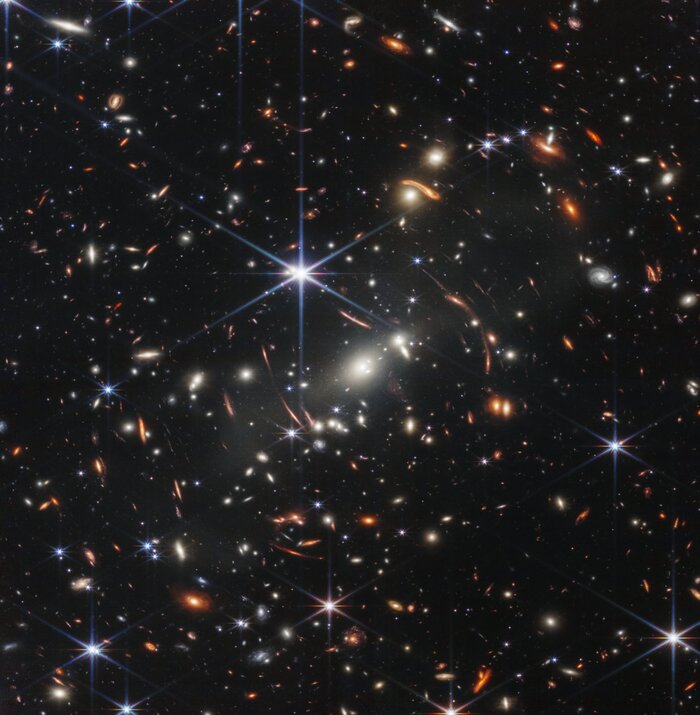 Well, at least it's not just us.
New Lock Screen wallpaper? Thanks pic.twitter.com/iLfN2gzVMM

— Mohamed Enieb (@its_menieb) July 12, 2022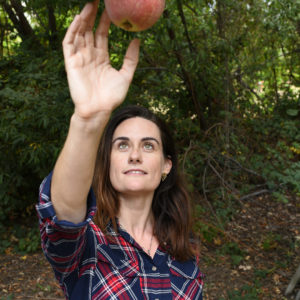 Latest posts by Rebecca Swanner
(see all)