National Coffee Day is September 29th, and that means free coffee and other caffeinated deals from Dutch Bros, Dunkin' and more. Unfortunately, Starbucks isn't partaking in the festivities this year. Which seems a little rude, but we won't say anything because we need our PSL fix.
Still, this makes for a great opportunity to try out another coffee provider. There are plenty of places that are offering stellar discounts that you don't want to miss. And if you do… well, there's always next year. Set your reminders now, people!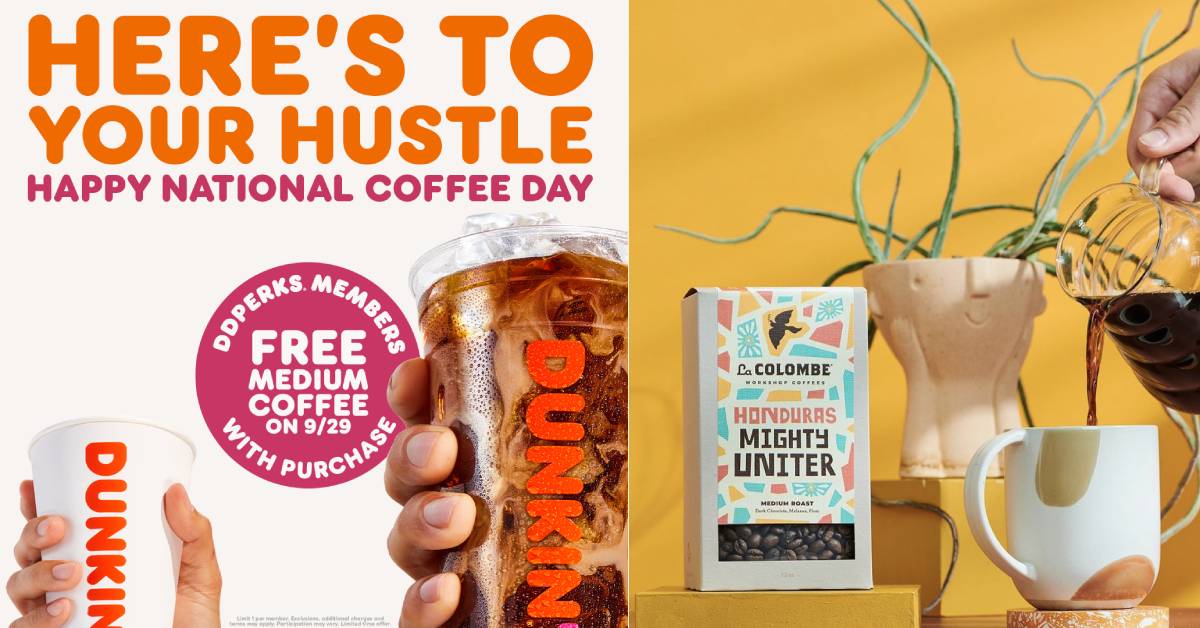 When is National Coffee Day?
The U.S. and Canada will celebrate National Coffee Day on Thursday, September 29th. For an extra special bonus, International Coffee Day falls just two days later on Saturday, October 1st. We've never needed an excuse to spend all our money on bean water and frothed milk, but we're glad to have one anyway.
What are the best deals on National Coffee Day?
We're glad you asked! Here are the best deals from some of our favorite coffee shop chains. Don't forget to check out your favorite local cafes, because they might be celebrating, too. We'll be hopping from coffee shop to coffee shop all day. Literally. Maybe we should try out decaf.
1. Dunkin' National Coffee Day Deal
All Dunkin' rewards members can get a free medium hot or iced coffee with any purchase. If you aren't sure which donut to pair with your free coffee, we ranked them all for you.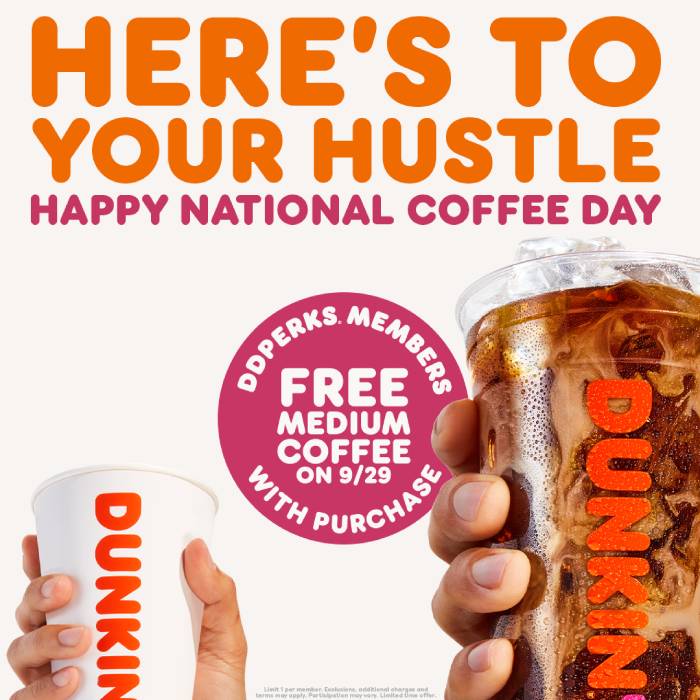 2. Dutch Bros. Coffee Day Competition
Dutch Bros. is offering customers the opportunity to win free Dutch coffee for a whole year. If you order ahead on the mobile app on Thursday, you'll be entered to win. If we win, this app might just become our new favorite. Sorry, Candy Crush.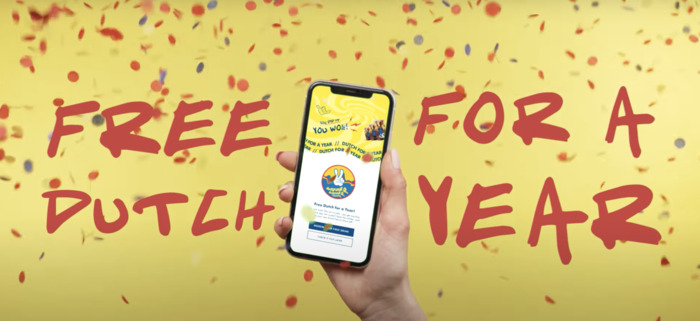 3. Caribou Coffee
If you're a Caribou Perks member, you can walk away with a $3 medium handcrafted beverage today. If you're not a member, you can sign up today and get a free drink. Finally, procrastination has paid off!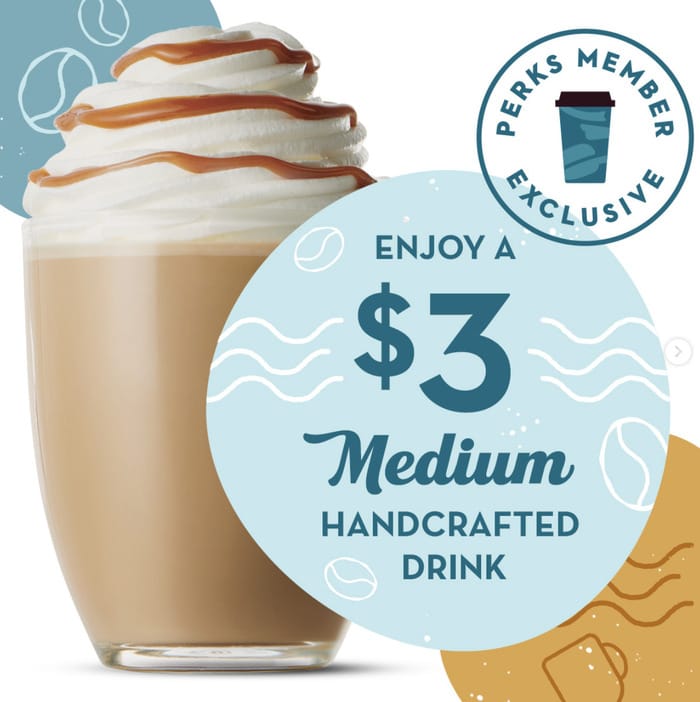 4. Duck Donuts
Not to be confused with the other "D" donut shop, Duck Donuts will give everyone a free medium hot coffee or cold brew with the purchase of a donut. Man, they're really twisting our arm here. Twisting it right towards those chocolate glaze with sprinkles.
5. Grounds & Hounds Coffee Co.
If you prefer a DIY coffee experience, grab a bag of coffee beans from Grounds & Hounds Coffee Co. On September 29, you'll get a 20% discount on all items using the code FRESHBREWED. Better yet, orders over $65 get a free bag of Espresso Infused Caramels. Better better yet, Grounds & Hounds always donates 20% of their profits to animal rescues across the country. Which is why they earned a place on our list of best coffee subscriptions. And our hearts.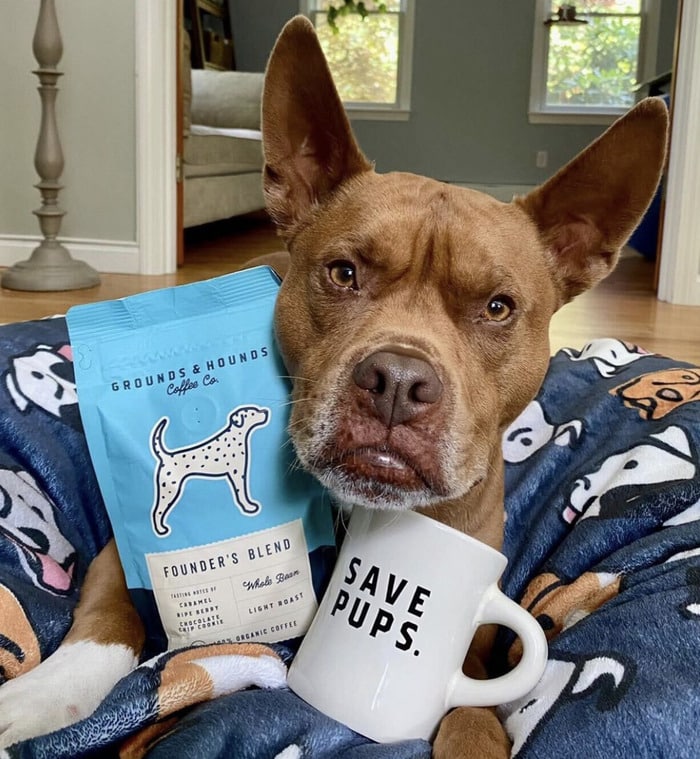 6. La Colombe Coffee Roasters
If you think National Coffee Day should be like Happy Hour – in that it's really longer than the stated time – La Colombe agrees. They're extending their deal September 29 through October 1. During this time, you can get a BOGO 50% off all 12-ounce boxes of coffee beans in cafes and their website. Sure, you could share that with friends. Or, you could have heart palpitations for a week.
And although this isn't tied specifically to the holiday, you can also currently use code FALL25 to get 25% off cold brew and lattes. You know you deserve a discounted PSL. Go treat yourself.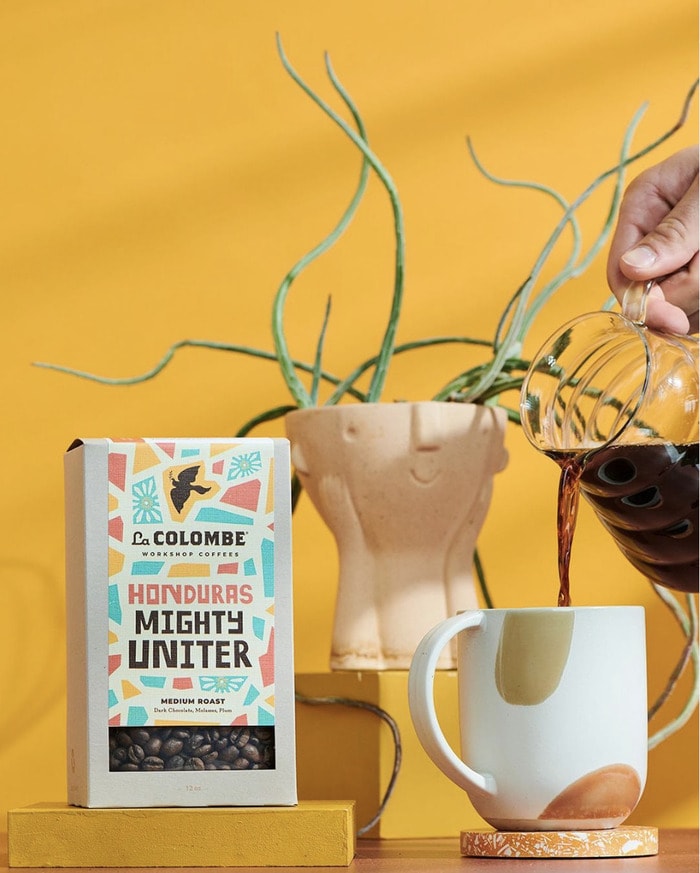 7. Tim Hortons
The Canadian coffee maker is treating all U.S residents to $0.25 medium hot or iced coffee all day if you order through the Tim Horton app or online. And because they're just so nice, they're also offering a deal to celebrate International Coffee Day on October 1st. For the whole month of October, you can get $0.99 medium hot or iced coffee when you order on the Tims app or online. Think of it as an affordable vacation to Canada. Or something like that.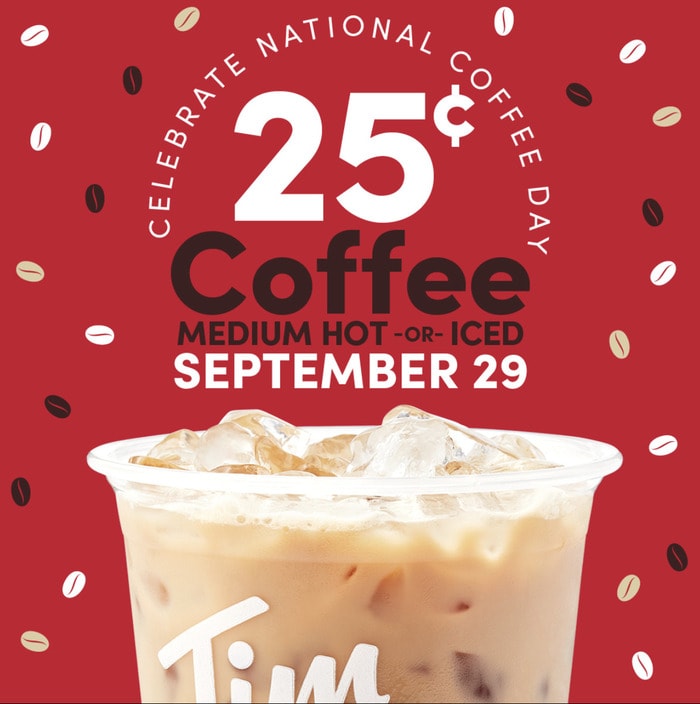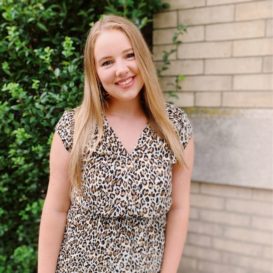 Latest posts by Laura Davis
(see all)