We don't know what we'd do without our morning coffee. Or our lunchtime coffee. Or our afternoon break coffee. Admittedly, it's a hobby that gets expensive. But at least on Friday, September 29, our favorite cafes are treating us with National Coffee Day deals for 2023.
We love it when businesses are cool and reward their regulars. We'll definitely be stopping by to reap the benefits. Whether you're a Starbucks stan, a Dunkin' disciple, or a Caribou crusader, your day is about to get a whole lot brighter. Or at least more caffeinated.
We've sourced all the best deals from the biggest and popular chains this year. But we also recommend stopping in to your favorite coffee shop and seeing what freebies and deals they may be offering. Happy caffeinating!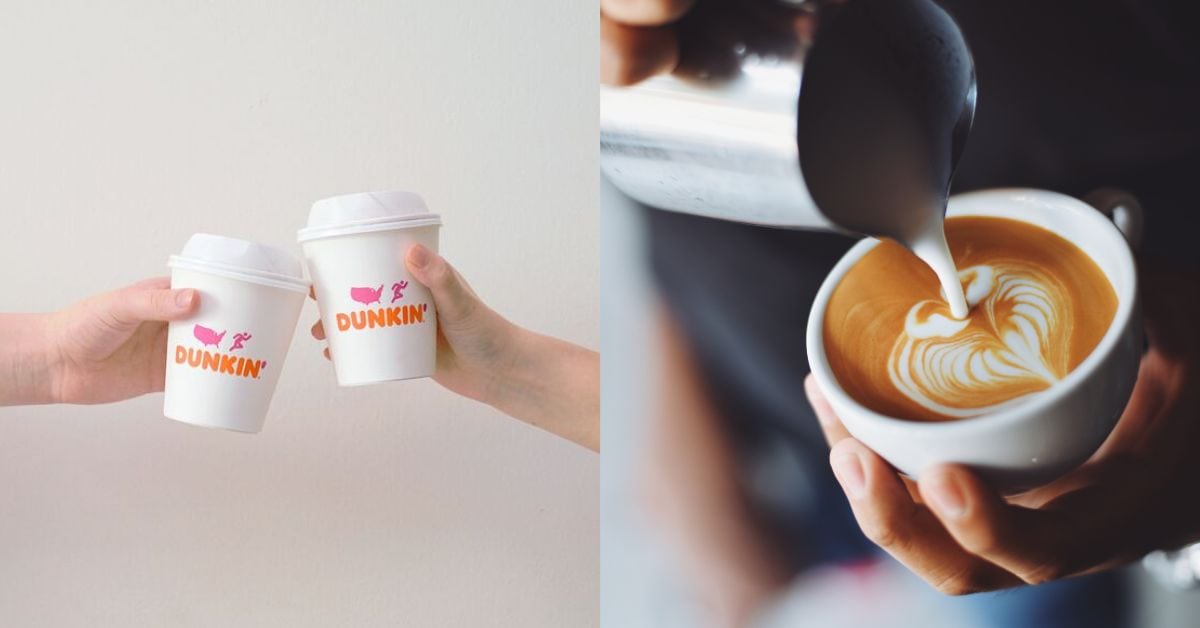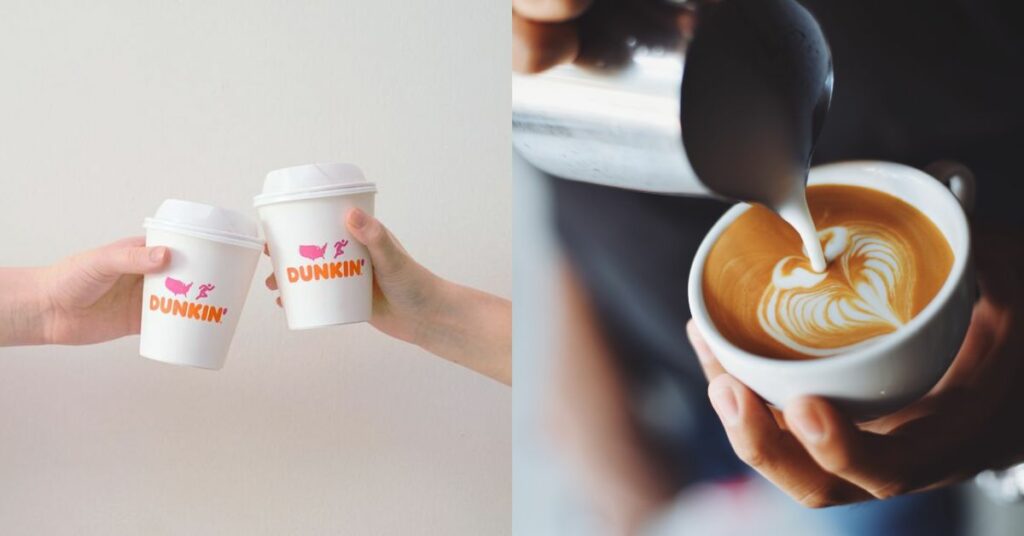 National Coffee Day Deals for 2023
1. Starbucks
Starbucks has already been offering a pretty sweet deal all this month. You've got one more shot to take advantage, on Thursday the 28th.
From noon until close, Rewards members can buy a Fall drink and get one totally free. But that ends on the day before National Coffee Day. Last year, Starbucks didn't do anything special to mark this major holiday. We know, it's practically criminal.
But what about National Coffee Day 2023? We'll update this page if we find out more.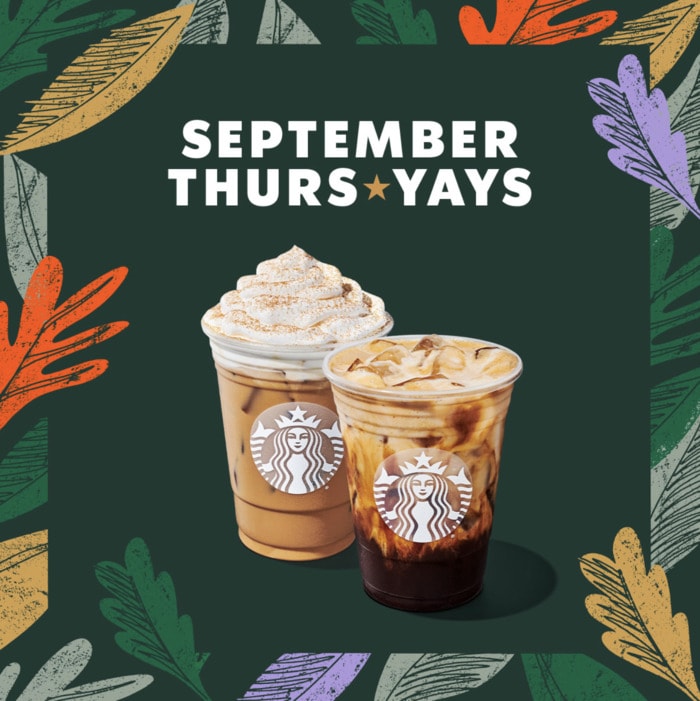 2. Dunkin'
Make sure to drop by Dunkin' on National Coffee Day to take advantage of their offer of a free medium hot or iced coffee with your purchase.
The offer is valid as long as you're a Dunkin Rewards Member. Which we're sure you are. Not because we're stealing your data or anything. We're not a morally gray social media company, after all.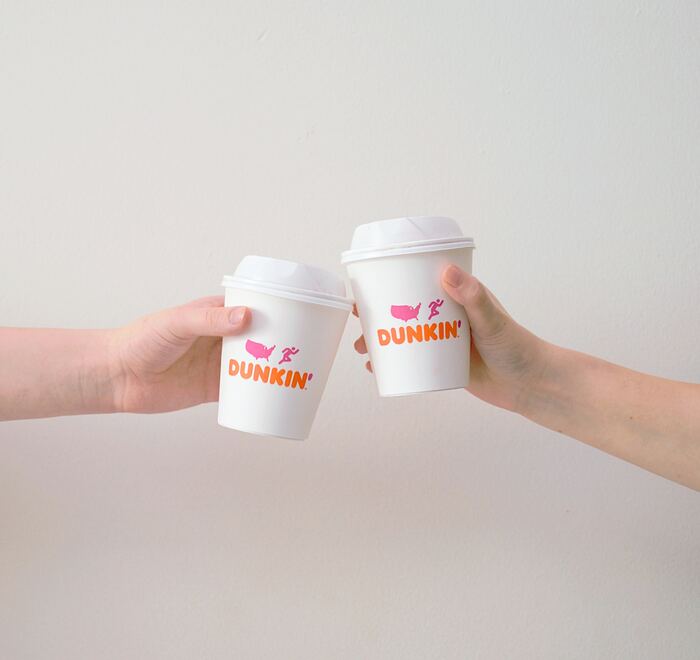 On September 29th, Dunkin' is also launching their Little Words Project collaboration. The Little Words Project is a friendship bracelet company focused on spreading kindness and self love.
And, starting Friday, you can get one of four exclusive bracelets at Dunkin' with one of the following sayings: Iced Coffee, Get Sip Done, Cafecito Time, and Eat the Donut. Seriously, always eat the donut.
3. Caribou
Rewards plan members are entitled to a $3 medium-sized drink on National Coffee Day in 2023.
But they're not stopping at just one day to celebrate. Caribou Perks Appreciation Week starts on September 23, giving members a new and different perk every day through October 1. Ahem, Starbucks. Take note.
Monday, September 25: Enjoy an extra shot of espresso or any beverage add-on, including oat milk cold foam, a flavor shot, or chocolate.
Tuesday, September 26: Take $1 off any large, XL, or nitro pumpkin beverage.
Wednesday, September 27: Use the Caribou Coffee app to order ahead and receive double the points on your Caribou Perks account.
Thursday, September 28: Receive a large drink for the price of a medium.
Friday, September 29: Celebrate National Coffee Day 2023 with a medium Espresso Shaker for just $3, including a new Pumpkin Espresso Shaker.
Saturday, September 30: Receive $1 off when purchasing any two handcrafted beverages.
Sunday, October 1: Receive $1 off when purchasing any size drip brew coffee of the day.
We're considering putting in for a week of PTO so we don't miss out.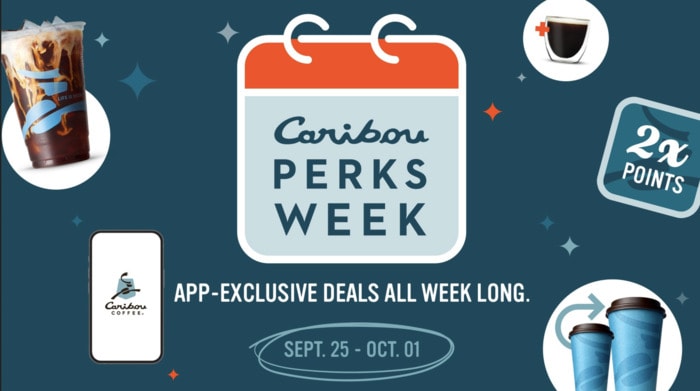 4. Dutch Bros
So far, Dutch Bros has announced a limited edition hat for National Coffee Day 2023. On September 29th, if you buy the exclusive "Drink More Coffee" hat (while supplies last) you can get any drink of your choice for free. We can always use a new Dad hat. But last year, they gave Dutch Rewards members a chance to win free drinks for a year in the week leading up, so here's hoping an announcement like that is coming soon.
Free coffee for a year is definitely enough of an enticement to move somewhere with a Dutch Bros. We're being 100 percent for real. Do you think we might have a problem?
5. Tim Hortons
Tim Hortons is offering a medium hot or iced coffee for only 25 cents on the 29th. To get this deal, you have to order online or through the app. For those of you in the U.S., drink up! And enjoy that new app. We're sure you didn't have enough of those on your phone already.
But if you're a Canadian Tim Hortons fan, they're making an even bigger deal out of it. On the 29th, for National Coffee Day, they're dropping a clothing line called the Coffee Crews Collection. For one day only, Canadians can snag tees and letterman-style jackets to "rep your crew." We're sure there was a "brew crew" pun that could've been made there, but we're not the ones on the apparel team.
6. Paris Baguette
Paris Baguette is celebrating National Coffee Day all weekend long. Rewards members can stop in September 29 – October 1 and receive one free medium hot or iced Lavazza coffee with any purchase. We were hoping to visit Paris for the weekend, but if that doesn't work out, we'll make do with swinging by Paris Baguette. Then we'll do a wine and cheese tour and stumble around looking for the Catacombs, but that's another post.
7. Pilot Flying J
You may or may not have occasion to frequent truck stops, we don't know your life. But we have spent an inordinate amount of time road-tripping on the East Coast, and the Pilot Flying J is absolutely on our radar. They're also celebrating National Coffee Day, as they should, as they boast having "the best coffee on the Interstate." All day Friday, visitors with the myRewards Plus app can choose any size hot, iced, or cold brew coffee for free by redeeming through the app. And don't forget to pick up a fridge magnet from the gift shop.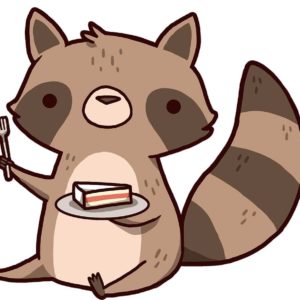 Latest posts by Christine Colby
(see all)