There is nothing a shot of espresso can't fix, which is why Starbucks is the household name that it is. Whether you want to admit it or not, everyone has a go-to Starbucks drink, whether it be a Caramel Macchiato or a triple half-caf mocha with whip and a splash of disdain from your local barista.
But the true star of Starbucks is their frappuccino. With flavors that range from the Java Chip all the way to the Starbucks secret menu Dunkaroos Frappuccino.
We know it may be hard to pick, so we're here to make it a little bit easier for you coffee addicts. We've spoken to our local astrologist and determined which Frappuccino matches your zodiac sign. How else were you going to pick? By your tastebuds?
The Starbucks Frappuccino for Your Zodiac Sign
Aries are natural-born leaders who are bold and ambitious. And there is nothing more ambitious than attempting to finish a Strawberry Funnel Cake Frappuccino.
Taurus is determined, practical, and a little bit hedonistic. Like this slightly spicy Chai Creme Frappuccino that has all three food groups: whipped cream, milk, and sugar.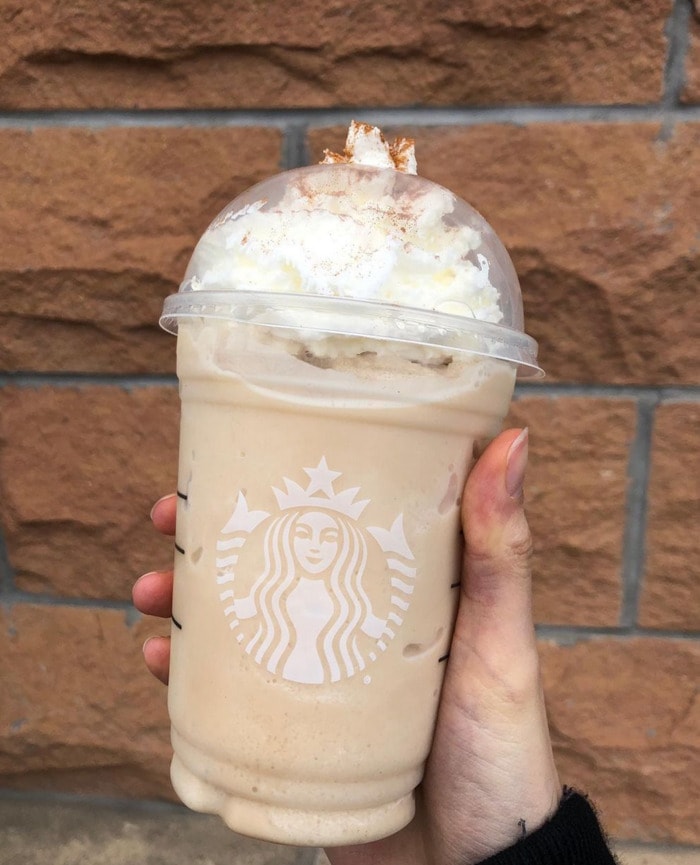 Geminis are known for being social and outgoing, and full of bright energy. The Tie Dye Frap is bold and colorful and tastes surprisingly like banana. Just like Gemini!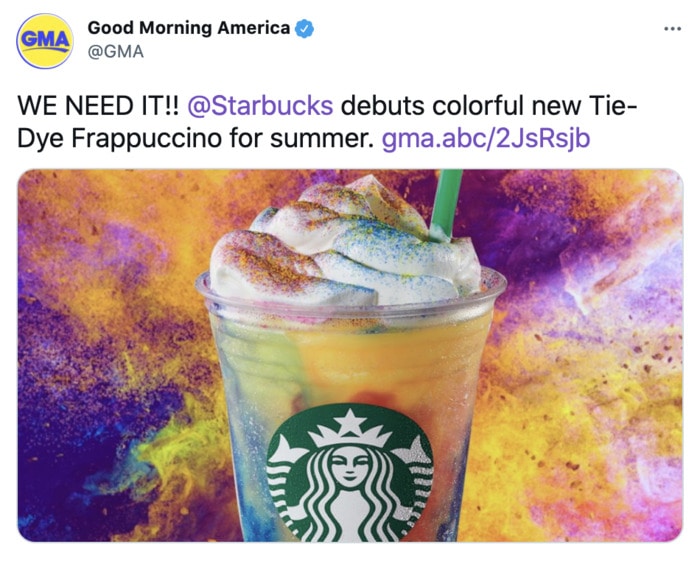 The Cancer zodiac sign is highly intuitive, emotionally and physically. Once they trust you, they love you fully, so there is nothing better than the sweet comfort of the Mocha Cookie Crumble Frappuccino which tastes like love. Or at least, dopamine.
Leos are passionate, creative, and bold, and always looking for the mirror. Get yourself a OG Caramel Frapp, since it's always picture perfect.
Virgos are hardworking, analytical, and always get saddled with the most boring option on lists like these. So, here's an Espresso Frappuccino.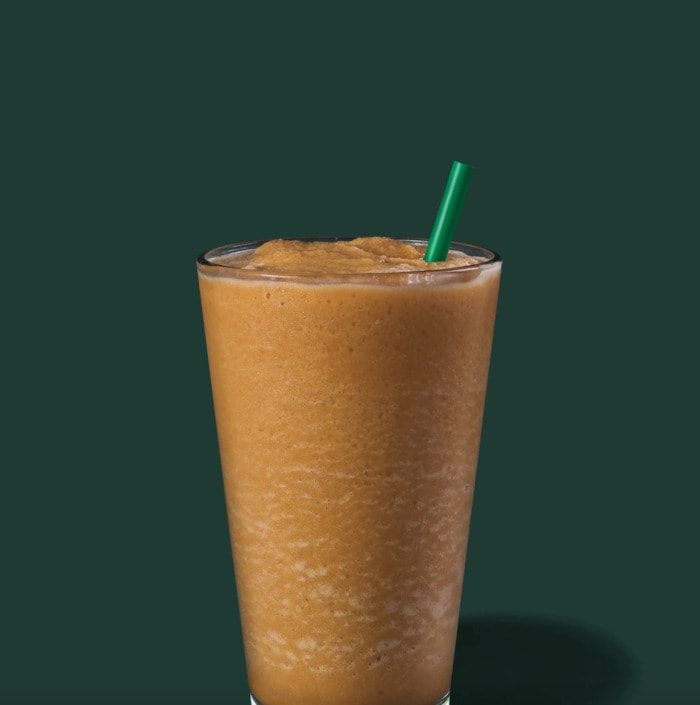 Libras are all about achieving balance, or at least attempting to. They are also very stubborn and impossible to put back together unless you have enough frosting once you upset them.
Scorpios are intense, passionate water signs that aren't afraid to use their stinger if someone crosses them. Like this rich, chocolatey Java Chip Frapp that will give you a brain freeze if you don't watch it.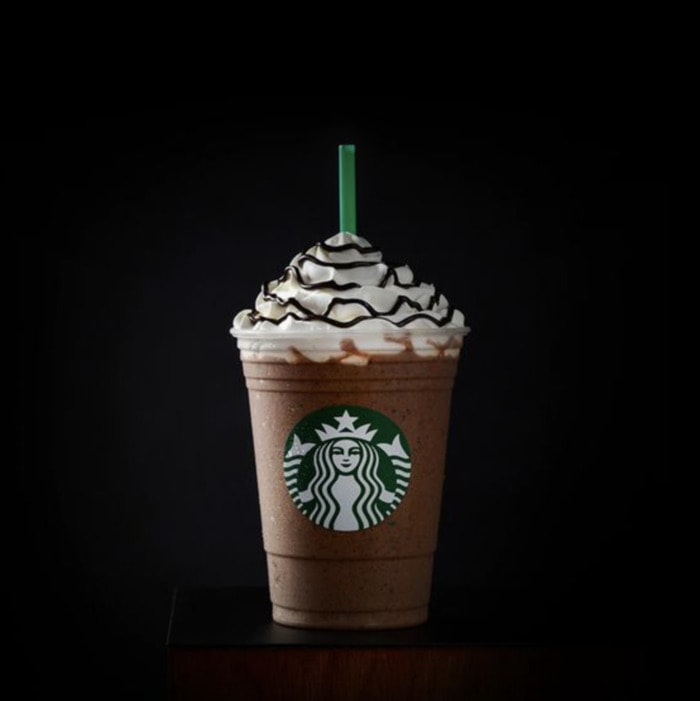 9. Sagittarius (November 23 – December 21): Unicorn Frappuccino
Sagittarius is known for their adventurous, wild side, so we think you'll love this bizarre-but-delicious blend of creme, mango syrup, and pink powder, with a swirl of sour blue drizzle. It's a sugary horse girl's dream. Well, right after Adam Driver.
10. Capricorn (December 22 – January 20): Coffee Frappuccino
Capricorns are the mom friend in the group. This Coffee Frappuccino will help keep your energy up while you're consoling your drunk, crying friends at brunch.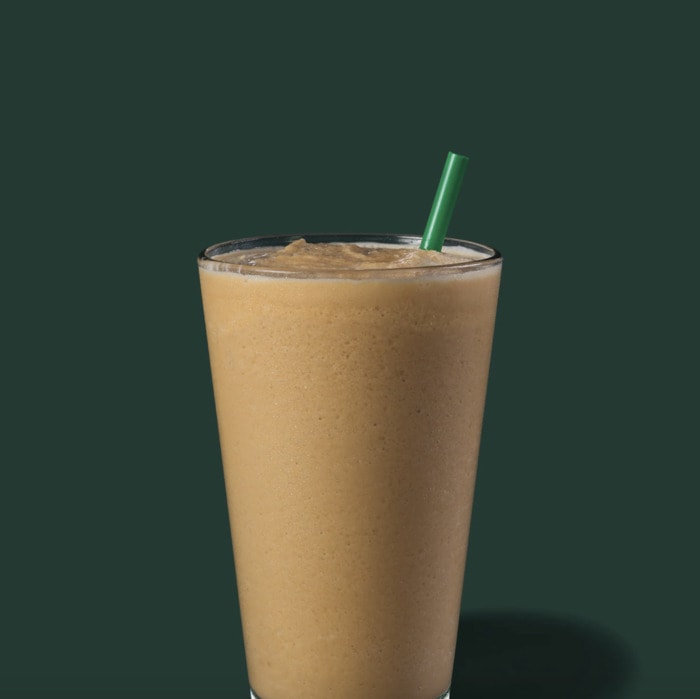 Aquarians are free-spirited and imaginative, like this Crystal Ball Frappuccino. If you stare deeply into the swirls of whipped cream, you may find your answer is "Try Again Later When You Don't Have a Sugar High."
Pisces are dramatic, but that's part of their charm. Kind of like a certain mermaid that might cut out their tongue for a chance at love.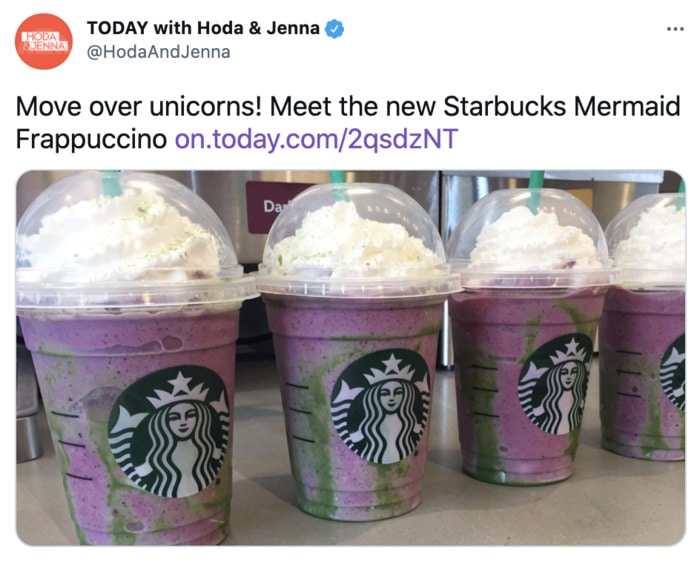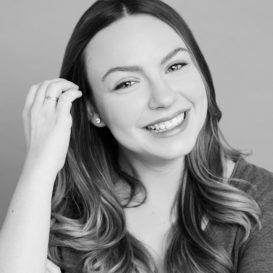 Latest posts by Katie Schindelheim
(see all)