When it comes to Irish whiskey, if you're not sure what to order, you might be tempted to simply order a whiskey you've heard of, like Jameson. However, there's four different types of Irish whiskey and each has its own flavor. Let's explore what makes each type different as well as what classifies a spirit as Irish whiskey.
To discover what makes Irish whiskey so smooth, the right way to drink it, and where our keys might have gone off to, we turn to whiskey expert Chris Walster, who shares his years of expertise with The Cask Connoisseur, to get the lowdown on this spirited spirit.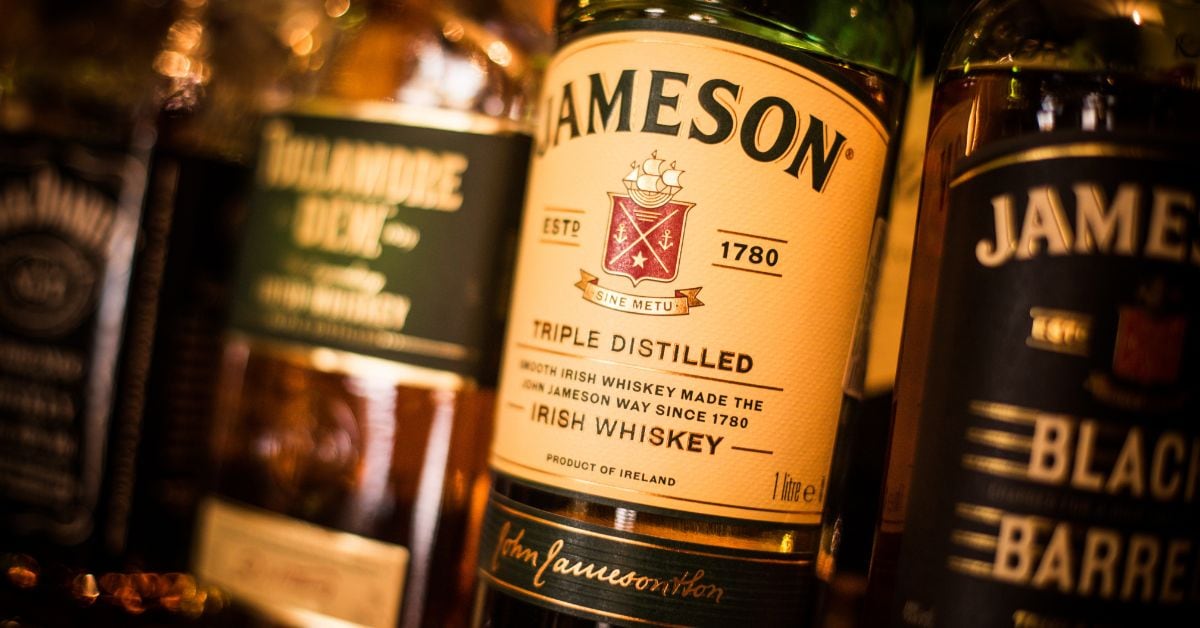 What Is Irish Whiskey?
As the name might suggest, Irish whiskey must be made on the island of Ireland. But you can't just throw a bunch of ingredients together, age it for a few days, and call it Irish whiskey just because you happen to live in Dublin. Well, you could, but no one would take you seriously.
The word whiskey reportedly comes from the Gaelic word "uisce beatha" or "water of life." Irish whiskey, or uisce beatha Eireannach, was one of the first distilled spirits in the country and it's been around for centuries.
The first mention of whiskey was in the Red Book of Ossory, which was written during the 14th century. It's easy to go down into a delightful rabbit hole, but that's a tale for another time.
The Irish Whiskey Act of 1980 and the technical file from the Food Industry Development Division Department of Agriculture provides requirements for a spirit to be classified as Irish whiskey. It must:
Be distilled in the Republic of Ireland or in Northern Ireland from a mash of cereals.
Contain at least some portion of malted grain.
Be fermented by yeast.
Be distilled at an alcoholic strength of less than 94.8% ABV in wooden casks not larger than 700 liters for at least three years in the State or Northern Ireland.
Maintain the flavor of whiskey.
Be bottled at no less than 40% ABV.
Be free of additives other than water and caramel coloring.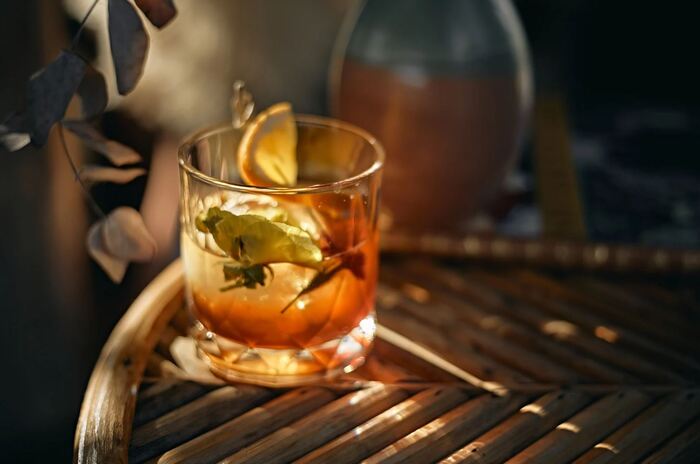 How Is Irish Whiskey Made?
According to Walster, Irish whiskey starts with heating the malted and unmalted barley mixture to 60° C to extract the sugars, which is how the "mash" is created. (If you throw Frankenstein into the pot as well, you'll be doing the "Monster Mash." And in violation of a lot of health code laws.)
Once the mixture is cooled and filtered, yeast is added, creating the "wort." The wort is then left to ferment for several days and turns into a "beer-like mixture."
After fermentation, the liquid is then triple-distilled. It then must be aged in a cask, usually made of oak, for at least three years.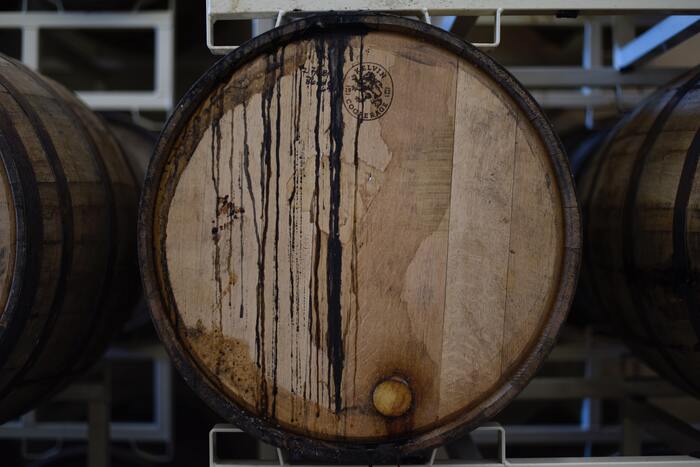 What Is Irish Whiskey Made From?
Different types of whiskey use different types and amounts of grains. Irish whiskey is most commonly made of malted and unmalted barley. Barley is a cereal grain, and it happens to be one of the first-ever cultivated grains. It's about 10,000 years old, which is only slightly younger than the Rickrolling meme.
As a comparison, Canadian whisky is typically blended and made from various grains, including barley, corn, and rye.
Bourbon is more particular, like your aunt who will adopt any cat who comes her way but thinks that a guy clapping when the plane lands is a "red flag" and a "dealbreaker." Bourbon must be made with at least 51% corn, like most Americans for the months of July and August.
Rye whiskey, as you might expect, is must be made of 51% rye.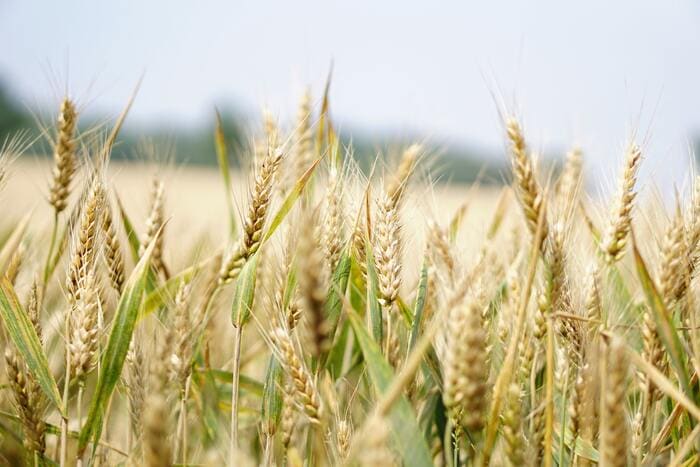 Irish Whiskey Vs. Scotch Whisky
What's the difference between Irish whiskey and Scotch whisky? "Except for the lack of the letter 'e' in Scotch whisky and whether it was produced and matured in Scotland or Ireland, not that much," says Walster. (And, legally, Irish whisky is an acceptable spelling.) "Although," says Walster, "you will likely be able to tell whether you're drinking an Irish or a Scotch."
The first difference is that Irish whiskey is generally distilled three times, making it smoother, though that's not required. Scotch is only distilled twice. The more a spirit is distilled, the smoother it tastes.
But as Netflix learned with Season 4 of "You," more isn't necessarily better. "Jameson's tried distilling four times in the past, and the results were disappointing," says Walster.
The second big difference between Irish Whiskey and Scotch is during the drying of the malted barley. In Irish whiskey, modern producers don't generally let the peat smoke from the drying fire come in contact with the barley. This prevents Irish whiskey from developing a peat-smoke flavor. There are exceptions to this, such as the peated Connemara, Teeling's Blackpitts, and Waterford's Peated Whisky made from Irish malt.
On the other hand, with Scotch, the peat smoke is allowed to come in contact with the grain when helps give the spirit its trademark (but not required) smokiness.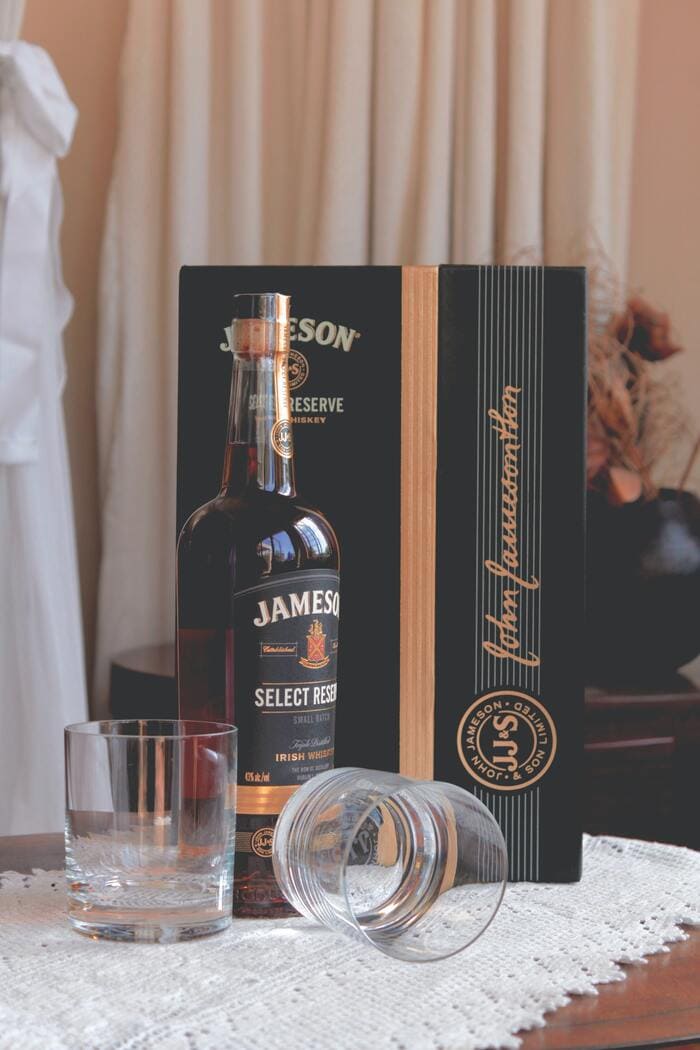 The Four Types of Irish Whiskey
1. Single Malt Irish Whiskey
Single malt Irish whiskey is made from 100% malted barley, comes from a single distillery, and is distilled in a pot still. It's smooth and mellow. It's often drunk neat, but Walster suggests adding a small amount of water, as long as the water is of the same hardness as the water the whiskey was first made from.
But, Walster says not to add ice unless you want to "reduce the nose and flavor." As for cocktails? Walster wouldn't. "Seems like a waste of an already lovely drink," he says.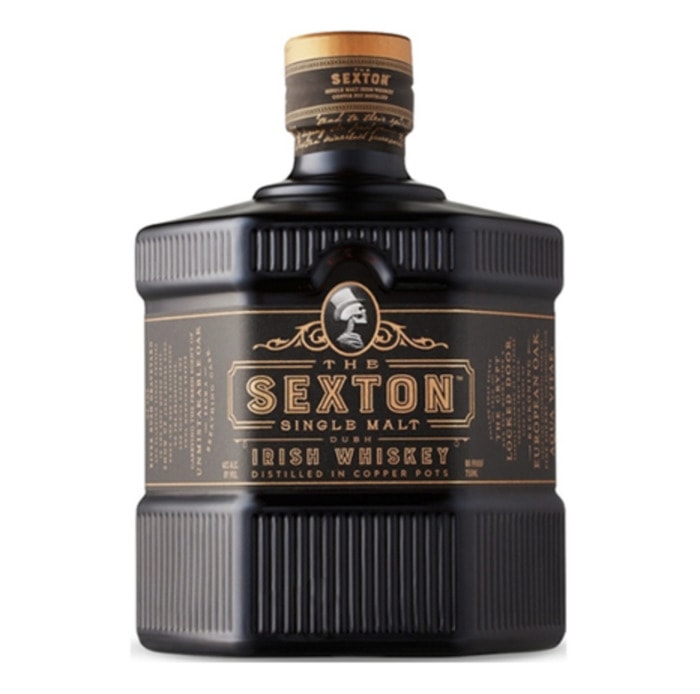 2. Pot Still Irish Whiskey
Pot still Irish whiskey — also known as single pot still — contains a minimum of 30% malted barley and 30% unmalted barley and must be distilled in copper pot stills. Examples of this include: Green Spot, Redbreast, Powers, and Teeling Single Pot Still.
According to Walster, this form of whiskey is usually chill-filtered, so it's your best bet if you like your whiskey on the rocks. "It's probably the most versatile of Irish whiskey types for how you might drink it," he says. "Anything goes."
If you're looking for a cocktail to make with this type of whiskey, a good old-fashioned Irish coffee is always a good time.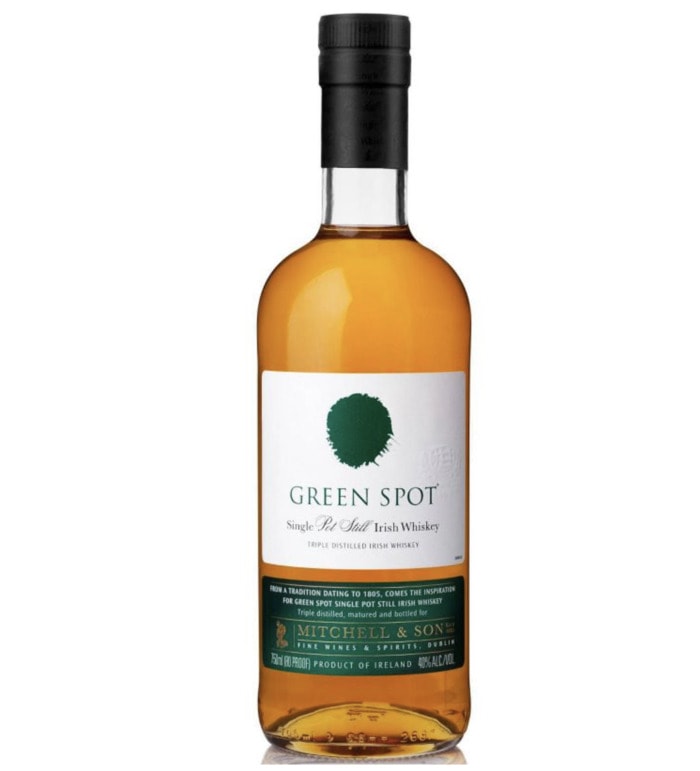 3. Grain Irish Whiskey
Grain Irish whiskey is made of no more than 30% malted barley and a mixture of other whole unmalted cereal grains in a column or Coffey still. It also tends to be the creamiest and sweetest of these three Irish whiskeys, making it a good choice for many cocktails, including highballs and whiskey sours.
One word of advice, though. "Grain whiskey takes longer to mature in the barrel," says Walster. "So, if you want to try it neat, go for an older one."
If you see the phrase "single grain Irish whiskey," this means it's produced at a single distillery.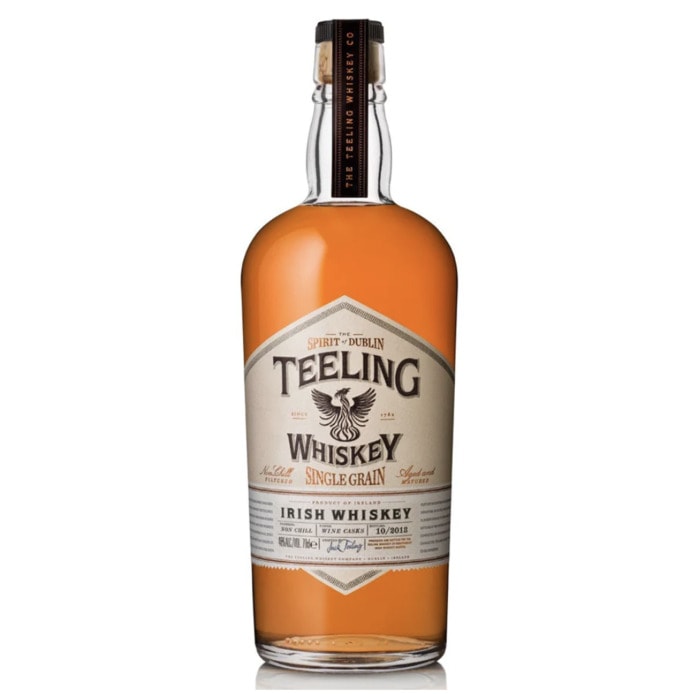 4. Blended Irish Whiskey
The fourth type of Irish whiskey is blended. This type is made by combining grain whiskey with single pot still or single malt Irish whiskey or any combination thereof. The result is often a light, easy-drinking whiskey, like Jameson.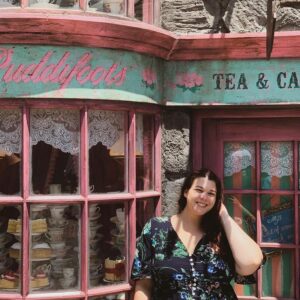 Latest posts by Jacqueline Gualtieri
(see all)