Look, sorry to burst your bubble there, but red velvet cake isn't just chocolate cake that has been dyed red. Or, at the very least, it shouldn't be. So, what is red velvet?
It's a red-colored velvet cake. Velvet cakes are a type of cake, like chiffon or pound. They've mostly gone out of fashion like we wish fanny packs would again, except for this one stalwart. Ok, time for a trip into the history books. We promise not to fall asleep in them this time.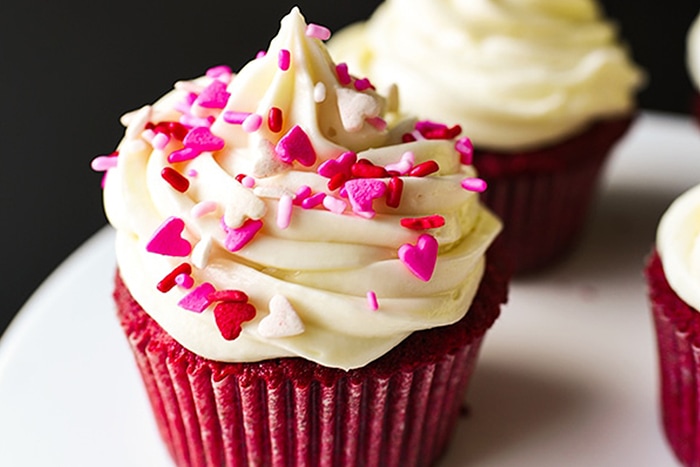 What Is a Velvet Cake?
Velvet cakes are cakes that have a smooth texture and a soft crumb. The texture is velvety, if you will. The first known printed recipe used baking soda and cream of tartar to, essentially, create baking powder.
These days, the recipe has changed somewhat and uses baking soda and either buttermilk or vinegar (or both) to leaven and lighten the batter. Some early recipes also called for cornstarch to be added to the flour to lighten it, but that's mostly been replaced with cake flour. Either way, when it's baked, we top it with luscious cream cheese frosting.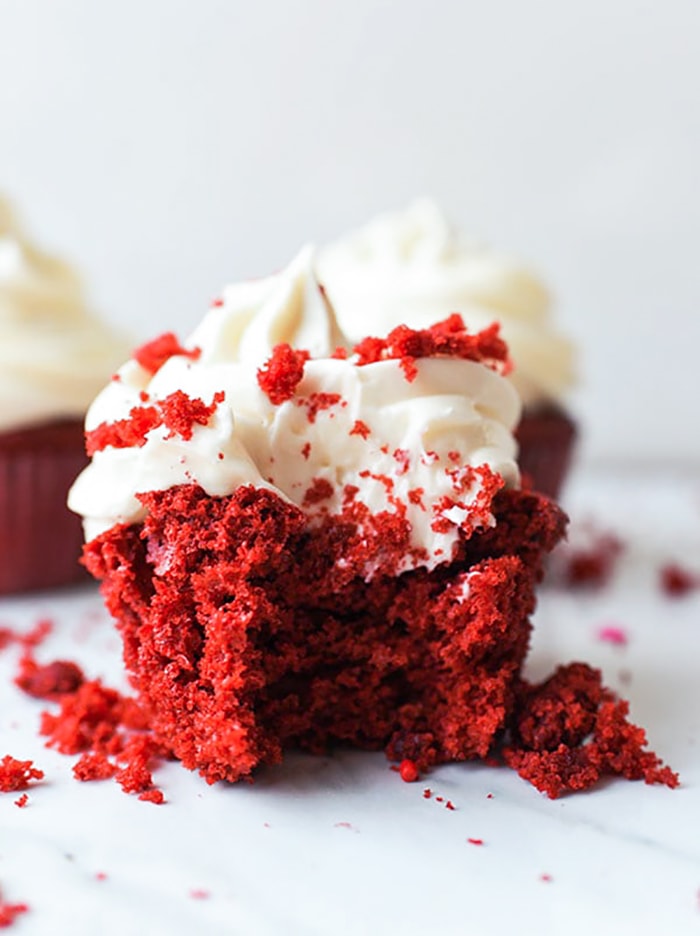 Here's the Original Velvet Cake Recipe
The first known mention of velvet cakes was in Dr. Chase's Family Physician, Farrier, Bee Keeper and Second Recipe Book printed in 1873.
He wrote, "There is a tendency, of late, to have nice and smooth names applied to things, as well as to have nice things; hence we have Velvet Cake, Velvet Cream, etc. as follows: Flour and sugar, of each 1lb.; butter 1/2 lb.; eggs, 4; cold water, 1 cup; cream of tartar, 1 tea-spoonful; soda 1/2 tea-spoonful; flavor with any of the extracts preferred, 1 tea-spoonful.
Beat the butter and sugar to a cream, having dissolved the soda in a little of the water, add it; and having sifted the cream of tartar with the flour, and thoroughly mixed them, sift them into the mixture, adding the balance of the cold water, and beat together; the eggs also having been beaten separately first, then together, stir them in and the flavoring extract, beating the mass well, for a minute or two. This will make a couple of the "nice" Cake and will require baking for about 1 hour."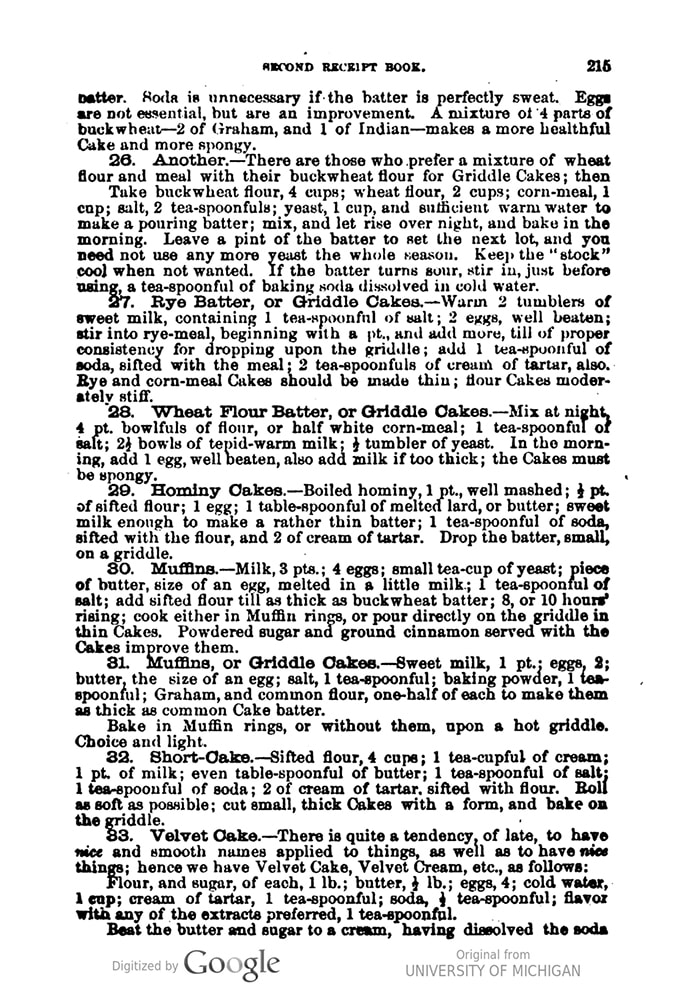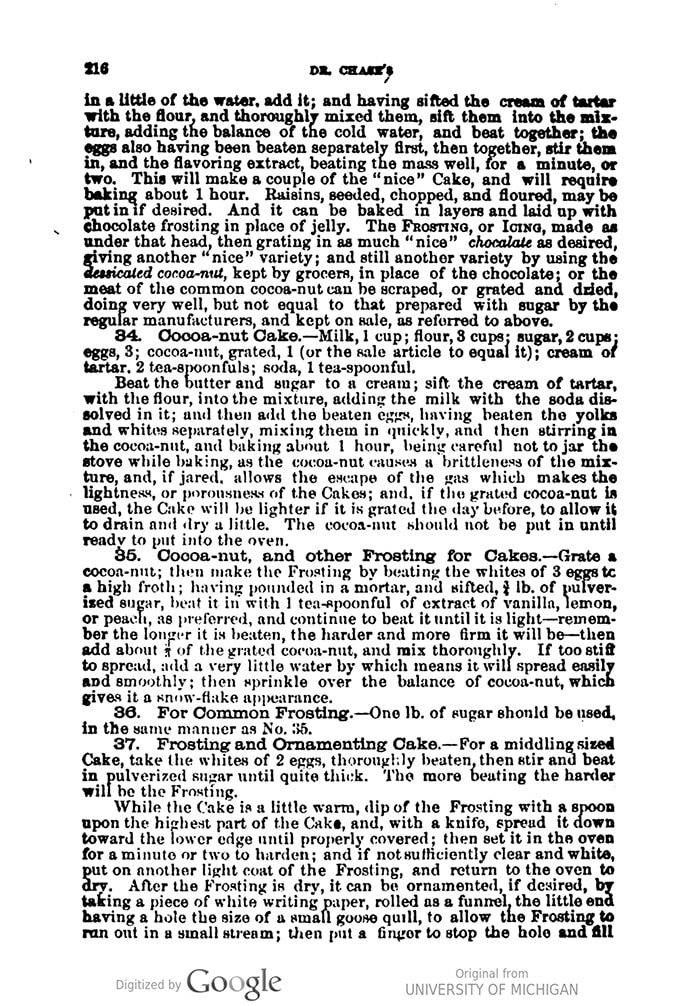 So Is Red Velvet Cake Just Red?
No. Red Velvet cakes also use cocoa powder. But, that's mostly to give them the red hue and make the cake more tender, not to make them chocolate-flavored.
My Red Velvet Cupcake recipe uses a mere one tablespoon of cocoa powder. A classic chocolate cupcake recipe uses 1/2 cup of cocoa powder. That's 700% more cocoa powder.
If you unprocessed cocoa, the anthocyanins within it will react with the buttermilk, vinegar, and baking soda to create a dark red color close to oxblood.
Baketart's Stella Parkes says she thinks the Red Velvet Cake came to be when the velvet cake was someone replaced the chocolate in a Devil's Food Cake with cocoa powder to create a Velvet Cocoa Cake and that the buttermilk was introduced as the recipe moved further South.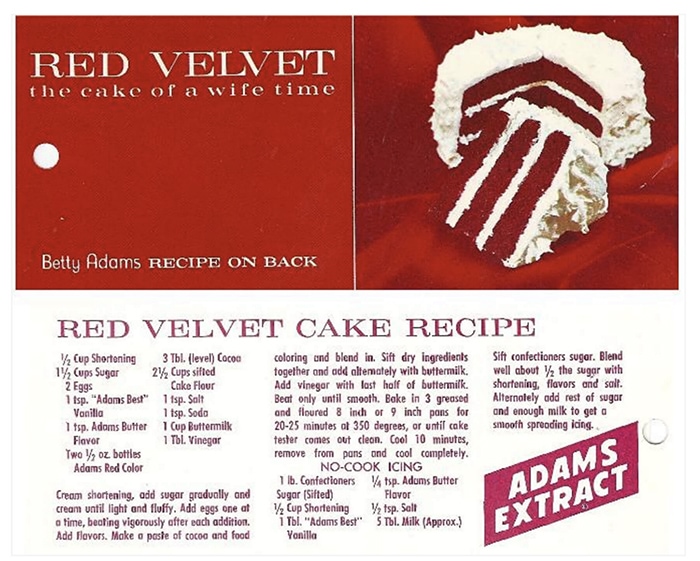 Why the Bright Red Color?
Marketing. The intense, bright red velvet cake color we're now familiar with comes from the Adams Extract company, not the Waldorf Astoria hotel.
In an effort to sell more food dye during the Great Depression, John Adams of the Adams Extract Company posted displays featuring his wife Betty's recipe for Red Velvet Cake at grocery stores where their dye was sold. Customers were entranced by the eye-popping image of the bright red cake and the marketing tactic worked.
How did it get so red? Well, Betty Adams' recipe requires a whopping 1 ounce of red dye, which is more than entire bottle of Wilton or Americolor food coloring.
Red velvet cakes existed before Adams, but to get that intense red, you need food dye and a lot of it. Or beets.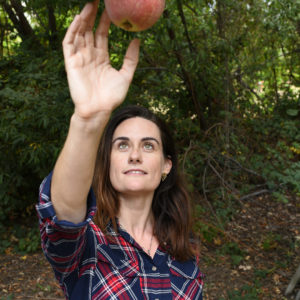 Latest posts by Rebecca Swanner
(see all)