The latest Marvel character to join the Disney+ lineup is Moon Knight (played by Oscar Isaac). The ominous series debuts on Disney+ March 30th so it's a good time to bone on Moon Knight trivia.
The lunar superhero has been around for quite some time in the comic book world — his first appearance was in Werewolf by Night #32 in August 1975 — but he's probably not as well known as Captain America or mischievous Loki. So, consider this your pre-show cram session.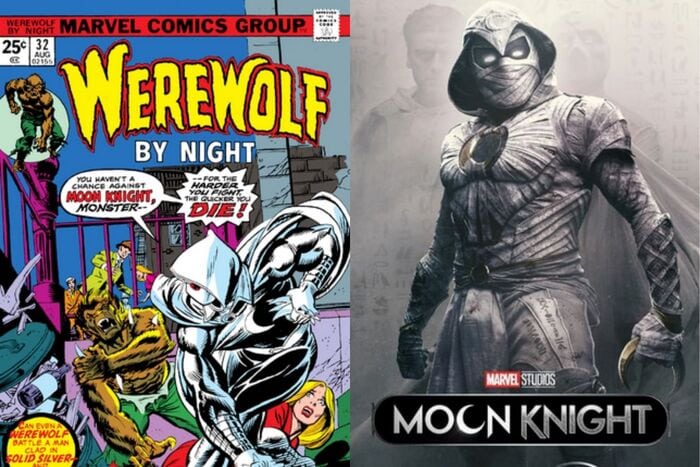 Who Is Moon Knight?
Moon Knight is a lunar anti-hero by night and Marc Spector by day. Marc Spector was a mercenary on assignment when an archeological dig went wrong. As a result, he's granted powers by the Egyptian moon god Khonshu.
Long story short? Stop digging up old stuff. Did no one watch The Mummy?
Fun Facts About Moon Knight
1. Moon Knight Made His Comic Debut As a Villain
When we first met the Moon Knight in "Werewolf By Night" #32 he wasn't the anti-hero he is today. He was the muscle hired to take down Jack Russell, the lycanthrope the comic is named after. (Kate Beckinsale was unavailable.)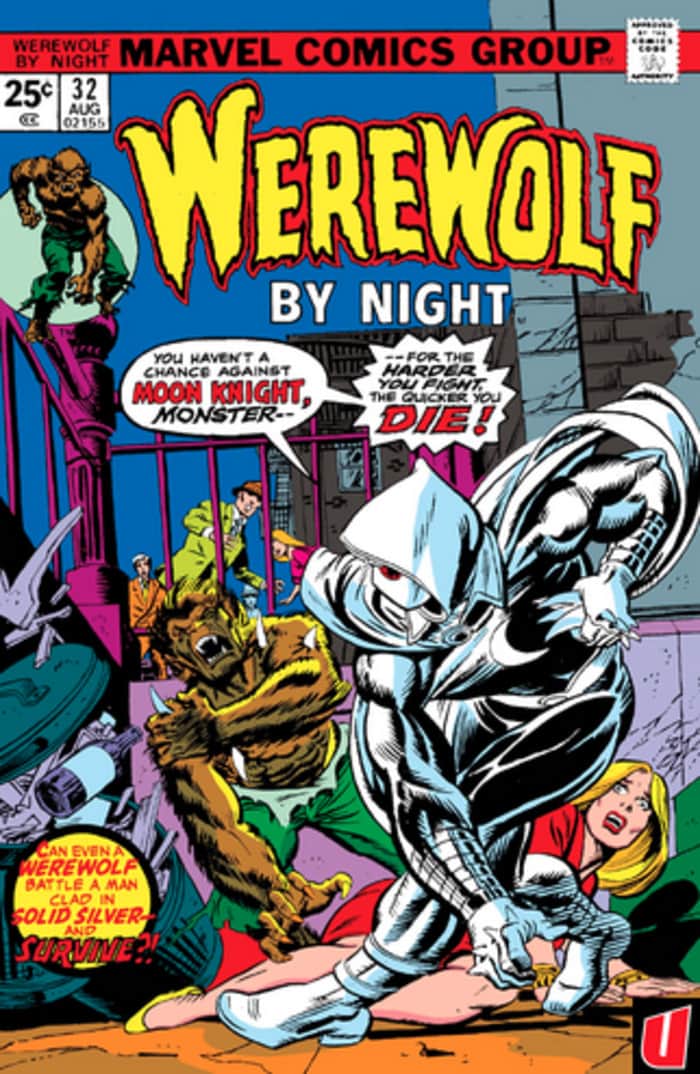 2. Moon Knight Has Multiple Personalities
Marc Spector, who becomes Moon Knight, has dissociative identity disorder (DID), formerly known as multiple personality disorder. Unfortunately, his origin story misrepresented DID, but it looks like the Disney+ show is going to be depicting the disorder more accurately.
As Isaac told Vanity Fair, ""I'm really proud that our show gives this real, honest look at what it's like to deal with mental health illness in an empathetic way. It's still shockingly taboo to talk about mental health problems and the struggles that a lot of people have to deal with. To feature a character having mental illness in this big world that is the MCU, I think we really had a rare and unique opportunity to bring awareness and try to destigmatize mental health illness."
3. We Don't Know How Many Personalities Moon Knight Has
Aside from Spector, Moon Knight has several other identities. According to Marvel, the exact number is unknown. However, there are a few worth noting.
Steven "Steve" Grant is a playboy millionaire and an elite Hollywood producer. Jake Lockley is a rough around the edges taxi cab driver informant. Then, there is Mr. Knight which is a polished, detective version of Moon Knight.
Spector has also worn many hats over the years. He's been a heavyweight boxer, a former Marine, a CIA operative, and a candlestick maker. Next up, baker.
4. There Are Some Parallels to Batman
Some people reference Moon Knight as Marvel's Batman. Both are vigilantes by night and millionaire playboys with emotional baggage by day.
The main difference is Batman operates under a vague code while Moon Knight is less morally inclined to keep his brutality in check. Moon Knight also has powers, while Batman is just rich and used to getting beat up.
5. Moon Knight Was an Avenger
Moon Knight made such a good first impression that he then became a mainstay member of the West Coast Avengers. He's run with the likes of Daredevil, Black Widow, Deadpool, Punisher, and Shang Chi. They say they're going to teach us the secret handshake any day now.
Oscar Isaac in a skirt* appreciation tweet

*I know some will say kilt, but Oscar and his stylist Michael Fisher both used the word "skirt" in interviews referencing these outfits pic.twitter.com/HJQb6v4dr0

— Preeti Chhibber (@runwithskizzers) March 18, 2022
6. Spector's Powers are Unstable
Khonshu is a real Egyptian god. He is the god of the moon, fertility, and the passage of time. Khonshu also watches over and protects those who travel at night.
Khonshu granted Spector enhanced strength, durability, and reflexes. But, Khonshu seems to be a bit temperamental as the extent of his abilities depends on the phase of the moon and Khonshu's favor. Our cramps work the same way!
7. Layla El-Faouly is a Mysterious New Character
May Calamaway plays Layla El-Faouly which some fans has theorized might be related to Scarlet Scarab. Or, that she might be a stand-in for his on-again off-again love interest Marlene Alraune.
8. Oscar Isaac Convinced Ethan Hawke to Join
Isaac and Hawke play enemies in the upcoming show, but it was Isaac who walked up to him in a Brooklyn coffeeshop and convinced him to join the MCU. Rumor has it Hawke might be playing Mephisto.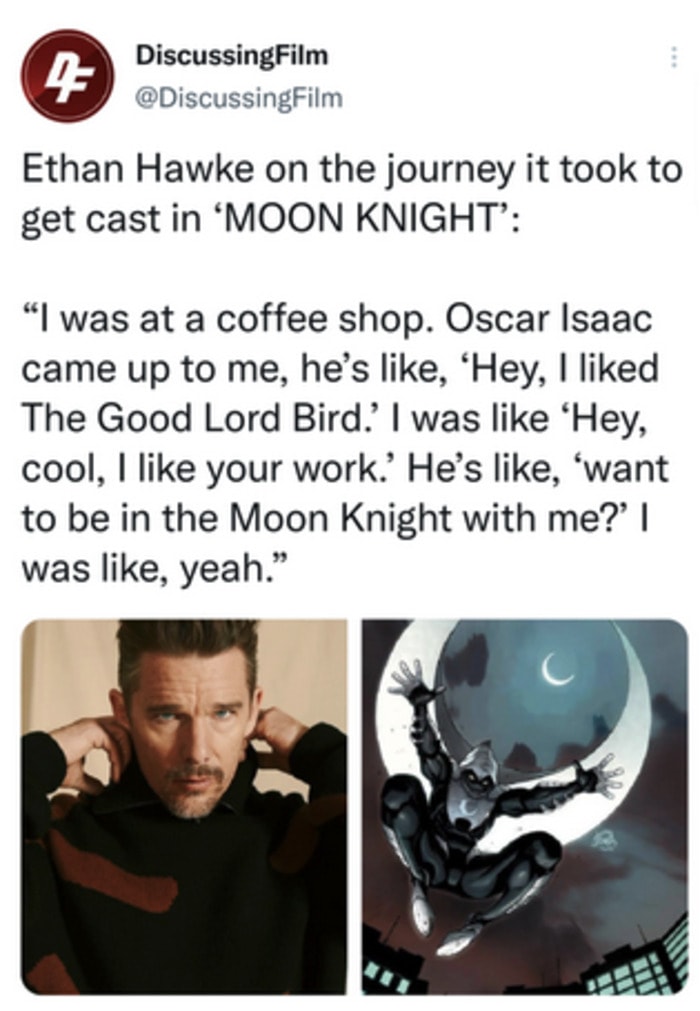 9. He Has a Secret Daughter
Lockely — his cab-driving personality — fathered Diatrice with Marlene. Whether we'll meet her in the Disney+ series is yet to be revealed.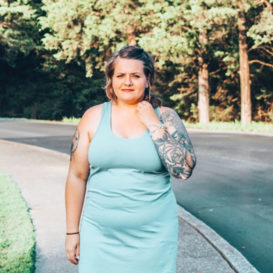 Latest posts by Ashley Hubbard
(see all)