We're all for new and interesting food trends, but sometimes things go a little too far. No, we're not talking about the everything is cake including your boyfriend trend. We're talking about the "let's pour everything on the countertop" trend. Gordon Ramsay, we need you.
It's as if these viral video creators saw how some hipster restaurants have given up on plates and said: hold my beer.
In case your blissfully unaware of what we're talking about, may we present a few examples to the shock and horror of countertop makers everywhere. It seems that most of these trending videos are directly or tangentially connected to magician Rick Lax, but that doesn't make it any less weird.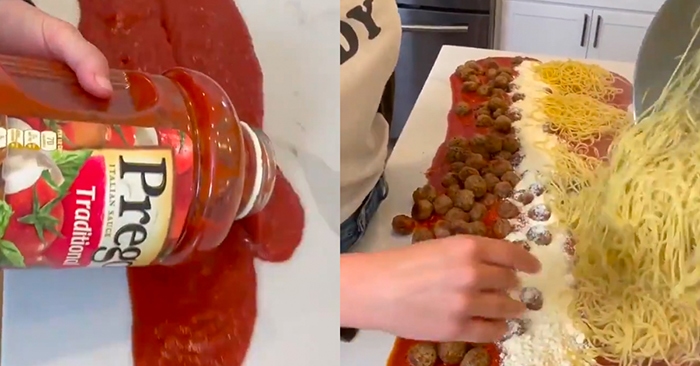 1. The Ultimate Spaghetti Hack
Why serve pasta in bowls, or even on plates when you follow in Josh and Lisa's footsteps and simply pour an entire jar of Prego onto your counter and mix it together there. Fluffy definitely won't mind you commandeered her favorite grooming spot.
what a normal and ultimate spaghetti hack! pic.twitter.com/UAc0rjRqmV

— jarvis johnson (@jarvis) May 10, 2021
2. Taco Cones
Then there's this woman who made "tacos" by pouring a what is that 32 ounces of Nacho Cheese sauce on her sparkling white countertop. She then tops it with a variety of toppings — shredded iceberg lettuce, beans, sour cream, and others — before scooping it with an ice cream scoop into tortilla cones.
You thought the spaghetti prego video was bad? Wait until you see the taco vid: pic.twitter.com/jArTIS7gNN

— Sachin4D (@zaxptv) May 11, 2021
3. Toilet Candy Punch
If you hadn't lost your appetite yet, this one will probably do it.
Of course, all of this would be funny/terrifying on its own, but the Twitter reactions make it that much better. Here are some of our favorites.
Twitter Reactions to the Prego Debacle
1. Thank you, Alex.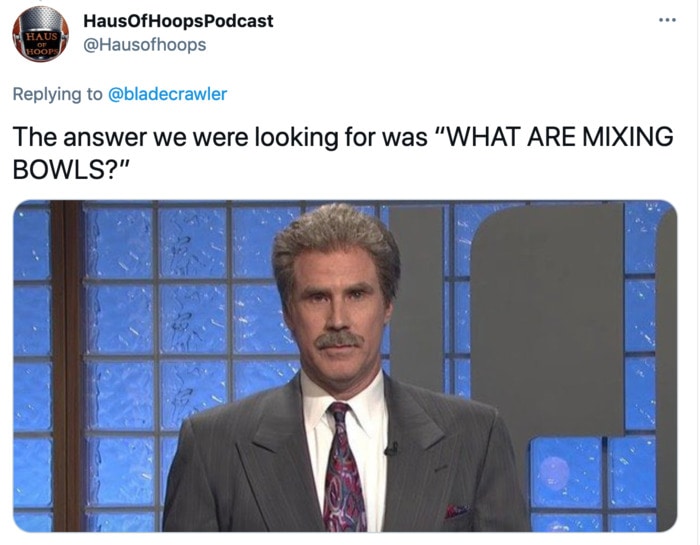 2. Ours, too. Ours too.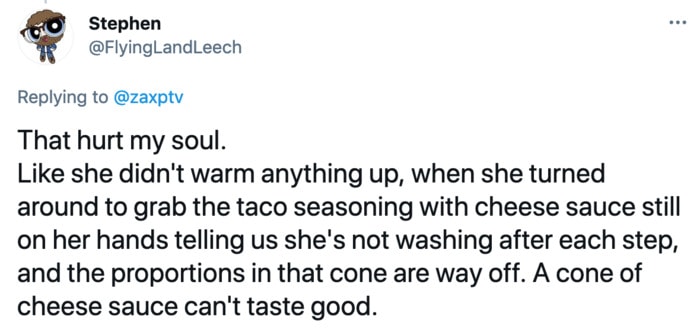 3. In the name of all things, please.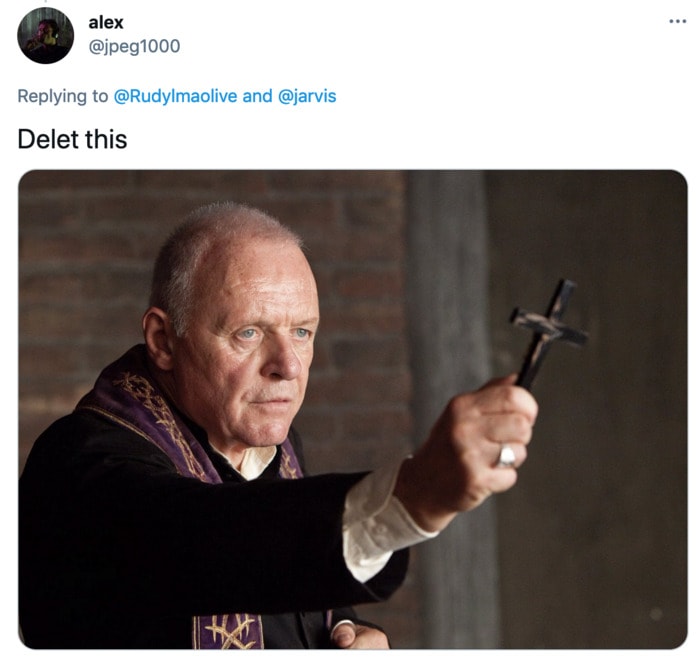 4. It's not just you.

5. Say it louder so the people on TikTok can hear you.

6. Or both.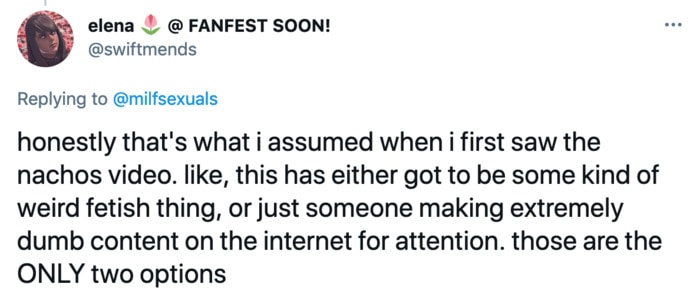 7. Doing dishes is bad, but this is worse.

8. You know it's bad when even Garfield takes a break from napping to weigh in.

9. Please let that be the case.

10. :throws out the whole Internet: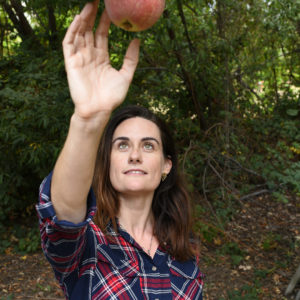 Latest posts by Rebecca Swanner
(see all)