If your birthday falls between October 23 and November 21, then it's your time to shine as a Scorpio! Scorpions symbolize this fixed water sign that's often passionate, assertive, determined, decisive, and resourceful. Why not show off these stellar qualities with a scorpio tattoo?
Of course, with all of these intense qualities, it means you can be kind of hard to please. If you don't believe us, just ask your barista. But since we don't think you should ever have to sacrifice quality, we hunted down the best Scorpio tattoo ideas for you.
From literal scorpion tattoos to artistic zodiac representations, these are the best designs to show off your Scorpio pride. That, and just telling everyone how amazing you are. It's not bragging if it's true, right?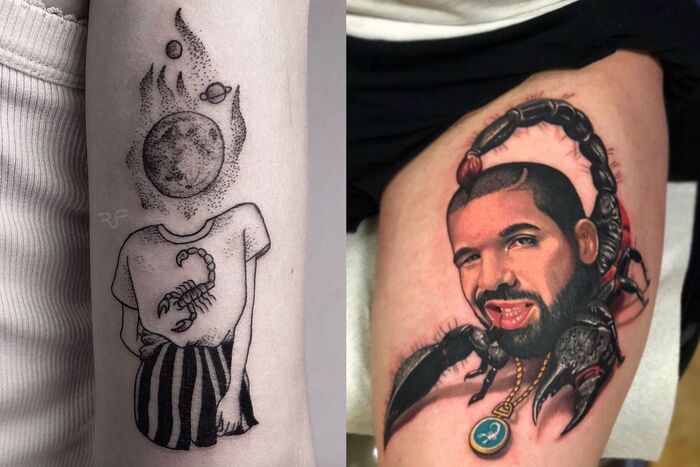 23 Scorpion Tattoo Ideas for This Feisty Water Sign
1. Can someone let us out of this thing? We promise to behave. Ink by @mr.jones.tattoo.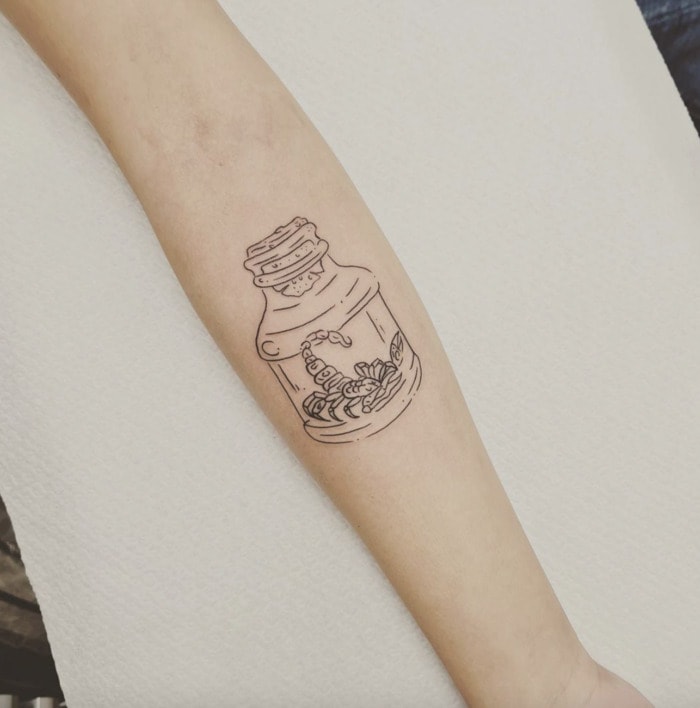 2. May we suggest waterproof mascara for this water sign? Ink by Daisy Wade.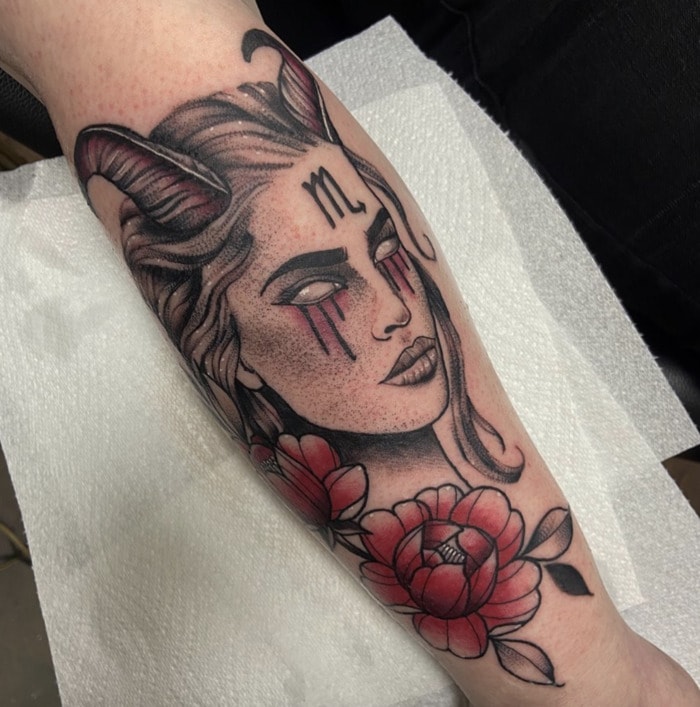 3. Bottling up emotions aren't ideal. But bottling up Scorpio potions? Just call us Snape. Ink by Alexandria Barrett.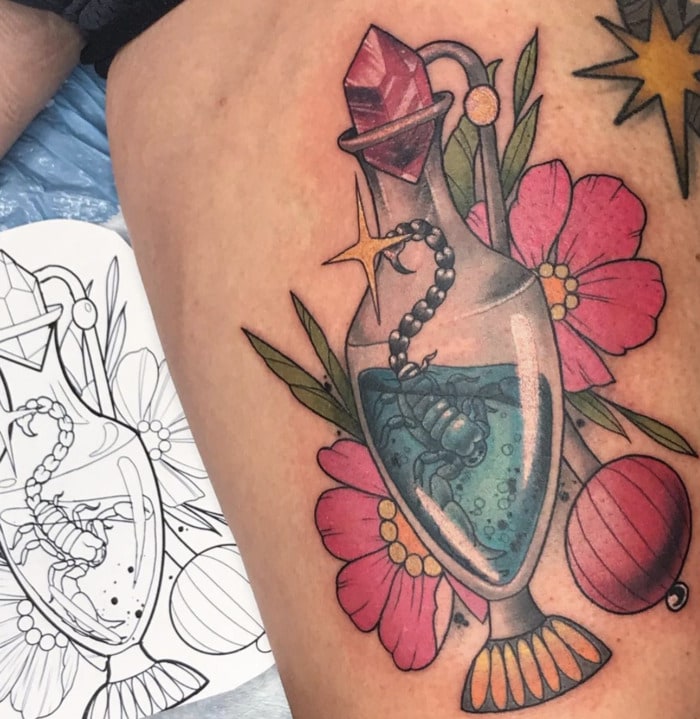 4. This Scorpio tattoo is pretty on the nose. Err…forearm? We promise we passed biology. Ink by Laia Movellan.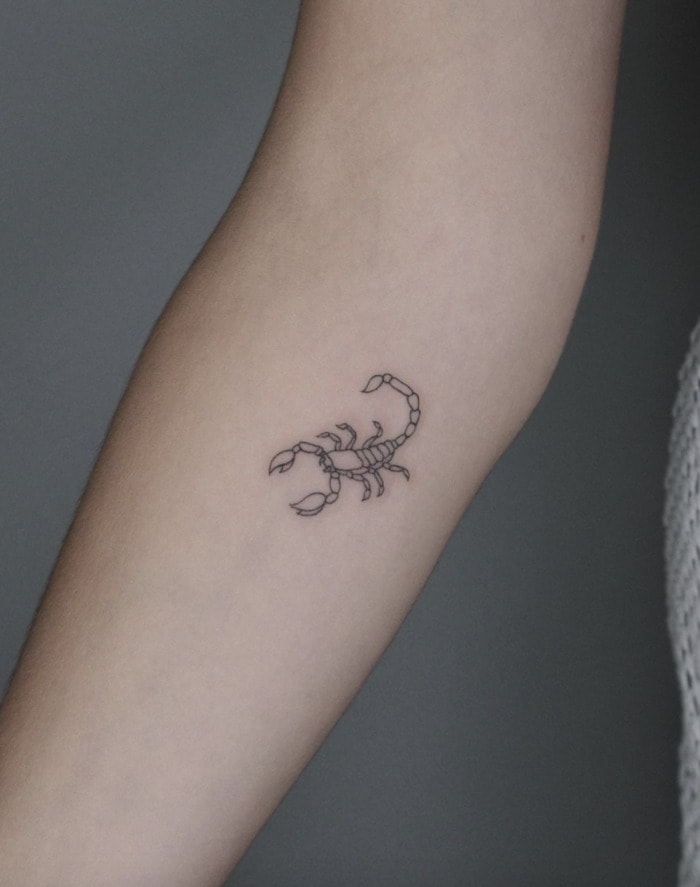 5. Shoulder to cry on, or a cold shoulder? It's a mixed bag! Ink by Andrea Barreda.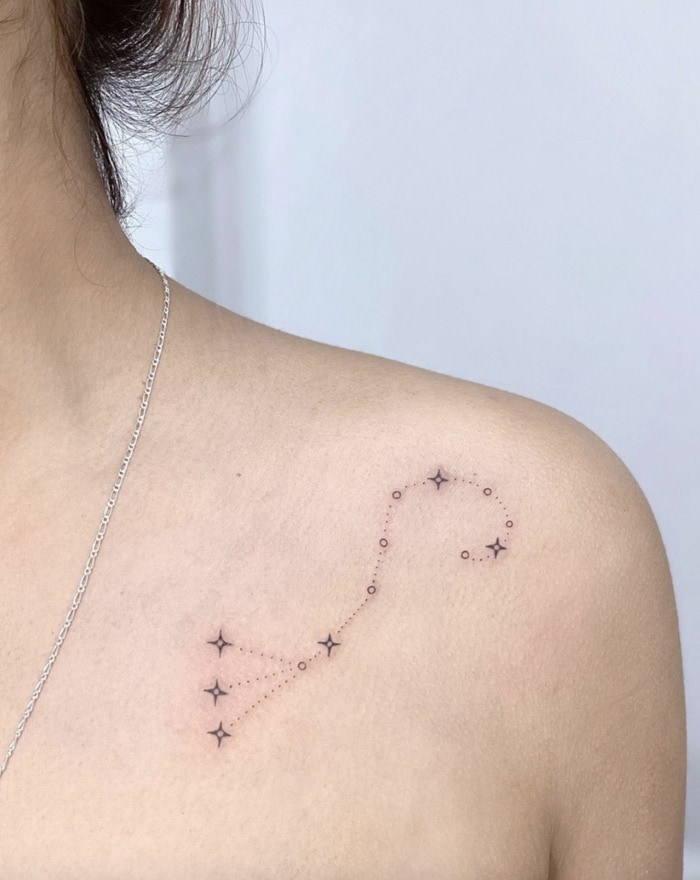 6. We know how secretive you can be, so this tiny glyph tattoo can easily be hid from grandma. You're welcome. Ink by Minus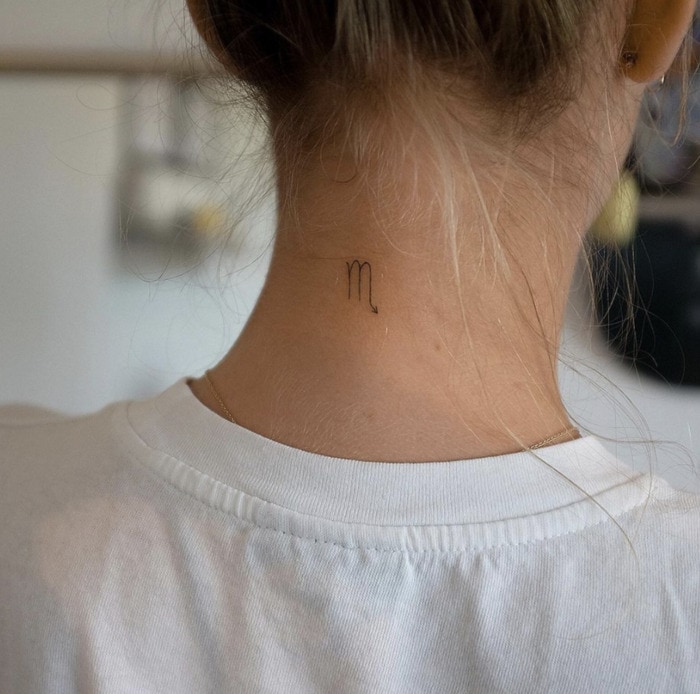 7. When your favorite rapper is the same sign as you, this is the really the only option. What else would you do, only buy his album? Ink by Cory Salls.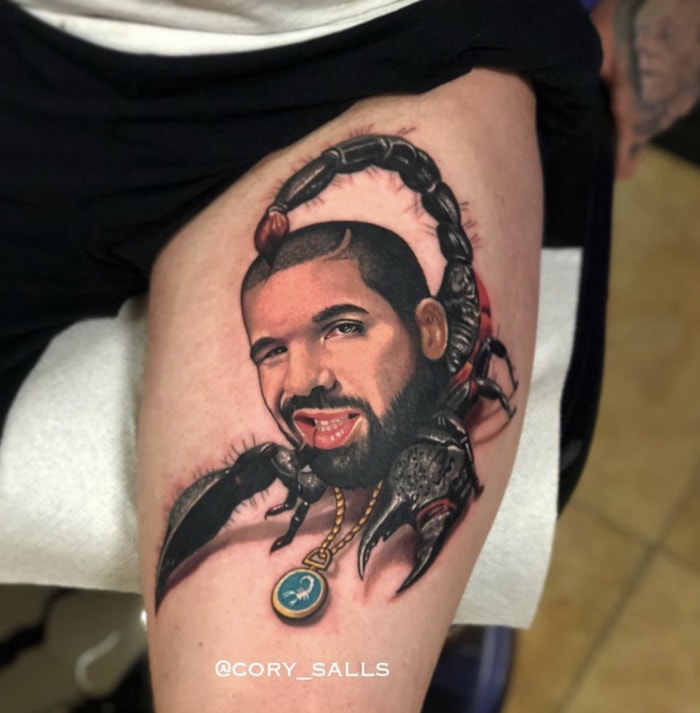 8. Scorpios can be bright and fun, too! Except when it comes to Monopoly. St. James Place is ours. Seen on Next Wave Tattoo. Ink by Jose Turneve.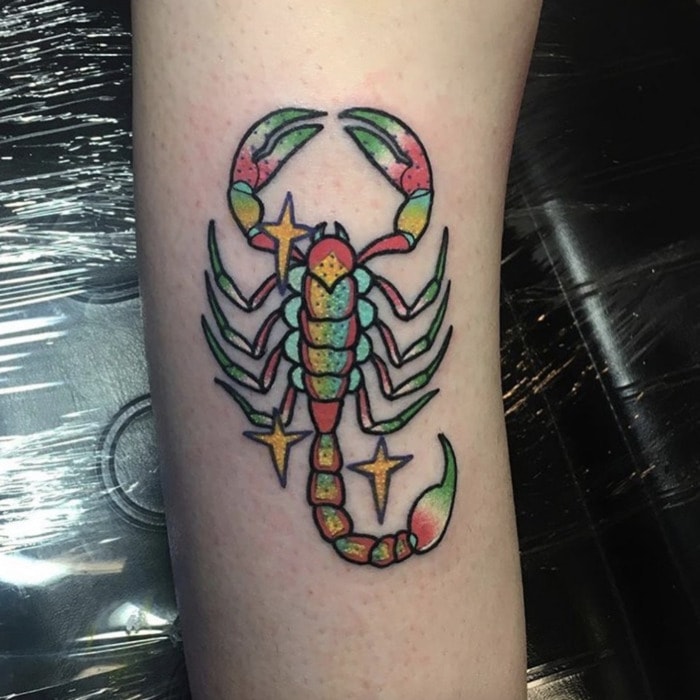 9. We just saw this shirt at Forever 21 last week. Ink by Rafael Figini.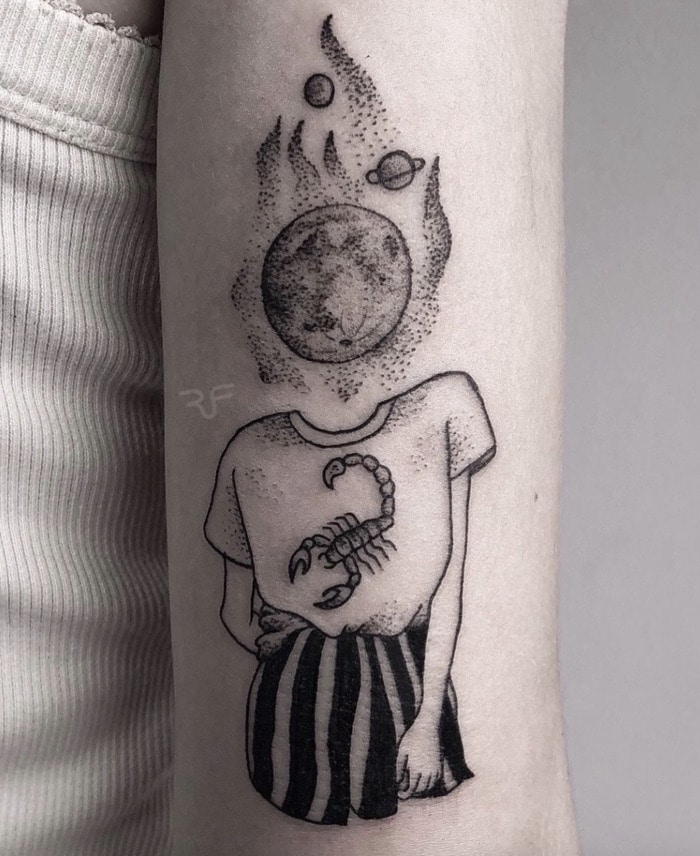 10. Tough exterior but a big heart underneath. And some lungs, too! Ink by Alex Kane.
11. When you're a triple Scorpio, you just become a scorpion. We do not make the rules. Ink by Baba Vešterka.
12. Scorpios may have stingers, but they're also sensitive and passionate. Don't be surprised if they start crying in the middle of Pulp Fiction. Ink by Christina Gemo
13. Fierceness and daintiness can go together, and this floral scorpion tattoo is proof. But cheese and peanut butter? Not so much. Ink by GEEM.
14. A watercolor constellation for the water sign. And this one won't rub off! Ink by Daniela Massa.
15. These may not be the most effective glasses, but they sure look cool. Or at least someone told us that…it's hard to see the mirror. Ink by @antidotex_.
16. Turn that "vain sense of self" everyone says you have into some ink they'll be jealous of. Ink by Lorage.
17. Scorpios may have a lot of secrets but how they can ride a scorpion is one we're going to need answers to. Ink by @fuegoesinicio.
18. We would never cross anyone who could sit through this tattoo. Ink by Dean Caves.
19. You're loyal, but can also be vengeful. Get this wrist tattoo if you want to remind others not to bite the hand that feeds them. Ink by @louutattoo.
20. Leave the jewelry to Tauruses. Ink by Jojo.
21. You're ruled by the Death card, but we suppose a scorpion climbing the stairway to heaven is the same thing. Ink by Izzy.
22. We love this sparkling, shining, starry scorpion. Even if we can't say it three times fast. Ink by Mr. K.
23. Ignore her ponytail stinger and pincher earrings. We're 100% sure the date will go fine. Ink by Lilian Raya.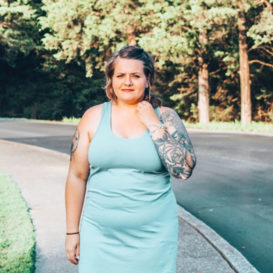 Latest posts by Ashley Hubbard
(see all)