This week, the giant coffee chain Starbucks managed to both delight and irritate customers. Their new summer menu featuring a Bumblebee cake pop that more resembles an annoyed cat and the delicious Chocolate Java Mint Frappuccino? Win.
Starbucks charging a $1 for asking for "no water" in your Refresher? Not so much.
What about light ice? Is there a charge for that? Well…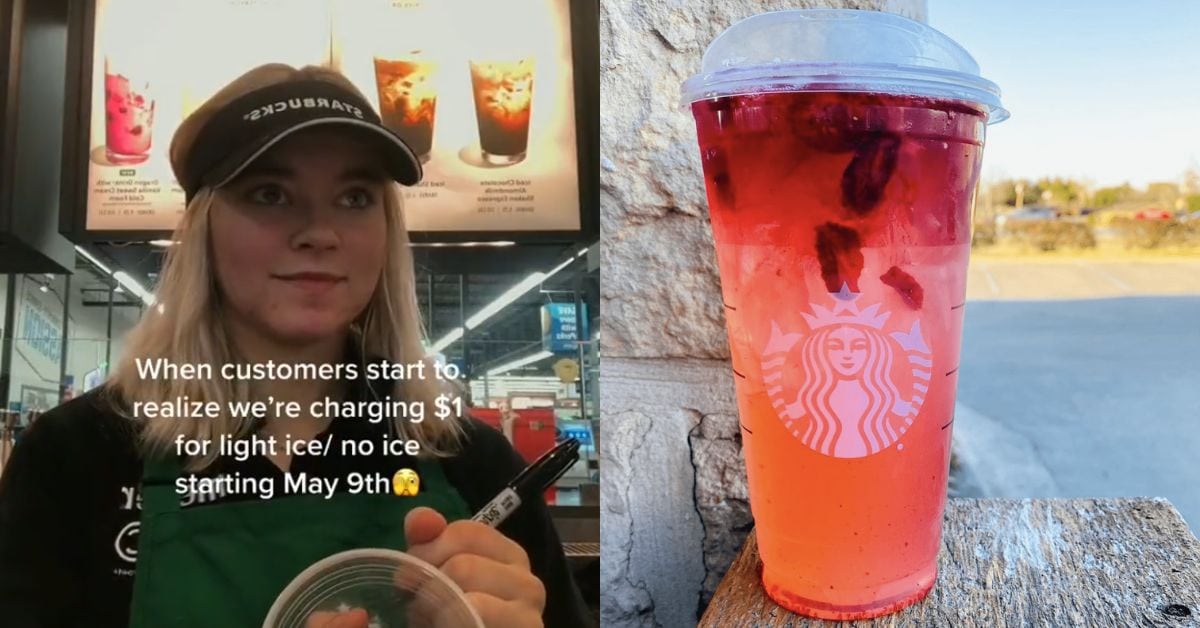 What Is Starbucks Charging For?
On Tuesday, May 9th, the same day the seasonal menu launched, Starbucks began charging customers who order a Refresher and ask for "no water." The reason, according to what Starbucks told CBS News about the whole drama, is because the "charge is necessary because the juice drinks are more expensive to make when they're not diluted."
Considering a variety of other secret menu customizations like added syrup and different milks also result in charges, this isn't a huge surprise.
A rep told Today.com that "This change allows us to provide a more consistent approach to customization, similar to other beverage customizations such as adding an espresso shot or syrup which incur an additional charge."
But, on the heels of discontinuing raspberry syrup and not bringing the S'mores Frappuccino back yet again, it's not impressing brand fans.
Im about to boycott Starbucks Fr this time. Like I ask for light ice for my Frappes so that I'm not CRUNCHIN on my drink and 90% of the time they somehow forget OR put EXTRA ICE 😡 pic.twitter.com/bPVS7zTMye

— Alicia Florrick's Wig 🦄 🦅 (@kaylaKNC) May 5, 2023
What About Light Ice?
To make matters worse, some stores misunderstood the official change and started charging customers who asked for light ice.
Others, as shown in the image below from Reddit, removed the option from light ice entirely. And we thought our listening skills were bad sometimes.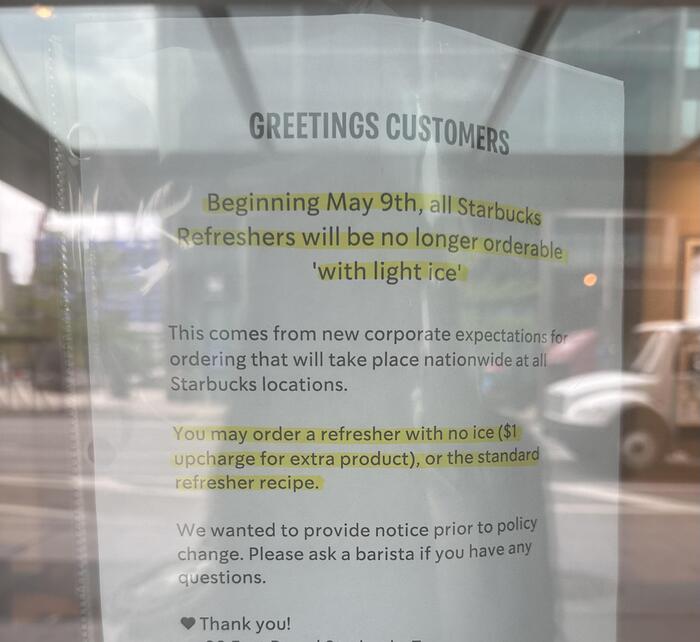 To make it clear, Starbucks is not currently charging for light ice. Light ice is still available. They are, however, charging $1 for no water in your Refresher.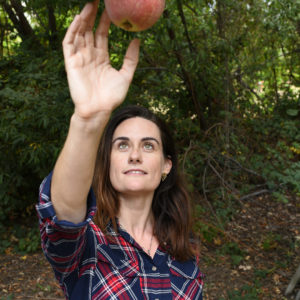 Latest posts by Rebecca Swanner
(see all)