When it comes to Starbucks Secret Menu drinks, I usually go the "that's pretty but I probably won't be ordering it route. That's usually because I prefer a whole milk latte to almost any other drink. It's creamy, full of just enough caffeine, and not overly sweet. But, for the trending Pumpkin Cookie Crumble Frappuccino, I might have to make an exception.
Starbucks' Fall menu for 2023 — with the addition of the Apple Crisp Oatmilk Shaken Espresso and the Pumpkin Cream Chai Tea Latte — is solid. But, that doesn't really stop anyone from creating their own concoctions.
And, from what we've seen on TikTok, it sounds like the Pumpkin Cookie Crumble Frappuccino might deserve a place in Starbucks' permanent fall drink rotation. Here's what it is and how to order it.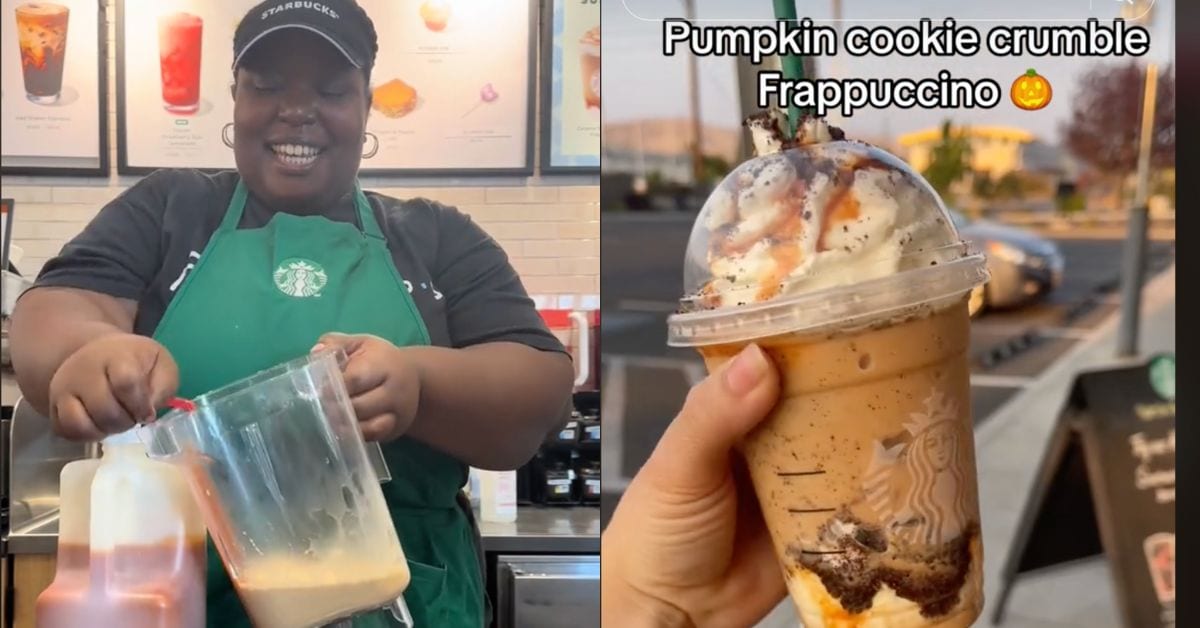 What is the Pumpkin Cookie Crumble Frappuccino?
It's a Starbucks Frappuccino that combines the flavors of pumpkin, white mocha, and chocolate cookie crumbles into a (very) sweet drink.
With multiple layers of pumpkin sauce, cookie crumble bits, whipped cream, it's sure to impress your inner five-year-old. And maybe your dentist.
It's also a pretty involved drink, so even though a Venti will cost you about $7.81 please remember to tip your barista.
Here's how to make a Venti one according to Starbucks barista Jess Nicole:
Start with 4 pumps Frappuccino roast.
Add whole milk to the bottom line.
Add 2 pumps pumpkin and 2 pumps white mocha.
Add 4 scoops of java chips.
Add coffee base and ice and blend.
Add whipped cream on the bottom of the cup.
Add 2 pumps pumpkin around the inside of the cup.
Add cookie crumble.
Add Frappuccino mixture.
Add whipped cream on top.
Top with cookie crumble and pumpkin sauce.
How Do I Order the Pumpkin Cookie Crumble Frappuccino?
To order the decadent fall drink, Nicole says to say "Hello, may I have a Mocha Cookie Crumble Frappuccino with no mocha.
Please substitute for White Mocha and Pumpkin Sauce. No mocha drizzle, please substitute pumpkin sauce on top of the whipped cream. Thank you."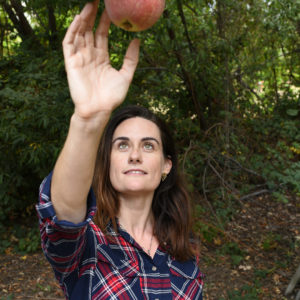 Latest posts by Rebecca Swanner
(see all)