The holidays just keep getting better, and they aren't even here yet. But Trader Joe's dropped a new Crunchy Chili Cranberry Orange & Onion sauce, and suddenly darkness at 4 p.m. doesn't seem quite as depressing. (Quite.)
It's a new and improved take on the original Crunchy Chili Onion sauce, only this time with a smoky and citrusy holiday twist. Here's everything you need to know about the special new sauce.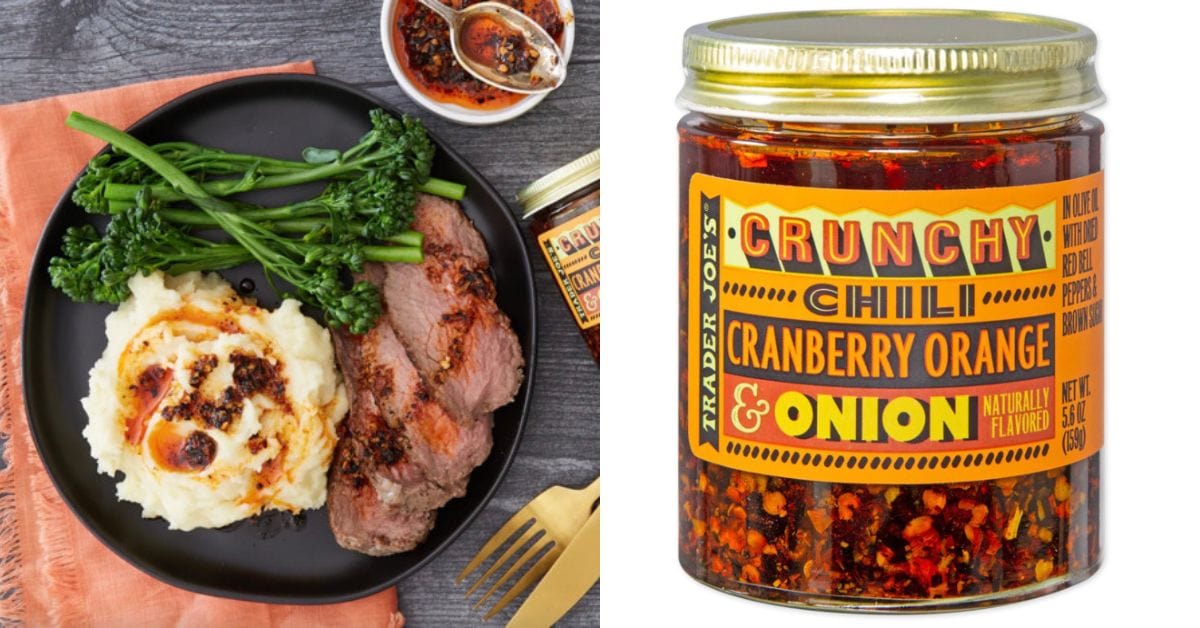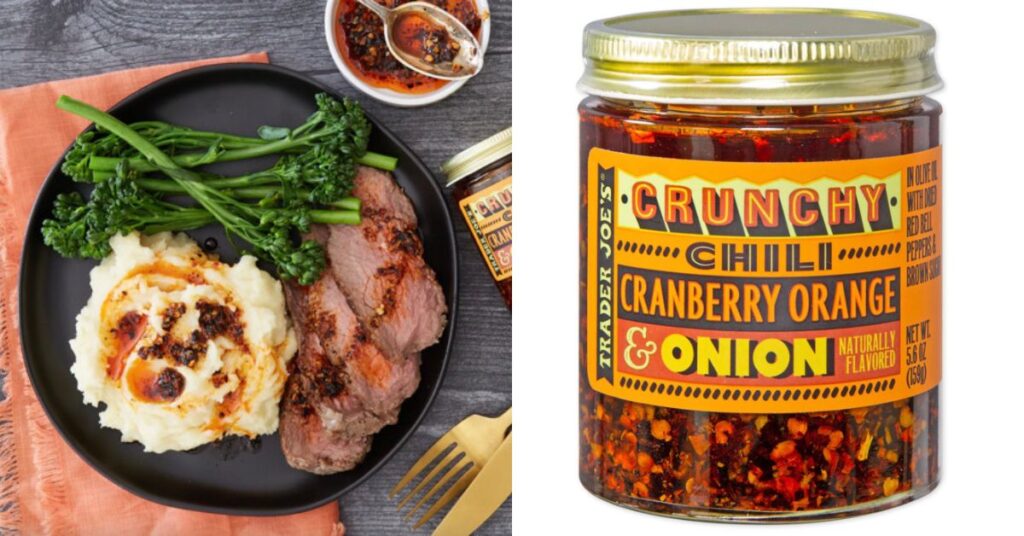 What Is the New Trader Joe's Chili Crisp?
Trader Joe's Chili Crisp contains everything its beloved Crunchy Chili Onion sauce does, and more. Packed inside the inviting jar with an orange label is brown sugar, dried cranberries, red bell peppers, onions, orange oil, and heaps of dried chili peppers.
It's sure to be spicy, salty, sour, and sweet with plenty of kick to make that Thanksgiving turkey cry. It's totally crying because of that and not because it's dinner.
Coming in at only $4.49 a jar, you'll be as excited as a Detroit Lions fan just before their team somehow finds a way to lose. The special holiday sauce comes in 5.6 oz. jars and will be available for a limited time only, so enjoy it while you can.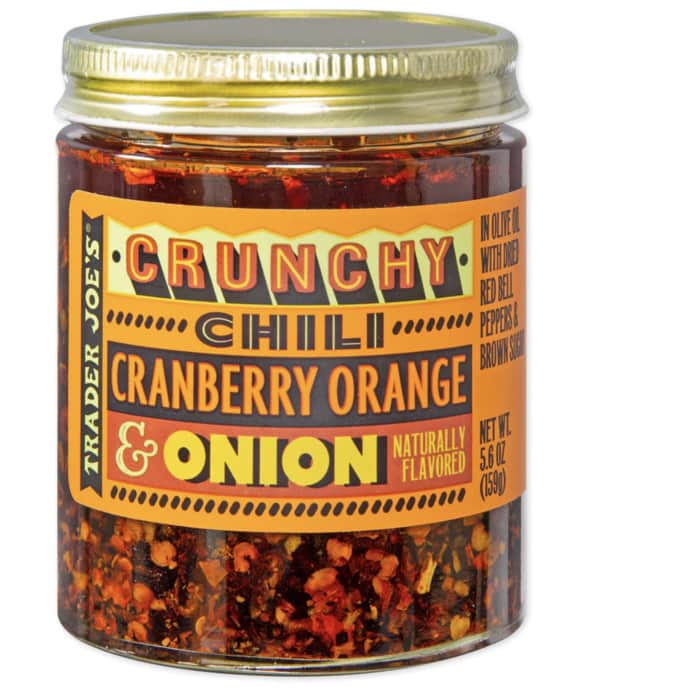 What Is Chili Crisp?
The condiment is trending, but it's hardly new. Chili crisp is a version of the traditional Chinese chili sauces popular in the province of Sichuan. There, people have perfected their own family recipes, using mouth-numbing Sichuan peppercorns, spices, and an almost superhuman amount of chili peppers.
For anything to achieve the honorary label of "chili crisp," it has to contain dried spicy chili peppers and a generous helping of oil. Spices like star anise, ginger, and garlic are all mixed in to give it that oomph.
That's the part that makes you utter some primal noise of approval before remembering you're sitting at the dinner table with your family.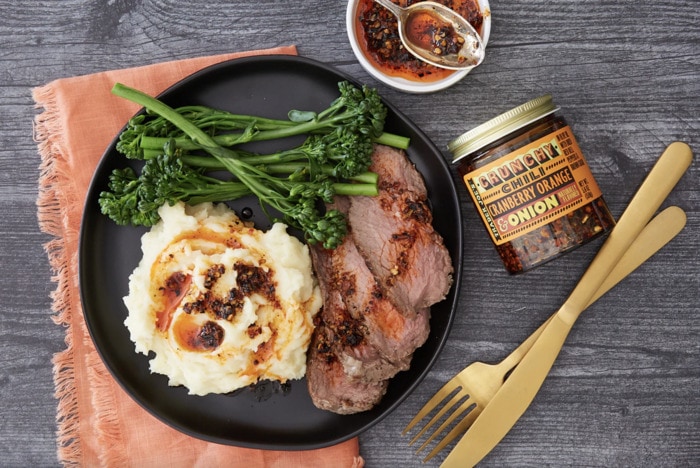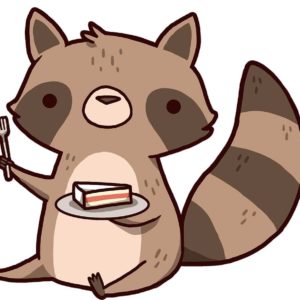 Latest posts by Matthew Dursum
(see all)