On February 2nd, in an earnings call, Starbucks CEO Howard Schultz hinted that there's something brand new coming to Starbucks inspired by a recent trip of his to Italy. And that it's tied to alchemy.
A quick dig into the trademark filings revealed that Starbucks filed a pending application for the "Alchemy Tasting Experience" on February 2nd.
What could Starbucks be launching? There's scant details out there, but let's explore what does exist. The company has been hush-hush on the matter so far, so all of this is conjuncture. Once we have official details, we'll add them.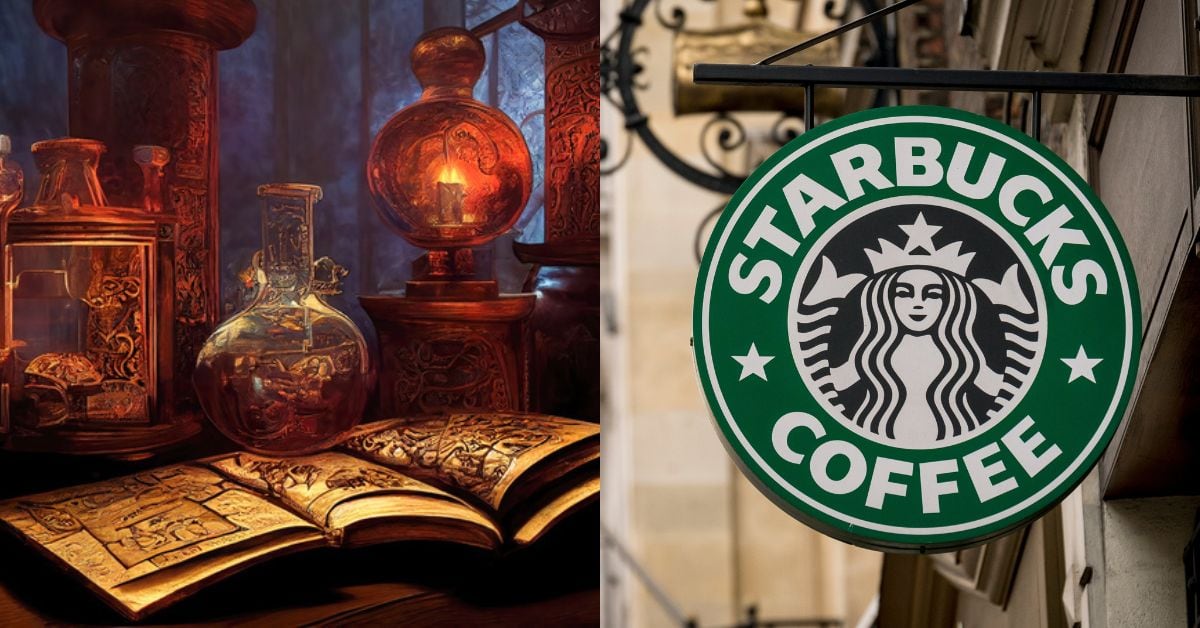 Schultz Teases the Starbucks Alchemy Tasting Experience
The first time a trip to the boot-shaped country inspired Schultz, we got the Italian names for the drink sizes and he briefly left Starbucks to start his own Italian-esque coffeeshop.
This time, on the earnings call, Schultz said, "While Starbucks has launched many successful coffee beverages over the years, my Starbucks journey will come full circle when I return to Milan later this month to introduce something much bigger than any new promotion or beverage.
While I was in Italy last summer, I discovered an enduring, transformative new category and platform for the company, unlike anything I had ever experienced. The word I would use to describe it without giving too much away is alchemy.
We won't unveil details today, but it will be a game changer, so standby."
If you're familiar with the concept of alchemy, that's an understatement.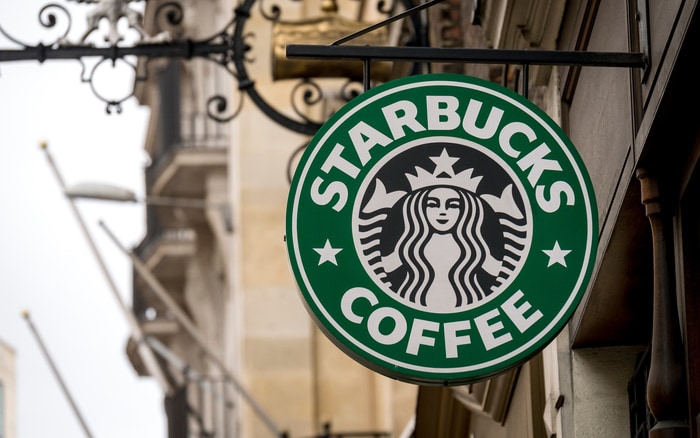 What Is Alchemy?
In modern times, most people think of alchemy as the process of turning lead into gold. But, it's more complicated than that. Alchemy was popular all over the world both as protoscientific approach that led to the creation of modern chemistry and a philosophy.
Some early alchemists did certainly want to transform base metals (like lead) into noble metals (like gold). While, others followed the spiritual alchemy approach and sought immortality or at least to perfect their soul. This process is known as the Great Work and is still practiced today in some secret societies and spiritual circles, such as the Hermetic Order of the Golden Dawn.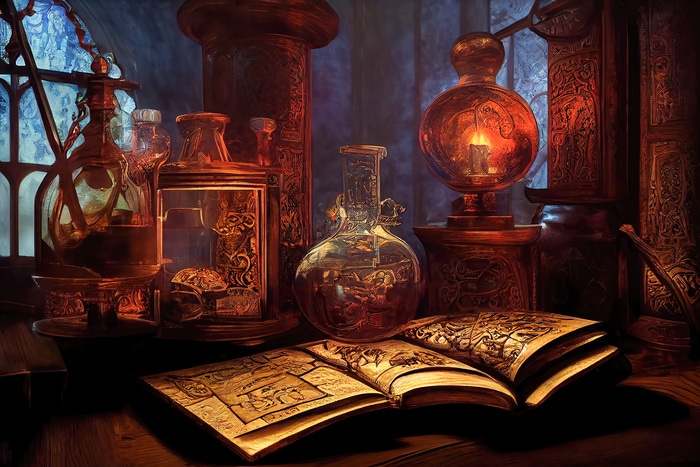 If you want to learn more about spiritual alchemy, go here. Or, check out The Emerald Tablet: Alchemy for Personal Transformation.
What does this have to do with coffee? Not much. Though, we do feel a bit less like lead after we've had caffeine.
But, this might not be Starbucks' first connection with alchemy. A 16th century Norse woodcut of a Melusine or twin-tailed siren inspired the Starbucks logo. Some believe the siren — not necessarily the Starbucks one — is related to alchemy and represents duality and/or enlightenment.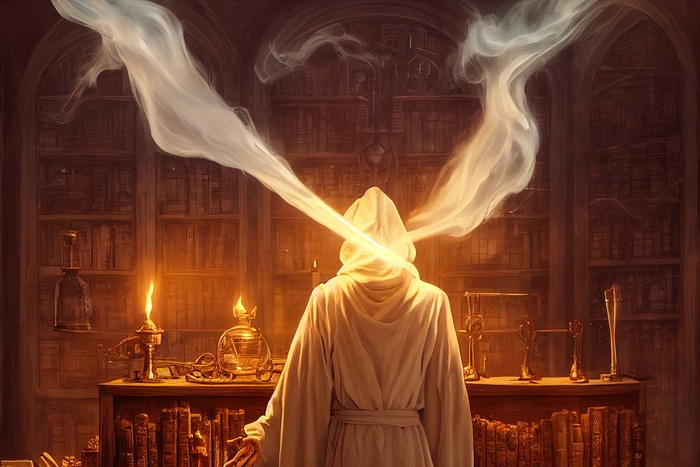 What Is Starbucks Alchemy Tasting Experience?
Honestly, we don't know yet. But, we do have a few details, at least as far as the trademark filing goes. According to it, it covers:
"Coffee-based beverages; espresso-based beverages; chocolate-based beverages; tea-based beverages; herbal tea-based beverages; frozen confections with tea, herbal tea and/or fruit flavoring; flavorings, other than essential oils, for beverages.
IC 043. US 100 101. G & S: Restaurant, cafe, cafeteria, snack bar, coffee bar, tea bar, tea house, and carry out restaurant services; bar services; catering services; preparation of food and beverages; contract beverage services; restaurant services featuring a customer loyalty program that provides restaurant benefits to reward repeat customers."
That doesn't give us a lot to go on. They already make coffee and tea-based beverages. A lot of them, even without including all of the custom "secret menu" concoctions customers come up with. But, Schultz said the new category wasn't just a new drink or promotion. It was a new platform. (And, we don't think it's their Web3 one.)
And, sometimes, companies file trademark applications that they never intend to use. So this could also very well be a red herring. We all have to wait until the official reveal at the end of the month to find out.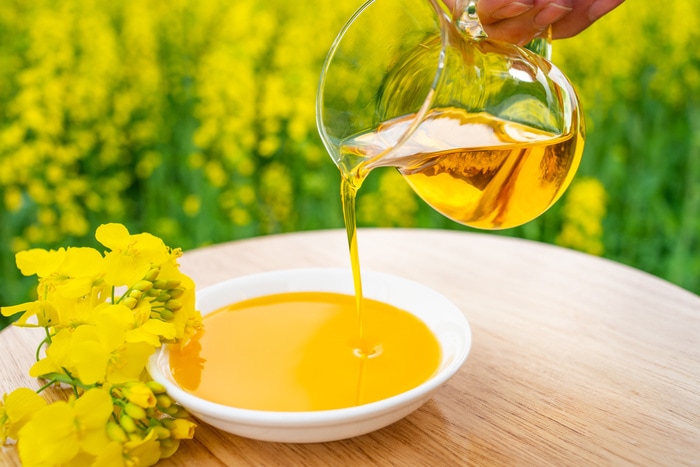 What is the Oliato?
But, on January 13th and 23rd, Starbucks also filed applications for Oliato and Oliato Golden Foam. It may or may not be connected to the Alchemy Tasting Experience, but the gold (especially as the foam, which is located on top of a drink) suggests to us that it might be. Again, purely speculation at this time.
In Italian, Oliato means oil.
But, the Alchemy Tasting Experience specifically calls out that it's connected to beverages and that it won't use essential oils. (Finally, somewhere you can find respite from all those "friends" trying to sell you some on Facebook.)
We suppose they could be selling essential oils — and we wouldn't scoff at a coffee-flavored one — but it doesn't look like that's in the cards. At least not according to the filed applications we've spotted.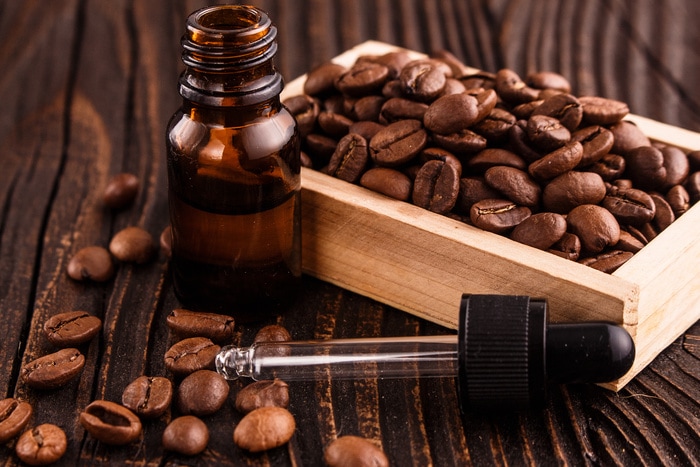 According to the applications, the Oliato could be connected to:
"Milk; flavored milk; milkshakes; milk-based food beverages, excluding milkshakes; milk-based beverages containing coffee; milk-based beverages containing fruit juice; milk-based beverages containing fruit; milk-based beverages containing chocolate; milk-based beverages containing tea; soy-based food beverage used as a milk substitute; milk-based energy drinks; soy milk; yogurt-based beverages."
Or it could be tied to:
"Fruit drinks, fruit juices, and fruit-based beverages; vegetable drinks, vegetable juices, and vegetable-based beverages; non-alcoholic beverages, namely, carbonated beverages, soft drinks; energy drinks, isotonic beverages; liquid mixes for making soft drinks and fruit-based beverages; powders used in the preparation of soft drinks and fruit-based beverages; syrups for beverages; flavored and unflavored bottled drinking water, mineral water, aerated waters; soy-based beverages not being milk substitutes; fruit concentrates and purees used for making beverages; nutritionally fortified beverages, vitamin fortified beverages; beer; beer-based cocktails."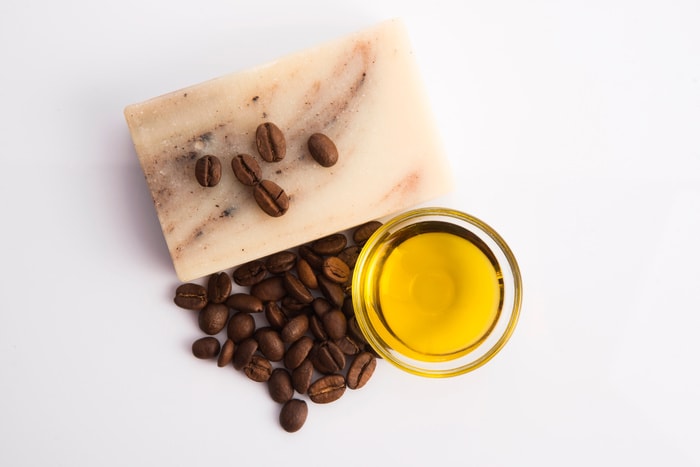 Our guess? Since it was inspired by a trip to Italy, it's probably not a Dalgona-style coffee.
Instead, and this very well might be incorrect, we think Starbucks might be creating a line of beverages that incorporate the use of golden olive oil. Does it sound unusual? Yes. But so did the espresso tonic and we all liked that.
What do you think it might be?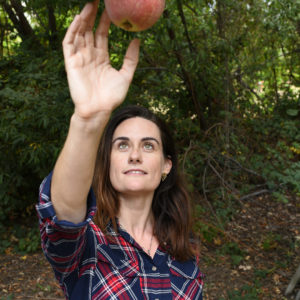 Latest posts by Rebecca Swanner
(see all)