After years of Salt & Straw ruling the freezer with their weird flavors (though, let's be honest Van Leeuwen is not far behind), Baskin-Robbins has just stepped up to the plate. That's because this November, their newest ice cream flavor is inspired by Thanksgiving sides.
Baskin-Robbins isn't one to shy away from unusual desserts. They literally have a Thanksgiving ice cream cake shaped like a turkey. But, their Turkey Day Fixin's flavor is a step in the gourmet ice cream direction.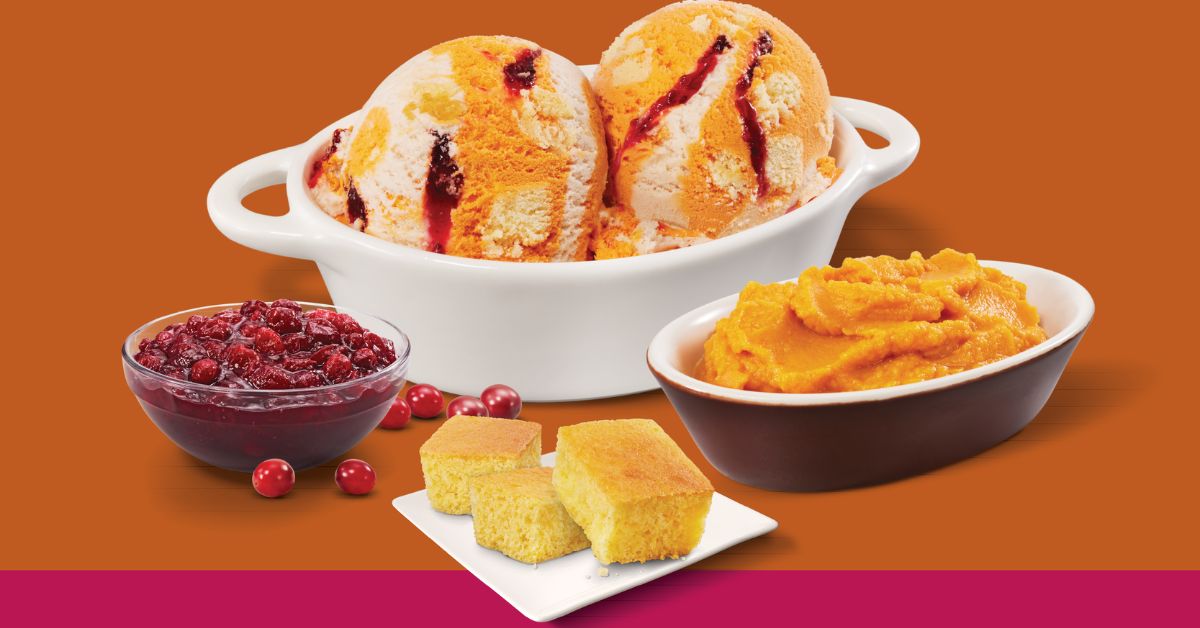 What Is Baskin-Robbins Turkey Day Fixin's Ice Cream?
Imagine taking a big bite of all of your favorite Thanksgiving Day foods. All at once. Now imagine that in ice cream form. Baskin-Robbins Turkey Day Fixin's flavor combines "sweet potato and autumn spice ice creams mixed with honey cornbread pieces and swirls of Ocean Spray cranberry sauce."
If you want turkey in your dessert, you'll have to add it yourself. Or pick up a pint from Salt & Straw.
According to Hannah Suits, Director of Brand Marketing for the brand, they "continue to push the boundaries of flavor innovation at Baskin-Robbins and wanted to bring a unique scoop to the table that deliciously encapsulates all the sweet and savory flavors from your favorite Thanksgiving sides."
it's always turkey this, turkey that. that's why our Flavor of the Month is about giving the sides main dish energy. 🫶 pic.twitter.com/uEwjZbuab4

— Baskin-Robbins (@BaskinRobbins) November 1, 2023
I guess we should be happy that green bean casserole wasn't included.
In short, if you prefer to keep your sides separate this is not the ice cream for you. Might we suggest one of these flavors? We're not sure Bachelor in Paradise newlyweds Dylan Barbour and Hannah Godwin would also approve of those, but as soon as they respond to our Friendsgiving invite we'll let you know.
The Turkey Cake Also Makes a Triumphant Return
Not to be outdone, the Baskin-Robbins turkey cake is also coming back this year. Suits calls the cake "iconic." We call it… unique.
If you're not familiar with this unusual cake, it's a turkey-shaped ice cream cake made with your choice of ice cream. The turkey "skin" is a caramel praline glaze and the drumsticks are made from sugar cones.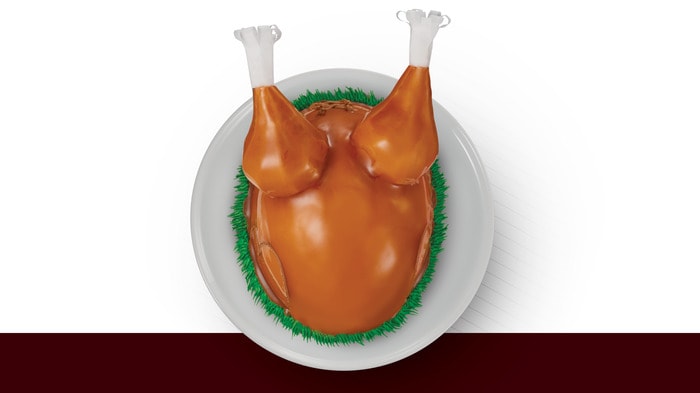 Serve it alongside the Turkey Day Fixin's for a truly memorable Thanksgiving feast. As they wrote on X, "Turkey Day Fixin's is like if you made girl dinner for Thanksgiving." No, guys, just no.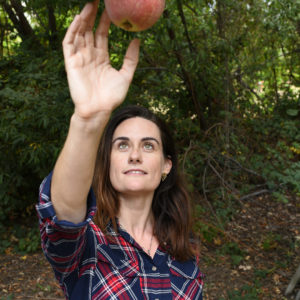 Latest posts by Rebecca Swanner
(see all)