Did you know that if you say Bloody Mary three times in a mirror, she'll show up with a bottle of vodka and take you to brunch? And, if you drink three Bloody Marys while looking in a mirror, you should probably leave the bathroom and go back to table where your friends are.
The spicy cocktail has been a brunch favorite for almost a decade and they're reportedly a hangover cure.
Let's take a dive into the world of the Bloody Mary cocktail, its origins, and how you can make the recipe at home.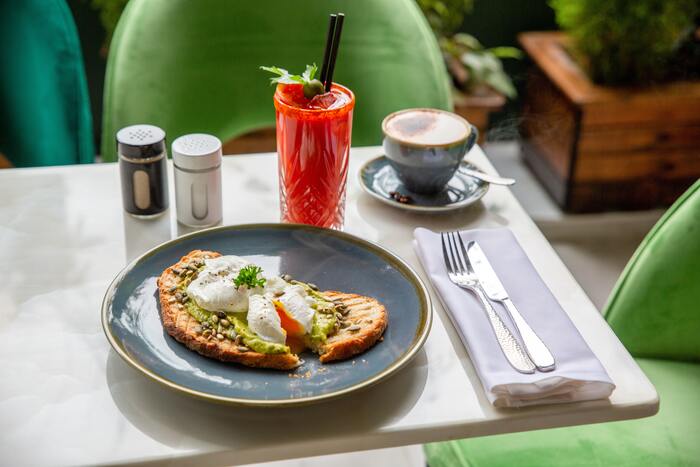 Why Is the Drink Called a Bloody Mary?
Which came first: the classic cocktail or the creepy ghost in the mirror? While the sleepover prank dates back to the 1970s, the vodka cocktail dates to the 1920s. But both may have the same origin.
It's long been believed that both reference Queen Mary I of England, aka "Bloody Mary." Mary was a devout Catholic who burned Protestant "heretics" at the stake by the hundreds. Considering that her own half-sister, the future Queen Elizabeth I, was Protestant, we're guessing family dinners were more than a little awkward.
However, comedian George Jessel claimed that the drink doesn't have anything to do with the royals.
Jessel said he invented the classic drink in 1927 while nursing a hangover in Palm Beach. He mixed potato vodka with tomato juice and spices and shared his creation with socialite Mary Brown Warburton. She promptly spilled the drink on her dress, hence the name Bloody Mary.
We guess if he was sharing a drink with Zelda Fitzgerald, we'd all be drinking Bloody Zeldas, which arguably sounds a lot cooler. Still, many history buffs think this explanation is a little too perfect to be real. Something stinks here, but it might be our pronunciation of Worcestershire sauce.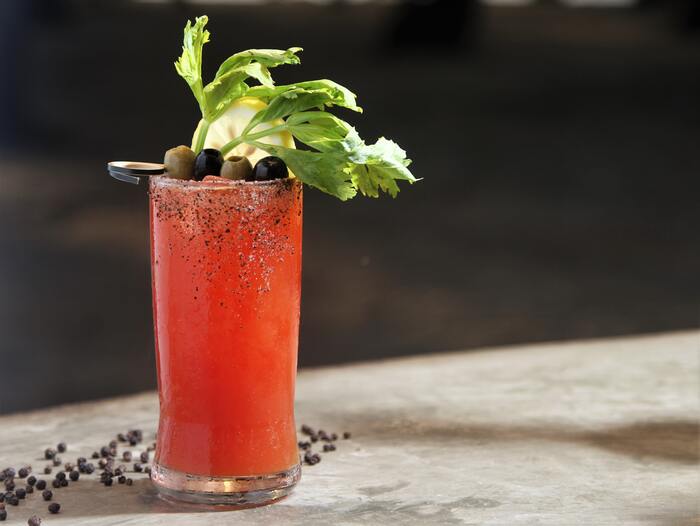 Another Possible Origin Story for the Cocktail
The more widely accepted origin for the Bloody Mary is that bartender Fernand Petiot, while working at Harry's Bar in Paris, invented the cocktail. The bar still exists if you are doing a 40 drinks around the world that extends beyond Epcot Center.
As this story goes, Petiot muddled tomatoes and mixed them with vodka for American expats. Petiot later transferred to the King Cole Bar at the St. Regis in New York, and in 1934, created the Red Snapper.
The Red Snapper is pretty much the same exact cocktail as a Bloody Mary, except it uses gin instead of vodka. Bartender Brian Bartels told Imbibe, "Petiot had wanted to call the drink the Bloody Mary, but the hotel's owner, Vincent Astor (who, coincidentally, was married to a woman named Mary) objected."
Whether it was eventually named for Mary Warburton, Mary Queen of Scots, a waitress at Chicago's Bucket of Blood Saloon, or a lonely barfly at the King Cole Bar, we'll never know. Maybe we should find a mirror and figure out the real story.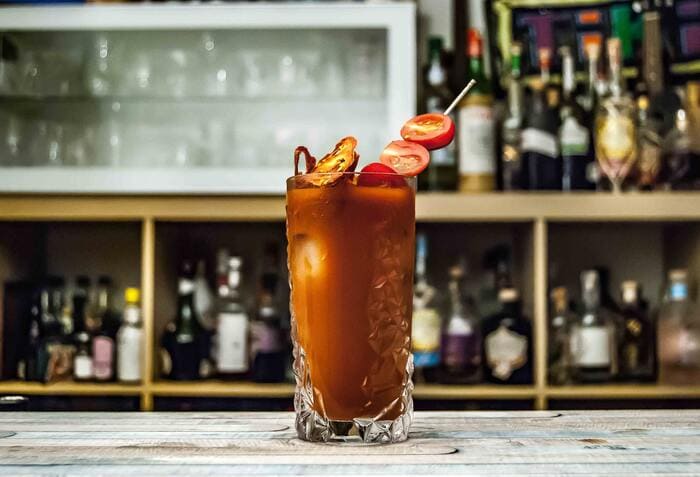 Is the Bloody Mary Actually a Hangover Cure?
Maybe. Hangovers are mostly the result of dehydration and an electrolyte imbalance.
If you're reading this while clutching a coconut water, the Bloody Mary gets this reputation because tomato juice and vegetable garnishes can replenish electrolytes.
The vodka is hair of the dog that can temporarily soothe your pounding head. And, finally, Worcestershire sauce is said to help digestion and confuse people to whether or not you're still tipsy from the night before.
How Do You Make a Bloody Mary?
No matter who really invented the Bloody Mary, one thing always remains true — you have to use vodka as your base. From there, you'll add tomato juice, Worcestershire sauce, a few drops of Tabasco and lemon, and some other spices.
If you're not a vodka drinker, you could make a Bloody Maria, which is Bloody Mary mix combined with tequila. Or you could go for a Red Snapper, a Bloody Mary recipe that calls for gin. Or, swap the tomato juice for Clamato and make a Bloody Caesar. Either way, you're drinking a tomato salad in a cup, so hey, it's healthy, right?
When it come to garnishes, anything goes. Many restaurants now make "Ultimate Bloody Marys," which are garnished with everything from sliders and pizza to onion rings to pickles.
Bloody Mary Ingredients:
Vodka
Tomato juice or tomato juice cocktail, like V8
Worcestershire sauce
Tabasco sauce
Lemon juice
Prepared horseradish
Celery salt
Black pepper
Ice
Celery stalk
Green olives
Sea salt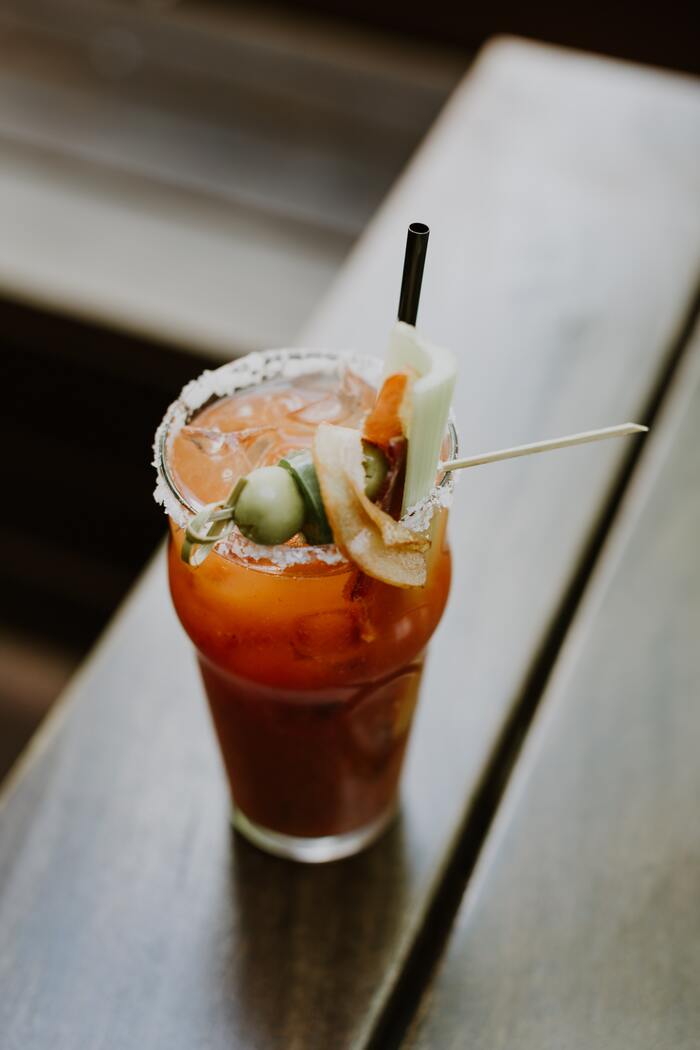 Bloody Mary Drink Recipe
Print Recipe
The Bloody Mary is a classic spicy cocktail that's been around since the 30s. Here's how to make one.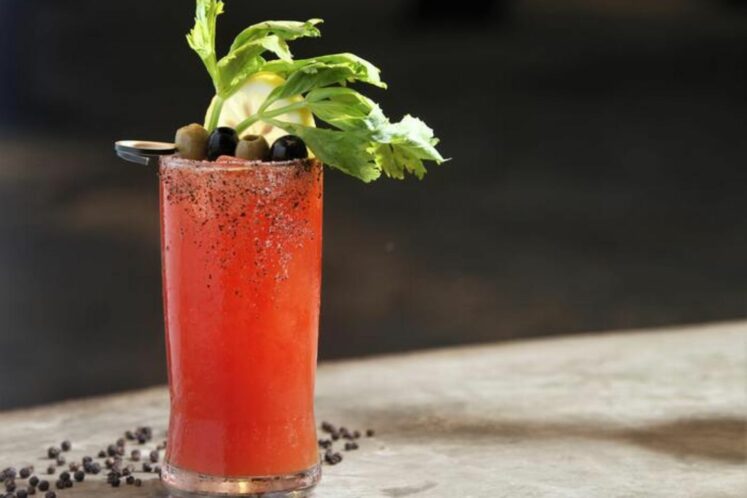 Ingredients
2 oz. vodka
4 oz. tomato juice (or tomato juice cocktail, like V8)
2 dashes Worcestershire sauce
2 dashes Tabasco sauce (at more to taste)
1 Tbsp. lemon juice
¼ tsp. fresh horseradish
1 pinch celery salt
1 pinch black pepper
Ice
1 stalk celery
4 green olives
1 pinch Sea salt
Instructions
Combine vodka, tomato juice, Worcestershire sauce, Tabasco, lemon juice, prepared horseradish, celery salt, and black pepper in a tall glass.

Stir the mixture until well combined, and then add the ice.

Skewer the green olives on a toothpick, and then use them to garnish the rim of the glass.

Add the celery stalk, then sprinkle a pinch of sea salt over the drink.
Notes
Calorie count does not include garnishes.
Nutrition Facts
Bloody Mary Drink Recipe
Amount Per Serving (1 cocktail)
Calories 150
* Percent Daily Values are based on a 2000 calorie diet.
Did you make this recipe?
Leave a review below, then take a photo and tag @letseatcakeblog on Instagram so we can see it!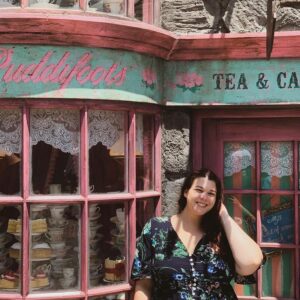 Latest posts by Jacqueline Gualtieri
(see all)