If you've yearned for a way to enjoy a root beer float without the whopping two steps of "scoop ice cream" and "pour root beer," and wished it used an entirely different soda, then the new Blue Bell Dr Pepper Float ice cream is what you need. And, a good hard look at your life desires.
This brand new ice cream flavor from the Texas brand is the current It dessert and drink collaboration. And the thing we didn't know we needed. Even after taste testing for this review, we're still not sure we needed it. Especially in the half gallon amount that it comes in.
But if you're still interested in this frozen formulation, we have the inside scoop on what the Blue Bell Dr Pepper Float ice cream tastes like and where you can get it. You don't even need to wait for it to defrost – just dive right in!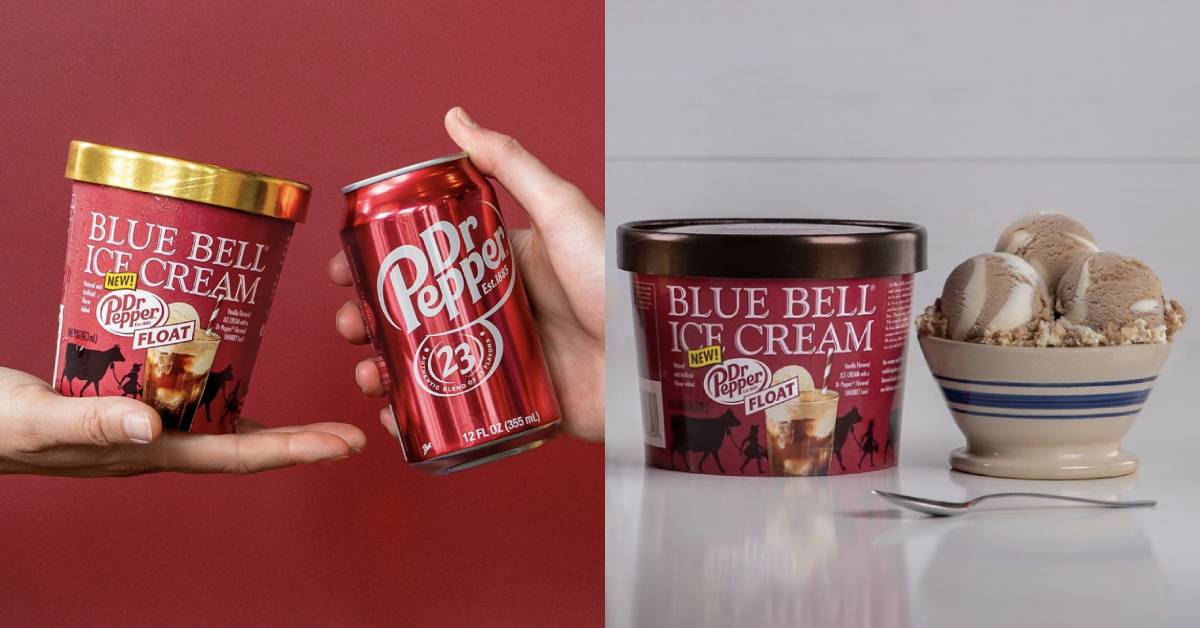 What Does The Blue Bell Dr. Pepper Float Ice Cream Taste Like?
According to Blue Bell, this new flavor is their creamy vanilla ice cream swirled together with a Dr Pepper flavored sherbet. According to me, it tastes like the disappointment of not being root beer. And according to Texans (at least the ones interviewed in this article) it has a chemical taste to it.
Just a taste? Oh no. Who wants to tell them about what's actually in Dr Pepper? Not it.
Now, I've tried my fair share of weird ice cream flavors (looking at you, Van Leeuwen Grey Poupon). And as they go, this one is not even close to the most offensive. Mainly because it tastes exactly like what you'd think it tastes like: Blue Bell vanilla ice cream and Dr Pepper.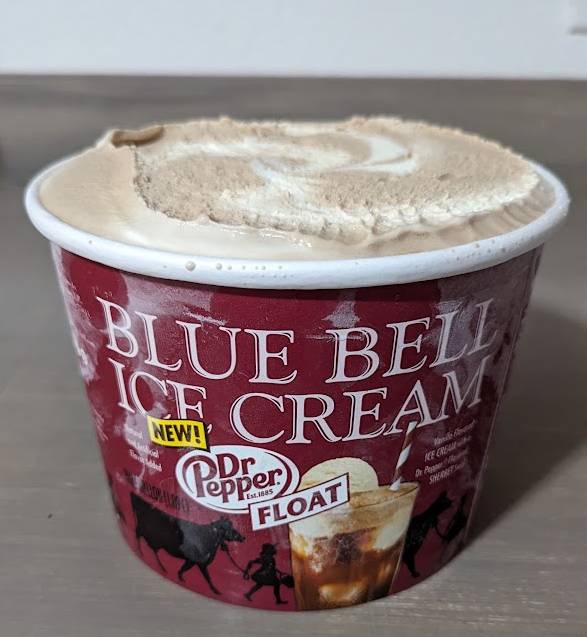 To be completely honest, I can't remember the last time I sipped this soda (or "pop" if I really want to prove that I grew up in Ohio.)
But I can now assure you that it's a taste that sticks with you, even if you haven't had it since a middle school birthday party where everyone was wearing Hollister jeans except for you.
This ice cream captures that flavor and subsequent nostalgia perfectly. And honestly, it's a pretty smooth compliment to the creamy vanilla swirls. Unlike that strappy tank you wore with… everything.
Is It Good?
Yes? No? Only on Wednesdays after 8PM? It's hard to tell. Mostly because I have no idea what your criteria for "good" is. But what I can tell you is that it's not bad. It's totally edible.
It even intrigued me enough to wonder what it would taste like if it was in milkshake form. And, if an ice cream float is really just a milkshake without the backing of Kelis. Would it still bring Bill Murray to my yard?
I digress. If you like Dr Pepper, then I bet you'll think this ice cream is good. If you love Blue Bell, then I bet you're from Texas. And if you hate both of those things and still made it this far into my ramblings, then you probably shouldn't get this ice cream, but you should absolutely come to my next stand up show. (My cats love it.)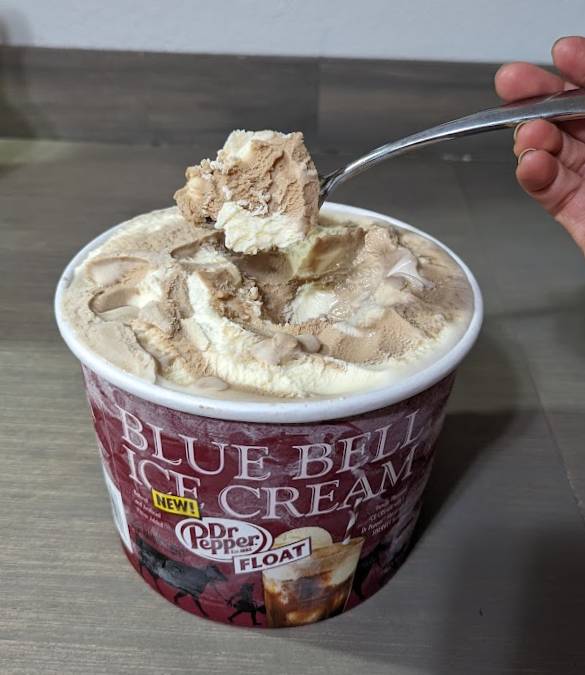 Where Can I Get The Blue Bell Dr. Pepper Float Ice Cream?
Wherever Blue Bell is sold! *flips tablet to provide tipping options for being so helpful.*
That's essentially the south, a little bit of Colorado, and a sliver of the Midwest. You can find all the stores here. Ten percent? That's it? I'm totally not sharing my half gallon of ice cream with you.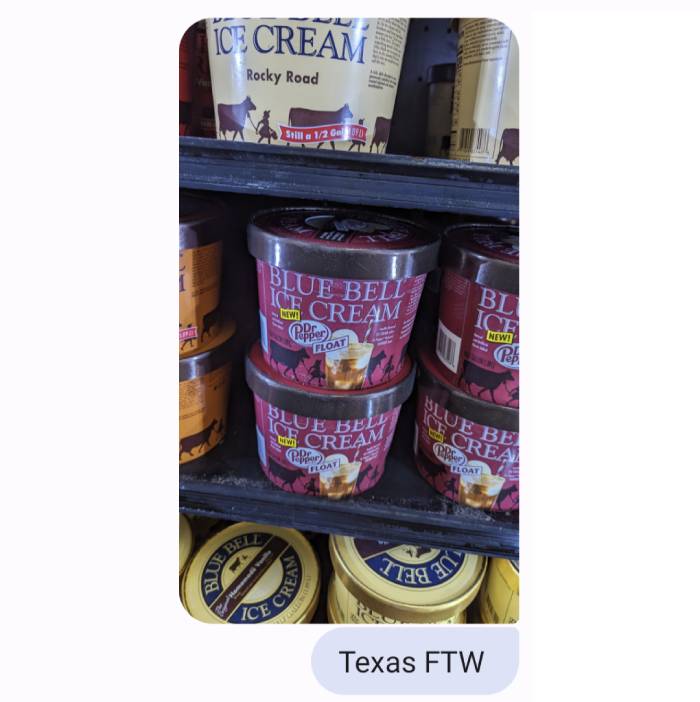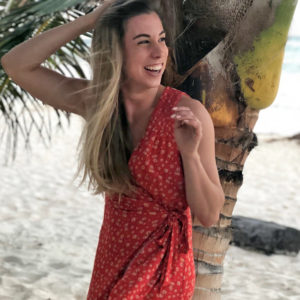 Latest posts by Hannah Rex
(see all)