June is without a doubt one of our favorite months. It's officially summer and Pride Month, the weather is warm and school is out. With all that excitement, it's no surprise that there are tons of June nail design ideas to choose from.
And that ice cream is about to become one of our main food groups.
Whether you're lounging poolside or attending a parade, these creative designs will have you feeling stylish and ready to embrace the sun-soaked days ahead. And a bottle of sunscreen every two to three hours.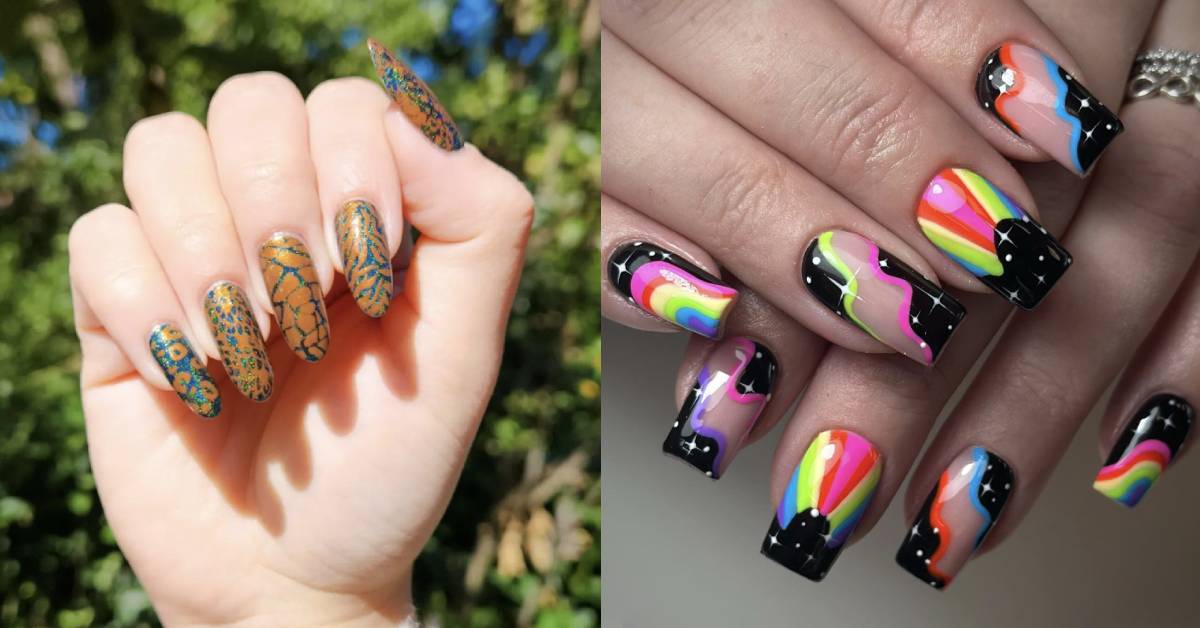 We've got rainbows and seashells, bright neon patterns and slightly subtle negative space designs. Assuming you have a great nail tech to actually create the nail art, the hardest thing will be deciding which one to start with.
The 30 Best June Nail Design Ideas
1. Neon Rainbow Swirls
Sometimes using your niece's art project as nail inspo works out great! Other times, it looks like a terrifying rat. You win some, you lose some.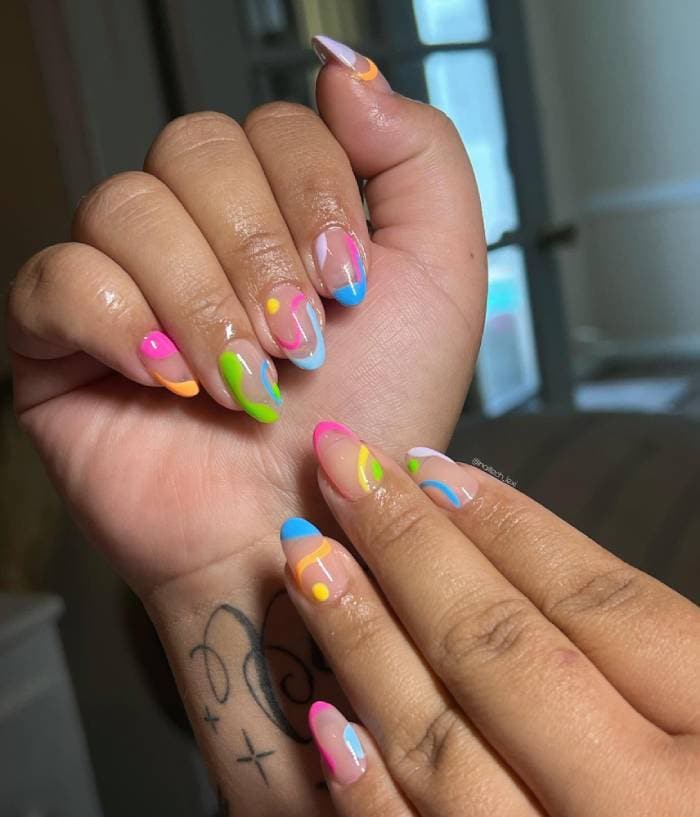 2. Rainbow Galaxy Nails
Pride + space + a kaleidoscope = these nails. See, math isn't that hard!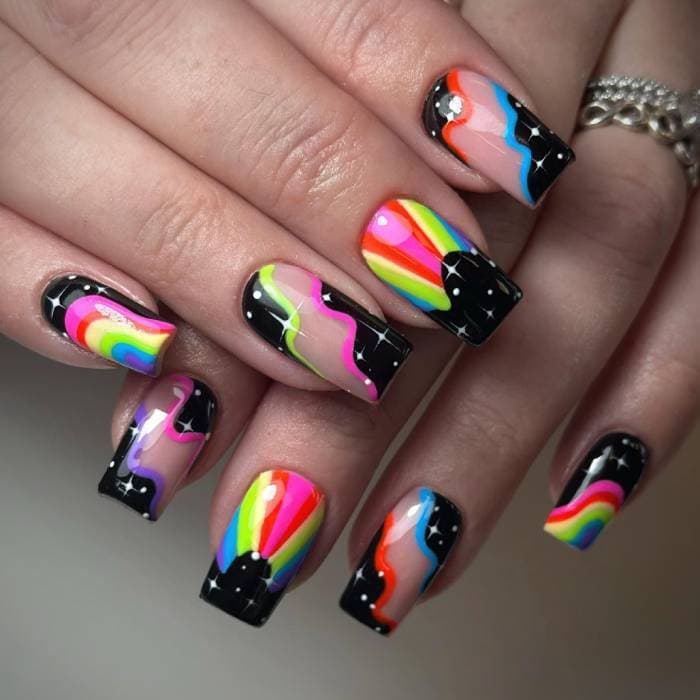 3. Father's Day Nails
Show appreciation for the father figure in your life with this simple nail design. Or, Mr. Potato head.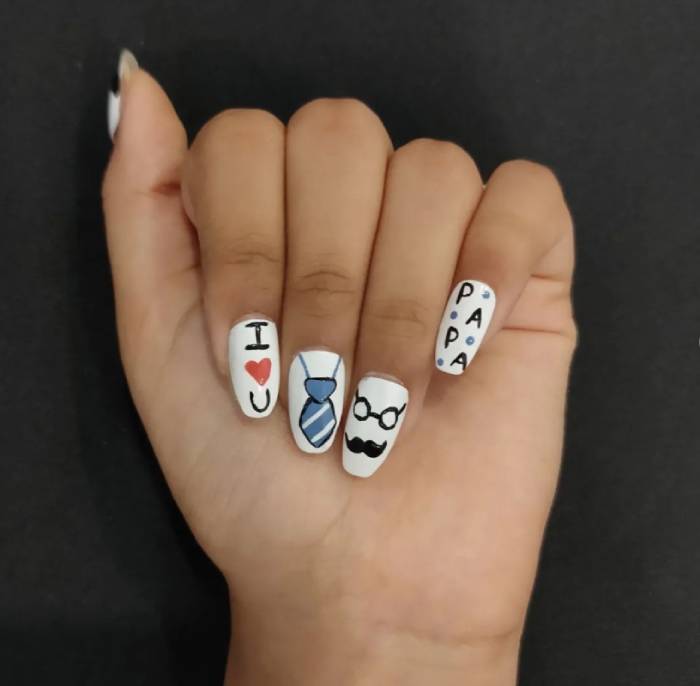 4. Lemon Nail Design
When life gives you lemons, make lemonade. When you're running out of yellow nail polish, make this lemon nail design.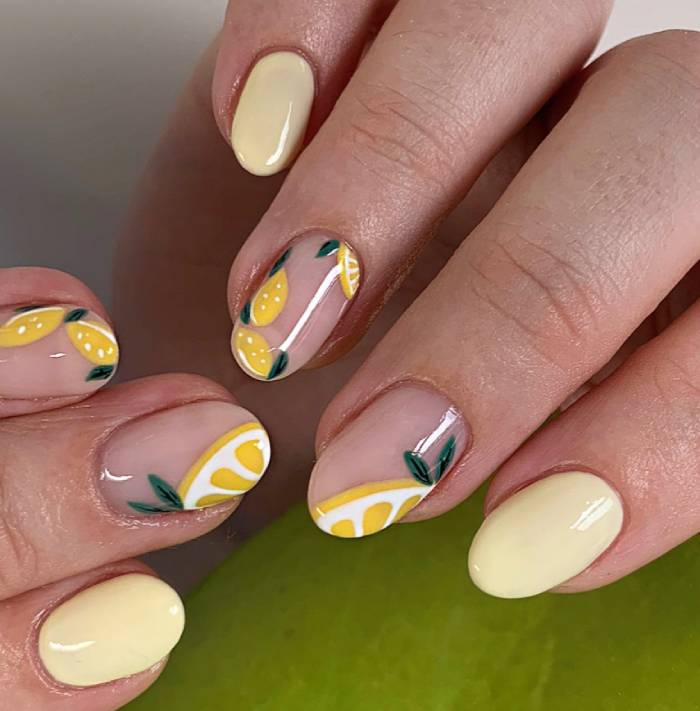 5. Multi-Color Diagonal Nails
Thankfully, picking your favorite colors for this look is a lot easier than picking your top eight friends on MySpace.
6. Mermaid Nails
Don't mind us as we sing "Part Of Your World" all summer long. Of course this is the right key, why do you ask?
7. Translucent Nails
For the mermaid who still has to go into a 9-5, these subtle seashell nails are perfect.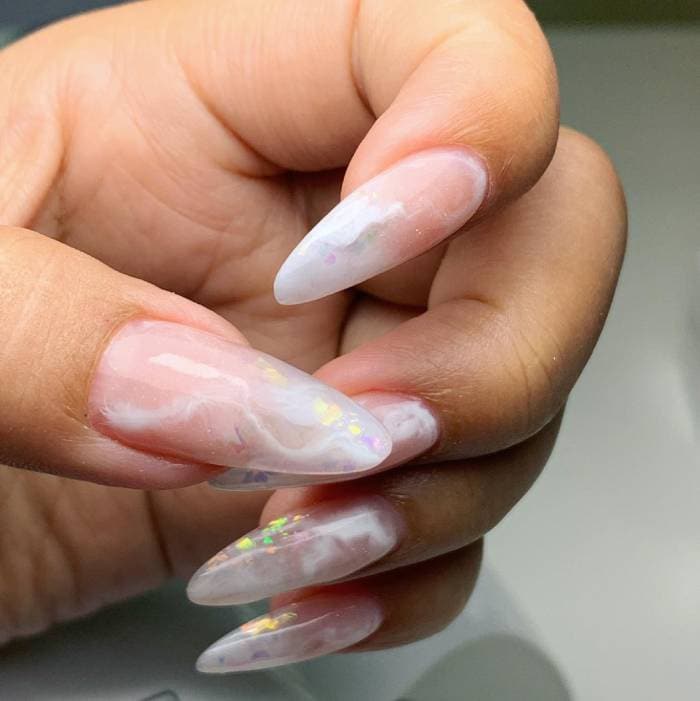 8.Blue and Orange Animal Print Nails
This summer, let your wild side loose! Even if it's in bed by 9pm.
9. Rainbow Accent Nail
In the biggest showdown of the summer, this is ROY vs BIV. Let's just hope Logan doesn't get involved.
10. Melting Ice Cream Nails
Get the look of melting ice cream without all the stickiness. And then get yourself some actual ice cream, because it's dessert time.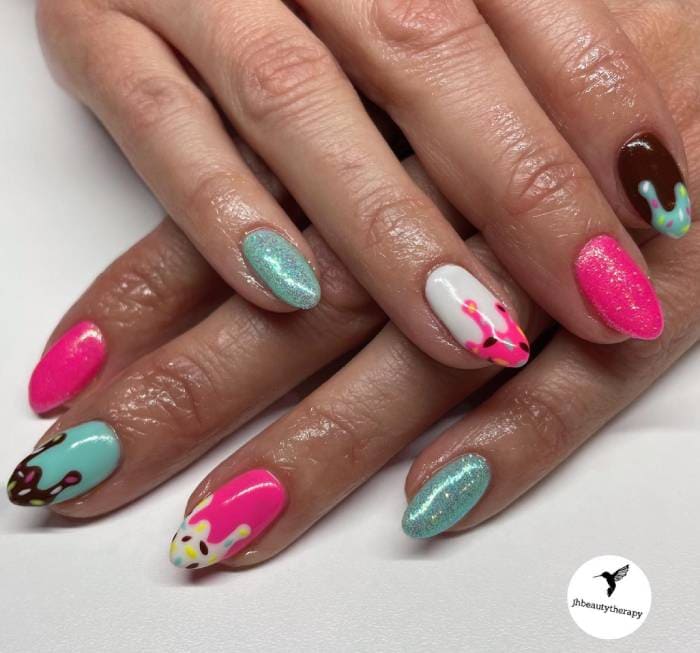 11. Orange Butterfly Nails
Complete your transformation out of winter and into summer with this butterfly design. And then hide all your coats because we don't want to see those things for another eight months.
12. Animal Pattern French Tips
Fun fact: June is U.S. National Zoo and Aquarium Month! Honor your favorite zoo animals with this French tip set. Don't worry, otters. We promise we still love you.
13. Giraffe Nails
You can also dedicate your manicure to your favorite zoo animal. And yes, we mainly love giraffes because we wish we could see up to the top shelf like they can.
14. Fish Scene
More of a fish lover? This simple sea scene will shine all summer long. Forget about Sally and her seashells, say that five times fast.
15. Colorful Smiley Face Nails
If we can't travel back in time to the '70s, at least our nails can. Wait…we meant that figuratively! Come back!
16. Cherry Nails
Summer is like the cherry on top of life. We're sure there's more to that metaphor, but we're too busy eating cherries.
17. Cat Nails
June is also Adopt a Cat Month. We'll take all 10!
18. Black Cat Nails
If you want your cat obsession to be a little more subtle, opt for this cute black cat design. They're just popping up to tell you that it's time for you to feed them.
https://www.instagram.com/p/Cj0cesbsIs-/
19. Rainbow Arch Nail Design
There may not be a pot of gold at the end of these rainbows, but we bet there's some glitter. There's always glitter.
20. Crackled Rainbow Nails
Our favorite part about this design is that you won't be able to tell when the polish starts to chip off…two seconds after you leave the salon.
21. Chrome Rainbow Stripes
Last one to fall off the Rainbow Road wins!
22. Juneteenth French Tips
Bonus points if you can freehand this design. As for us…we think straight lines are overrated anyway.
23. Juneteenth Nail Art
For a more artistic take on Juneteenth nails, try this look. And then let us know how it goes, because we didn't do great in art class.
24. Alzheimer's & Brain Awareness Month Nails
These purple nails are perfect for Alzheimer's & Brain Awareness Month, which is observed in June.
25. Black and White Father's Day Nails
These designs are still a fun way to celebrate Father's Day while sticking to your lack of color scheme.
https://www.instagram.com/p/CQWGfbFsCkq/
26. Gemini Nails
We're not saying that Gemini's have split personalities, but this black and white design isn't helping that case…
27. Cancer Zodiac Nails
Don't be crabby, Cancers, it's your birthday month! And yes, you get to celebrate for a whole month. We checked the rule book.
28. Rainbow Heart Nails
This nail design is like having confetti at your fingertips all day. But way better for the environment.
29. Transgender Pride Nails
Why pick one design when you can pick up to 10?
30. Pride Flag Nails
Do what you will with that accent nail.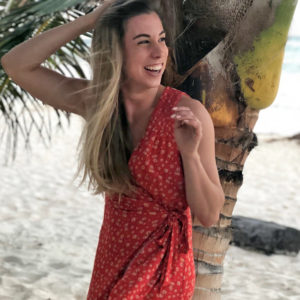 Latest posts by Hannah Rex
(see all)