Hello, initiates. This is Dungeons and Dragons for beginners! Even if you've never fought off a demogorgon or attempted to seduce a dragon, we bet you've still heard of this game. Especially after reading that last sentence.
D&D has been seeping into the public consciousness for decades. Modern fantasies such as The Witcher and Game of Thrones follow archetypes created by the game. And of course, Stranger Things brought it into the spotlight in a major way.
Thankfully, D&D doesn't have to involve opening actual portals to other realms. Stick with your wardrobe for that.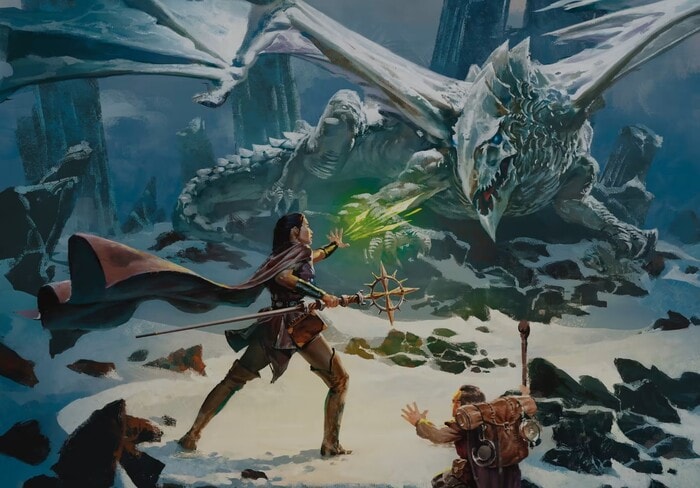 If you're interested in trying out the world's most popular role playing game, we'll walk you through everything a new player needs to know to start playing.
This D&D for Beginners Guide will teach you how to create a character, fight monsters, and release your inner theater kid. (Singing and dancing skills not included.)
What Is Dungeons & Dragons?
D&D is a collaborative storytelling game. It's a place to live out your dreams of traveling to mystical distant lands and calling magical powers to your fingertips. Or, just having enough gold to buy a cool cloak without worrying if you've got enough left for room and board at the local inn. No fantasy shame here!
The game launched in 1974 by American game designers Gary Gygax and David Arneson. And, thus, the TableTop Roleplaying Game (TTRPG) Dungeons and Dragons (D&D) was born.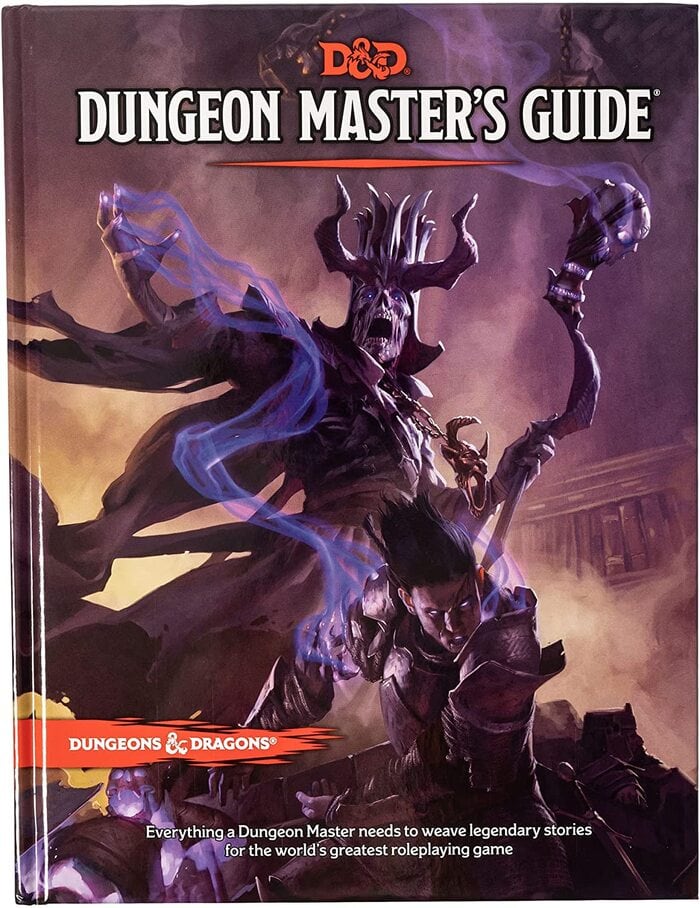 Available on Amazon
In 1997, game publisher Wizards of the Coast purchased the rights to D&D. And in 2021, the "nerd game with friends on Sunday night" passed a billion dollars in revenue. Take that jocks!
Thanks to the newbie-friendly rules, the comparatively light 5th edition published 2014, and the rise of streamed professional games like Critical Role, D&D has gone mainstream. We can't wait until it gets big enough to have Rihanna-level halftime shows.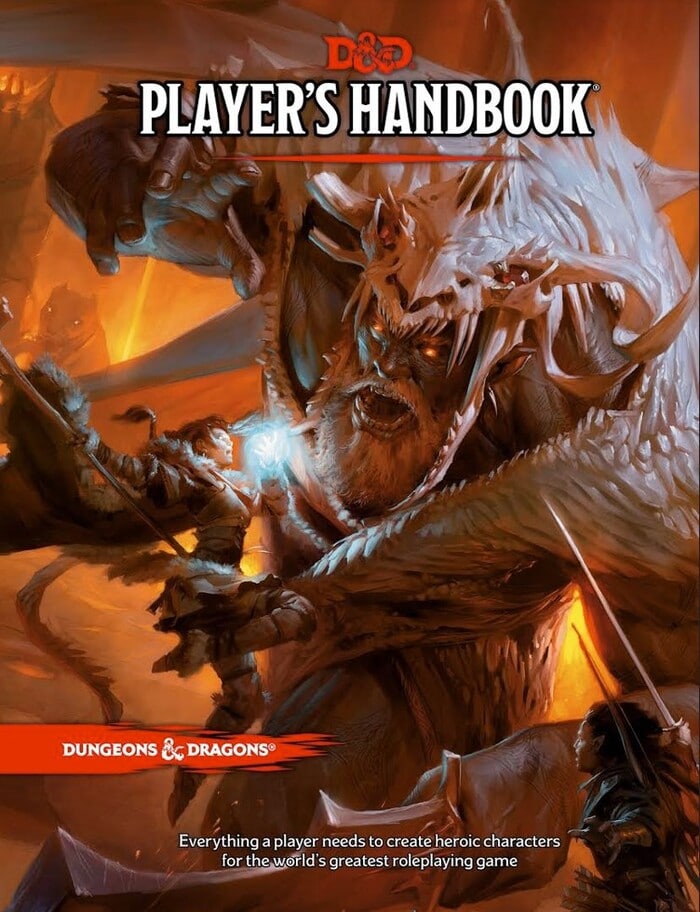 Available on Amazon
What You Need to Start Playing D&D
Three to Four Friends. Don't worry if you don't have any friends. We mean… friends who are willing to play D&D, of course! There are plenty of groups online looking for nice people to join their games. And if you're not nice, we're sure there's a group filled with all Geminis you could join.
An Aligned Schedule. This is the bane of every group's existence. Most try for one game a week that lasts three to five hours. But if that's impossible, once a month can work, too. Just be consistent, set expectations, and remember Game Night is sacred. And so are the snacks.
Player's handbook. A must-have for every player. Grab a copy of the physical book or a PDF. If you still have your connections to the underground free book society from college, this is the time to use them.
Monster Manual. The Monster Manual is an extra guide, but a great resource. It has interesting information and pretty pictures. And if you're lucky, it may give you some nightmares.
Dungeon Master's Guide. You only need this if you're the Dungeon Master (DM). If you're not, just laugh and leave them to their reading.
D&D Beyond. This is the official rules encyclopedia with everything you could ever need, and a lot of stuff you didn't know you did.
Roll20. A free map making tool that works great with D&D 5th Edition. It has loads of other resources, too, like a free video call option. But if you're not using Discord are you even playing D&D?
A set of polyhedral dice. There's free online apps that can do the dice rolling for you, but getting physical dice will put you in the mood. No, not that mood! Taco time is later.
Pencil and paper. Having plenty of scratch paper for note taking is best. Plus, it's a helpful reminder that you can still write.
If you've managed to acquire bullet one and two on the list above, you've already completed the hard part. Everything from here on out is just fun and games! Get it? Games? Because it's…okay yeah you got it.
How to Play Dungeons and Dragons
1. Choose an Adventure
Choosing an adventure is as much about what you'll play, as who you'll play with. If you're a player, you'll likely pick your group based on the DM's "pitch." This is a short summary on the setting and tone of a possible adventure. Not who is dropping you "hey u" messages in your unchecked Twitter message folder.
Pay attention to what the DM is pitching. Is it something you're getting excited about? Is it a world you've always wanted to explore? Pick the one that best fits what you're interested in, because you'll be in it for a while. And you don't need to relieve that awful family vacation to Idaho again.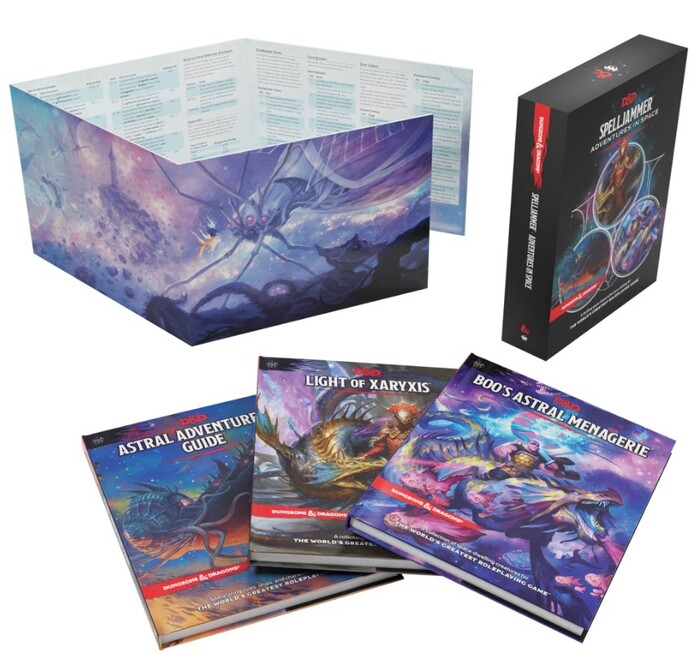 Available on Amazon
Adventures come in many forms. There are pre-made options that are officially written out and great for new players or DMs. They've been playtested for balance and fun, so it's harder to find yourself off the deep end with them. And even if you are, they'll probably throw you a lifesaver. Mmm… butterscotch!
DM's can also homebrew an adventure and make it all up. With this, you really want to take note of their play style. Are they a sandboxer who's built a giant world that you can do whatever you want in, but no plot to follow? Or are they a railroader, with a fascinating story to tell, but not a lot of wiggle room?
Whatever you pick, be ready for a wild ride. Please keep all hands, feet, and dragon tails inside the vehicle.
2. Create your character.
Character creation is the time to let your imagination run wild. That is, until your DM stomps on your dreams and says, "if you do the Batman voice the entire game, I'm muting you."
To start, you'll need a character sheet. Call us old fashioned, but we like pencil and paper. But there are also plenty of online versions if that's more your speed. Or, if your handwriting is illegible.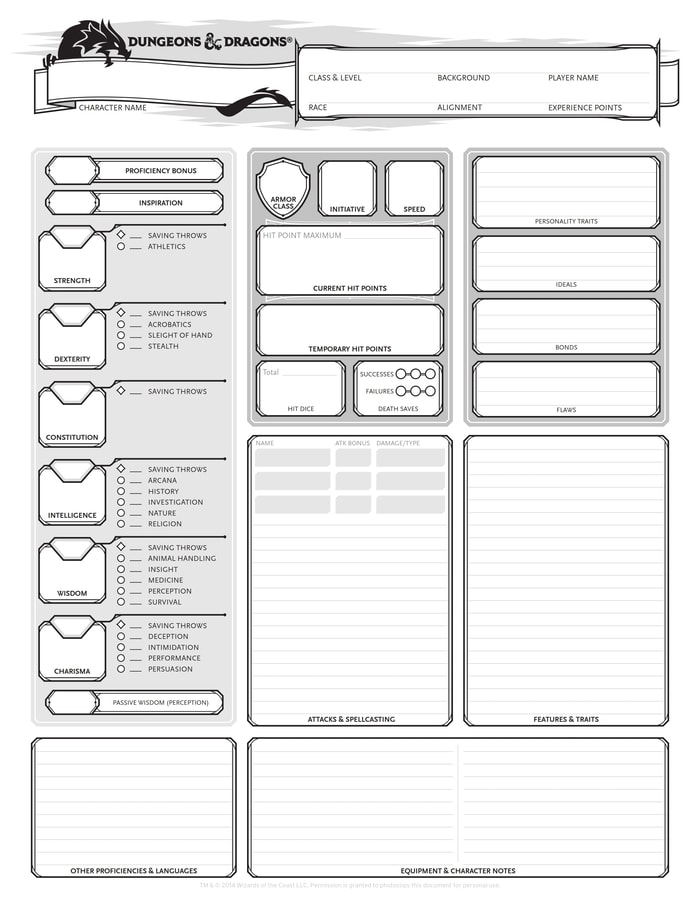 Next, pick your class and race, and come up with a short character concept. Something like a half-elf bard who's obsessed with a fictional propaganda comic from their home country. Or, a dragonborn barbarian looking to honor their ancestors. Make your improv teacher proud!
Then, acquire your ability scores (think: the base stats you'd see in a video game). There's a bunch of ways to get them, but we prefer rolling. Our method is to roll four dice, drop the lowest, add them up, and repeat six times. Just like a Snoop Dogg party, the higher the better.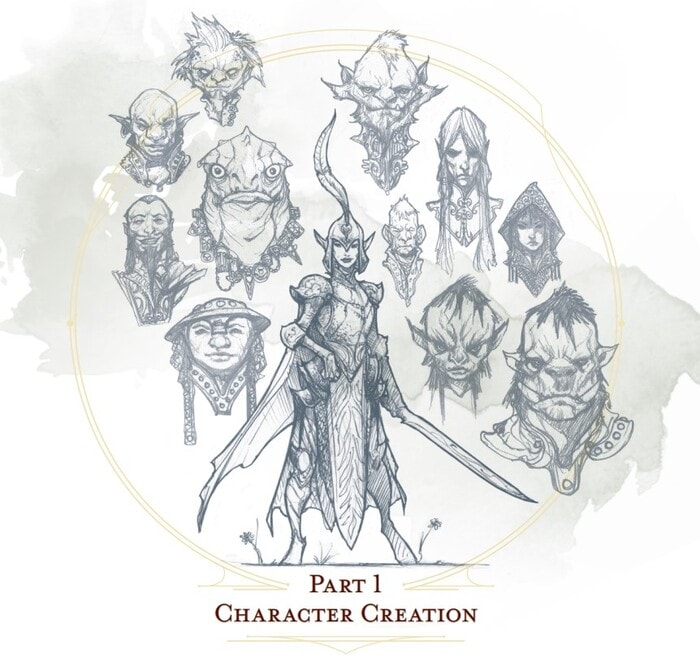 Finally, follow the tips in the Player's Handbook to finish your character creation.
In no particular order, pick the following:
your background
skill proficiencies
languages
physical traits
equipment
armor
weapons
Also, be sure to roll for your hit points, calculate your armor class, and write down all the cool abilities your class and race give you and any spells you get.
And most importantly, be sure to roll a d100 on the trinkets table. Maybe you'll get an old pair of socks!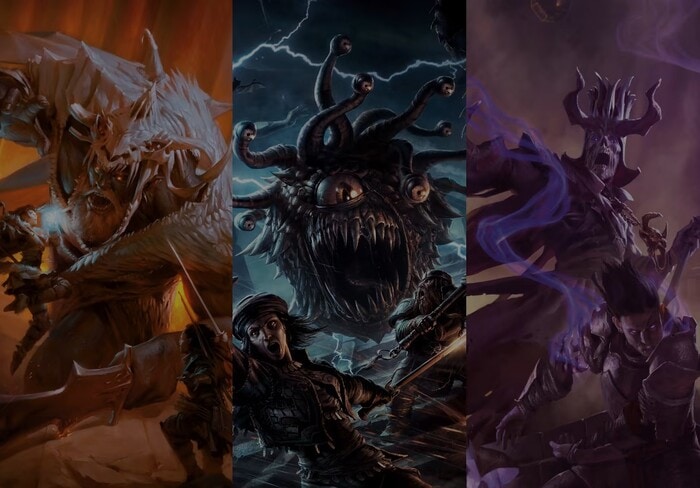 3. Choose Your Role to Play
Roleplaying is the heart of D&D. If you're not ready to make a slight a fool of yourself, this might not be the game for you. If you're just worried you'll be bad at it, don't be. No one starts out as a great roleplayer.
Here are five easy tips for new players:
Don't get too caught up in the voices and accents. Pick a voice that's just a little different than your normal one and is easy to do. You're going to be doing it often. And people can only stand an Irish accent that sounds Australian for so long.
Call each other by your character names. And, when referring to your character, use their name. The difference in narration between, "I open the door" and "Xavior opens the door" is a lot. It reminds you that you're playing a character. And that Xavior forgot the keys yet again.
Pick a personality you're comfortable with. If you love solving puzzles, don't play a character that's dumb as rocks. If all you want to do is smash your axe into things, don't play a character that has to hang back and cast spells.
Stay in character. Allow your characters to talk and interact organically. Instead of pulling back and making a decision as players every time something comes up, really think about what your character would want and argue for it in character. If you're lucky, that might mean more snacks for everyone.
Share the spotlight. Everyone wants to have dramatic, table stopping character moments. So help set the stage for others to have theirs, too.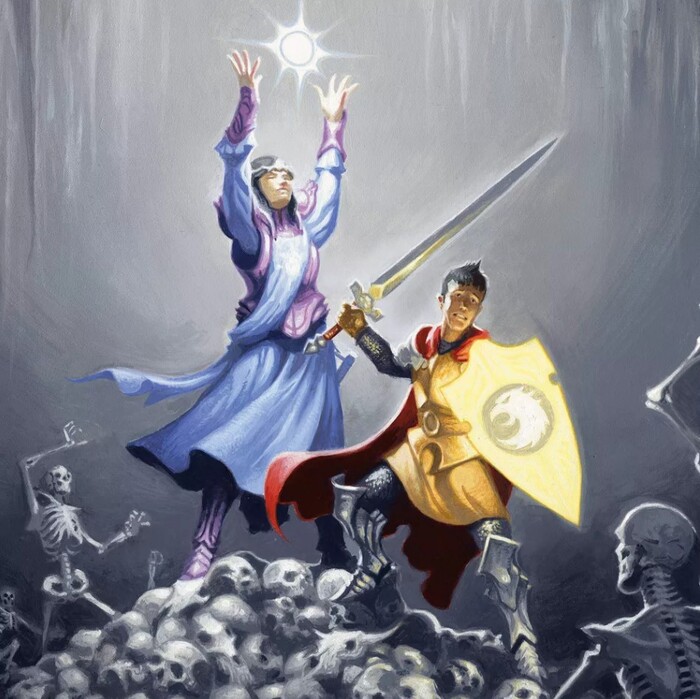 4. Engage in Combat
If roleplaying is the heart of D&D, then combat is the blood, sweat and tears. This is where you'll need your dice, so crack out your d20's and pray to the dice gods to have mercy on your characters.
At the core of the D&D combat system is the action economy: how many times can you hit them vs how much they can hit you. Depending on your DM, combat can be very rules heavy. But when in doubt, follow the rule of cool. Casting a fireball at those barrels of alcohol? Alright, everything is now on fire.
Good DM's will spice up the turn grind of combat with weird monster abilities, varied terrain and annoying weather. Stop making it rain on us! We just want some mild arson!
A game can be as combat heavy or light as a party wants but expect to stab someone at some point. In the game! Put that pokey umbrella away.

5. Have Fun!
If you're playing the game right, you'll get attached, and you'll get emotional. The decisions you make have consequences, and the game is better for it!
But at the end of the day, it's just that: a game. If you make a mistake that accidentally dooms the world to an eternal winter, oh well. It's something to laugh about later. Perhaps much later. At a bar. After you've bought everyone a round. No, not the cheap stuff.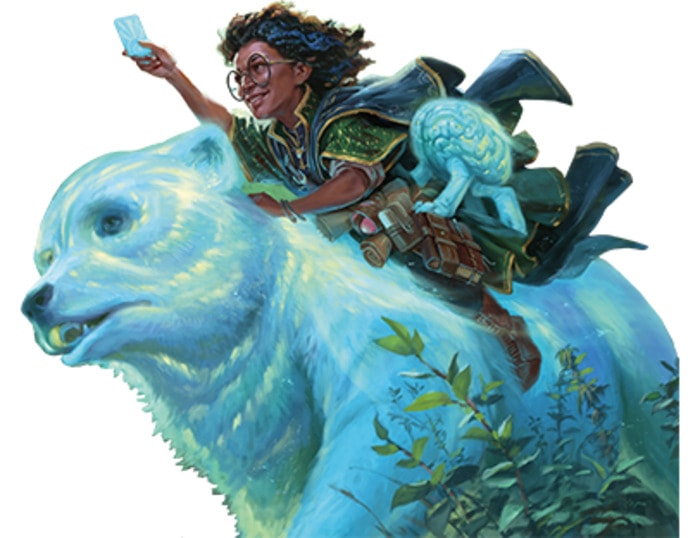 Just like in a relationship, communication is key. If something's not working, talk with your DM and/or fellow players. Explain how you're feeling, suggest things that could be changed, and wave the magic retcon wand if everyone agrees and erase the problem.
The people you're playing with should be your friends. Or, should become your friends. There's nothing better for building lasting friendships than making new exciting memories.
Then, the next time you're around the watercooler you can mention that time you cut off a werewolf's head with your axe. It's sure to raise some eyebrows. And a very entertaining trip to HR.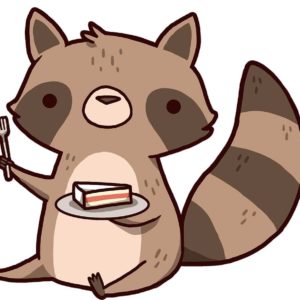 Latest posts by Charlotte Fulkerson
(see all)