Season 14 of the The Great British Bake Off is finally here and we can't wait to tell you what's new for the 2023 season. Which is called the Great British Baking Show in the US for…reasons.
The staples of GBBO are returning: lots of cakes, nervous bakers, and Paul Hollywood's coveted handshakes. But there are a lot of new things in Season 14, and we're all up for them. Just, please, spare us the soggy bottoms this time around. Warning, some spoilers follow.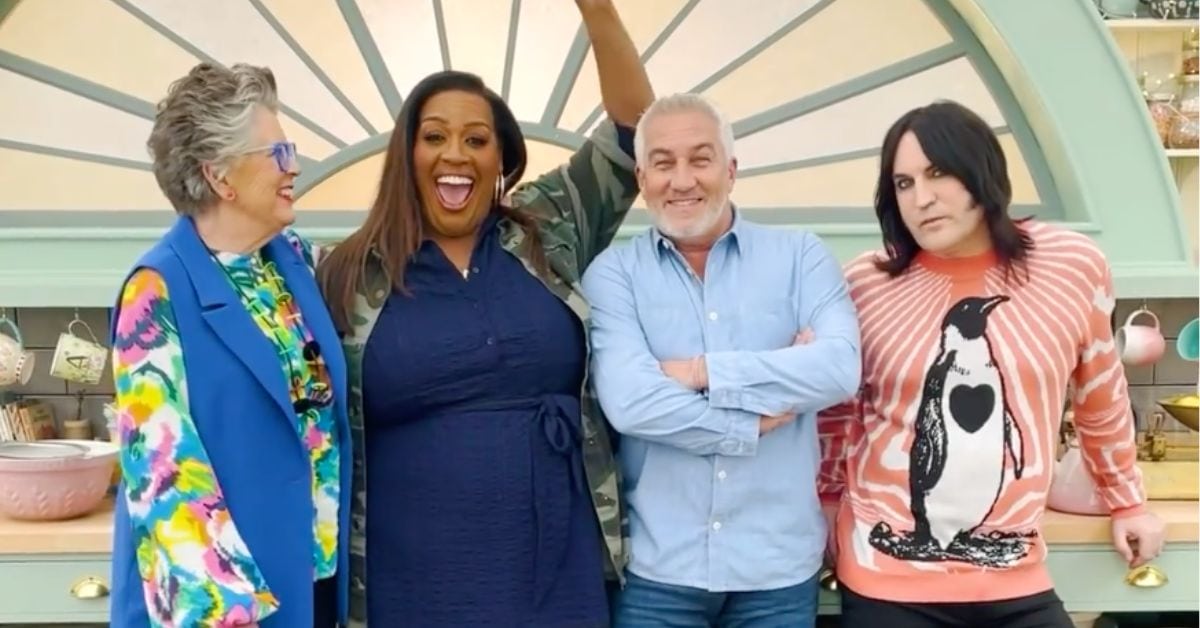 What's New in Great British Bake Off Season 14?
1. There's a New Host
Some might think that GBBO would be ruined without its hilarious host, Matt Lucas. However, we're not among those people. Alison Hammond, a well-known British TV personality famous for presenting the popular This Morning show is joining the revelry inside the tent.
Hammond is replacing Matt Lucas and joining forces with Noel Fielding. But, this isn't the first host switcheroo for the baking show. While Matt and Noel feel like staples of the show now, longtime fans will remember snarky presenters Sue Perkins and Mel Giedroyc. And there's room in our heart for all of them. As long as Noel stays.
2. No More National-Themed Weeks
Following last season's disastrous Mexican week and prior seasons' Japanese and German weeks, the producers decided that there will be no more national-themed weeks in Season 14. Which is sad in a way, as we were looking forward to seeing what what the bakers would do for American week. All hot dogs all the time.
This season, star bakers will focus on bread, biscuits, cakes, and trying to keep ice cream cool in a hot tent.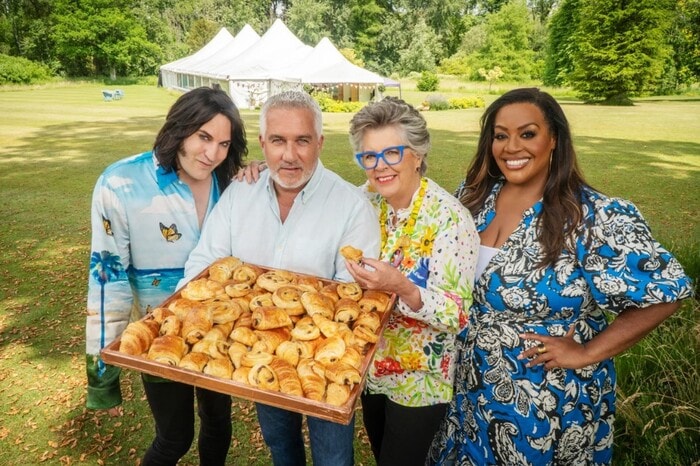 3. New Contestants
What would a new season of GBBO be without a batch of new, starry-eyed contestants? Twelve contestants will battle head-to-head in a series of new baking challenges, all of them judged by the watchful eyes of Leith and Hollywood. And us. We can definitely be judgy about this show.
Our money's on Rowan, a 21-year old baker known for his showstopping bakes.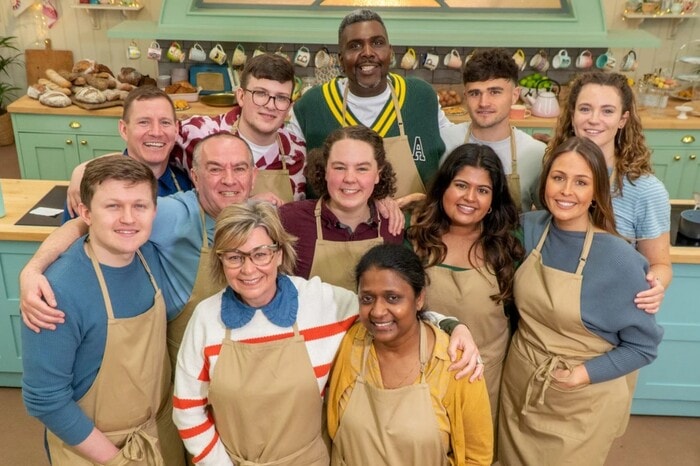 4. A Hollywood Hug
If you've been paying attention during the new season premiere, you could see that the judge Paul Hollywood started it off with not a Hollywood handshake, but a Hollywood hug. Is the brusque baker starting to warm up? Quick, someone trademark "Hollywood Hug."
On the first episode, nervous Sri Lankan baker, Saku, received a comforting hug from Hollywood even before she had the time to bake her cake. We could use a hug, too. Applying now to be a contestant for the next season.
5. The Bake Off Opening Credits Cake
One of the challenges in the season 14 premiere was to make a chocolate-raspberry cake, also known as the cake in the show's opening credits. This round chocolate cake is topped with whole raspberries, and one raspberry is always missing. We get it—whichever intern sneaked a berry offstage, we totally get it.
You'll have to tune in to find out how each baker handled that missing berry. We named ours Matt. Sorry, Mary.
6. New Noel Fielding's Sweaters
Ever the fashion plate, Fielding's sweaters are back for another round. For the Season 14 premiere, he rocked a Yeah Yeah Yeahs sweater. You can order your own here.
What's next, a Strokes cardigan? Either way, we're grateful that "Noel Sweaters" have filled the space in our brain where all other sweaters used to live.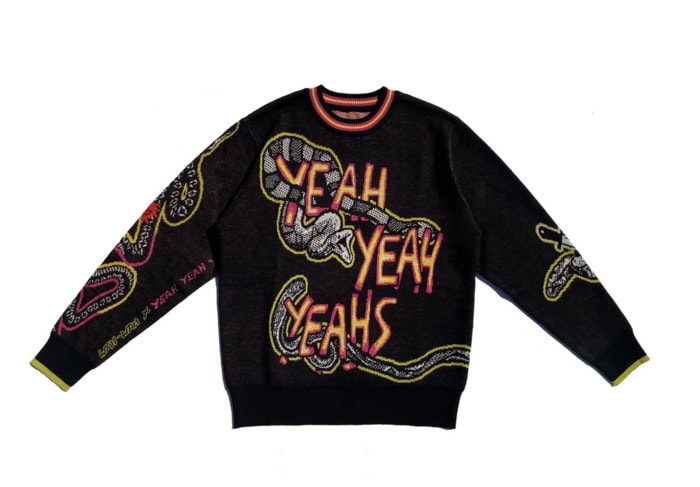 7. A Sign Language Interpreter
Tasha is GBBO's first ever deaf baker and she brings with her not only her pastry talents, but also her British sign language interpreter, Daryl. We'll be seeing Daryl every week alongside Tasha, but also alongside Leith and Hollywood as they're judging the bakes.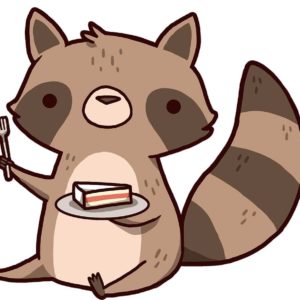 Latest posts by Vedran Maslovara
(see all)