Chances are you've heard of Milk Bar, and we hope you've been lucky enough to try some of their delectable treats. But you may not know all these fascinating facts about Milk Bar's inventive founder, Chef Christina Tosi.
This pastry legend has an incredibly creative mind when it comes to desserts. Who else would think to put butterscotch and chocolate chips in a cookie, along with potato chips, coffee grounds, pretzels, and graham crackers? (Besides us when we have the midnight munchies and haven't gone grocery shopping in weeks.)
But there's more to Tosi than her delicious creations. She's a reminder that failing is sometimes the best thing that can happen, that it's okay to change your mind and try new things, and to always stay true to yourself. Bet you didn't think this was going to get all sappy. Lesson number four: expect the unexpected.
Read on to learn more fun facts about the indelible Chef Christina Tosi. She's also inedible. Seriously, put the fork down.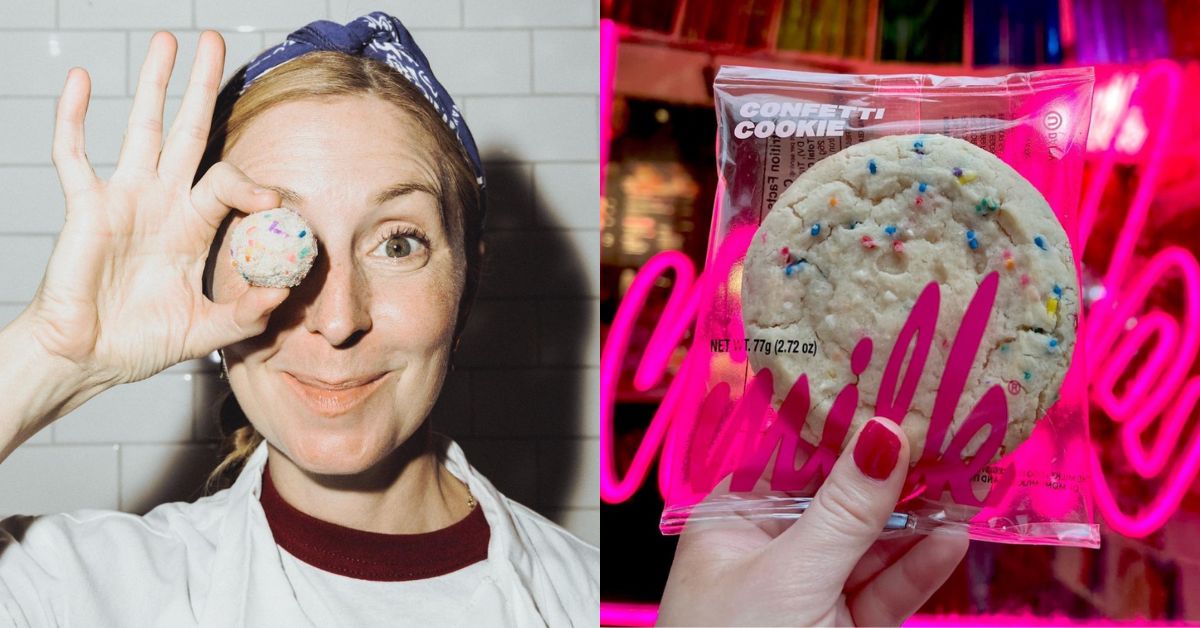 15 Facts About Chef Christina Tosi
1. She studied math and engineering.
Yep, that's right. The Dessert Queen didn't always know what she wanted to do. Unlike the Dairy Queen, who had a clear calling.
Tosi graduated from James Madison University with a degree in mathematics and Italian. And she did a semester in Florence, but who didn't?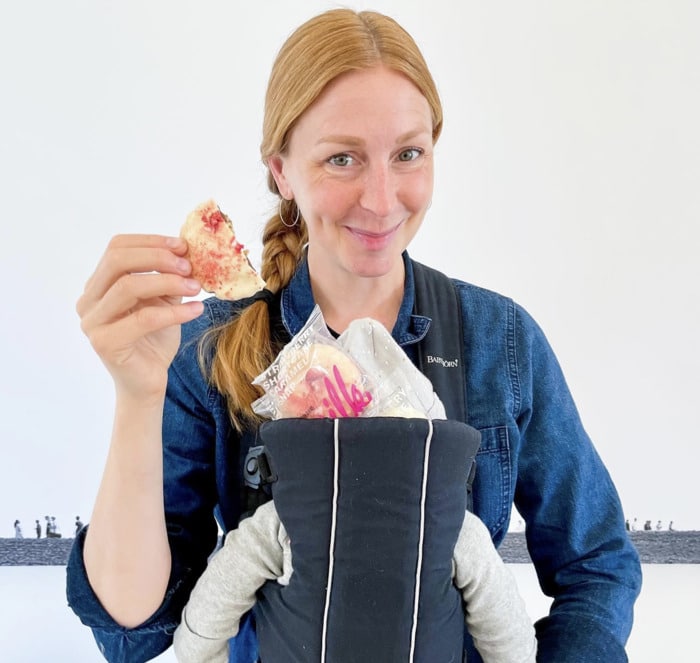 2. Tosi has been cooking all her life.
Though it took a minute to find her calling, she's always loved cooking and baking. Tosi's mom and grandmother spent a lot of time in the kitchen with her, and she liked the opportunity to get creative.
In fact, "Grandma's Oatmeal Cookies" are a Milk Bar favorite, and Tosi calls them "the reason I learned to bake." We call them "delicious," which we think is a better, less clunky name. Need marketing help, Tosi?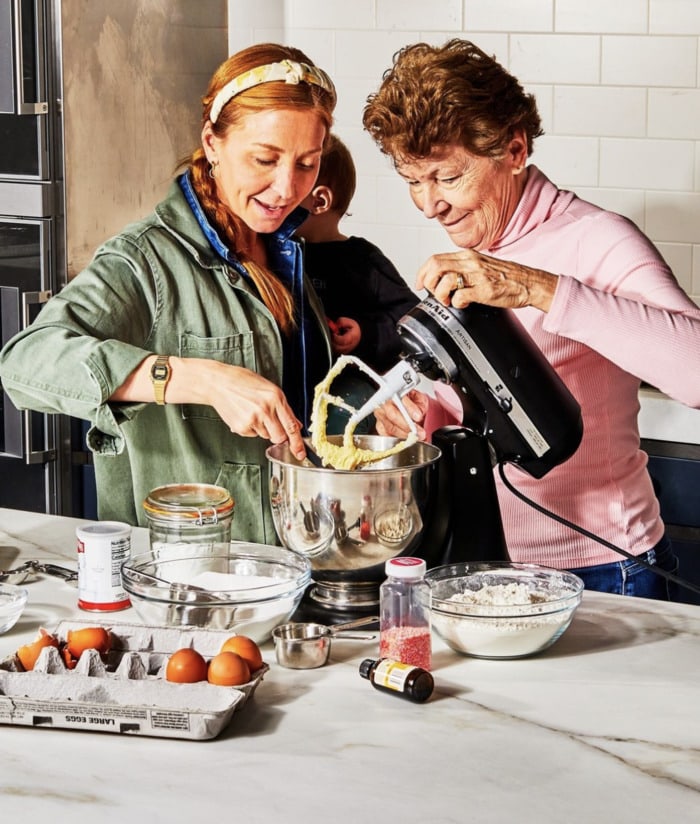 3. She loves sweets.
You don't build a dessert empire if you don't like cake, and Tosi has a mega sweet tooth. She told The Guardian that her diet was "crazy" for the first 27 years of her life.
"I was eating a slice of candy bar pie for breakfast, and sometimes for dinner. That's what I loved and craved. Maybe I'd have a piece of cheese in between." Sounds like an average Tuesday to us.
4. Christina Tosi has two Michelin stars.
She may be known for her down-to-earth desserts, but Tosi's culinary career launched at renowned restaurant Momofuku in New York City. After college, she moved to NYC and enrolled in the French Culinary Institute's pastry program, where she met David Chang of the Momofuku restaurant group.
Eventually, he entrusted his dessert menu to Tosi, where her cereal milk panna cotta became a hit. Like a boss, Tosi then turned that milky success into Milk Bar in 2008. And to think, all milk does for us is force a bathroom trip.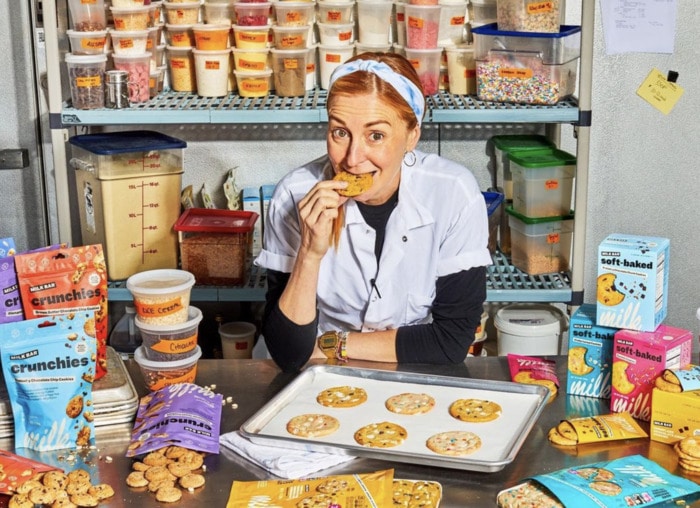 5. At Milk Bar, she tried to start a juice line.
Spoiler alert: it didn't take off. In 2016, Tosi launched "Life," a line of fresh-pressed juices at Milk Bar locations. Cookies and green drinks aren't exactly a match made in flavor heaven, so unsurprisingly, the line failed.
Before you cast judgments, think about how many lemonade stands you've had to close down in your life. Mhmm, that's what we thought.
6. Tosi embraces failure.
If you needed another reason to think Christina Tosi is the coolest, here it is: she totally embraces failure. Green drink who?
In 2016, Tosi wrote a piece on failure for TIME, saying, "Failure is necessary. Let it in. Chew it up, and use it as fuel for your soul. It's your power bar for the day." Hey, as long as failure is served with a cookie, we'll chew on anything.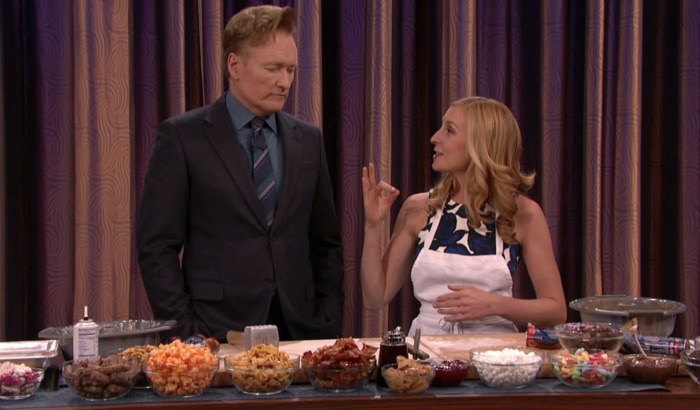 7. She's a practiced food show judge.
Aside from Milk Bar, Tosi is probably best known for her years as a judge on MasterChef USA. She's also appeared on Unique Sweets and Chopped.
When she joined MasterChef, she explained her judging style to Entertainment Weekly, saying "I'm hard but soft. I'm scary but friendly." That sums up navigating the patriarchy as a female entrepreneur, but refer to Barbie for more about that.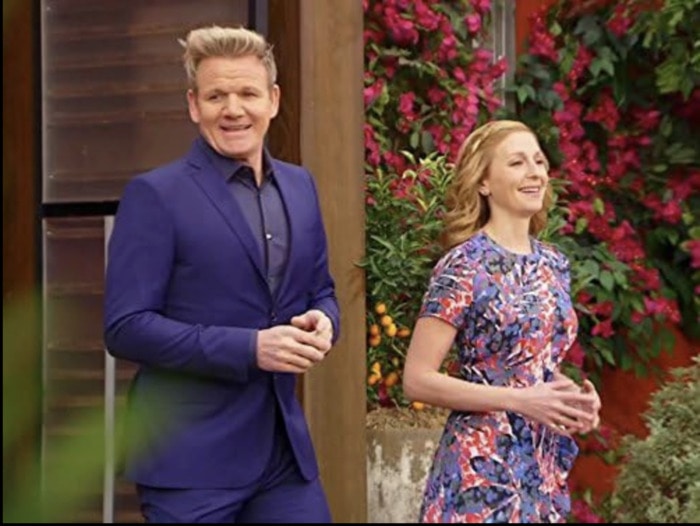 8. She made a "workout" video with Karlie Kloss.
Okay, so it's part adorable 80s workout video and part baking cookies, but we'd do this workout any day. Fitness studios, take note. Coaches can scream and yell all they want, but nothing is more motivating than a cookie.
9. Her husband is also a foodie.
Every Dessert Queen needs her king – a foodie king, that is. In 2016, Tosi married restaurateur Will Guidara, who co-owns upscale spots, like Eleven Madison Park.
Though Guidara seems to have less of a sweet tooth and more of a knack for the savory than his better half, we're sure he doesn't mind the extra desserts. But if he does, we'll take them. We still haven't nailed down where the line is between delusion and manifestation, so let us know if there are cakes on it.
10. She started the "naked cake" trend.
Yep, Christina Tosi is behind the ultimate lazy-girl trend of not frosting the outside of cakes. All those of us with unsteady hands and impatient stomachs say thank you.
According to Tosi, it all started because she didn't want to hide the beautiful layers and colors of her cakes. And we get it, her cakes are a work of art. Still, if you've got some extra frosting we'll take it off your hands. You washed them, right?
11. Tosi loves reggae music.
If you were baking in the kitchen with Tosi right now, she'd probably be blasting some reggae music. It's all about the vibe.
As she told Delish, "It makes you think of being on vacation and going to the islands and drinking a piña colada, even if you're really just in a hot kitchen in the middle of summer." So basically, if you go turn your oven on and blast some Bob Marley, you can save thousands of dollars on flights. You're welcome.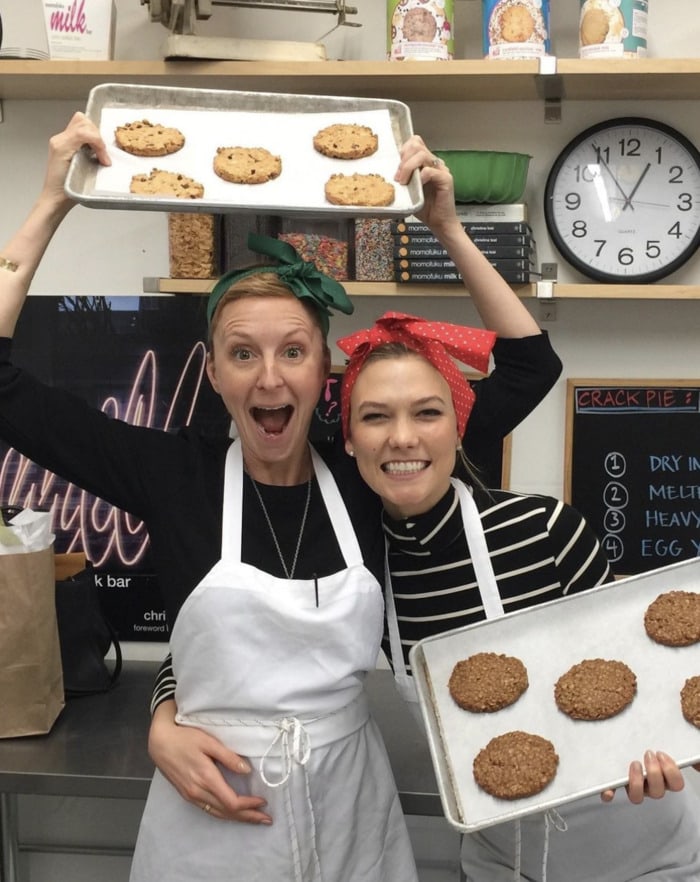 12. She's a long-distance runner.
Christina Tosi is one of those people that runs for pleasure, not because a mountain lion is chasing her. She typically runs five to ten miles a day, and always by herself.
She said about running, "You lose and then find yourself. Nothing else I know brings me that singular, personal joy." Yeah, definitely sounds like there's no mountain lion.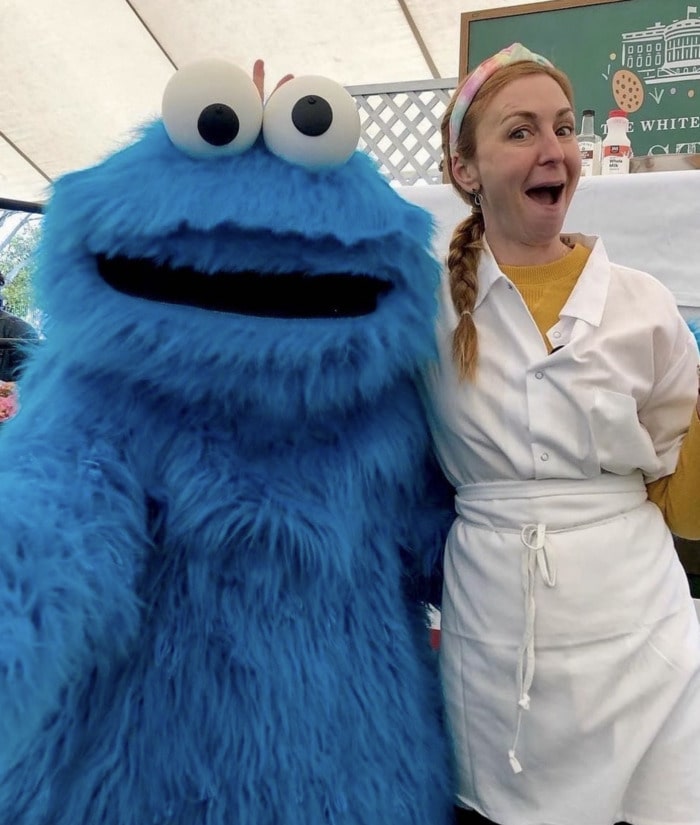 13. Christina Tosi has written several books.
Not one to gatekeep, Tosi is sharing her hard-earned dessert and life knowledge with the world. Her cookbook, "Milk Bar Life," was praised for showcasing her singular and always-creative flavor combinations.
But she's also written two children's books about cake. One of her books is called "Dessert Can Save the World," with which we wholeheartedly agree. It also has the ability to start big fights. It was just a bite, geez!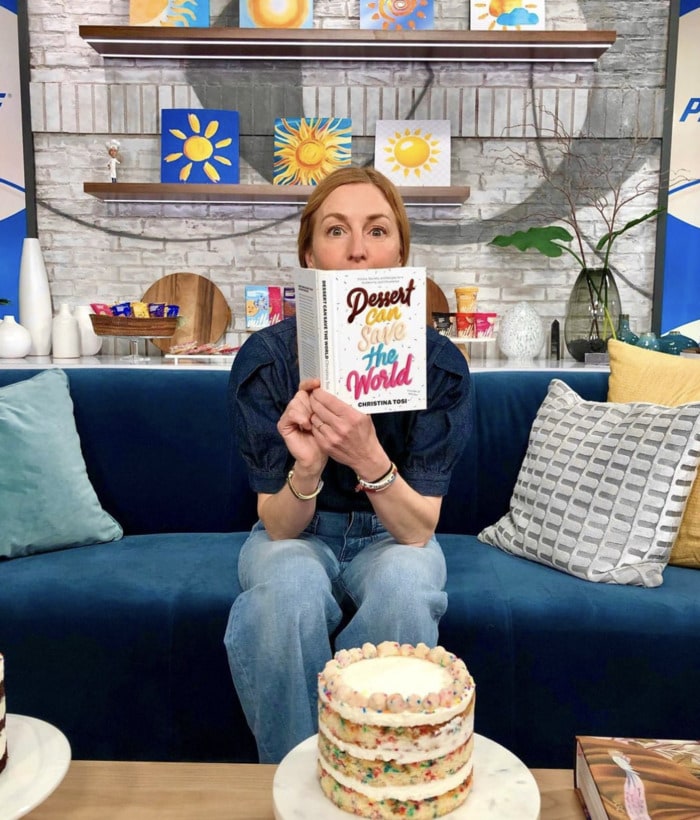 14. Tosi is a two-time James Beard award winner.
The innovative pastry chef's tale of badassery continues because Tosi has won two James Beard awards. In 2011-2012, she was named "Rising Star Chef of the Year" for her work at Momofuku, and she was the first pastry chef to win this title. Here's hoping she won't be the last. We need to know who to buy our croissants from.
In 2014-2015, she won the "Outstanding Pastry Chef" award, also for her creative desserts at Momofuku.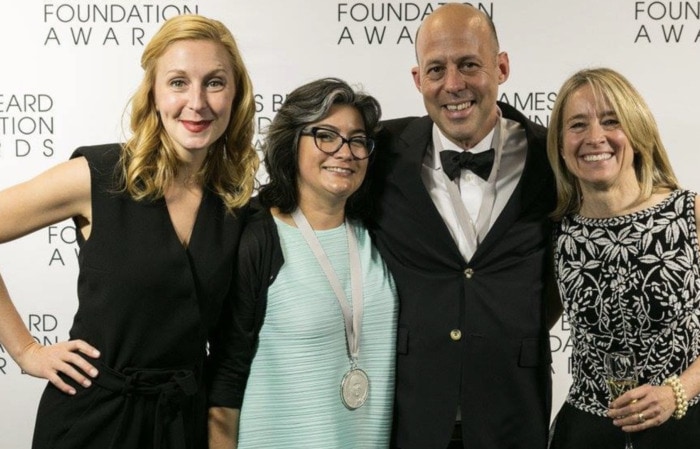 15. She's growing Milk Bar, but not trying to take over the world.
Tosi is ambitious with her plans for Milk Bar, but wants to grow sustainably. As of this writing, there are 12 Milk Bar locations across the U.S. – mostly concentrated in New York – and she's spoken about opening locations in Chicago and Miami.
Yet, in 2019, she told the New York Times that she doesn't want a Milk Bar on every corner. "That's just not what we are," she said. "Growing fast feels like selling out, but I realized if we controlled the growth it could be really cool, too." No shade, Christina, but we'd gladly accept a Milk Bar on every corner. After all, who wants a cookie-free corner?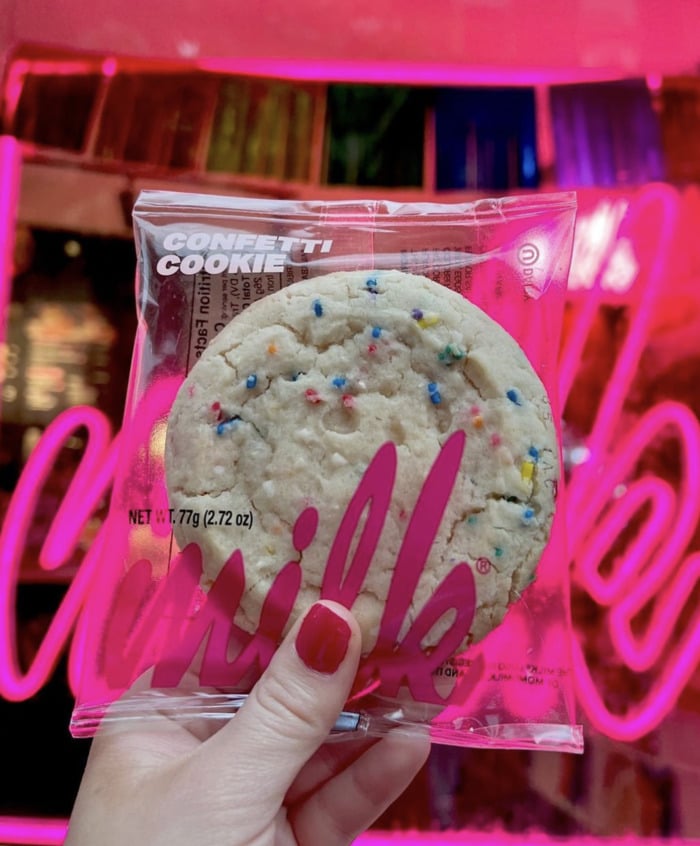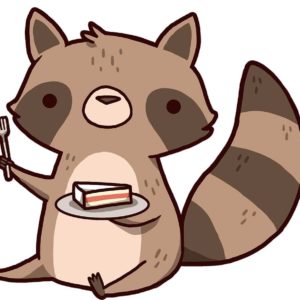 Latest posts by Julia Taliesin
(see all)