Aren't the months without The Great British Baking Show (also known as: Great British Bake Off) so exhausting? Even more exhausting is trying to figure out what the heck the bakers are talking about, especially if you're not from the UK. To help you decode season 14, we've put together this handy guide of Great British Baking Show terms and what they mean.
The show is so heartwarming that it's watched internationally. Or maybe it's successful because we all love to judge others on their baking skills, even if we couldn't do better ourselves. Ah, the human condition.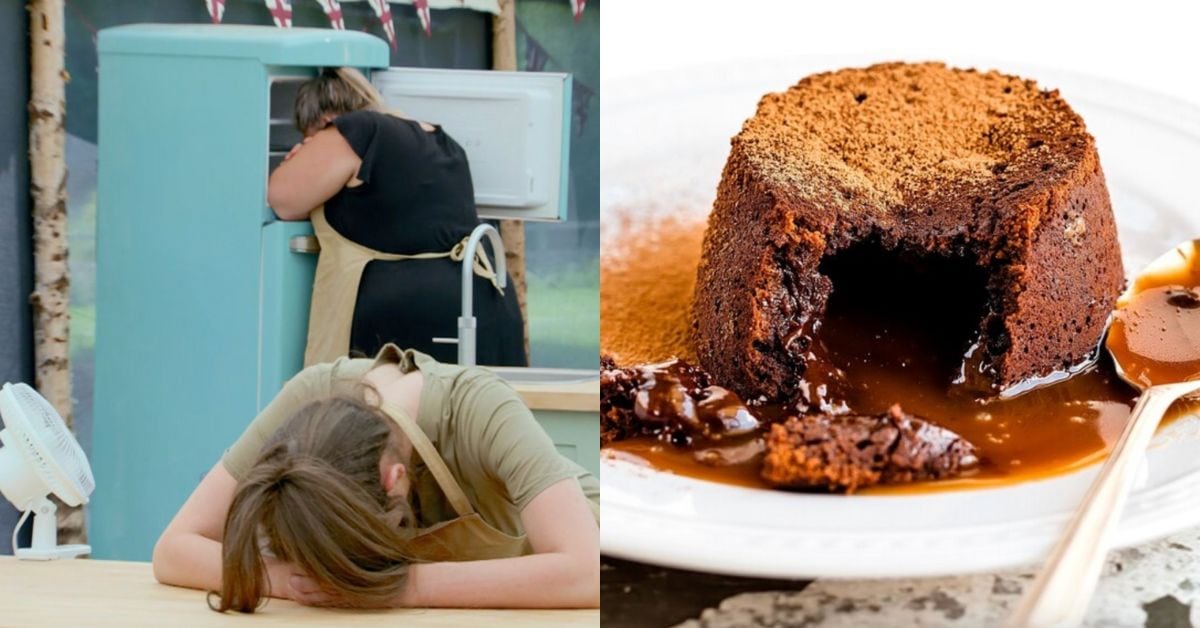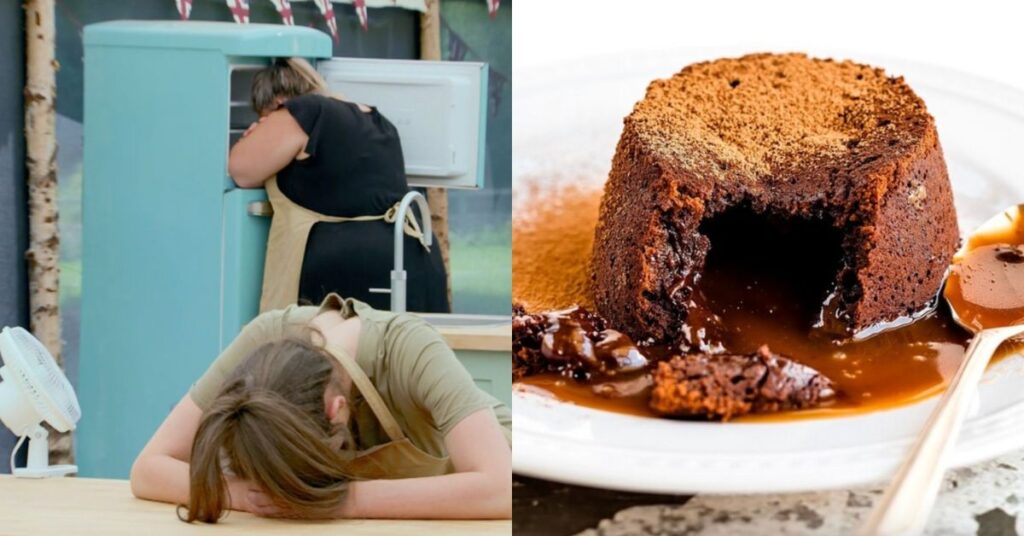 But since many people watch GBBO internationally, they probably don't know all of those quintessentially British baking terms. Like soggy bottom, or stodgy, or claggy. Cue other words that sound like you have something stuck in your throat.
Anyway, here's a glossary of Great British Baking Show terms so you won't misunderstand a second of the new season. Accents notwithstanding.
22 Great British Baking Show Terms
1. Biscuit
In the US, biscuits are typically round, flaky, leavened bread cakes. In the UK, it's actually a cookie, which can be sweet or savory. As British tradition goes, they're made to be dipped into tea. Real tea, not the gossip kind.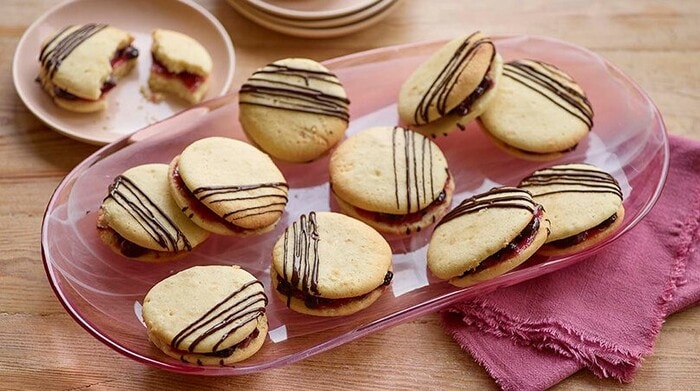 2. Bap
Mmm-bap-mmm-bap-ah-mmm-bap. But it's not The Hansons, it's The Great British Baking Show term for a small bread roll that's similar to a burger bun.
Baps are typically filled with bacon and cheese, but can also be used as a sexual innuendo. Why? In the UK, "Baps" is also slang for "breasts." Don't tell Prue, she's already out of control this season.
3. Fairy Cake
No, this is not the Australian fairy cake consisting of bread smeared with butter and topped with sprinkles. When assembled, it looks like a unicorn didn't make it to the bathroom in time.
The British version of fairy cake, used in GBBS, is actually what we in the US might call…cupcakes. Just without a ton of icing on top. So pointless, if you ask us. Cupcakes are mere icing receptacles. But we digress.
4. Hundreds and Thousands
You might expect the bakers to put money in their baking mix, but hundreds and thousands is actually a term for colorful sprinkles. But dollars work too, especially if you actually win the show. Wait, what do you mean they only win a cake stand and some flowers?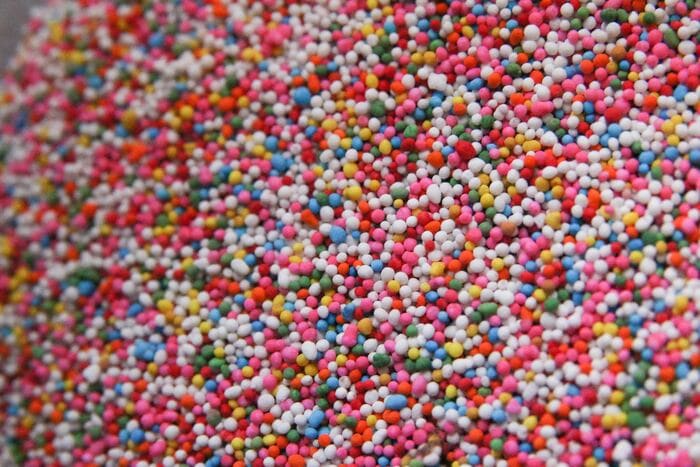 5. Even Bake
If you hear Paul and Prue talking about an even bake, then you know that the person who made the cake will probably be a Star Baker. It simply means that the cake has been baked and colored properly and evenly.
Even bakes are great and all, but we're here for the odd bakes.
6. Fool
If you're watching GBBS and someone walks by and overhears a thing or two, they might think people are insulting each other. What a fool.
But when they say fool on GBBS, they're actually referring to a dessert of stewed fruits folded into a creamy custard. Not so intuitive, innit?
7. Strong Flour
It's not strong in terms of physical strength, of course. Flour hasn't been hitting the gym, making gainz.
Strong flour is made from hard wheat kernels and it's high in protein, so bakers in the GBBS tent use it for bakes that require good structure. Good examples are chewy breads such as bagels. So actually, strong flour is all about that protein shake life.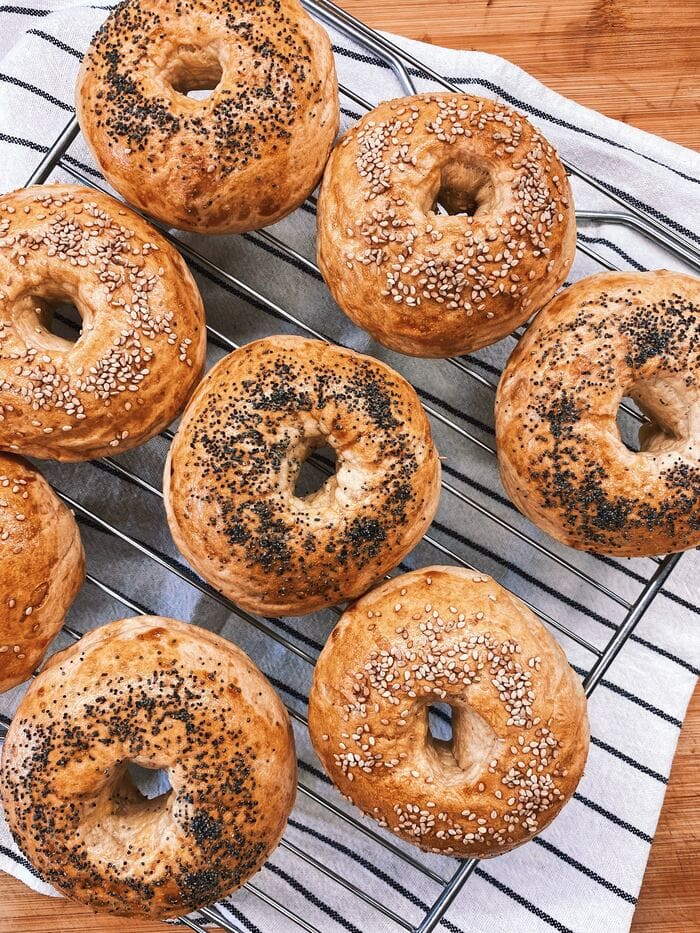 8. Scones
When Prue Leith or Paul Hollywood say they want a bunch of identical scones, they want the thing that we in the US call…wait for it…biscuits.
So scones are biscuits, biscuits are cookies. What's next, up is down? Uh oh, don't mix up your Netflix shows now.
9. Soggy Bottom
When a cake, tart, or a pie has a soggy bottom, it means that it didn't bake well or it baked partially, which results in a soggy, moist base. This is probably the most popular weird term from The Great British Baking Show.
Basically, it means the baker forgot their bake's diaper. Hey, we can't all be heroes.
10. Showstopper
This one's pretty obvious. It stops the show. Or it should stop the show, but sometimes that's not the case.
Anyway, it's the hardest challenge of the week in which bakers make a decadent bake in order to wow Prue and Paul. There were some impressive ones, such as Chigs' chicken, leek, and mushroom clock pies, and Kim-Joy's winter scene shadow box.
Kim-Joy's Cosy Winter Scene Shadow Box Biscuit Scene Showstopper. #GBBO pic.twitter.com/6CZwmod0qC

— British Bake Off (@BritishBakeOff) January 1, 2022
11. Lovely Sausage
Speaking of innuendos, here's a good one. In 2012, judge Mary Berry complimented a baker on his pithivier that was stuffed with cheese, sausage, and vegetables. Berry said he had a "lovely sausage," and the tent roared along with the viewers.
So, yeah, it just means a nice sausage. Proceed.
12. Proving
In the world of white tents and charming hosts, proving means leaving the dough in a warm place until it rises. And they have special proving drawers in the tent.
The proving drawers give ideal conditions for the dough to rise, and they're proving to be very helpful. Okay, we'll stop.
13. Saucy Pud
A strong competitor to soggy bottoms, the saucy pud is actually a term for desserts that have two distinctive elements – one that's dense and cake-like, and the other gooey and oozing.
Think lava cake or molten chocolate cake. And anything else you want to eat right this second.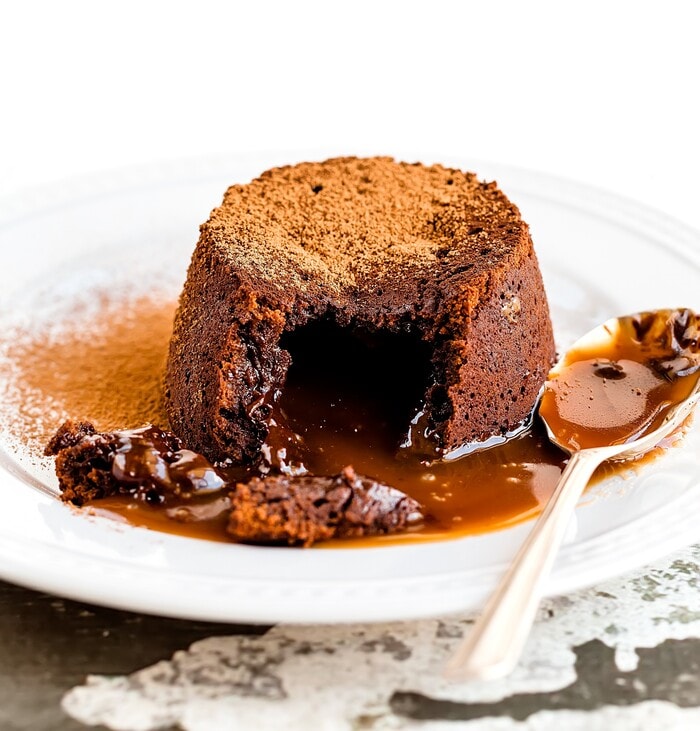 14. Pasty
A derogatory term denoting that a person is very pale? Maybe. A term for "glue" as said by a five-year-old? Possibly. A folded pastry filled with seasoned meat and vegetables, similar to an empanada? For sure.
15. Star Baker
If you've never seen GBBO before, we forgive you. But everyone else should already know that a Star Baker is the person who had an outstanding bake in the week they find themselves in. Essentially, it's the best baker of the week.
Which begs the question, can we ask our workplace to bring back gold stars? No?
16. Spotted D**k
This absolutely normal-sounding dessert refers to a suet pudding that's steamed and filled with dried fruit.
Oh yeah, it's traditionally served with a creamy custard. Sounds a bit better now. Spotted refers to dried fruit, and the other term means pudding, although it's very old-fashioned. Can't imagine why.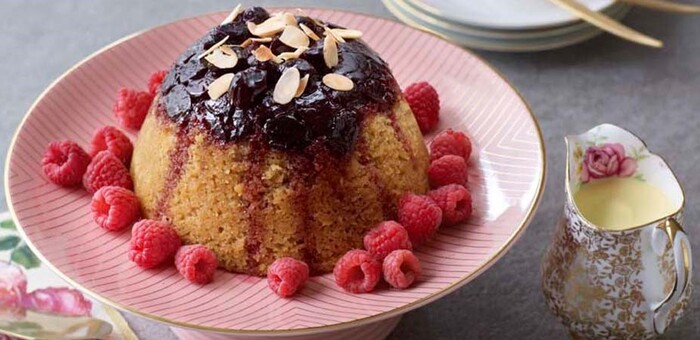 17. Stodgy
Stodgy can mean two things. It's either an adjective used to describe something boring and uninteresting, or it's used when referring to cakes and puddings that are dense, heavy, and filling. Either way, avoid anything stodgy.
18. Claggy
Claggy bakes are absolutely the worst. It's another adjective that means thick and sticky. The word's often used to describe mud, but Prue and Paul use it to describe bakes that are sticky and gummy.
Imagine the texture of peanut butter and you'll get it. You won't get why it's supposedly bad, but you'll get it.
19. Signature Bake
As most of us know, a signature bake is not a cake decided on by the bakers. It's the first challenge the bakers will have to overcome after arriving in the large white tent.
The usual suspects of a signature bake include family-and-friends-tested favorites such as focaccias, cheesecakes, and quiches. They get to put their own spin on it, but they have to make the assigned thing. Good for rule followers, irritating for the rest of us.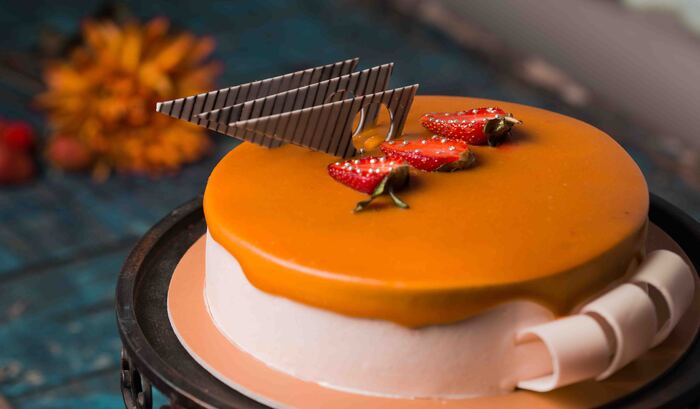 20. Temper
Every baker has a bit of a temper when their cake falls over. But when the judges say that the bakers need to temper something, it means they need to use a technique which stabilizes the ingredients by heating and cooling them.
The technique is not that easy to do, so it's easy for the other kind of temper to come out if it doesn't work out in the end. Hopefully they brought their Hulk hands.
21. Sultanas
When you hear the term sultanas, it actually has the same meaning as golden raisins in the US. Sultanas are usually smaller than raisins and they're sweeter and lighter in color. Not covered in chocolate though. Those are Raisinets, and they're delicious.
22. Flapjacks
In the UK, flapjacks are not exactly pancakes. No, they're not even close, as flapjacks in the UK are actually chewy and slightly sweet bars made from oats and fruit. So you guys keep your oats, and we'll stick with pancakes. Win-win.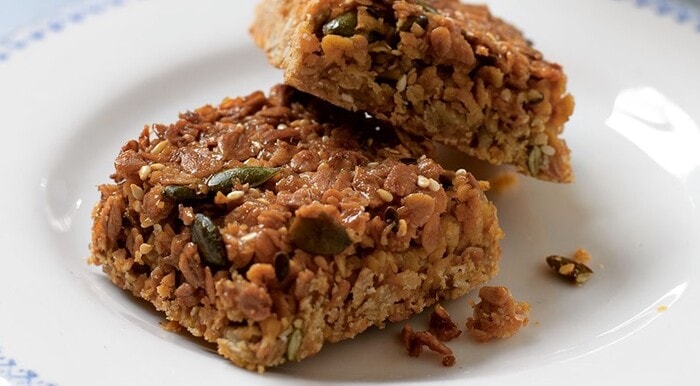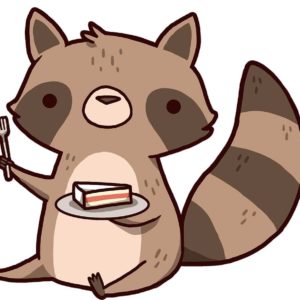 Latest posts by Vedran Maslovara
(see all)