For many people, the best part of The Great British Bake Off is the showstopper challenge. The showstopper is the final challenge in each episode, when the oven gloves come off and bakers aim to wow the judges with their unique creations.
The judges, Prue Leith and Paul Hollywood, are looking for exquisite creations that both look and taste impressive. It's called a showstopper for a reason, right? And the kicker is that each contestant usually only have four hours to make these masterpieces.
And if you knead a hand with finding the best Great British Baking Show showstoppers, we got you. From melon cakes to cakes that look like other things, to biscuits to breads and beyond, here are our faves.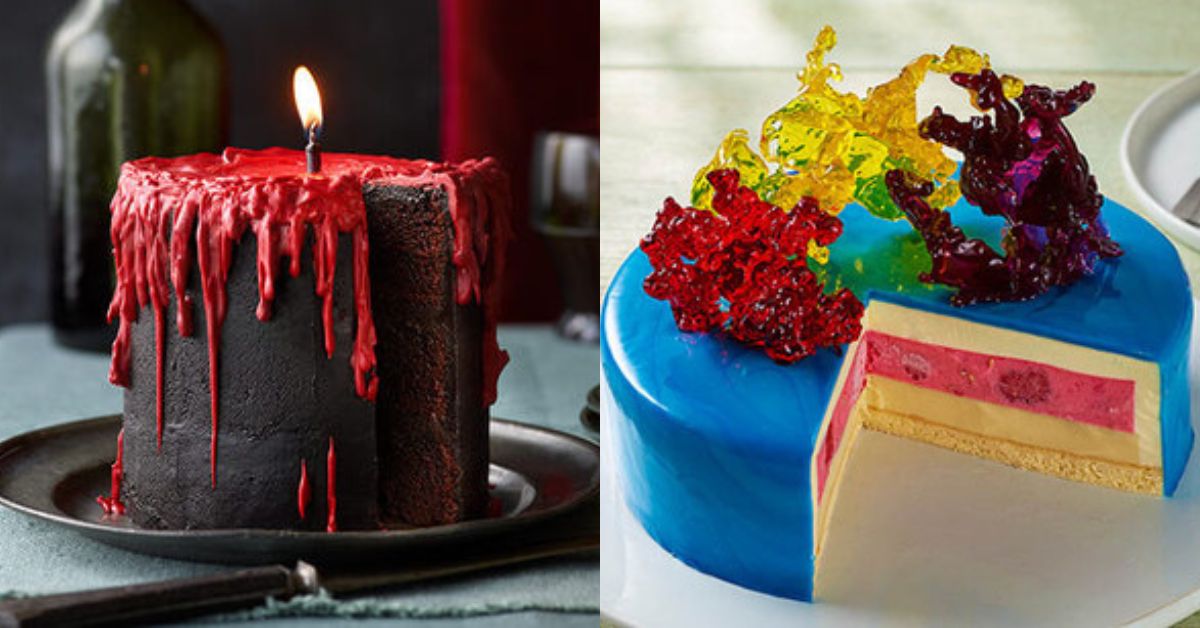 15 Best Great British Baking Show Showstoppers of All Time
1. Peter's Bonkers Bake Off Bubble Cake (Season 11)
This tower of choux buns is made in the style of croquembouche, a decadent French dessert of piled choux buns connected with caramel strings. Peter filled the choux buns with creme diplomat and nougatine, and why wouldn't he? It was the 2020 final, after all.
Peter would go on to win Season 11. Uh, spoiler alert?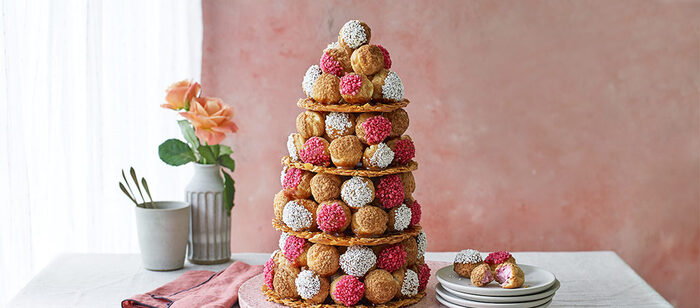 2. Kim-Joy's Orange, Cinnamon, and Cranberry Kitovai (Season 9)
Kit oh what? Kid, oh why? Why did you have to make something so complicated?
Kim-Joy's version of a korovai (Ukrainian wedding bread) is made with tangzhong, a flour roux traditionally used in Asian cuisine. The loaf contains cranberries, vanilla paste, orange zest, and cinnamon. Particularly because it looks like a giant mushroom, but tastes like carbs.

3. Ruby's Chocolate Orange Jackson Pollock Collar Cake (Season 9)
A cake with a collar? Ruby's astonishing creation consists of a sponge cake, chocolate and orange cream filling, hazelnut brittle, and white chocolate collar on top. Collar us impressed.
This was also the first showstopper to get the coveted Hollywood handshake, although Ruby wanted to impress Prue more than Paul. You can't win 'em all, Ruby.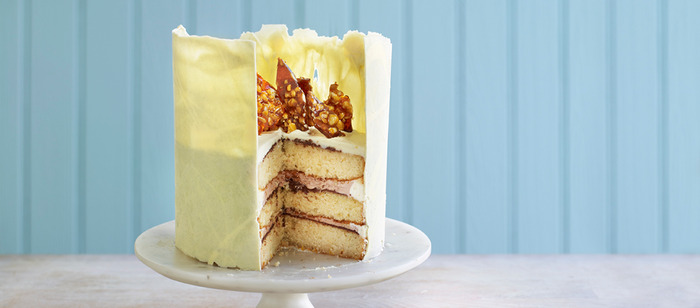 4. Flo's One in a Melon Cake (Season 8)
Oh, Flo. We're still reminiscing about Flo dancing to "All About That Bass," which should've automatically made her the winner. Alas, we're left with her showstopper consisting of layers of sponge, chocolate chip seeds, and a green fondant rind.
Oh yeah, the whole cake is colored and flavored to look like a watermelon. What a delightful way to stay hydrated.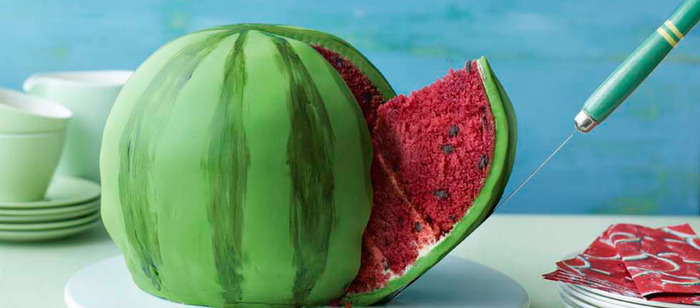 5. Chigs' Chicken, Leek, and Mushroom Clock Pies (Season 12)
Chigs used every trick in the book for his comfort-food-meets-picnic-food. These small chicken pies are enriched with bacon, spring onions, and tarragon.
Once baked, Chigs drew a clock face on each pie lid using an edible black pen, probably to hint that it was time for us to stop looking at these delicious showstoppers and make one ourselves. Noted, Chigs.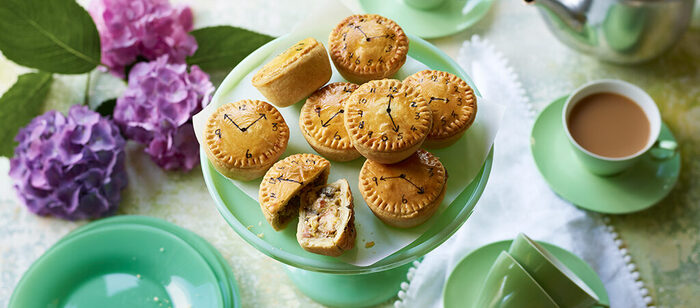 6. Helena's Altar Candle Cake (Christmas and New Year Special)
Dia de los muertos? Halloween? Helena's got you. Here's a slightly morbid showstopper from the Great British Bake Off Christmas and New Year Specials – a cake made to look like an altar candle.
Suffice to say, the cake's all black, with a red icing on top imitating wax. Oh yeah, there's also a single candle on top to make it even more spooky. Or if it's your first birthday. Wednesday Addams would love it.
On the inside, there's a moist chocolate cake and buttercream that's flavored with chocolate and peanut butter. Yum. The only altar we're leaving this cake on is our dining room table.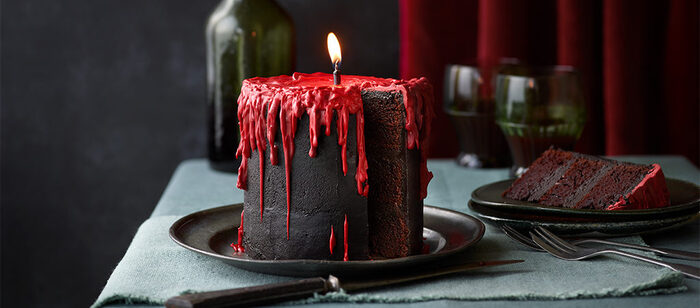 7. Laura's Upside-Down Pineapple Cake (Season 11)
Now here's a true showstopper. This wonky, silly cake is made with sponge cakes, lime and yuzu curd, buttercream, and fondant.
We're suspecting that Prue might've slipped in a bit of rum while Laura wasn't looking, because this wild cake is looking tipsy. We just hope Spongebob and Gary are okay in there.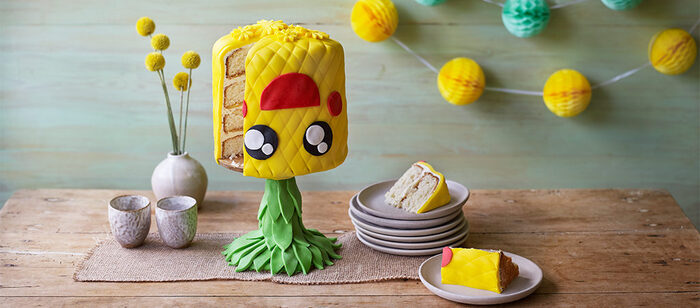 8. Dave's Waiting for Tacos (Season 11)
Dave's showstopper sure gave the GBBS judges something to taco 'bout. He made chocolate biscuits flavored with coffee, iced with South American patterns.
These taco cookies might've just stopped the show because who makes cookies for a showstopper challenge? Dave, that's who. Haven't you been paying attention?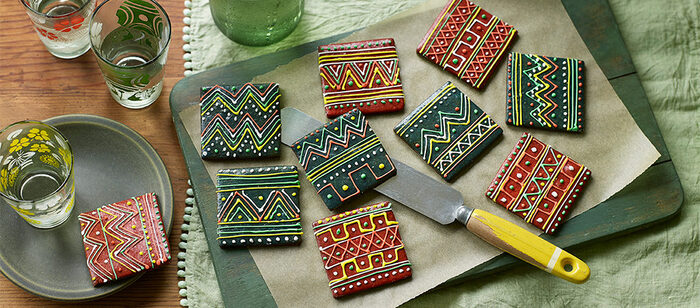 9. David's Cheeseboard Cake (Season 10)
Ah, the great old illusion cakes for a showstopper challenge. Is it a cheeseboard? Is it cake? In a way, it's both. The buttermilk sponge flavored with lemon looks like cheese, but tastes like heaven. Not that cheese doesn't. Eh, you get our point.
There's Cheddar, there's blue cheese, and there's Edam.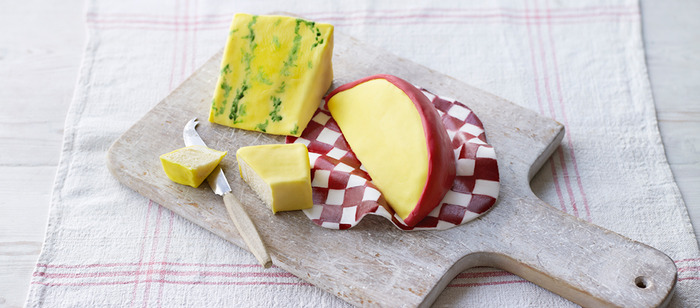 10. Michelle's Ty Tylwyth Teg (Fairy's House) (Season 10)
In season 10, Michelle made a carrot and walnut cake that looks like a small, cute mushroom. We'll spare you the Welsh pronunciation, but it's fairy house made with sponge cakes, cream cheese, carrots, and walnuts.
When you remember that showstoppers are typically made in just four hours, we're insanely impressed. And it'll only take us four minutes to polish off.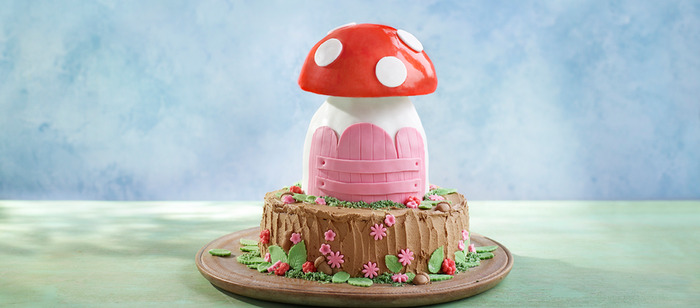 11. Ruby's Summer Millefeuille (Season 9)
For her showstopper, Ruby made a millefeuille, which literally means "a thousand leaves." Her flaky pastry was enriched with strawberries, mint sprigs, and cream, but it had only three layers.
We're still waiting for the 997 layers that are missing. If you could send them our way, you'll have our eternal gratitude.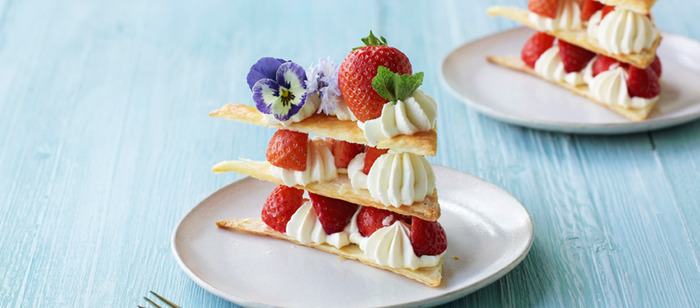 12. Josh's JJ's Burger and Fries Illusion Biscuits (Season 14)
This season, we've seen some illusion biscuit showstoppers. Josh made an illusion of a burger and fries, but those are actually five different types of biscuits (cookies).
Apparently, it was so good that Josh deserved a Hollywood handshake. Hollywood described them as zingy and chewy. The burger-cookies, not the handshake.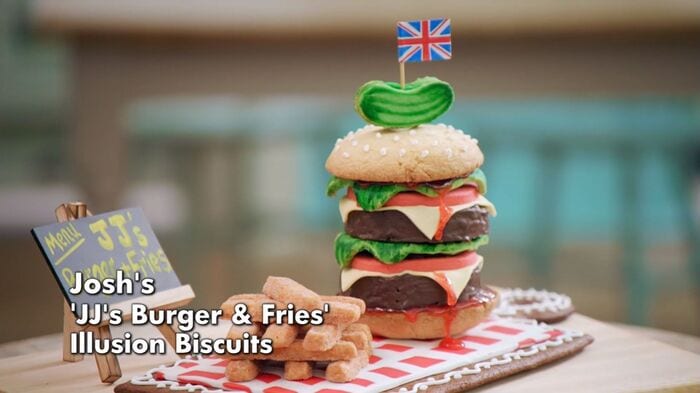 13. Henry's Three-Tier Raspberry Cake (Christmas and New Year Specials)
If Barbie could have birthdays, she would totally bake this cake for it. It is sad that she can't, but don't feel too bad for her. She's the most popular girl in the world right now.
Henry's three-tier cake is made with raspberry, thyme, and roasted rhubarb. It consists of a whopping six sponge cakes of varying sizes, sandwiched between Swiss meringue buttercream and surrounded by roasted rhubarb. So, uh, good luck with all that.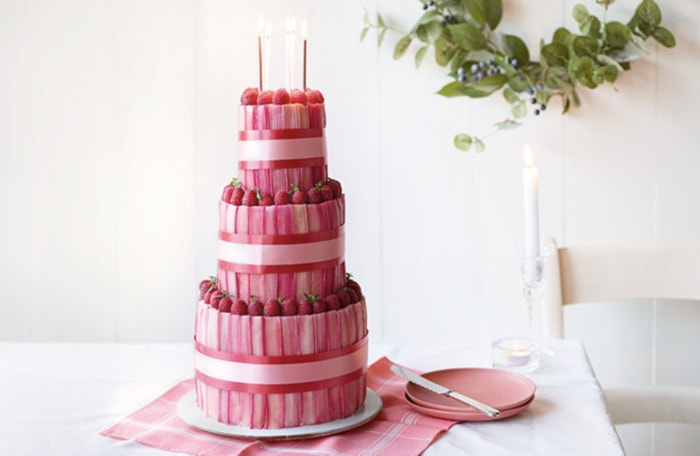 14. Alice's Save Our Oceans Cake – Season 10
With Alice's showstopper, we can enjoy the beautiful flavors of honey, lemon, raspberry, and white chocolate while thinking about climate change and the marine world.
How delightful. Would you like a side of existential dread with that buttercream?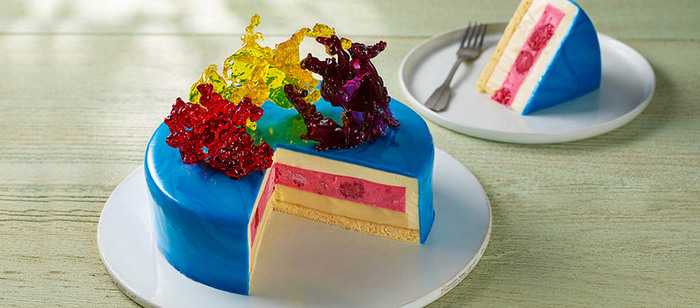 15. Rosie's Tomato and Basil Lion Bread (Season 10)
Rosie's showstopper in Season 10 was a loaf enriched with tomatoes and basil. But the most impressive part is that this showstopper loaf has a lion's head scored on the bread's surface.
Once cut, it reveals a light and airy texture that just begs to be eaten with a nice wedge of cheese. Or roars to, rather.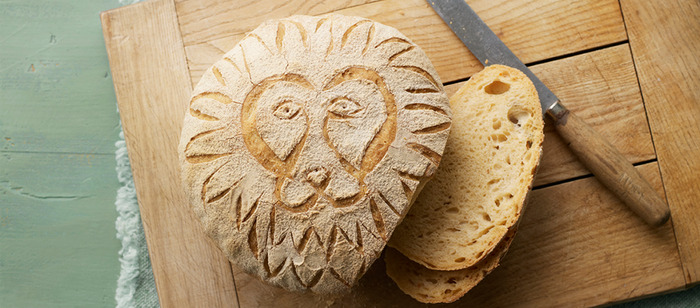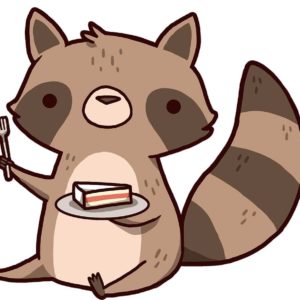 Latest posts by Vedran Maslovara
(see all)