If you've ever been stuck in a meeting or dreadfully hungover, but want a fresh cup of coffee, that problem is now solved. As long as you want Starbucks coffee, at least.
Starbucks and DoorDash just announced a partnership to roll out coffee delivery across the country to all areas by the end of March.
Yes, this includes cake pops. And no more demanding that the intern go fetch you a brew. That was so 2006.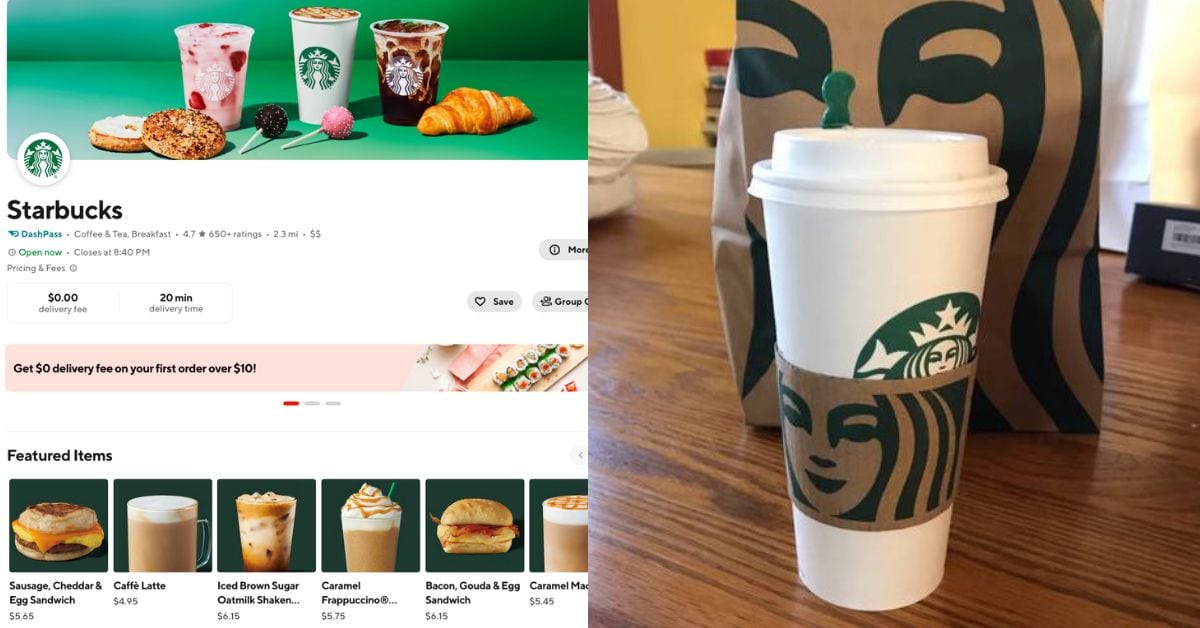 When Can I Order Starbucks via DoorDash?
If you're in one of the participating locations, you can order your coffee now.
According to Starbucks, "Starting today, Starbucks and DoorDash are giving customers a new way to get their favorite Starbucks food and beverages no matter where they are by rolling out delivery across the US."
The brands are expanding their partnership with new delivery service launching in Northern California, Texas, Georgia, Florida, and other select markets. Service will expand to additional markets in the coming months, with full nationwide availability anticipated in all 50 states by March 2023."
Just open up the site on your computer or phone and if you live in one of the locations, you can get your a Refresher delivered straight to your door.
Where is Starbucks delivering today?
Seattle
Portland
New York City
Northern California
Texas
Georgia
"Select other markets" (including parts of Southern California)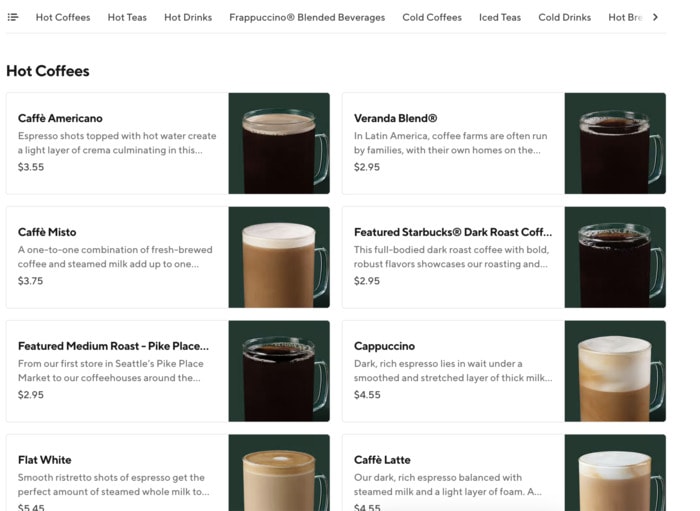 Is Starbucks the First Coffee Delivery Option on DoorDash?
Nope, but they are the only one serving Frappuccinos. Starbucks joins Blue Bottle, Dunkin', Philz, Peet's, The Coffee Bean and Tea Leaf, as well as beloved independent coffeeshops across the country.
But, if you really need your secret menu Cookie Butter Latte and can't leave your office or your house, now you've got a solution.
Can I Order Secret Menu Drinks on DoorDash?
Yes. The press release mentions that "Starbucks will offer approximately 95% of its core menu items on DoorDash, and just as they would at Starbucks, customers can customize their orders within the DoorDash app, including the ability to choose the amount of syrup, type of milk and espresso roasts."
When we selected a Chai Latte and clicked "Add special instructions" we were told the store doesn't accept special requests. However, when we chose a size, this unlocked all the different customizable choices.
Will My Coffee Be Cold When It Arrives?
It depends? Did you order an iced coffee? Did you order a hot mocha? We need a few more details here, bub.
According to Starbucks, "Orders placed through DoorDash will be delivered by an extensive network of Dashers, designed for expedient and secure delivery so customers can enjoy their Starbucks beverage and food promptly."
We imagine you've ordered food before through an app. Sometimes, it goes well. Sometimes, it goes badly. Sometimes, somehow your Dasher got stuck behind the PA who ordered 40 coffees for the entire crew. But, on balance, your Starbucks coffee should arrive at the temperature you desire.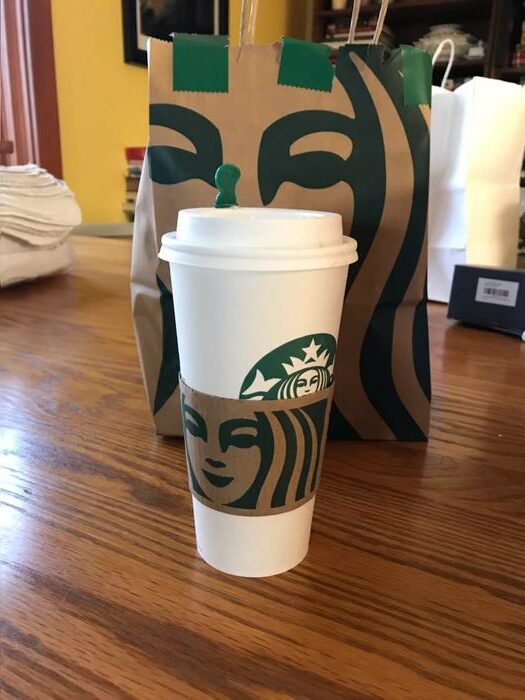 We Tried It Out: Our Review
To see how well the service worked in real life, I ordered a Chai Latte to my parent's house as there isn't currently a store near me that's delivering in Los Angeles. I ordered it 1:50pm and it was delivered at 2:13 pm. The app said it would take 29 minutes for delivery, but it arrived in 23 minutes.
My mom described it as having "the perfect temperature. Could not be warmer." She also let me know the bag was perfect for delivery as it had a cup holder and two cups inside. (Restraining my personal thoughts on packaging waste, but from a temperature perspective, Starbucks seems to have it down.)
How Much Does It Cost to Order Starbucks On DoorDash?
We're back with it depends. But it does matter what you're ordering, as each drink has a different price.
The Venti Chai Latte we ordered was $6.15. When we added on the Dasher tip and fees, that brought the total to $11.86. And, if we had requested express delivery, that would have added $2.99 plus tax.
Whether or not it's worth paying about twice the amount to have your coffee delivered is up to you, but if you're ordering for the office, this could save you time.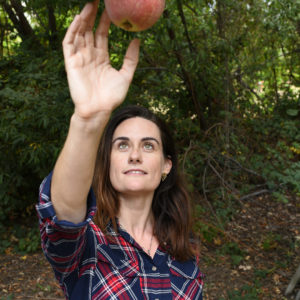 Latest posts by Rebecca Swanner
(see all)