Way back in April, Dunkin' dropped the first part of their summer 2023 menu. And now that it's closer to the actual start of the season, we have a look at what will be on the Dunkin' late summer menu for 2023.
It's like first breakfast and second breakfast. But instead, it's just a total disregard for calendars.
According to Markie Devo's Instagram, the second part of Dunkin's summer menu includes two new wraps, a new donut, and the return of a cold brew favorite. It's all set to arrive reportedly on June 21.
Hey, that's actually the first day of summer! Way to go team. We guess we'll throw out our Christmas tree now.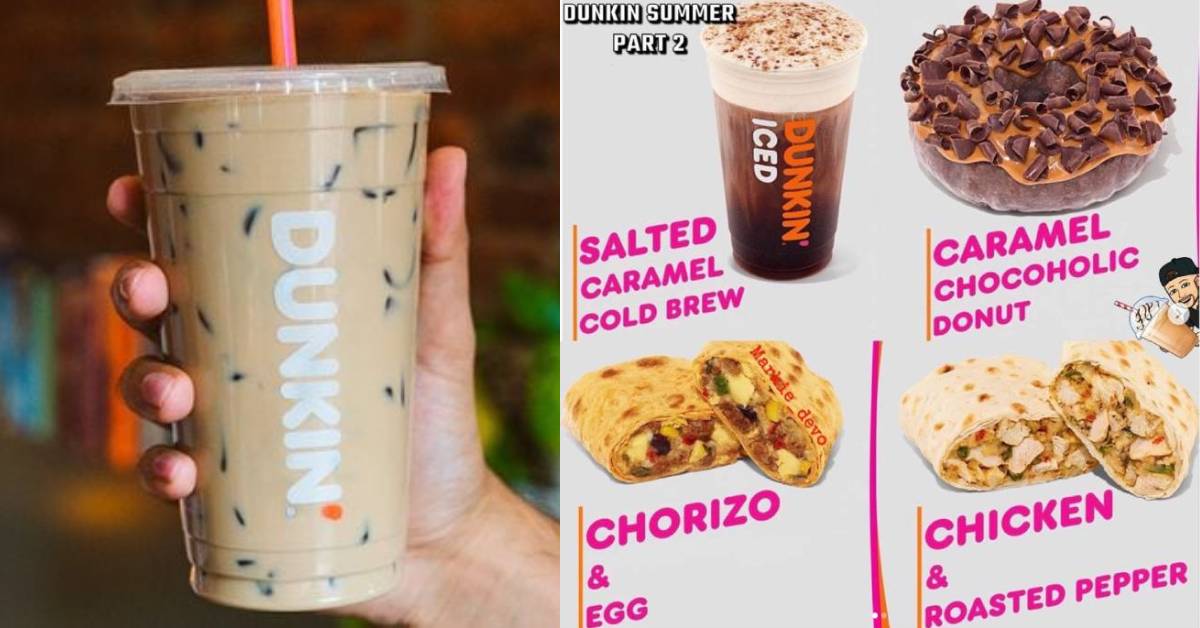 What Will Dunkin's Second Summer Menu Include?
According to people on the Internet (the nice ones, not the mean ones), this menu will begin June 21st and run through August 15th at participating Dunkin locations. Here are the items it will likely include:
Caramel Chocoholic Donut (new)
Chorizo & Egg Wrap (new)
Chicken & Roasted Roasted Peppers Wrap (new)
Salted Caramel Cold Brew With Burnt Sugar Topping (returning)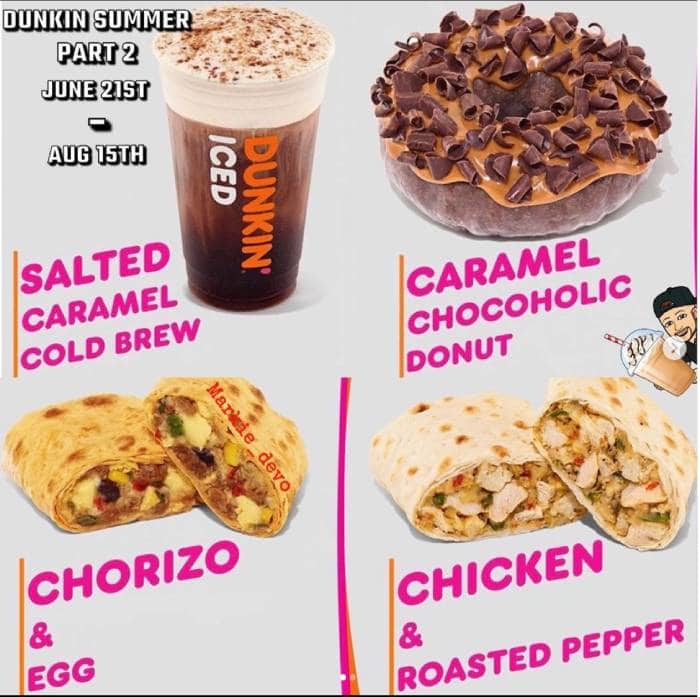 Dunkin' Late Summer Menu for 2023
1. Caramel Chocoholic Donut
We love it when we don't have to choose between our favorite flavors. This glazed chocolate donut has a caramel icing, and then is topped with chocolate curls. It totally won't cause a sugar crash by 10AM.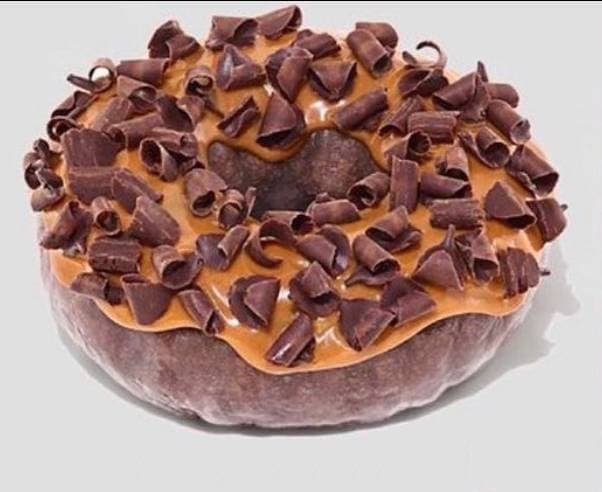 2. Chorizo & Egg Wrap
Fuel up for a day at the beach with this flavor-packed wrap. It has scrambled eggs, chorizo, veggies, beans, and mild cheese sauce in a red pepper lavash wrap.
You'll need the energy to outshine all those kids at a sandcastle building contest. They don't know it's a contest, but it's definitelya contest.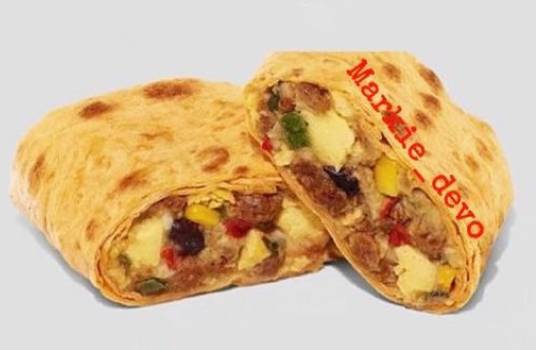 3. Chicken & Roasted Roasted Peppers Wrap
Speaking of beach days, this chicken wrap would make the perfect lunch on the go! It's made with diced chicken breast, roasted poblano peppers, and cheese sauce in a lavash wrap. Surprisingly, no sand. Wonder how that got in there…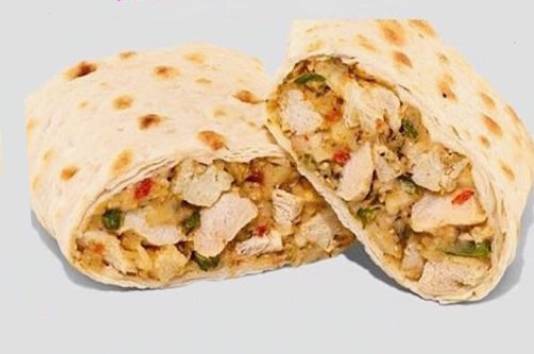 4. Salted Caramel Cold Brew With Burnt Sugar Topping
The queen of caramel has returned! This sweet, caffeinated beverage is made with salted caramel syrup, salted caramel cold foam, and new burnt sugar topping. It must have forgotten to reapply sunscreen.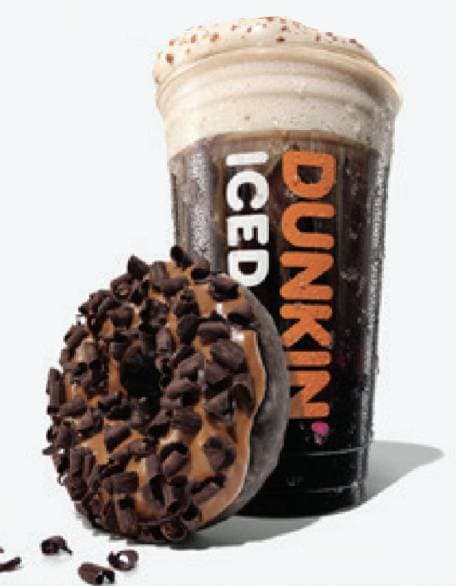 What Was On Dunkin's Early Summer Menu 2023?
Summer seems to keep coming earlier and earlier each year. And we're definitely not complaining, we just wish the weather would understand that. Anyway, you can still enjoy the first summer drop while supplies last. Here's what Dunkin' gave us starting in April 2023:
Raspberry Watermelon Dunkin' Refresher
Strawberry Dragonfruit Lemonade Refresher
Mango Pineapple Lemonade Refresher
Lemonade
Butter Pecan Crunch Frozen Coffee
Turtle Signature Latte
Butter Pecan Swirl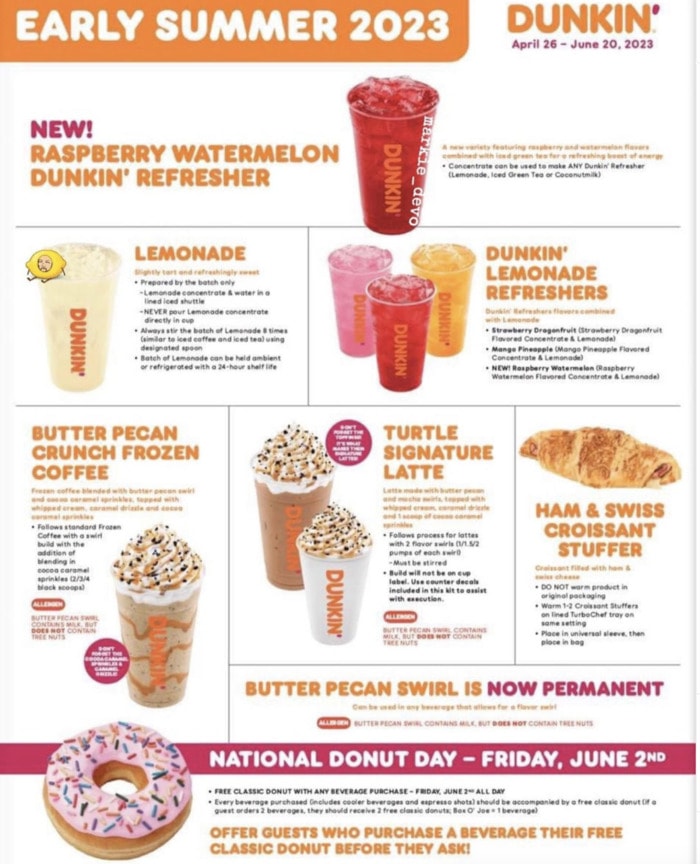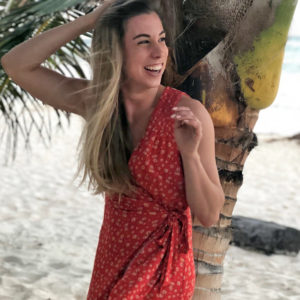 Latest posts by Hannah Rex
(see all)