Looking to spruce up your springtime drink menu? Try these elderflower cocktail recipes. These showstopping drinks are bursting with color, flavor, and everything else spring has to offer. Well, almost everything.
To make them, you'll need an elderflower liqueur like St. Germain or Fiorente, an infused simple syrup, or a flavored tonic water. It pairs perfectly with sparkling wine or botanical spirits like gin. And if you're living the sober life, we found some tasty mocktails that feature the flavor as well.
If you've never had it, elderflower tastes a bit like a floral combination of pears, lychee, and vanilla. It's floral in an appealing way, not in a you just ate one of those sachets in your grandmother's closet kind of way.
Here's more than a dozen delicious elderflower drink recipes that will make you feel fancy and fabulous. Better start working on those pinky-up exercises now.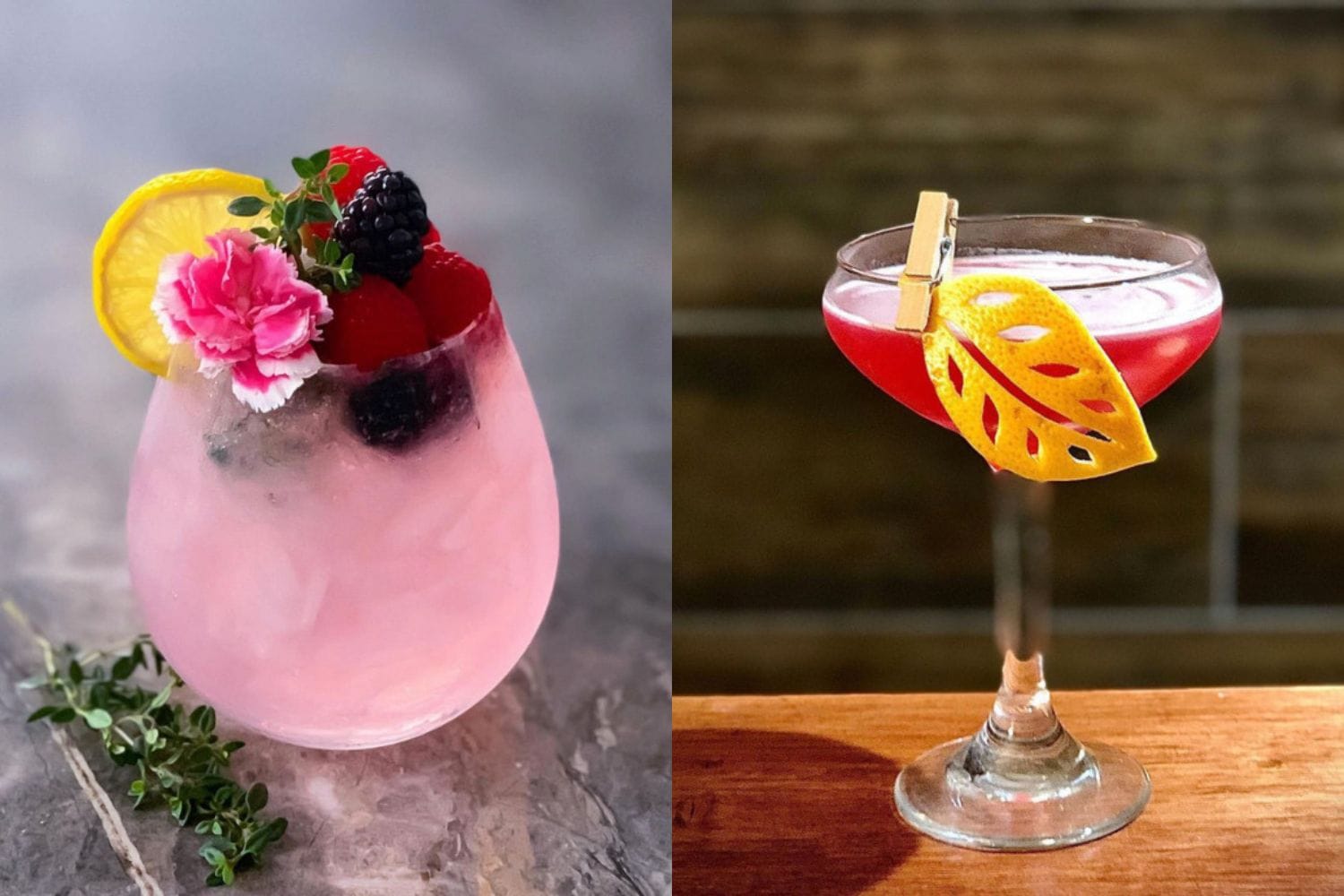 20 Elderflower Cocktail Recipes
1. Elderflower Lemonade
This refreshing mocktail is a fancy lemonade with a hint of elderflower sweetness. Add some vodka or gin if you desire. Or some mint to make it extra invigorating. And to cover up the fact that you had garlic bread at lunch.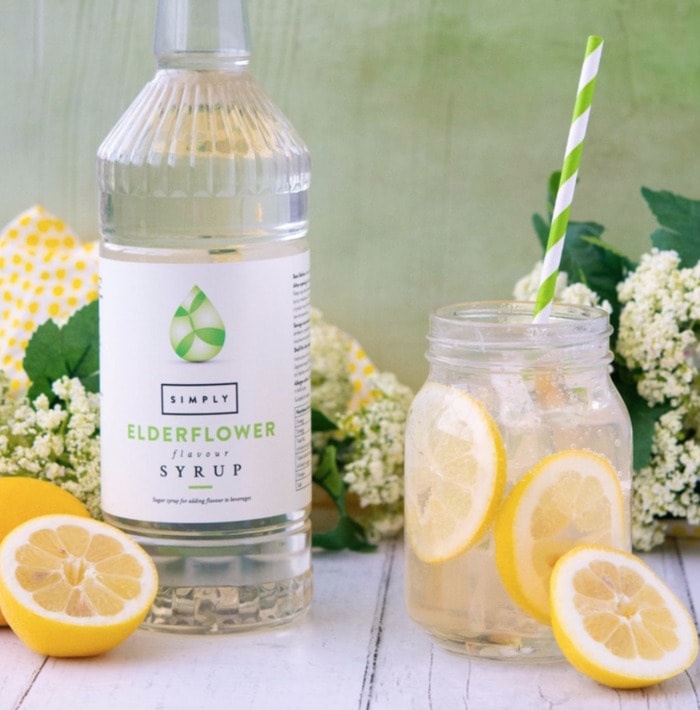 2. Mixed Berry Delight
Feeling sassy and sophisticated? This is the perfect pink drink to make you feel like you're living your best life in an episode of the reboot of Sex and the City. Ideally, a version that has Samantha in it.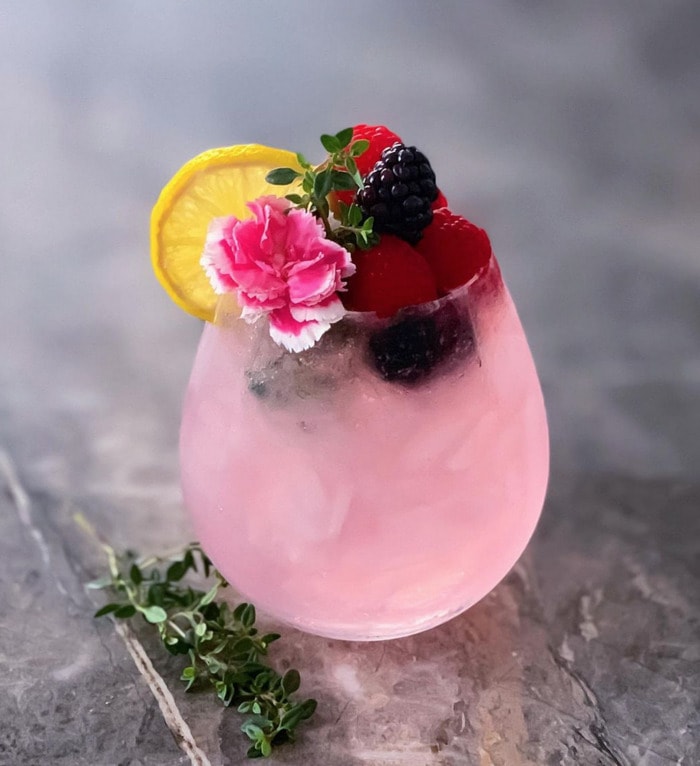 3. Elderflower Collins
A refreshing cocktail made with elderflower syrup, gin, soda water, and a squeeze of fresh lemon juice. It's like a cool breeze on a hot summer day. But with elderflowers instead of mosquitos.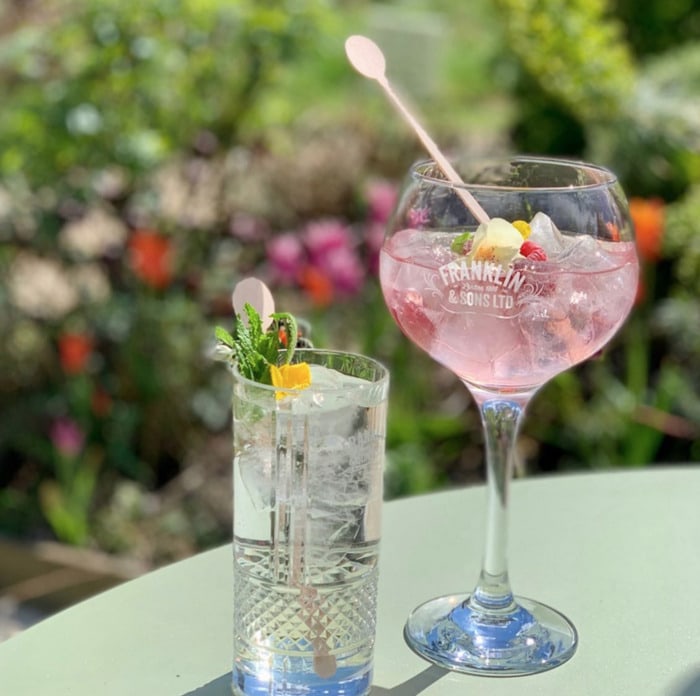 4. Elderflower Rum Fizz
When you want to feel classy, but also a little bit rebellious, this drink is a bubbly love affair between elegant elderflower and rugged rum. It's nothing as steamy as the latest season of Love Is Blind. But a hot rum fizz would be kinda weird anyway.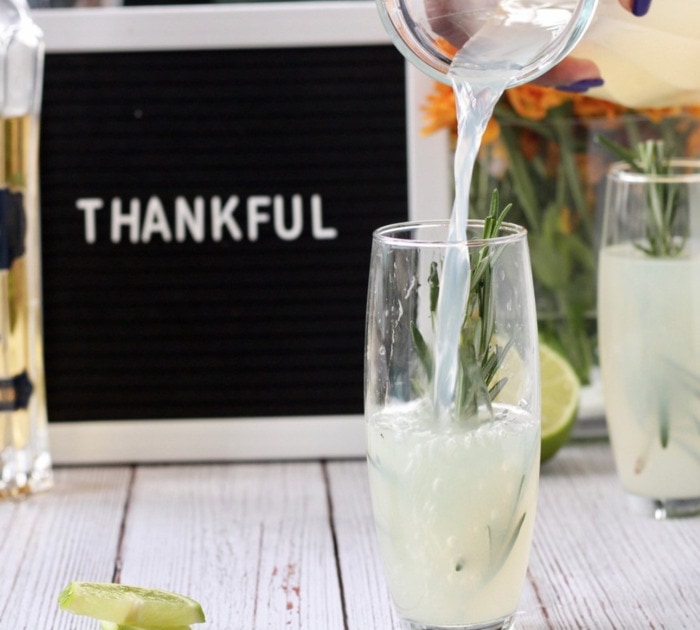 5. Ellenor Colada
This floral mix tastes like a tropical vacation in a glass. It's the kind of drink you'd have if you're vacationing in the Caribbean. Or pretending you are while you're just lounging on your couch in your pajamas.
At least it makes the fact that your AC has been broken for three weeks feel more like an intentional vibe.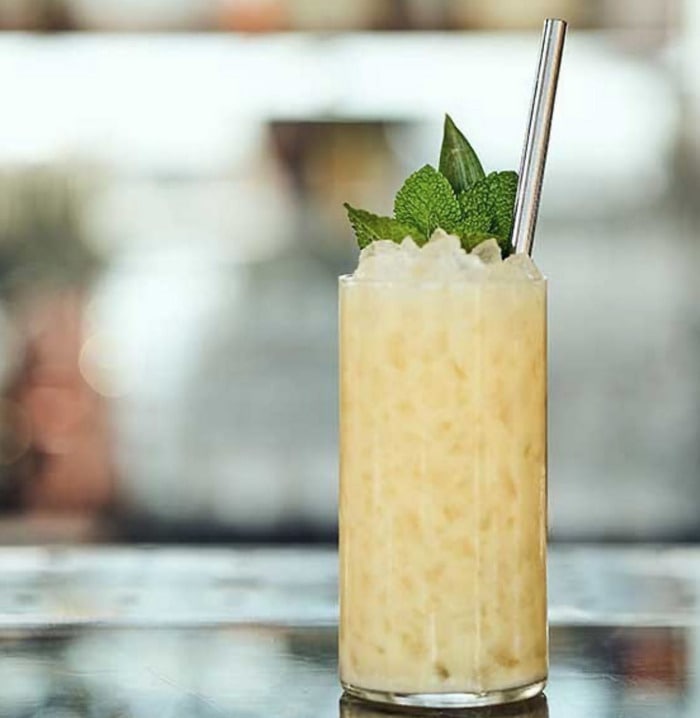 6. Kiss From A Rose
Made with Lillet Rosé, St-Germain Elderflower Liqueur, gin, grapefruit bitters, honey syrup, lime cubes, and cranberry juice, this flowery cocktail is like a rom-com in a glass.
Unless all your suitors send you 10,000 roses after a first date. In that case…can we get the screenplay rights to your life?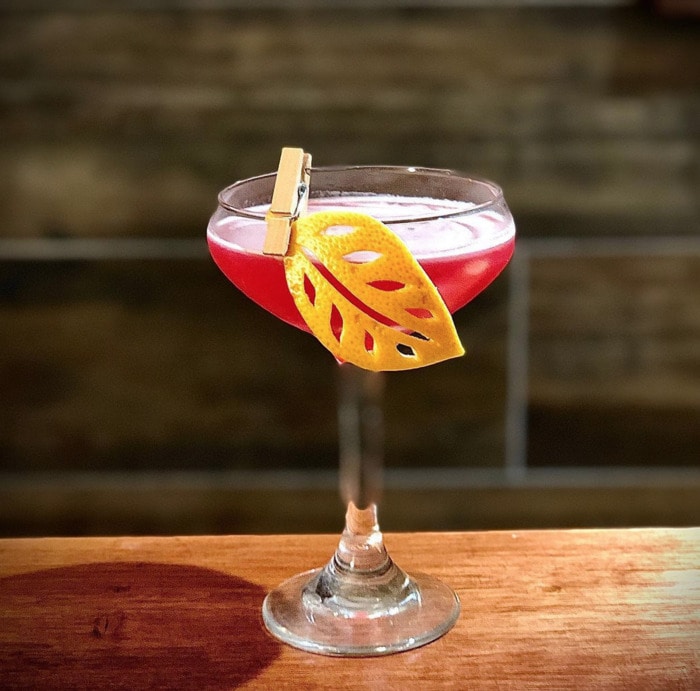 7. Elderflower Blue
Not surprisingly, this Elderflower Blue cocktail is made with blue curaçao. It's a Sour Patch Kids-worthy balance of sweet and sour, and we're not not convinced that it's a magical potion. Snape kicked us out of class before we could find out for sure.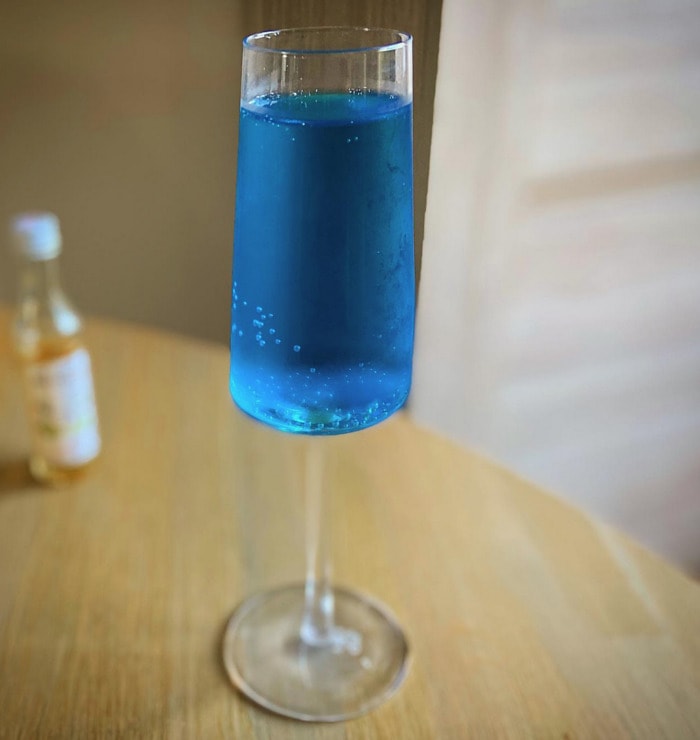 8. Elderflower Margarita
For those who can't resist a good marg, try adding some elderflower liqueur to your classic recipe. It's like a fiesta in a glass with a touch of sophistication. At least for the first round. After two of these, all bets are off.
9. Elderflower Spritz
This blossoming twist on the spritz is made with elderflower liqueur, sparkling wine or soda water, and a splash of citrus. It's light, crisp, and was definitely the most popular girl in high school. But like, the nice kind.
10. Elderflower Grapefruit Paloma
The classic Paloma cocktail gets a frozen floral twist with the addition of extra ice and elderflower liqueur. It may just be the classiest thing you've ever put into your blender. Not that cheap tequila and neon green margarita mix isn't classy…
11. Elderflower Sangria
Why settle for regular sangria when you can have some with a touch of elderflower? This fruity, floral twist on the beloved Spanish punch will transport you to a sun-soaked Tuscan vineyard. And when you start mixing up your countries, you know you've had enough.
12. Elderflower Fizz
Keep one pinky up as you sip on this sparkling cocktail made with elderflower syrup, champagne, and a splash of vodka. While you're at it, kick your feet up, too. But as for that hair? Let it down.
13. Elderflower Martini
This cocktail made with elderflower liqueur, gin, and a splash of fresh lemon juice is what you'll need to debate the likelihood of it becoming a popular baby name over the next decade. Or worse…"ehldyrflohwar."
14. Elderflower Sour
This non-alcoholic mocktail still has the tangy sweetness and fancy look of sweet and sour drink, just without the booze. It's made with grapefruit juice, lime, simple syrup, and soda. Oh, and elderflower. That 'ol thing!
15. Elderflower Gin and Tonic
This cocktail is like a botanical garden filled with juniper berries and elderflower blossoms that are sprouting out of a bottle. It has the simple pleasure of a classic G&T, with a little bit of floral flair. And a much better stylist. Pink and purple are so your colors!
16. Summer Breeze
Named after everyone's fav summer setting, this cocktail is so easy and quick to make. And equally easy and quick to drink. Just mix vodka and elderflower liqueur with fruit juices and add some dried apple slices for flair. And to keep those doctors away.
17. Cape Citrus
Take a big sip and enjoy a trip down the Cape with this floral and fruity potion made from Abstinence Cape Citrus (another non-alcoholic option!), elderflower, lemon and pear. We expect at least a postcard while you're there.
18. Elderflower, Raspberry and Lemon Sobrio
Meet the Sobrio, your new favorite weekday drink! Sobrio means sober in Spanish, so you can sip on as many of these mocktails as you want, and still wake up feeling supero! Okay, we might have had some coffee, too.
19. Elderflower Delight
This drink is like a sip of sunshine on a cloudy day. It'll lift your spirits and make you forget about all the problems in the world. Okay maybe not all of them. This isn't a magic drink. But it's still pretty good.
20. Elderflower French 75
This elderflower cocktail is like the sophisticated, world-traveling cousin of the classic French 75. The floral notes and fizzy feel is sure to have you saying "ooh la la." And like, one other French phrase you remember from high school.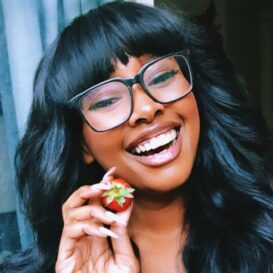 Latest posts by Lauren Paige Richeson
(see all)